How to save money shopping online?… In 2020, 227.5 million of US citizens bought something online at least once. As per Statista estimates, they spent $16+ billion on auto parts and accessories, $45 billion on sporting goods, over $68 billion on jewelry… and more.
Tired of spending too much on online shopping, Sarah, a store clerk from Ohio, found an inventive way to save money on non-food essentials. Let's see how she cut her online shopping costs by half!
The discovery
It all started with a Peek A Boo Teddy Bear.
You know, the adorable plush one that speaks and moves and hides behind a blanket?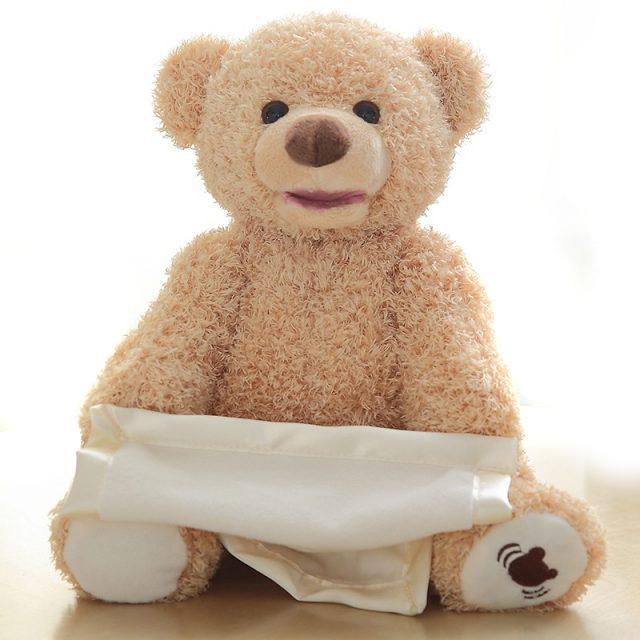 It was my son's beloved companion until I had … well… let's call it a dry cleaning accident.
Long story short, the bear was ruined, and I needed a replacement – and preferably, a low budget one.
I could get this one from Walmart for $33.44 – that's where I usually buy stuff online – but kept looking for more options: what if there was a less costly one?
And then I found this one from Sellvia.
An identical toy bear for $6.99: it's like a 1/4 of the Walmart cost!
I was a tiny bit confused at first because Sellvia seems to be something like a supplier for online stores. So I emailed them and asked: hey, can I buy just 1 item, not as a business owner or anything, just as a mom who messed up her son's toy….?
And they said yes.
Less than 2 full days after that conversation, I had the bear delivered! No funny smell, no funny business – just a proper toy with all the joy my son loves so much.
And that got me thinking… what else can I buy from Sellvia for a lower cost?
How to save money shopping online: my experience
I started with reviewing my usual online shopping list.
The things I buy online more or less regularly (once a month or something) are nothing surprising or 'extra'. These are car accessories, home supplies, personal care products, baby products, and some pet stuff. Not that these are some 'luxury' items or anything: just your average household supplies I can't go without.
And after some browsing I figured their Sellvia prices for them are like 50+% lower than the Walmart ones. I mean… these are the same products from the same brands, and there's quite a difference. I just couldn't pass it by, right?
So I looked at what I bought on Walmart last month and tried to find the identical stuff on Sellvia just to compare. Not all my usual brands are featured in the Sellvia catalog, but I still managed to get a lot. And it was probably the best investment of my time — here's a breakdown of everything I ordered from Sellvia this month compared to the same products I got on Walmart last month:
You see that?
I spent about $100 instead of $250 – and got THE SAME products from THE SAME brands with THE SAME quality! Delivery fees excluded, that's a deal I'm excited to have discovered.
The bottom line?
Sellvia's product range is not that big, I have to admit.
Still, I found many of my familiar brands there! And buying them for half the price is a great relief to my budget.
Of course, I'm going to keep shopping on Sellvia. As they explained, it will cost me $39/month to have access to these lower buying prices, and I can keep ordering daily stuff as much as I want to. Apparently, even though it's something made for online resellers, it serves usual shoppers as well — that's a loophole, eh?
I'd say this is totally worth it. For $39, I get 1-3 days delivery right to my address and thousands of items that cost 2-3 times less than the same offers on Walmart or Amazon sites. Hope they will expand their product range, though!
As a full-scale ecommerce ecosystem, Sellvia has a great value not only for online business owners, but for regular online shoppers as well. Just like Sarah, you can safely buy products here for your personal use and enjoy the savings: all you need to do is register here for a free trial and use your unique login details to buy through your personal account on the site!