If you're someone who loves exploring the world of self-care and beauty, why not turn that passion into a profitable side hustle? Selling best-selling beauty products online is an excellent way to earn extra income while doing something you genuinely enjoy.
In this article, we'll show you why the beauty market is booming and how you can take advantage of this opportunity with the help of Sellvia.
Get selling tips and ecommerce inspiration right in your inbox!
Sign up today to not miss a single post:
The Current State of the Beauty Market: A Lucrative Opportunity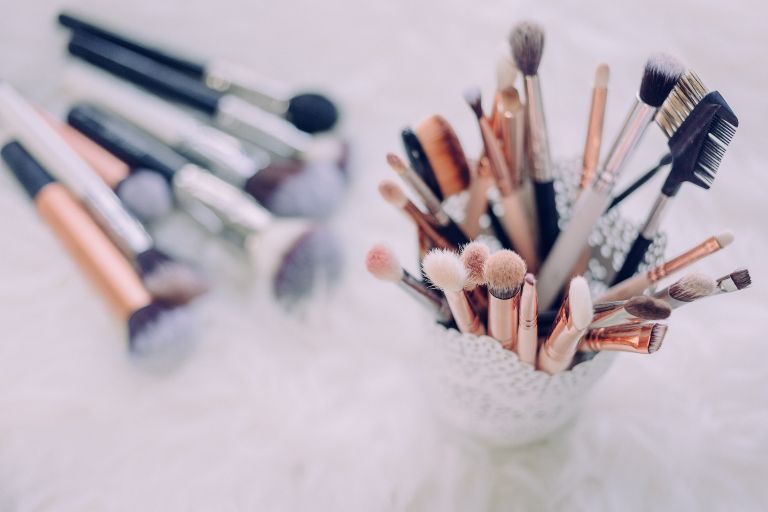 The beauty industry is thriving, with global sales expected to grow at a compound annual growth rate (CAGR) of 5.3% between 2021 and 2028. This popularity stems from a growing interest in self-care, beauty trends, and the emergence of innovative products catering to various consumer needs. As a result, the beauty market presents a fantastic opportunity for those looking to start a profitable ecommerce business.
Looking at the Google Trends reports, it's evident that online users are constantly on the look out for various ways to take care of themselves, whether it's with a beauty routine or another self-care method.
Now, let's take a look at other considerable reasons why you starting a beauty online store is a booming opportunity!
Growing Consumer Interest and Demographics
Consumer interest in beauty and self-care has been on the rise, driven by factors such as increased awareness of personal wellness, the influence of social media, and a greater emphasis on self-expression. Additionally, the beauty industry has broadened its reach by catering to a diverse range of demographics, including men and different age groups, further expanding its potential customer base.
Rapid Innovation and Product Development
The beauty industry is known for its fast-paced innovation, with new products and formulations constantly being introduced to the market. This constant influx of innovative offerings keeps customers engaged and excited about the latest trends and breakthroughs. From high-performance skincare ingredients to cutting-edge beauty tools, there's always something new and exciting happening in the world of beauty.
Emphasis on Personalization and Inclusivity
The beauty market has shifted towards embracing personalization and inclusivity, with brands offering a wider variety of products that cater to different skin types, concerns, and preferences. This includes the expansion of foundation shade ranges, gender-neutral products, and items tailored to specific skin issues. By providing more options to consumers, the industry continues to grow and attract a diverse range of customers.
Rise of Digital Channels and Influencer Marketing
The growth of digital channels such as social media, YouTube, and beauty blogs has allowed brands to directly engage with their target audience and create a loyal following. Influencer marketing has also played a significant role in the industry's success, with beauty gurus and celebrities endorsing products and sharing their routines, leading to increased product awareness and sales.
Sustainability and Ethical Considerations
Consumers are becoming more conscious about the environmental and ethical aspects of the products they purchase, and the beauty industry has taken notice. Many brands are now focusing on sustainable packaging, cruelty-free formulations, and transparent sourcing practices, which resonate with an increasingly eco-conscious audience.
All these factors combined have contributed to the rapid growth of the beauty industry, making it an excellent opportunity for entrepreneurs looking to tap into a thriving and ever-evolving market. By selling best-selling beauty products online, you can take advantage of this lucrative opportunity and create a successful side hustle in the world of ecommerce.
Exploring the Sellvia Catalog: Your Gateway to Best-Selling Beauty Products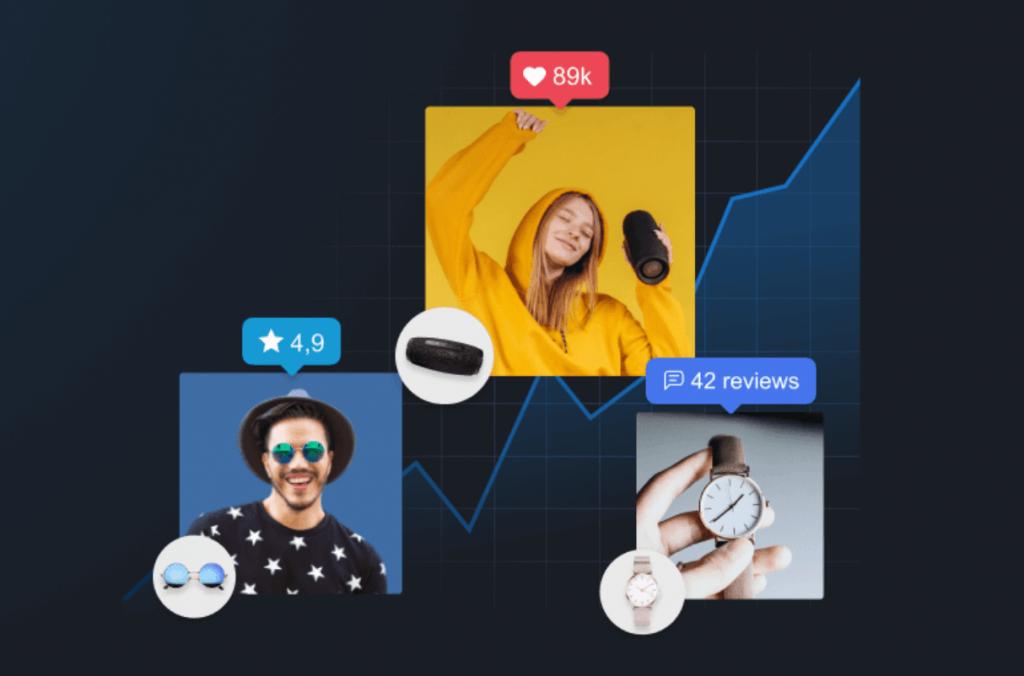 The Sellvia Beauty Catalog is a diverse and extensive collection of top-quality beauty products designed to cater to a wide range of tastes and preferences. Bursting with the latest trends and essentials, this catalog is a one-stop-shop for anyone looking to indulge in the world of beauty and self-care.
As you explore the catalog, you'll find an array of thoughtfully curated items, ranging from luxurious skincare to vibrant makeup and premium beauty tools. The skincare section boasts products that address various concerns, such as anti-aging creams, hydrating serums, and acne treatments, all formulated to give your skin a radiant and healthy glow.
The makeup selection showcases a spectrum of rich, pigmented colors that allow you to express your creativity and individuality. Discover foundations that cater to a variety of skin tones, long-lasting lipsticks in daring shades, and eye-catching eyeshadow palettes that inspire endless looks.
The beauty tools on offer are designed to elevate your daily routine and help you achieve salon-worthy results at home. From high-quality makeup brushes and sponges to cutting-edge facial cleansing devices, you'll find everything you need to perfect your beauty regimen.
With the Sellvia Catalog, you'll have access to a vast selection of popular beauty items, which makes it easy for you to build a successful online store. By focusing on best-selling beauty products, you can attract a loyal customer base and enjoy steady sales.
Here is just a small sample of best-selling beauty products you can get!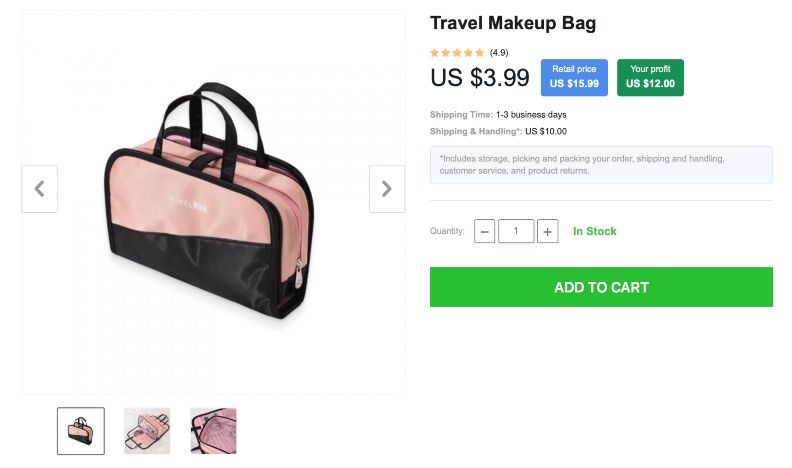 Keep your beauty essentials organized and within reach with this top-rated travel makeup bag. With its spacious compartments and stylish design, it's no wonder this bag has become a must-have for beauty enthusiasts on-the-go.
Experience hassle-free travel and always look your best with this best-selling makeup bag by your side.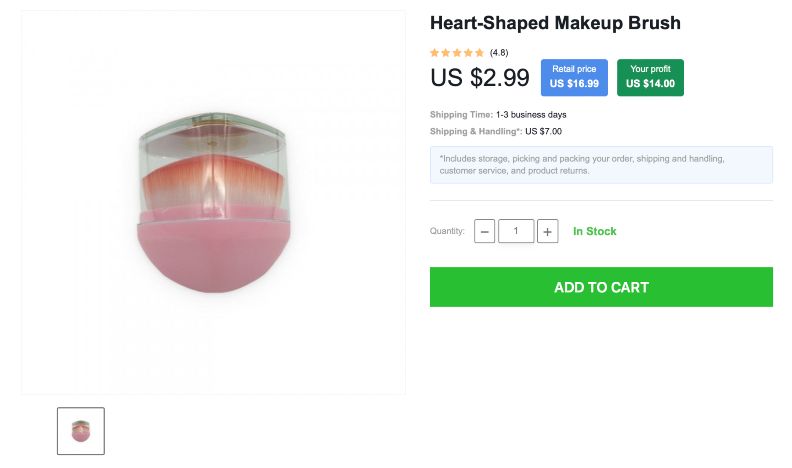 Fall in love with this adorable heart-shaped makeup brush, designed to make your makeup application a joyous experience. Its ultra-soft bristles glide effortlessly over your skin, ensuring a flawless finish every time.
Don't miss out on this irresistible addition to your beauty collection – grab this must-have brush and elevate your makeup game to new heights.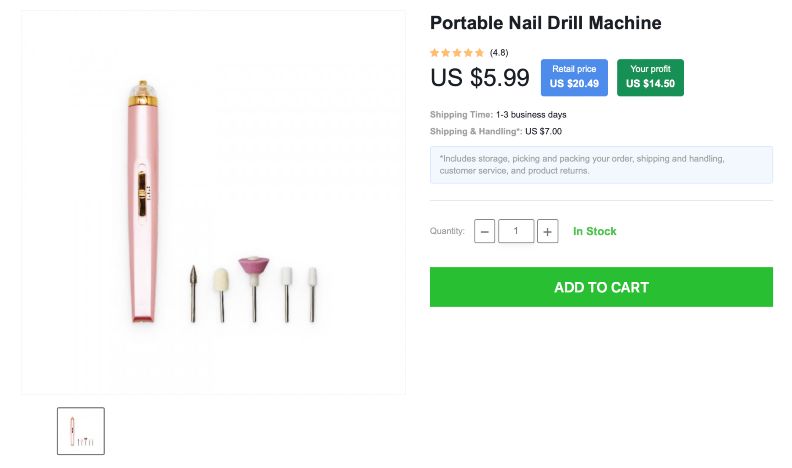 Unleash your inner nail artist with this remarkable portable nail drill machine. Perfect for both beginners and professionals, it offers effortless, precise filing and shaping, taking your at-home manicure and pedicure game to the next level.
Don't miss out on salon-quality nails in the comfort of your own home – snag this fantastic nail drill machine and let your creativity shine.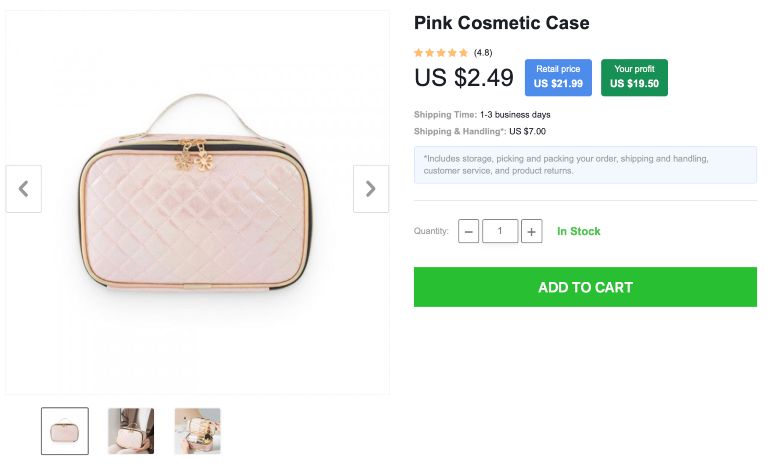 Store your makeup and beauty essentials in style with this gorgeous pink cosmetic case. Its elegant design, combined with ample storage space and handy compartments, makes it the perfect companion for beauty enthusiasts on-the-go.
Don't miss the chance to add a touch of glamour and organization to your daily routine – secure this chic pink cosmetic case today and experience the difference for yourself!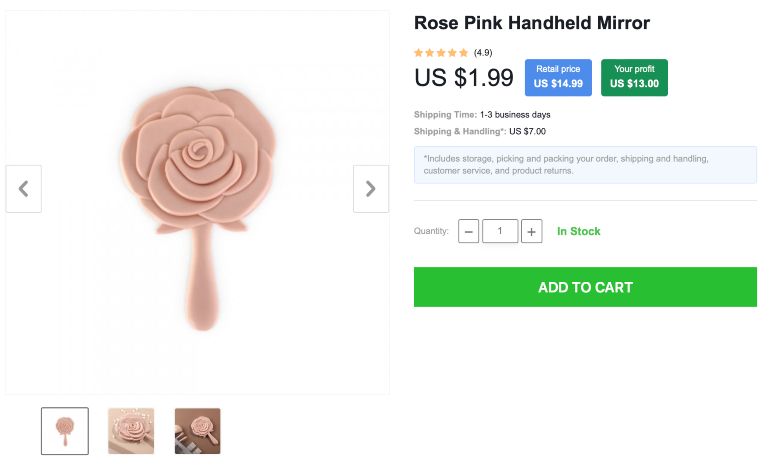 Add a touch of sophistication to your beauty routine with this exquisite rose pink handheld mirror. Its stunning design and comfortable grip make it the perfect accessory for makeup application, skincare, and hair styling.
Don't miss your chance to own this elegant mirror that effortlessly combines practicality and style. Treat yourself to this timeless beauty accessory and elevate your daily routine!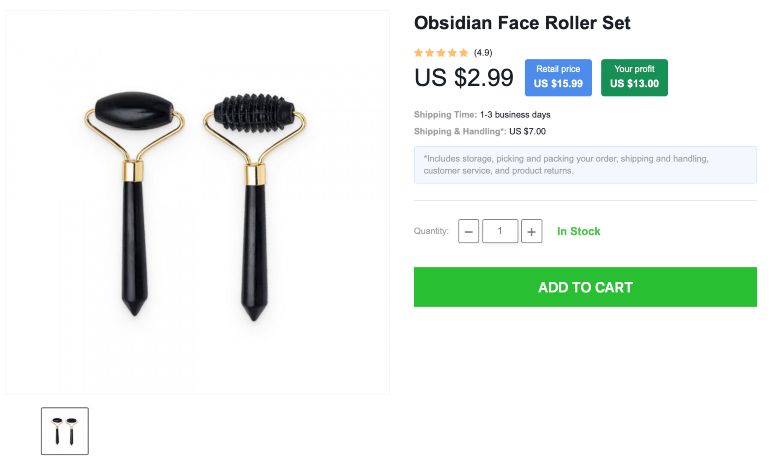 Elevate your skincare ritual with this exquisite obsidian face roller set!
Designed to soothe, de-puff, and enhance your skin's natural radiance. This luxurious set includes both a full-sized roller and a mini eye roller, perfect for targeting different areas of the face.
Don't miss out on the opportunity to indulge in this high-quality beauty tool. Invest in this stunning obsidian face roller set and experience the transformative benefits for yourself.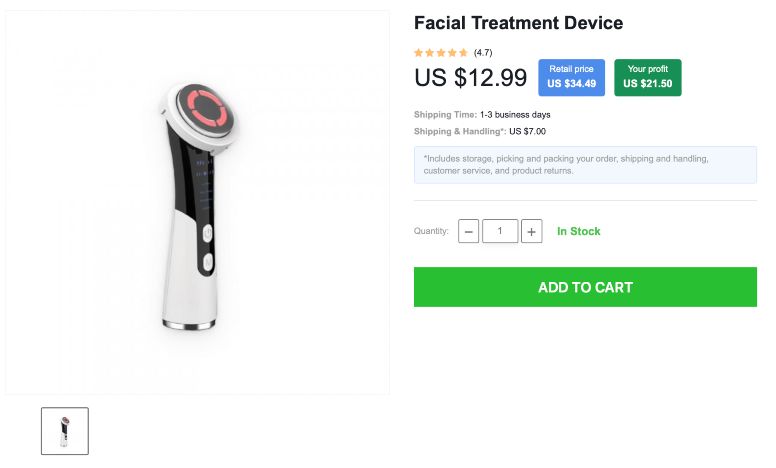 Transform your skincare routine with this cutting-edge facial treatment device. Harnessing the power of advanced technology, it's designed to target common skin concerns and rejuvenate your complexion.
Don't wait to experience the benefits – grab this revolutionary device and enjoy a spa-like facial treatment in the comfort of your own home.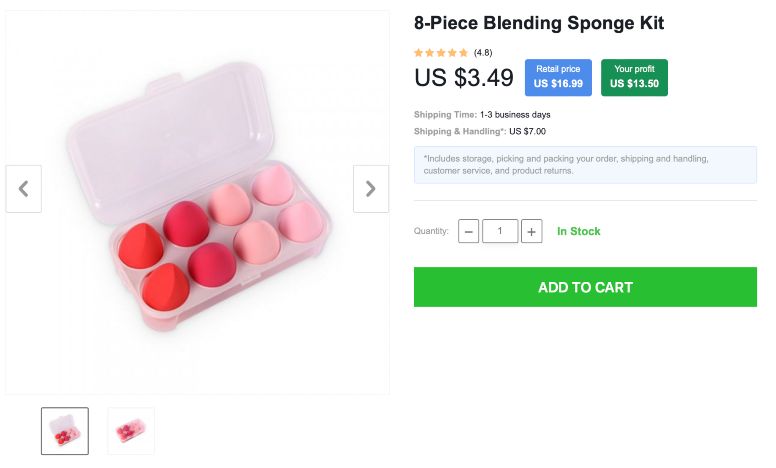 Achieve flawless makeup application with this comprehensive 8-piece blending sponge kit. Featuring a variety of shapes and sizes, these sponges effortlessly blend your favorite cosmetics, ensuring a picture-perfect finish every time.
Elevate your beauty game today!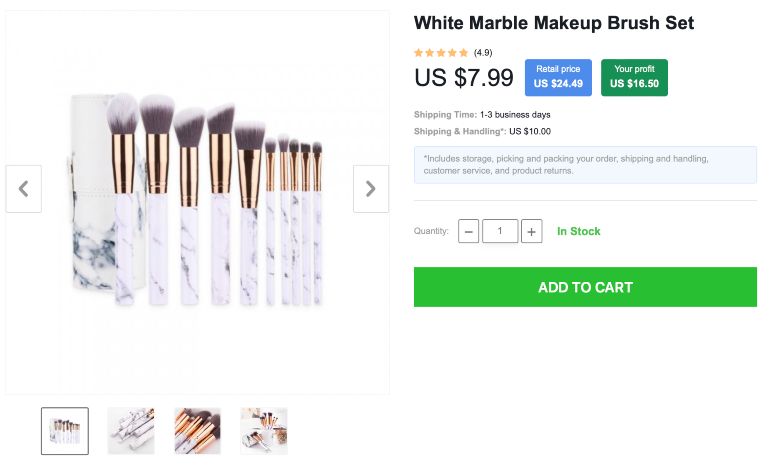 Add a touch of luxury to your beauty collection with this stunning white marble makeup brush set. Made with soft, synthetic bristles, these brushes are perfect for flawless makeup application and blending. Don't miss the chance to elevate your beauty routine today!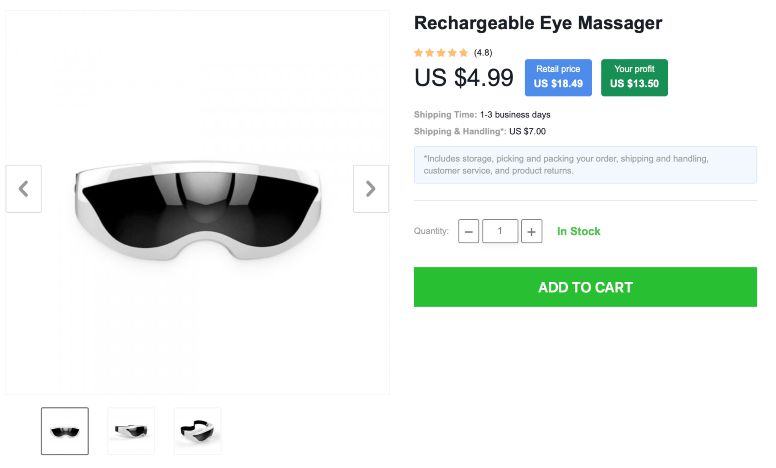 Give your eyes a well-deserved break with this soothing rechargeable eye massager. Designed to relieve eye strain and promote relaxation, it's the perfect companion for those seeking an at-home spa experience. Pamper yourself with this innovative massager and enjoy revitalized, refreshed eyes.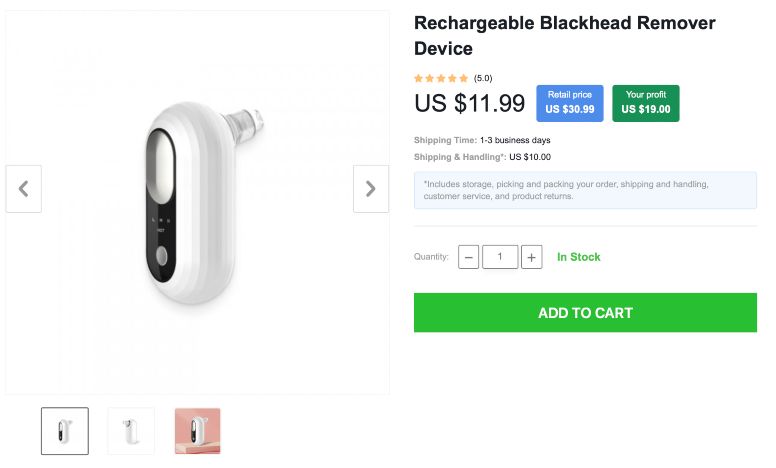 Say goodbye to stubborn blackheads with this efficient rechargeable blackhead remover device. Its powerful suction and adjustable settings ensure clearer, smoother skin in no time.
Don't hesitate – invest in this game-changing device and enjoy a blemish-free complexion.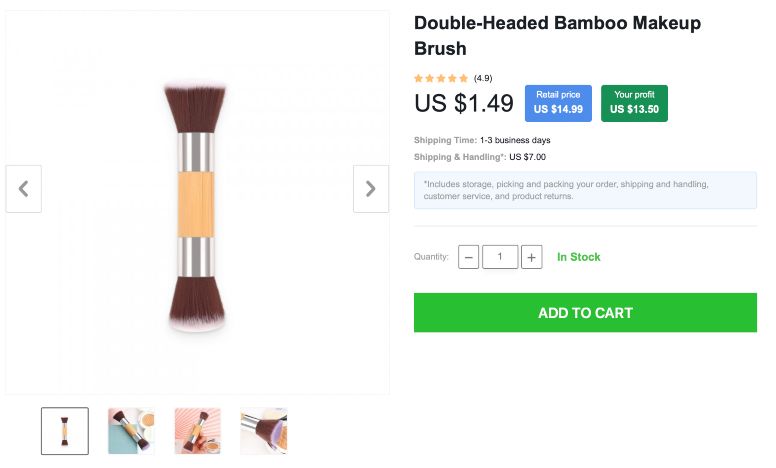 Enhance your beauty routine with this versatile, eco-friendly double-headed bamboo makeup brush. Designed for precision and blending, this brush is perfect for achieving a wide range of looks.
Embrace sustainability and style with this must-have beauty tool.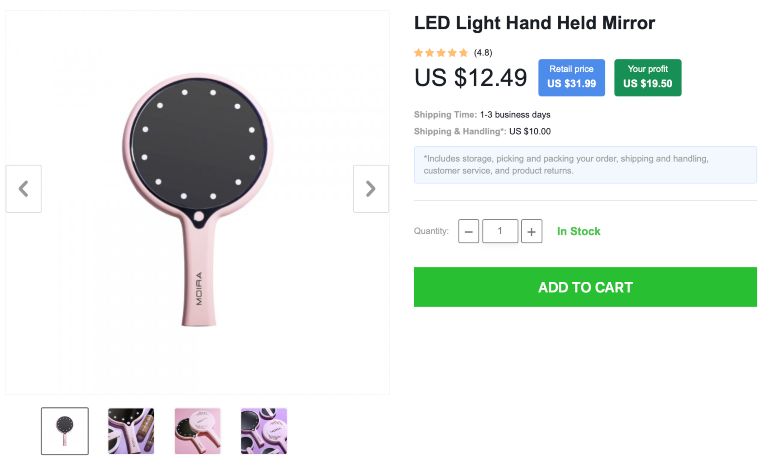 Perfect your makeup application with this chic LED light hand held mirror. With adjustable brightness and a sleek design, it's no wonder this mirror is a favorite among beauty enthusiasts.
Add this stylish accessory to your collection and experience flawless makeup every time.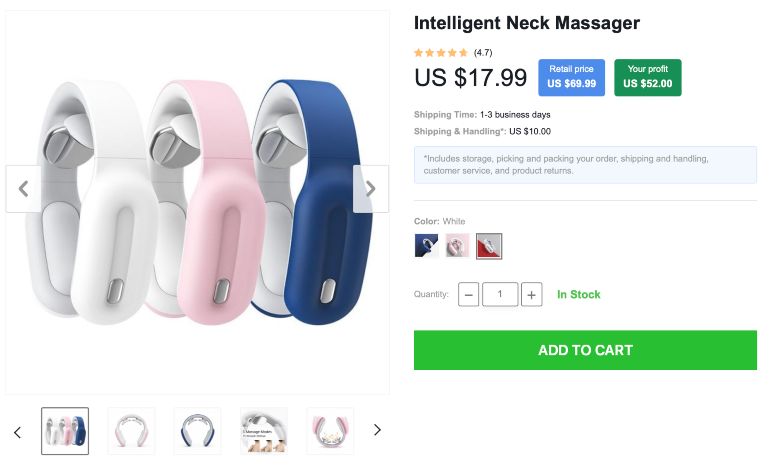 Melt away tension and stress with this innovative intelligent neck massager. Designed to provide soothing relief and relaxation, it's the perfect way to unwind after a long day. Treat yourself to this luxurious massager and enjoy the ultimate relaxation experience.
Looking for something more than ordinary products? We've got something just for you! With Sellvia's Premium Products service, you can start selling in-demand products tailored to your taste!
How does it work?
You specify your interests and passions ✅
Our team researches what exactly people look for but nobody's selling yet, according to your specific needs ✅
Our designers create fantastic prints for you and your customers to enjoy ✅
You get orders and delegate all the technicalities to us ✅
Sell unique products ✅
Final Thoughts: Embrace the Beauty Business for a Rewarding Side Hustle
Diving into the world of best-selling beauty products is an exciting way to start an online business. With a thriving market and in-demand items, there's never been a better time to embark on this journey.
By leveraging a wide range of popular beauty products, you can turn your passion for self-care and beauty into a thriving side-hustle that you'll genuinely enjoy.
So, don't wait any longer – seize this opportunity and create a flourishing ecommerce business that not only brings in extra income but also allows you to share your love for beauty with the world! There's no better time than now to jump into the world of ecommerce and start selling best-selling beauty products.
So go ahead, turn your passion for beauty into a thriving business! Don't miss the chance to earn some extra income while doing what you love! Just sign on for a free consultation to begin your ecomemrce journey!