Do you simply love animals? Do you have any pets of your own? Whether you do or you don't, you can't argue over the fact that they make our everyday life better and bring a lot of colorful and positive emotions. Many pet owners simply can't imagine their life without their furry friends and provide them with anything and everything. And this is your chance to make some serious bank with custom pet products!
There can never be enough products for our dear pets. Whether it's cats, dogs, or any other kind of animal. There are a lot of dog lovers out there and for a reason, too. After all, dogs are universally treated as a man's best friend.
Obviously, for this reason, items related to the dog niche have a massive chance of blowing up. Of course, if they have all the right characteristics.
For example, the owners of The Lucky Love Boutique store have managed to accumulate approximately $1,060,450.00 in profit on custom pet products, specifically dog items. Insane numbers on such a niche specific product category.
And you can achieve the same results, or perhaps, even surpass them!
With Sellvia's Premium Products, you have the best chance to sell your own unique products that have no alternatives and have great potential.
Is selling custom pet products profitable?
If you're looking to sell some products that you enjoy and feel like are going to help others, then pet products are the perfect choice.
Dog wearable products in particular are a product category that has a lot of potential.
For instance, the pet wearable market size crossed $2.5 billion in 2020 and is expected to grow at around 22% CAGR from 2021 to 2027.
Meaning, items like dog collars, leashes and harnesses are going to be even more popular than they already are.
And, now, you're presented with the opportunity to join this upgoing trend and win over the customer's hearts!
How can you do that? Well, it's not going to be a problem with Sellvia's Premium Products.
How to make millions of dollars on products for a man's best friend?
Have you ever thought that custom pet products can make over a million dollars?
Well, the owners of The Lucky Love Boutique have managed to make $1,060,450.00 by selling wearable dog items.
Let's have a look at some of them, shall we?
At first glance, we can notice that these are ordinary everyday products with a great design. However, the unique design is what sets them apart. If you want to sell unique products with lots of selling points and practically no competition, then you're in the right place.
You can too become an owner of a million dollar brand that sells these kinds of products with the help of Premium Products.
So, what are Premium Products?
Selling custom pet products with Sellvia's Premium Products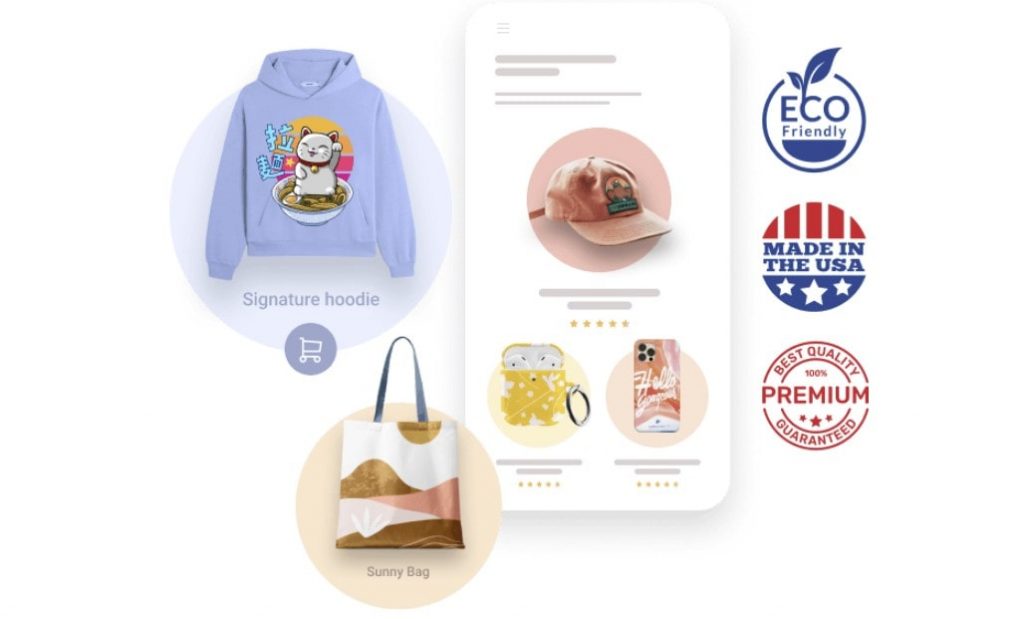 It's actually simple, all you have to do is let our specialists know your interests and preferences. Our team of professionals will handle everything else.
They will find the most promising product ideas that customers are looking for and create items tailored to their needs. Then, you can easily sell these products wherever you want. wThus, while you sell your products, our team will take care of all the hard stuff.
Your unique vision can be the exact thing that will bring something new to the market and allow people to satisfy their needs.
With Sellvia's Premium Products, you can sell unique products that will provide you with an income for the years to come!
With the help of Premium Products, you will be selling items that are not available anywhere else. This means, you can practically forget about any kind of competition.
Our team will assemble product ideas that consumers want, but don't have yet. And you can be sure that you will sell products of the highest quality. All of them will come with a top quality printed design created with the use of modern printing technology.
All the products will be manufactured, printed, and shipped by us upon your request and under your brand. Your business is in good hands!
Our team of experts will help introduce your brand of products to millions of potential buyers.
You can sell your awesome products anywhere you want, from a marketplace like Amazon, to your own online store, or even through your social media. You choose what direction to take!
So, here's how it works:
You specify your interests and passions ✅
Our team finds what exactly people look for but nobody's selling yet, according to your specific needs ✅
Our designers create fantastic prints for you and your customers to enjoy ✅
You get orders and delegate all the technicalities to us ✅
Want to see some sample product design examples? Here you are!
Generally, it can take quite some time, and even some significant financial investments to create such a business. However, with Sellvia's Premium Products, you have a unique opportunity to start with all the difficult parts delegated to our team of experts. Choose the appropriate Premium Product package and our team will create an account for you and upload your unique products.
Make your vision a reality with Sellvia's Premium Products! Pet wearable products continue to be a popular choice and a rising trend in the ecommerce market. That's why you have a great shot at showcasing your personal touch on this product category and winning over the customer's hearts!