The key to your successful business is to provide people with what they lack. The fact is, customers surf the internet looking for ways to customize their homes and make them look unique. This is all about kitchens because they spend lots of time there. Unfortunately, large companies are not willing to adapt to each and every customer's needs, and manufacture generic products instead. How to help customers with that and make this work for you? Not a big deal — it's time to start selling unique cute kitchen accessories!
Get selling tips and ecommerce inspiration right in your inbox!
Sign up today to not miss a single post:
Step one — find your niche to start a business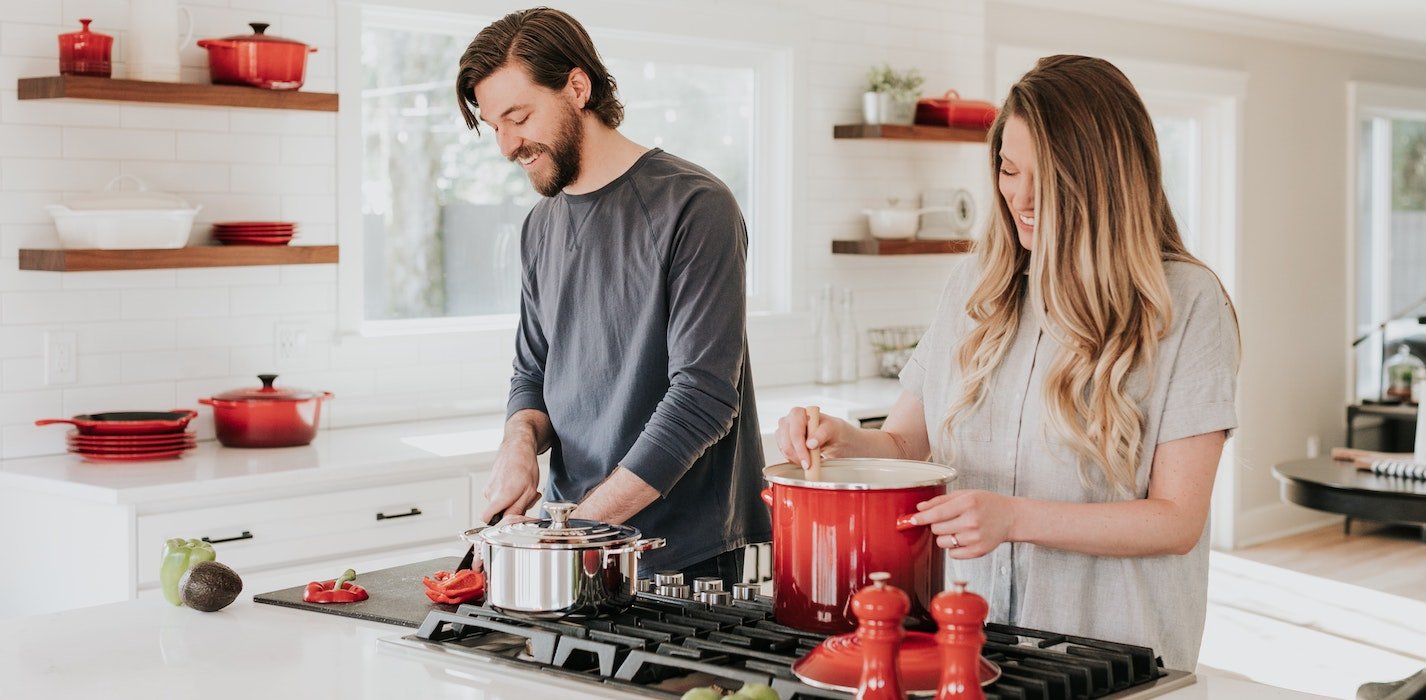 My home is my fortress. This is a place where you want each detail to make you enjoy it. Due to this reason, people worldwide tend to customize their homes to make them look classy & unique, whether we're speaking about kitchens, living rooms, etc. At this point, we all do the way we want.
We've already discussed how to bring comfort to homes. Today we are speaking exclusively about kitchens. Since nutrition is an integral part of our lives, these are kitchens and dining rooms we all spend lots of time in. How to make this time even more pleasurable?
It's time to customize your kitchen with kitchen accessories!
Step two — decide what you can bring to the market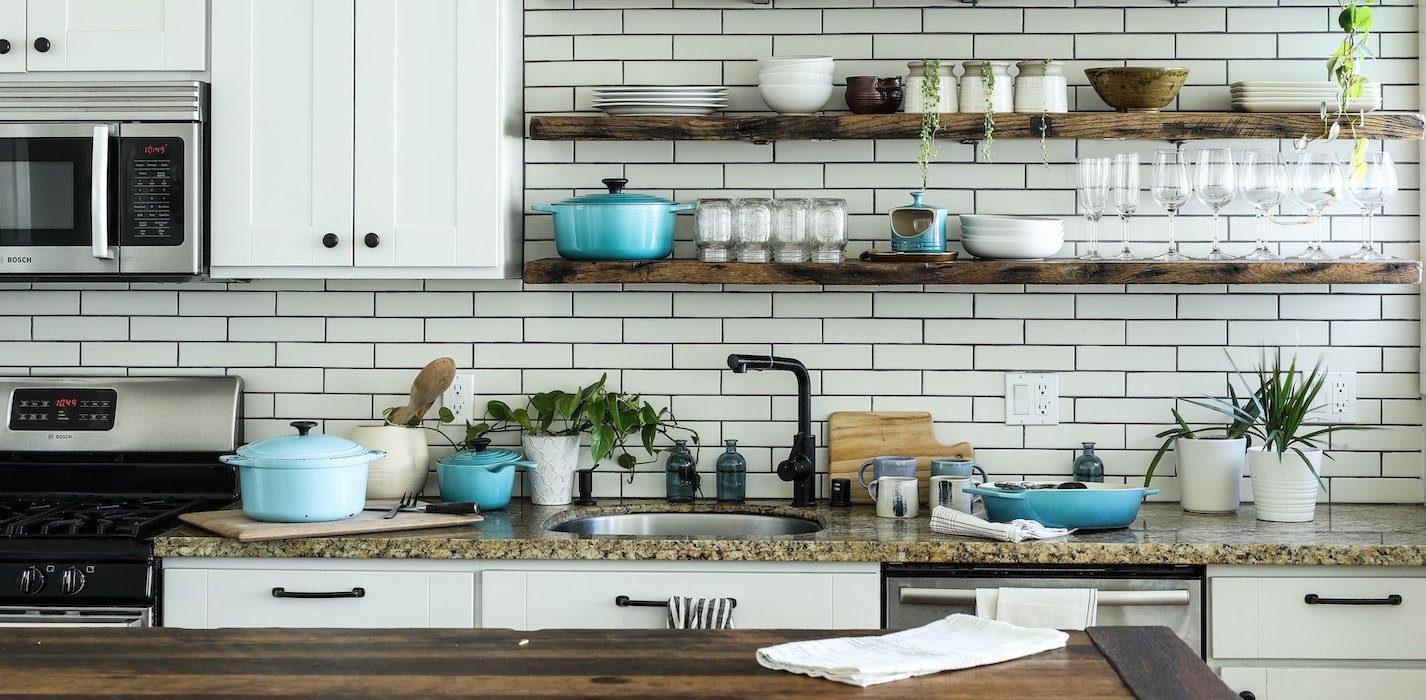 There's an idea behind any business. All entrepreneurs launch their ventures to make money, that's for sure. Yet, it's a lot easier to get a smooth start when you bring something new, something special to the market — the product or service buyers deserve, but can't get access to.
Kitchen accessories are in strong demand on the market right now. Not sure? Check the number of search requests related to kitchen accessories.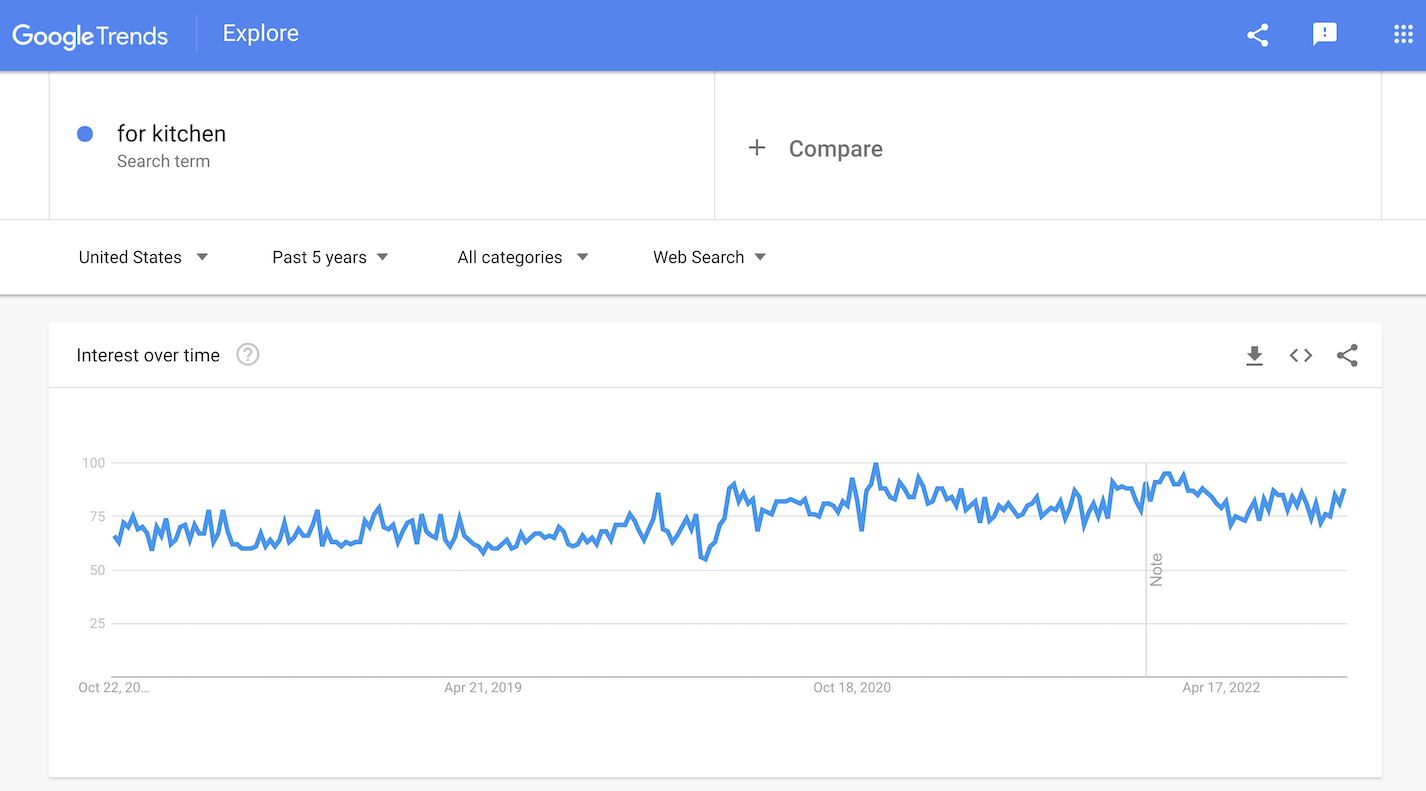 The fact is, merchants mostly offer generic items that are unable to reflect customers' inner state, thus they don't cover their needs completely.
How to help people customize their kitchens in the way they wish and grow a venture out of that? It's time to start selling unique cute kitchen accessories!
Step three — present your game-changing product
Now you know what you want and what you need. It remains only to bring your idea to life.
How to create your product from scratch? As a rule, you'll need to hire staff, rent premises, buy equipment, etc. Sounds tough, doesn't it?
Actually, this is exactly what often pushes potential groundbrakers from starting a business and bringing something unique to the market. Hopefully, now this is not an issue anymore!
Sell unique products with no manufacturing issues
Starting a business is not about dealing with all at once. At Sellvia, we believe that entrepreneurs should enjoy running their businesses and nothing else.
How can we assist you in that? We're happy to create your unique products for you from scratch!
From the idea up to the evocation — our team will design for you unique products that people actively look for online now, but in vain because nobody offers them yet. What's the profit for you? This allows you to easily bring something special to the market and beat the competition in no time!
No technical issues at all — we'll take over it all! Our team will take care of manufacturing from A to Z and handle all the manufacturing arising. What for? This is done to let you fully enjoy the process of doing your business!
Crowds of eager buyers are waiting for you — if you wish to fully enjoy your business growth, beyond that, we'll create for you an account on Amazon and take your products there to let you benefit from the platform Americans mostly shop online. Profit!
Get to the point. What exactly can we produce for you? Check out a bit of product mockups our designers create for our clients to let them bring something special to the market and win the customers' hearts:
Printed mugs
Square coasters
Kitchen aprons
Oven mitts
Decorative placemats
These are just a few of the examples we are happy to create for you individually. Our designers create marvelous designs for different products that are now in demand on the market, but nobody offers yet. Are you eager to get the details? Feel free to book a free consultation with our business advisors at any time convenient for you!
Starting a business is also about self-realization. Would you like to discover your potential and launch a venture you'll always be proud of? Now this is not a big deal — let us help you create for you unique cute kitchen accessories people already look for, but nobody sells yet. This is a chance to start a business with zero competition. Will you take it?