Imagine the possibility of launching an online store that taps into the dynamic world of car accessories. This is about more than just selling products – it's about stepping into a market rich with opportunity. In this article, we'll explore how ordinary people are building successful businesses by dropshipping car accessories on Amazon.
We'll also showcase what makes it easy to start and scale your ecommerce venture, from setting up your online store to expanding it.
Join us on this journey and discover how you can turn your entrepreneurial aspirations into a thriving online business!
The untapped gold mine of dropshipping car accessories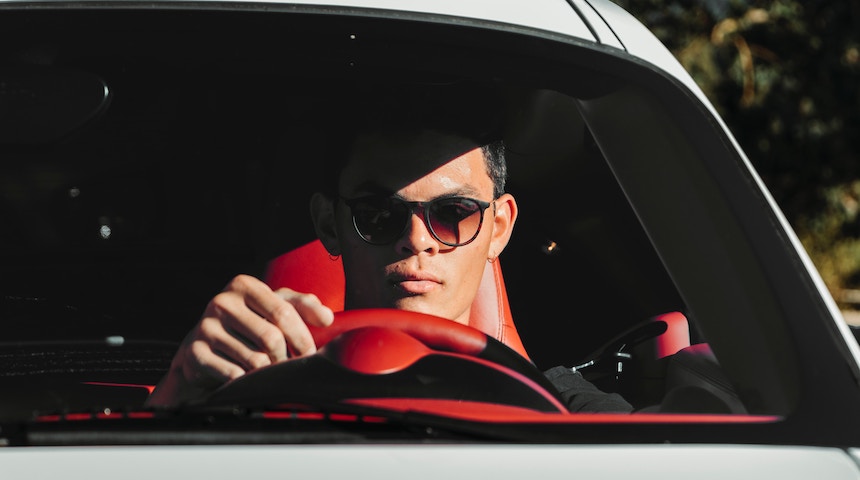 The world of car accessories presents a surprisingly lucrative market for online entrepreneurs. Let me throw some numbers at you.
To understand the scope, consider this: in the United States, there are over 275.9 million registered vehicles, as reported by Statista. With 91.55% of U.S. households having access to at least one vehicle, according to FHWA, the potential customer base is enormous.
This isn't just about basic car needs – it's about personalization and enhancement. Car owners frequently seek out accessories ranging from high-tech gadgets for enhanced functionality to stylish embellishments that reflect personal taste. The global automotive aftermarket, which includes car accessories, is projected to reach a staggering $522 billion by 2024, as per a report by Allied Market Research.
Such statistics not only highlight the breadth of the market but also its diversity, offering a wide array of niches for entrepreneurs to explore. Whether it's functional upgrades like GPS systems or aesthetic improvements like custom seat covers, the demand is diverse and growing.
For those eyeing an entry into ecommerce, the car accessories market offers both variety and volume, making it an appealing choice for a profitable online business.
AstroAI's Ecommerce Triumph: Surpassing $1.25M in Sales

AstroAI's remarkable ascent on Amazon is a story of strategic growth and understanding of market dynamics. Their journey offers insights into how a dedicated approach can lead to substantial ecommerce success.
Impressive sales milestone
AstroAI's impact in the car accessories sector is marked by its impressive sales figure surpassing $1.25 million. This achievement underscores their dedication to delivering quality products that resonate with their customers.
With over 55,000 orders processed, AstroAI has cemented its position as a go-to brand in the car accessories niche. Their success demonstrates how a well-defined niche strategy can result in remarkable sales volumes.
Extensive market penetration
AstroAI's products have reached an astounding sales milestone, reflecting their wide appeal and the high demand for their car accessories range.
Exceptional customer loyalty
The brand has garnered over 100,000 positive reviews, indicating not just customer satisfaction but the creation of a loyal community that fervently supports and endorses their products.
AstroAI's story is more than a financial success – it's about making a positive difference in the lives of car owners globally by offering practical, reliable solutions.
Their key offerings, such as the digital multimeter, portable air compressor tire inflator, and portable vacuum cleaner, are not just products – they are testaments to AstroAI's commitment to practicality, reliability, and enhancing customer experiences.
Digital multimeter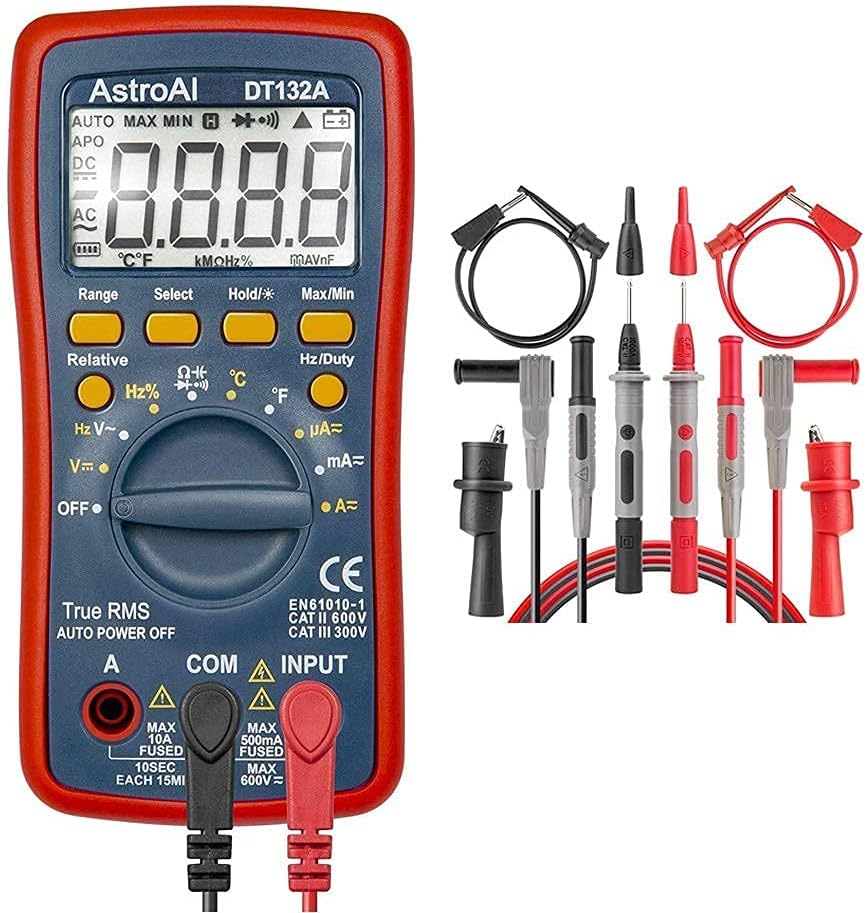 AstroAI's Digital Multimeter is a pivotal tool in the automotive world, designed for enthusiasts and professionals alike.
This device stands out for its precision and reliability, simplifying electrical diagnostics and routine checks. It's an indispensable tool, eradicating uncertainty and enhancing accuracy in every measurement.
Ideal for both seasoned mechanics and DIY car hobbyists, this multimeter is a testament to AstroAI's commitment to quality and functionality.
Portable air compressor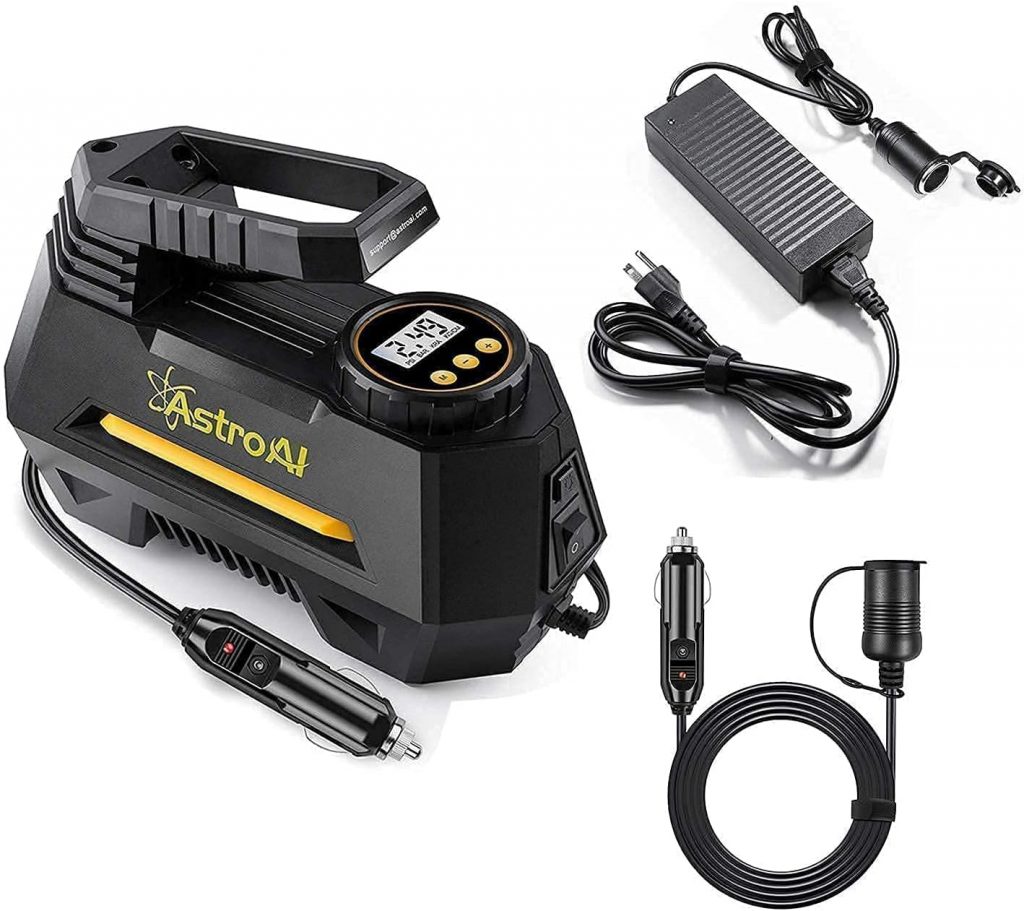 The Portable Air Compressor Tire Inflator from AstroAI is a game-changer for drivers.
Its compact design belies its power, offering the convenience of inflating tires wherever you are. With this inflator, unexpected flat tires no longer mean unscheduled stops or delays.
Efficient, swift, and user-friendly, it's redefining tire maintenance, making it an essential addition to any car's toolkit.
Portable vacuum cleaner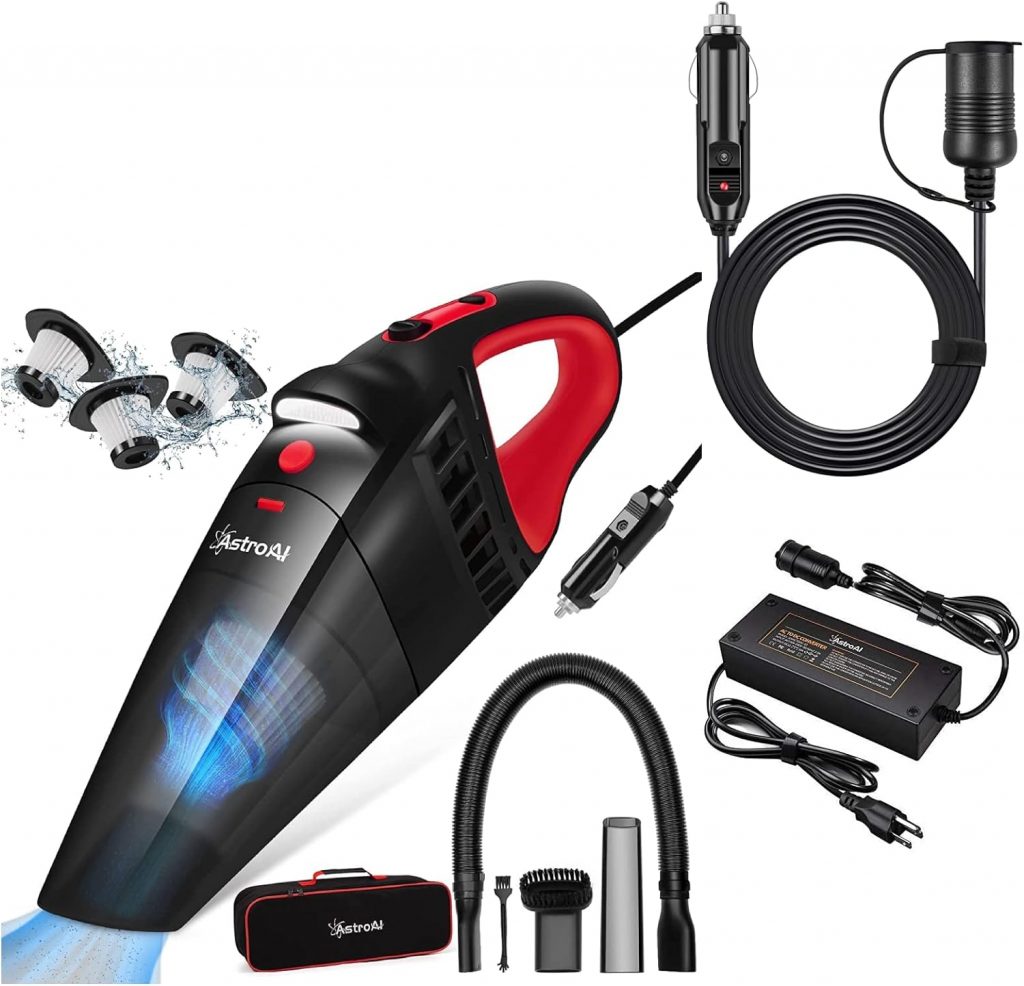 AstroAI's Portable Vacuum Cleaner is the solution to keeping your car interior impeccably clean.
Compact yet powerful, this vacuum handles spills, dirt, and debris with ease, making it a necessity for every car owner.
Its efficient performance and sleek design guarantee a spotless and comfortable driving environment, ensuring cleanliness accompanies you on every journey.
How to start dropshipping car accessories with Sellvia right now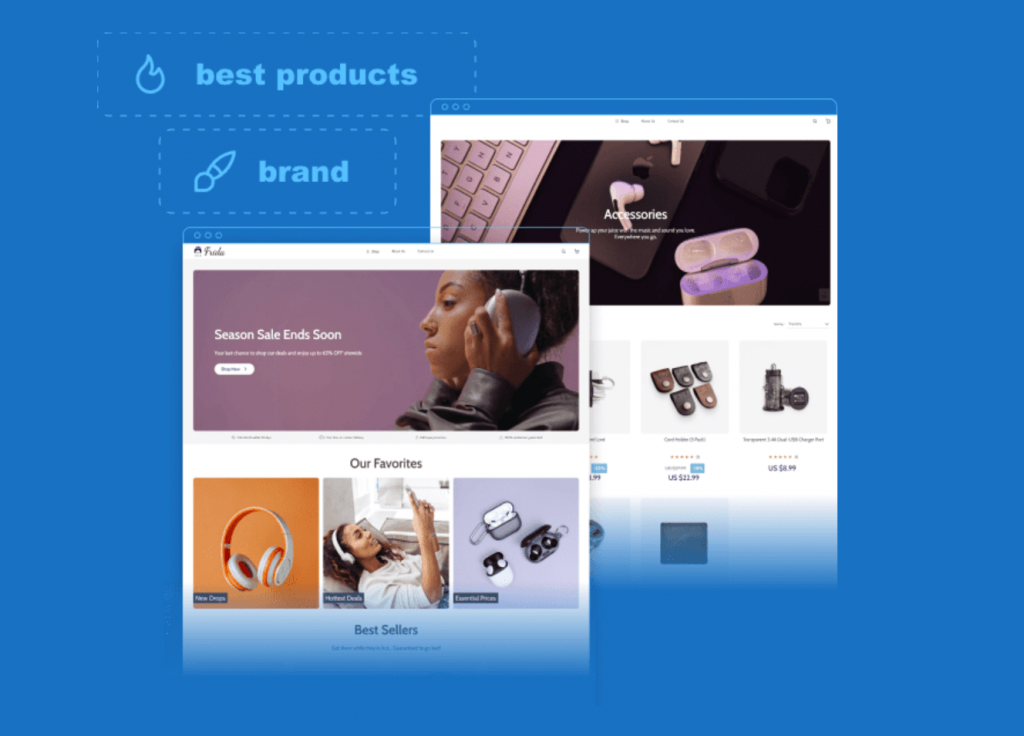 Starting an online business can seem like a maze, especially when you're new to ecommerce. But don't sweat it! Sellvia is your GPS on this journey. Our platform is designed to be user-friendly and budget-friendly, making your path to ecommerce as smooth as a newly paved road.
Cost-effective ecommerce solutions
The thought of heavy investments and complex setups can be daunting. But with Sellvia, we make it simple and affordable. We hook you up with a fully stocked store, loaded with products that are already in demand.
Say goodbye to inventory headaches and hello to a seamless launch.
Dedicated support and easy expansion
Our team is like your personal pit crew in the world of ecommerce.
We're here to guide, support, and help you customize your store to make it a perfect fit for your audience.
Plus, with tools to easily sell on platforms like Amazon, your reach just got wider.
Sellvia: Your loyal ecommerce partner
Sellvia is more than just a platform – it's a strategic partner in your ecommerce journey. From our US-based fulfillment center ensuring quick product dispatch to swift shipping across the US, we make sure your customers get their orders promptly.
Our trend-driven catalog is filled with high-quality, sought-after products, complete with detailed descriptions and authentic reviews.
Digital marketing support
We don't just stop at product sourcing and logistics, Sellvia also provides robust digital marketing support.
Gain access to proven ad materials and strategies for successful social media campaigns, helping you to effectively promote your products and brand.
What's next? Start building your store! Choose products that speak to you, set your prices, and you're ready to hit the ground running.
No risks, no sky-high investments, just pure potential.
Start dropshipping car accessories with Sellvia
In a nutshell, launching an Amazon store selling car accessories is more than just a profitable venture. It's your ticket to freedom, creativity, and financial success. With Sellvia's comprehensive support and easy-to-use platform, your journey to ecommerce stardom is just around the corner.
Why wait for tomorrow when you can start today and do it completely for free today? Your story of success begins now, with Sellvia guiding you every step of the way. So buckle up, rev your engines, and let's make those entrepreneurial dreams a reality!