Have you ever wanted to have your own business? With ecommerce, it has never been so easy to start a venture and build a side hustle that will generate additional income. So, today, we are going to find out why ecommerce is one of the best side hustles anyone can start!
Over the years the ecommerce industry has become incredibly huge. Even more so, it has become a part of our daily lives. People constantly shop online because of the great convenience and comfort it provides. Not only is it beneficial for consumers, but for people who want to establish an additional source of additional income.
And Sellvia gives you the easiest and most accessible way to build, manage and grow your business!
Want to find out how to start one of the best side hustles hustle-free and with out much effort? Contact our business consultants for a free consultation!
So, first things first, what is ecommerce anyway?
What is ecommerce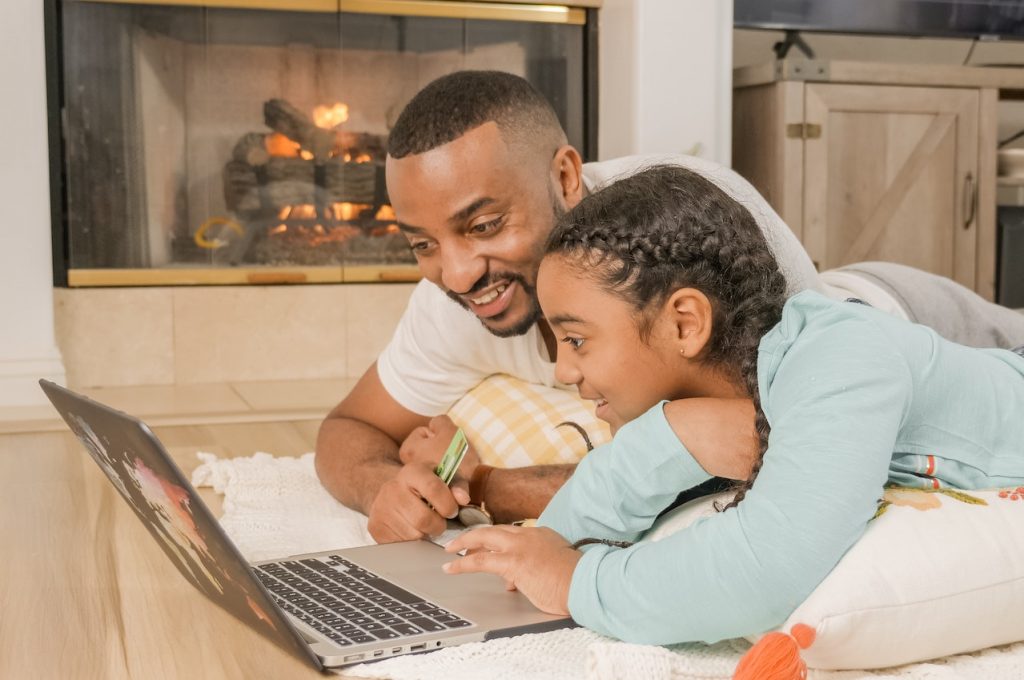 Ecommerce, otherwise known as electronic commerce or internet commerce, is the basic premise of ecommerce is the availability of purchasing and selling goods (and services) via the internet. However, it can also describe any kind of commercial transaction that is conducted through the internet, as well.
Such a type of commerce takes place without physical interaction, using at least one or several devices.
Nowadays, an ecommerce business is a more desirable model compared to more traditional business models because of the many advantages it offers.
It can be hard to pin down exactly how many ecommerce stores there are in total. However, according to estimations, there are 1.8 million online retailers that operate in the US and 7.1 million globally.
Now, let's see, what kind of advantages an ecommerce business provides, and why it is one of the best side hustles out there.
The benefit of ecommerce for consumers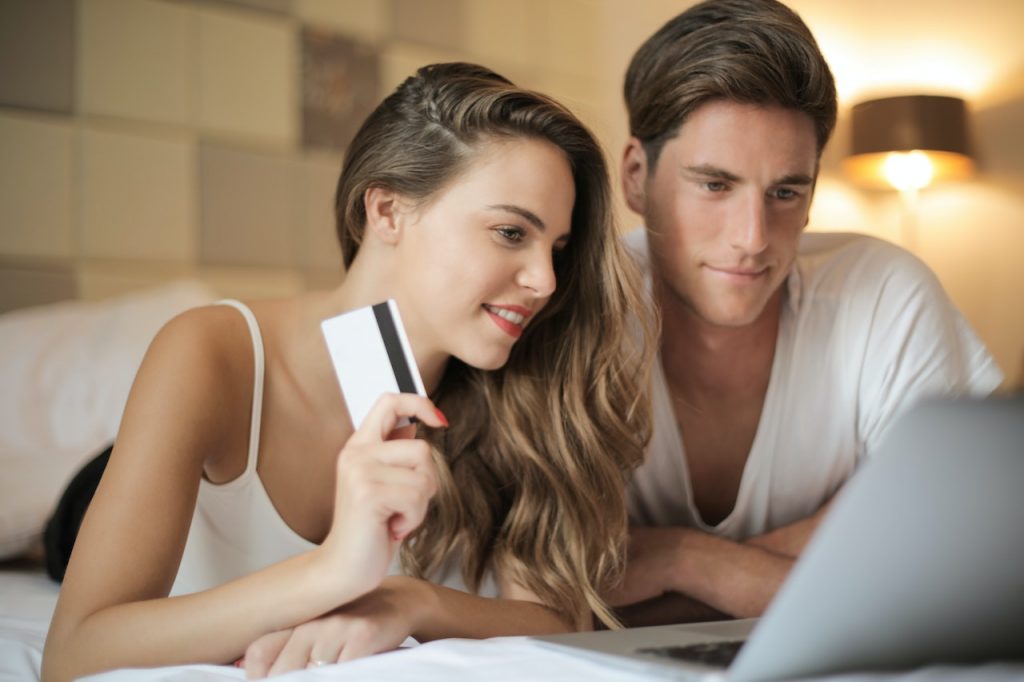 It's well known that online stores provide much more favorable terms than traditional brick-and-mortar stores.
Why is that?
Well, it's pretty obvious and simple. Online store merchants don't need a physical storefront. On top of that, one or two people are enough to run an online store.
That is the main reason why online merchants can offer lower prices, compared to physical stores.
An easier and faster way to buy
You know those times when you come to a store and want to try something on, but there's always a line to the fitting room? Or there's a line to simply buy something? Or even when you need a spot in the parking lot of the store for your car? Those are just too many variables where you have to wait.
That's something that you won't have to worry about when you shop at the ecommerce store. It will take several clicks to place your order for something you want to buy and get delivered to your home.
No need to contact sellers
The reality of the fact is that when we go to our local stores, we constantly deal with sellers in person. And oftentimes, they are not very welcoming and friendly. Their responses may come off as rude – and that's something you don't want to encounter.
With online shopping, you'll always avoid those kinds of situations. When some questions appear, you can easily contact the seller through a chat feature, an email, or through social media to get answers to all your questions.
One of the best things about online shopping is that they can use it at any time and order whatever they want.
This is perhaps one of the unique benefits and what makes ecommerce truly great, compared to stores with strict working hours.
Online stores provide all the necessary information about the products and services they offer.
Online customers can find everything they need to know about all the products, sizes, colors, and specifications of the items. Additionally, consumers can easily compare prices across different platforms much faster.
Now, let's see what kind of benefits does one of the best side hustles provide to potential business owners.
The benefits of ecommerce for business owners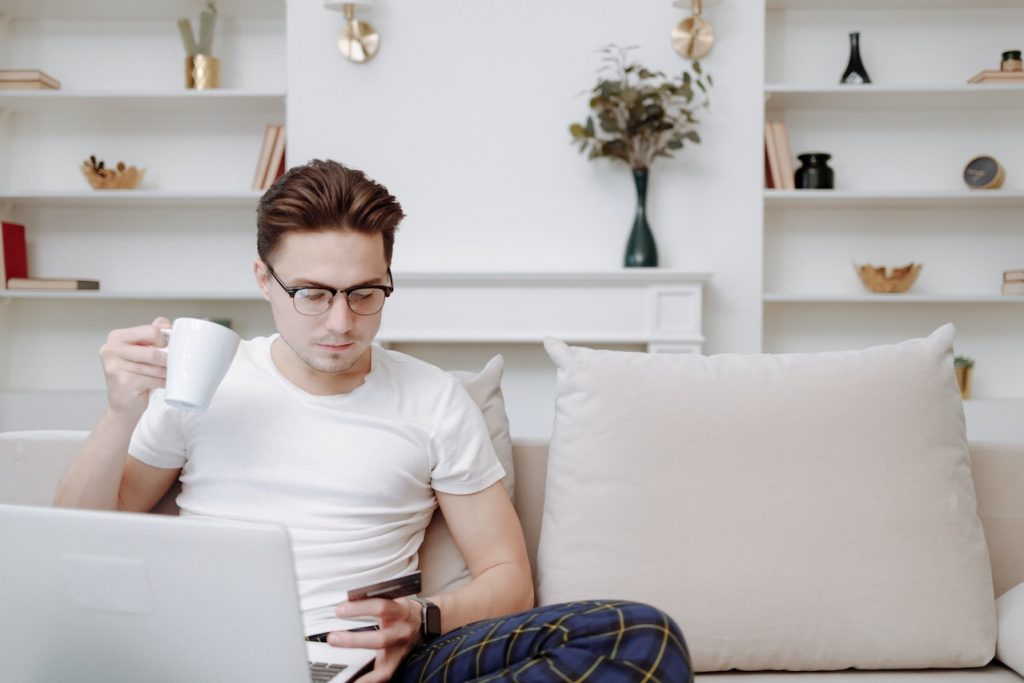 With ecommerce becoming more popular, and in general more widely available, almost every entrepreneur is looking for an opportunity to launch their own online business. All to benefit from the convenience of online shopping.
There can be a lot of reasons for starting a business online, thus, picking out its main advantages is crucial. So here's a quick rundown of the benefits of ecommerce and what makes it one of the best side hustles for anyone.
One of the main advantages of ecommerce is that launching an online store requires far less investment than opening a physical store.
Compared to a physical store, with an online one, you won't have to pay for all the general necessities such as rent, staff, and storing of the products. Moreover, marketing and promotion are not that expensive. And on top of that, there's no middleman, which means the cost of the product will be significantly lower.
It will take only a couple of days for you to establish your online store, in comparison to a physical store which requires a lot before opening.
In an ecommerce store, you can instantly change the product ranges and various characteristics of the items, whereas in the physical store that'll require time and preparation to properly execute.
Thus, in terms of speed and flexibility, ecommerce stores outperform regular physical stores. And without having to take care of any office space, you can comfortably manage your online store from the comfort of your home. A dream side hustle for sure!
A much faster purchasing process
Generally, customers have to plan their trip to the store in advance, even though they need to buy one single thing. However, with an online store, you can purchase something in just a few clicks.
Taking two-to-three hours to go to the store, purchase something and head back home is no longer necessary. Now, people can comfortably shop at home, or even at their workplace. And the best part is that online stores are open 24/7! By providing many options, ecommerce enables the consumer to purchase a specific product without wasting time conveniently. Additionally, you save travel time by having the product shipped to the destination of your choosing.
Thus, it's safe to say that one of the best advantages ecommerce has is that it accelerates the purchasing process and saves a lot of time for consumers.
When purchasing a product online, the one thing that separates it from in-store is that you can't physically touch the product.
That's why having a detailed description of the items customers want to purchase is a crucial aspect of ecommerce. Generally, in the online store's product catalog, you will find all its products and services.
Each product comes with its own characteristics and specifications so that people can purchase according to their personal preferences.
With professional insights at their disposal, customers can more easily purchase products. Moreover, online websites provide reviews and consumer feedback that inform consumers about the product.
Customers centric approach
Selling products online means you can gather and collect information on your customers with ease.
What will you do with it? Analyze it and adjust your offers accordingly.
You always want to provide the most comfortable and convenient experience for your customers. An ecommerce store can monitor and evaluate how often a buyer purchases products or views other items on his website. Sellers can track their customers' actions directly and indirectly and tailor their products to their unique characteristics.
This is simply not possible with a physical store.
Growing an online store is definitely much easier compared to a brick-and-mortar store. When a physical store experiences a spike in customers, it can become quite difficult to handle them due to not having not enough resources. Whereas expanding a physical store needs additional resources, which are not always available.
However, with an online store, all it takes is a few tweaks, and some additional storage space and you're good to go. And this is significantly less expensive compared to a regular storefront. Additionally, being online removes the need to open a new store in a different location since you are already connected to a global marketplace.
A common ecommerce practice is when online store owners encourage their customers to leave reviews to understand whether or not they are satisfied with the product or service.
The availability of these reviews on ecommerce stores allows potential buyers to learn more about the product and determine if it meets their specific needs. It also aids sellers in improving their services and products to increase sales and customer satisfaction.
A massive advantage of ecommerce is that online stores are not limited to a geographical location. Thus, you have a wider pool of potential customers.
Moreover, you have many unique ways to find and market your products to customers.
Affordable marketing and advertising
Online sellers don't need to spend a lot of money to promote their products. The world of ecommerce is packed with various affordable advertising methods.
However, in ecommerce, you don't have to target every single consumer in hopes that they purchase your product. Instead, you will reach out to specific customers who are most likely to be interested in what you're selling and purchase your products.
You can choose who sees your ads on online advertising platforms based on keywords, demographic details, geographic location, and even interests and hobbies.
Sellvia – build one of the best side hustles for you!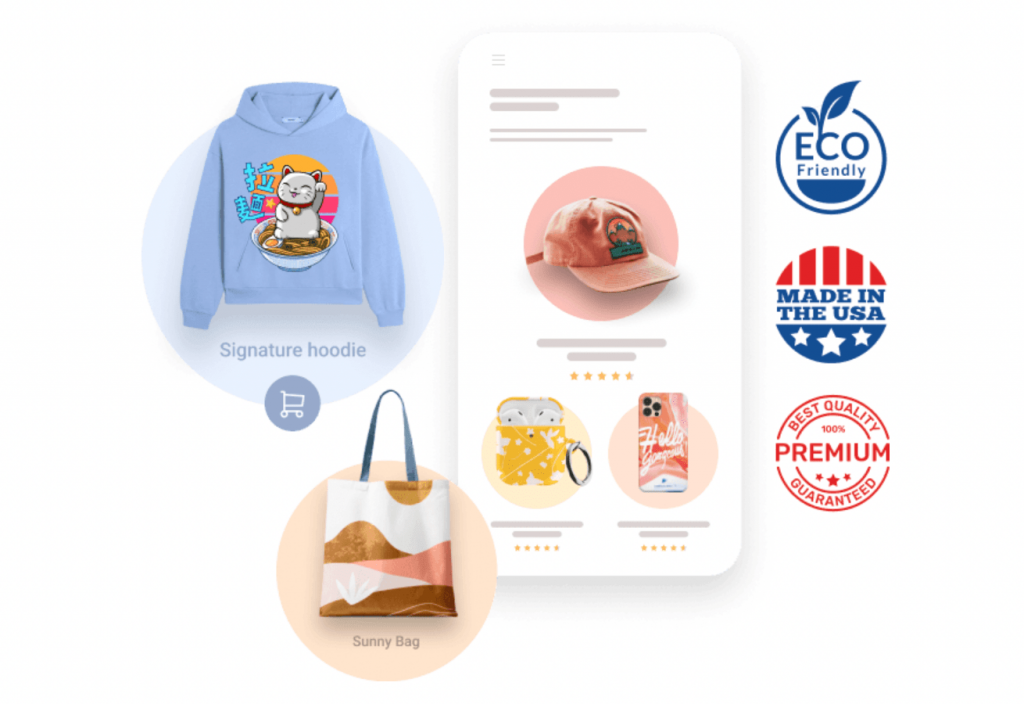 Generally, it can take quite some time, and even some significant financial investments to create this kind of side hustle. However, with Sellvia's Premium Products, you have a unique opportunity to start with all the difficult parts delegated to our team of experts.
Make a fortune and make a difference. Whether you'll sell on your own or use Amazon, you'll find the Sellvia ecosystem as the right solution for you to get started.
You'll get everything to build a modern online store, from the tools and instruments, to support.
Our team of professionals is constantly monitoring the market to detect niches with potential. Everything just so you have the chance to sell unique products people search for, but nobody offers.
Your dream business from scratch
Our specialists will design unique products that aren't on the market. Your unique vision can be the exact thing that will bring something new to the market and allow people to satisfy their needs.
No effort from you – run your ecommerce business with no extra troubles.
We will handle everything so you can manage your business without effort. All the technicalities such as the manufacturing, packaging, and delivery of your products are on us.
Thus, you'll be able to fully enjoy the process of running your business effortlessly!
A crowd of potential customers awaits you
It's easy with the top ecommerce platforms – we'll create an account on Amazon for you and upload your products there to let you gain from the most popular shopping destination in the USA. Profit!
Start one of the best side hustles with Sellvia and sell your products on the most popular platforms with millions of potential customers. We're happy to help you with the design and manufacturing of unique products that will take over the hearts and minds of the customers. Take your chance to start one of the best side hustles with zero competition and make a difference!