Are you also a famous superstar with 9 grammys and $1.4B? No? Then become one!
Rihanna is not just a singer. Besides having sold over 250 million records, topped the Billboard chart 14 times, won uncountable amount of awards, including Grammy and Oscar, having her own Super Bowl Halftime Show (performing while being pregnant), becoming a mom twice, and once even a national hero of Barbados, she is also a billionaire entrepreneur who has created (and owns 50% of) a beauty empire, ecommerce brand included, that is worth $2.8 billion, making it our most successful case study yet.
Her brand, Fenty Beauty, launched in 2017 in partnership with luxury goods company LVMH, and another brand, Savage X Fenty, launched in 2018, offer a range of products that cater to every skin tone, gender, and style. Here's how Rihanna's vision, passion, and creativity led her to create a beauty brand for all. And how YOU can do the same (or even better).
What inspired Rihanna's business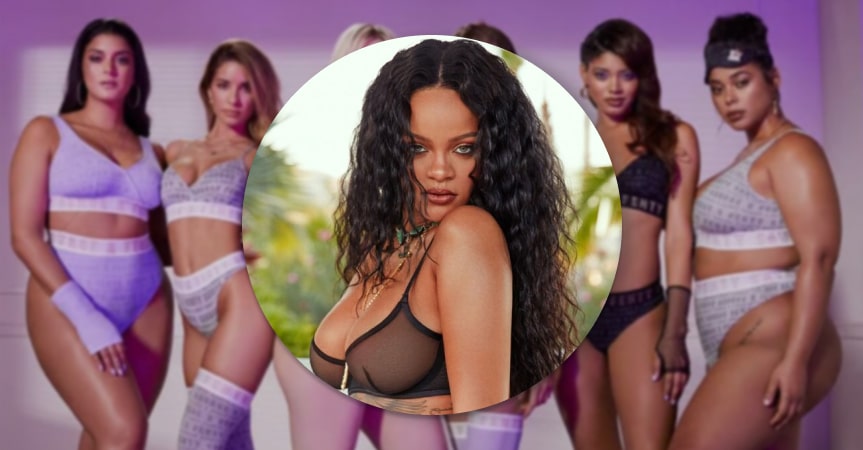 Rihanna's interest in beauty started from a young age, when she would watch her mother apply makeup and experiment with different looks. She also learned about the importance of diversity and representation from her own experience as a woman of color who struggled to find products that matched her skin tone.
She also wanted to create a brand that was not limited by traditional gender norms or stereotypes. In 2017 she told Refinery29:
In every product I was like: I wanted things that I love. Then I also wanted things that girls of all skin tones could fall in love with. There needs to be something for a dark-skinned girl; there needs to be something for a really pale girl; there needs to be something in-between.
The rise of Fenty Beauty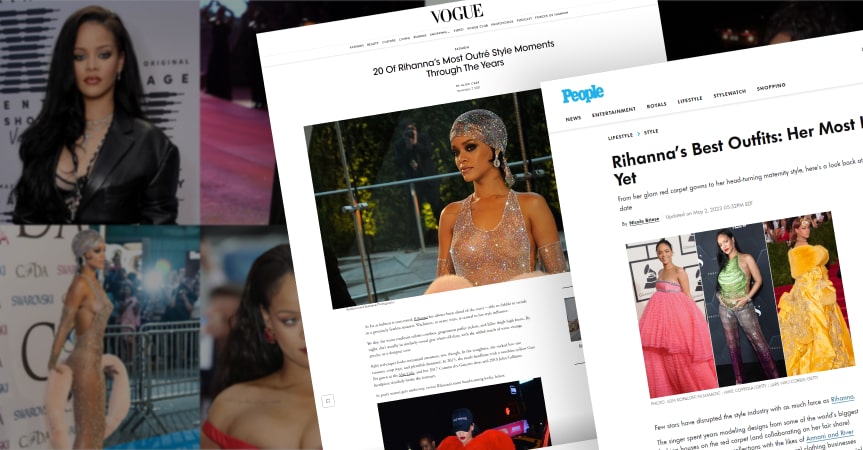 Rihanna launched Fenty Beauty on September 8, 2017, with a foundation range of 40 shades, an unprecedented number for a new beauty brand. The foundation was praised for its high quality, long-lasting, and matte finish, as well as its ability to suit different skin types and undertones. The launch was accompanied by a global campaign that featured models of various ethnicities, ages, and sizes, reflecting Rihanna's vision of "beauty brand for all".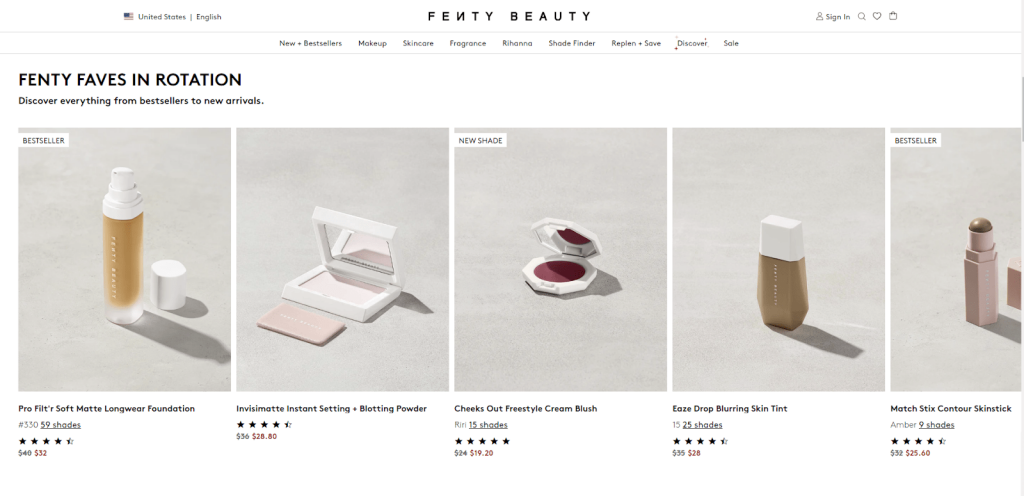 The response from the public was overwhelming. Fenty Beauty sold out many of its products within days and generated $100 million in sales in its first few weeks. It also received rave reviews from critics and customers alike, who applauded Rihanna for creating a beauty that celebrates diversity and inclusivity.

Fenty Beauty was named one of Time Magazine's best inventions of 2017 and won several awards, including the WWD Beauty Inc. Prestige Launch of the Year and the CEW Achiever Award.
Fenty Beauty also had a huge impact on the beauty industry, inspiring other brands to expand their shade ranges and cater to more customers. This phenomenon was dubbed the "Fenty effect" by the media. Rihanna also continued to innovate and release new products, such as highlighters, lipsticks, eyeshadows, primers, concealers, and more. In 2019, she launched Fenty Beauty's sister brand, Fenty Skin, which offers skincare products that are vegan, cruelty-free, and eco-friendly.
The beauty empire's future
Rihanna's success with Fenty Beauty has made her one of the richest women in entertainment and one of the wealthiest self-made women in America. According to Forbes, she is worth $1.8 billion, with $1.4 billion coming from her stake in Fenty Beauty. She also owns 30% of Savage X Fenty, her lingerie line that is valued at $1 billion.
However, Rihanna is not resting on her laurels. She has expressed her desire to expand Fenty Beauty into new markets and categories, such as haircare and fragrance. Rihanna has also hinted at releasing new music soon, after a five-year hiatus since her last album Anti. The singer told Vogue in 2020:
I want to go on tour but I can't, so I'm stuck with music that I love, and now I'm trying to figure out how I can even create visuals to that.
Rihanna's story is an inspiring example of how passion, creativity, and hard work can lead to extraordinary achievements. She has proven herself as a trailblazer in the music and beauty industries, and has used her platform to empower others and make a positive difference in the world. As she said in her speech at the NAACP Image Awards in 2020: "We can only fix this world together. We can't do it divided."
4 things you, as a future ecommerce entrepreneur, can learn from Rihanna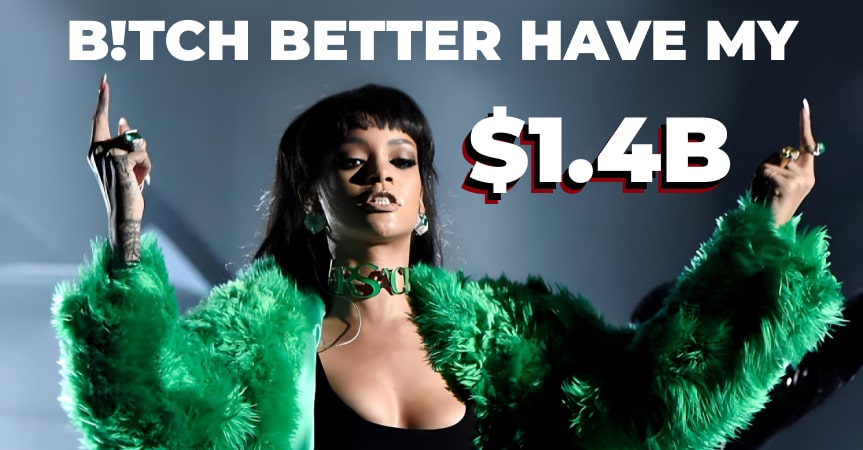 Rihanna's story is not only inspiring, but also instructive. She has shown us how to turn a passion into a profitable business, how to create a loyal fan base, and how to make a positive impact on the world. Here are some of the key lessons we can learn from her:
Rihanna offered products that are not available anywhere else

, giving her a competitive edge and a loyal customer base. This teaches you that an original idea, even for a basic and otherwise unremarkable product, can greatly increase its price.

She understood the importance of catering to every skin tone, gender, and style

, and has made inclusivity and diversity the core values of her brand. This means that you can achieve more by working with a wider audience, instead of being stuck with just one demographic.

The status quo never was enough for Rihanna

, and has always sought to improve and expand her products and services. You can learn the importance of being active in shaping your business.

Rihanna has demonstrated a strong work ethic

and a dedication to her craft. She has invested a lot of time, money, and energy into creating and managing her brand, while also balancing her music career and personal life. Despite facing many obstacles along the way, she never gave up on her dreams. To achieve your dreams, you must be persistent and patient. You may not see profits immediately, but with Sellvia, you're absolutely guaranteed to see them.
How Sellvia can help you achieve this success
You are already inspired by Rihanna's story and want to start or grow your own ecommerce business, but you might be wondering how to do it. You don't actually need the money, looks and fame Rihanna had when she started. In fact, you don't even necessarily have to be from Barbados! With Sellvia, you can achieve your ecommerce goals with ease and efficiency.
Sellvia is a game-changing dropshipping supplier that provides you with everything you need to run a profitable ecommerce business. Sellvia offers:
A turnkey ecommerce store that is ready to make sales right away
A catalog of high-quality products that are manufactured and shipped by Sellvia within 1-3 days across the US
A marketing academy and step-by-step how-tos to help you promote your products and attract customers
A personal Forbes-level manager who will guide you through all the steps of your business launch and growth
A 14-day free trial period to test the service and see the results for yourself
With Sellvia, you don't have to worry about research, development, inventory, logistics, or customer service. You just have to focus on selling and making profits. Sellvia helps you save tons of time and money on your ecommerce business launch.
Sellvia is the best way to launch a dropshipping store or an Amazon business in 2023. Whether you are a beginner or an expert, Sellvia can help you achieve your ecommerce dreams.
If you love beauty products, then start an online business by selling them! It is a booming niche with a lot of potential. Sellvia can help you launch your dropshipping beauty store quickly and smoothly. Sign up for a free dropshipping store 14-day trial and thrive in the ecommerce world!