Have you heard the news? Taylor Swift is now a billionaire, with Forbes estimating her worth at $1.1 BILLION! But, how exactly did the 33-year-old singer-songwriter stand out from other rich artists and gather such a massive fortune? Actually, there is the receipt for success for you to repeat — stay tuned!
I know, you're already tired of all these celebrities making another millions and billiards, it doesn't matter. My advice for you — don't get irritated with this news, they can bring you a lot more than you can imagine!
Taylor Swift's journey to becoming a music industry powerhouse began at a young age. She grew up in Pennsylvania and started performing at local events and fairs when she was just a child. By the time she was a teenager, she had already started writing her own songs and performing at small venues in Nashville, Tennessee. It was there that she caught the attention of record label executives and signed her first record deal at the age of 15. From there, her career took off and she quickly became one of the biggest names in music. So, how did a 15 year old musician go on to become a world-famous billionaire? And is there something to learn from her? Let's find it out!
Taylor Swift: how it all started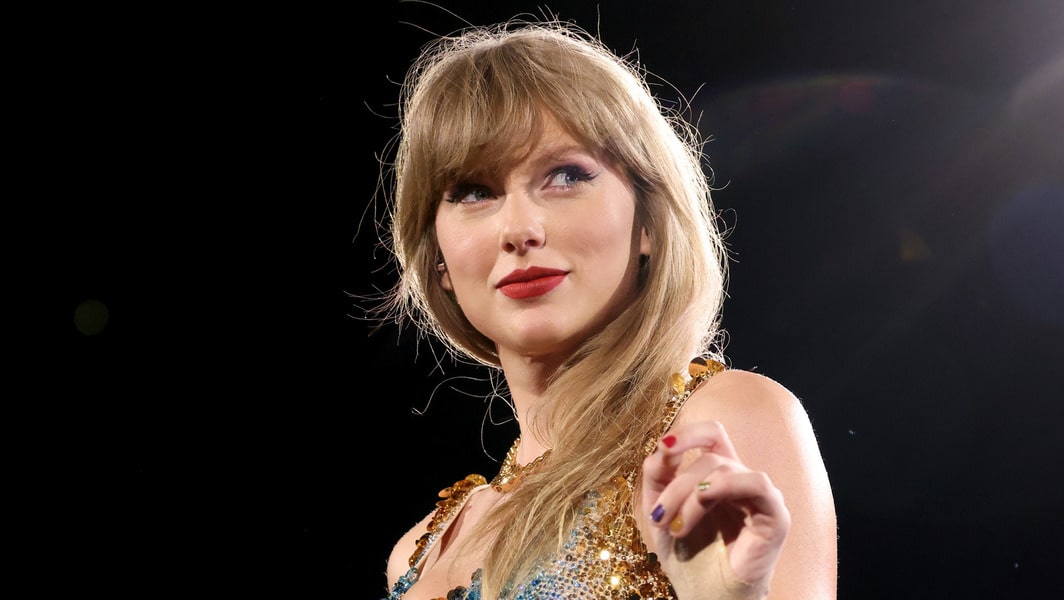 So let's delve into some numbers, shall we? Consider this: more than half of Taylor Swift's impressive billion-dollar fortune stems from her musical endeavors – specifically, royalties and tours. Picture this: a staggering $500 million of Swift's wealth is attributed to music royalties and her phenomenal touring success. Can you even imagine earning a whopping $190 million from a single tour, as Swift did with her Eras tour? And isn't it remarkable to think about pocketing an additional $35 million from a concert film in a mere two weeks? That's certainly no small feat!
Now, let's switch gears for a moment. Another significant chunk – yes, another $500 million — of her earnings can be traced back to the escalating value of her music catalog. Remember when her masters, encompassing Swift's first six albums, were controversially acquired in 2019 by Scooter Braun, only to be later sold to Shamrock Capital for a cool $300 million in 2020? That sale meant that Taylor no longer had ownership over more than a decade of her musical creations. But did she simply accept defeat? Absolutely not. Instead, she navigated her way out of that thorny situation with remarkable resilience.
Since transitioning to a new record label, Swift hasn't missed a beat, releasing four new albums to critical acclaim: Lover, Folklore, Evermore, and Midnights. Furthermore, she's re-recorded several of her classics – Fearless (Taylor's Version), Red (Taylor's Version), Speak Now (Taylor's Version), and 1989 (Taylor's Version). With two more re-recordings in the pipeline, Swift is not only reclaiming her intellectual property rights but also setting new records and garnering both critical and commercial success.
Swift merch: is it profitable to sell it?
Taylor Swift isn't just a musical icon — she's a shrewd entrepreneur who has meticulously constructed an empire that extends well beyond catchy melodies. Her business is prospering thanks to smart marketing and a robust brand presence. To celebrate her fifth studio album, 1989, which was released in 2014 and re-recorded in 2023, Taylor has launched a range of merchandise that reflects her retro and chic aesthetic. The 1989 product line includes clothes and accessories that feature Taylor's signature seagull logo, photos from her album cover and booklet, and lyrics from her songs. Let's look at some of the products she sells.
Perfume by Taylor Swift
She has launched five perfumes since 2011, each with a unique name and scent. Wonderstruck, Incredible Things, and Taylor are three of her most popular fragrances. But what makes them so appealing to her fans and customers? Let's find out.
Wonderstruck is the first perfume that Taylor Swift created, inspired by her song Enchanted. The name suggests a feeling of awe and magic, and the scent reflects that. It is a floral and fruity fragrance, with notes of raspberry, apple blossom, freesia, vanilla, and musk. The bottle is purple and gold, decorated with charms that represent Taylor's personal style. The product is mid-price, ranging from $100 to $350 depending on the size.
Incredible Things is another perfume that Taylor Swift released, inspired by her album 1989. The name implies a sense of adventure and creativity, and the scent matches that. It is a woody and floral fragrance, with notes of pink pepper, grapefruit, vanilla orchid, suede, and musk. The bottle features a watercolor self-portrait of Taylor.
Taylor is the third perfume that Taylor Swift launched, inspired by her own personality and style. The name is simple and direct, and the scent is the same. It is a sweet and fruity fragrance, with notes of lychee, tangerine, magnolia, vanilla, and sandalwood.
Taylor Swift's perfume line is a reflection of her music and image. She uses catchy names, attractive packaging, and pleasant scents to attract and satisfy her customers. Whether you are a fan of her songs or not, you can find a perfume that suits your taste and mood.
Swift's jewelry brand
Taylor's store offers some jewelry products for her fans, such as the 1989 (Taylor's Version) silver necklace with a seagull pendant that symbolizes Taylor's freedom and creativity. The necklace comes in a velvet box with the album title printed on it.
Another nice one is the golden bell necklace featuring bell pendant with XIII embossed on front with Taylor Swift debossed on back.
Clothes by Taylor Swift
Some of the nice clothes her store offers include a cozy and soft crewneck sweater that comes in different colors and attractive designs on the front. Also there are t-shirts with nice designs and photos printed on the front.
Branded blankets by Taylor Swift
These woven cotton blankets feature different designs, such as seagulls from the 1989 Taylor's Version product line.
Cups and bottles by Taylor Swift
These include mugs featuring prints of Taylor Swift photos from the Eras Tour, as well as Water Bottles.
Photo coasters & patches from Swift's brand
Photo coasters with photos of Taylor from the 1989 album booklet printed on them. The photos show Taylor in different outfits and poses, with the album title and seagull logo on the corners. There are also patches with the 1989 album title, seagull logo, and Taylor's autographs. The patches are made of iron-on fabric and can be applied to any clothing or accessory.
Some other miscellaneous accessories
And even when it comes to the simplest products, the brand keeps its high-quality design language.
We can safely say that Swift's empire isn't confined to her music alone. She has expertly built a thriving merchandise business with an array of products. By diversifying her income streams, Swift has leveraged her brand to reach an even broader audience.
The 1989 product line is a good example in marketing we can learn from, because these products come with Taylor's signature and a message that says Thank you for being a part of this journey with me. It's an excellent marketing detail that helps the customers connect with the brand, with their favorite artist and her music. And speaking of marketing, let's look closer at Taylor's approach to that.
Learn from the best: Swift's marketing campaigns
She's crafted a persona that's both relatable and authentic while maintaining a sense of privacy and control over her personal sphere. This approach has earned her a devoted fanbase and cemented her status as a respected influencer in the music industry.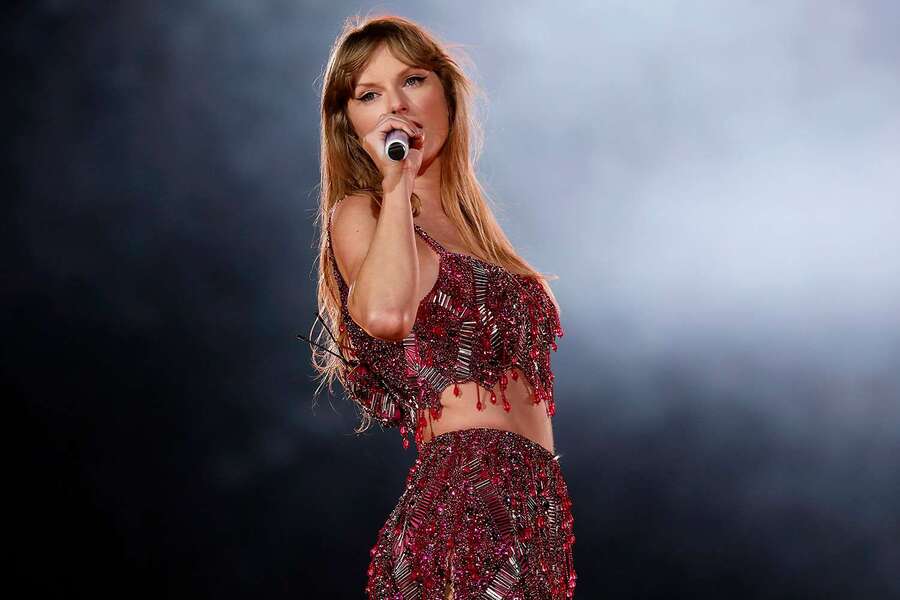 Have you ever considered how Taylor Swift harnesses social media and fan engagement to enhance her brand and forge a connection with her audience? She's an avid user of platforms like Twitter and Instagram, sharing personal moments and promoting her latest projects. She even uses these channels to announce new merchandise and exclusive fan experiences, creating a buzz that's hard to ignore. Her commitment to fan engagement and authenticity has cultivated a loyal following that supports her in all her endeavors.
Taylor's relationship with her audience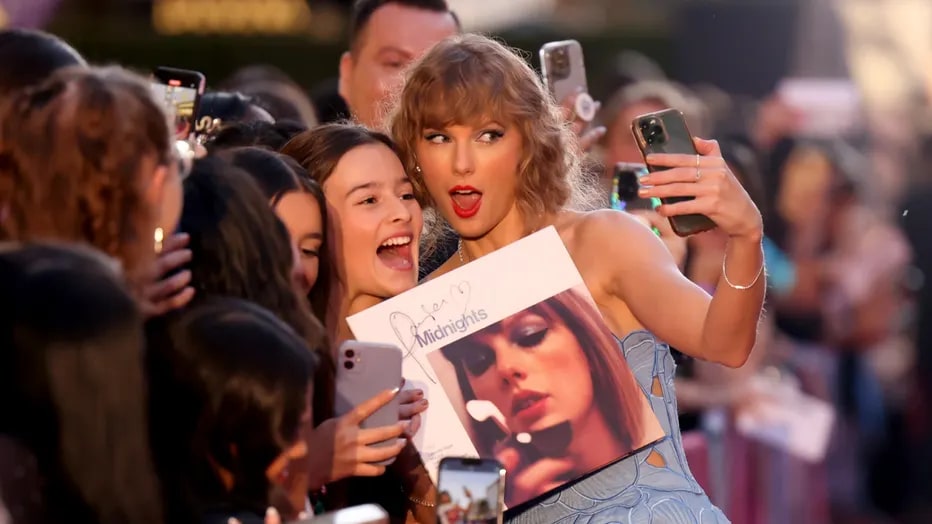 Swift's fans affectionately call themselves Swifties, yet the singer refers to them as friends. Some might question the sincerity of such a gesture from a global superstar, but Swift genuinely treats her fans like cherished companions. Whether it's by sending personalized Christmas presents or making unexpected appearances at weddings, Swift reciprocates the love she receives in countless ways.
How can you apply Taylor's marketing strategies to your own business?
It's challenging for celebrities to seem relatable, and it's even tougher for brands. The wrong approach can come across as impersonal or unmemorable. But achieving relatability doesn't require being a superstar. Every brand has a mission and a story, and it's crucial to stay true to your values and show customers how they can support the causes you care about.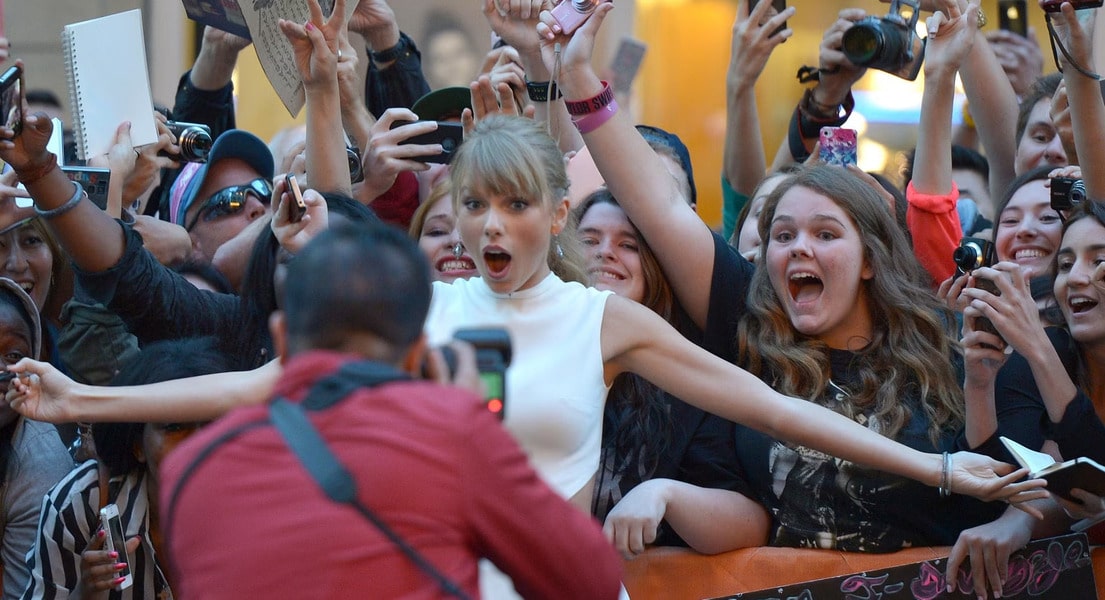 What if someone doesn't appreciate your perspective? The key is to shake it off! Just like Swift, who has faced her share of detractors, your brand won't be everyone's favorite. Attempting to please everyone is futile. Focus instead on those who do appreciate and support your brand, and constantly look for ways to enhance their experience. This is how you ensure their long-term customer loyalty.
Remember when Taylor tantalizingly hinted at a 10-minute version of All Too Well from her 2012 album Red? For years, fans eagerly anticipated this extended rendition, and when Swift finally released it in 2021, it became a monumental hit. Listening to your customers and responding to their needs can have a profound impact. If your audience is clamoring for something within reach, fulfilling that desire can boost their satisfaction and your sales.
So, is there anything to learn from Taylor Swift?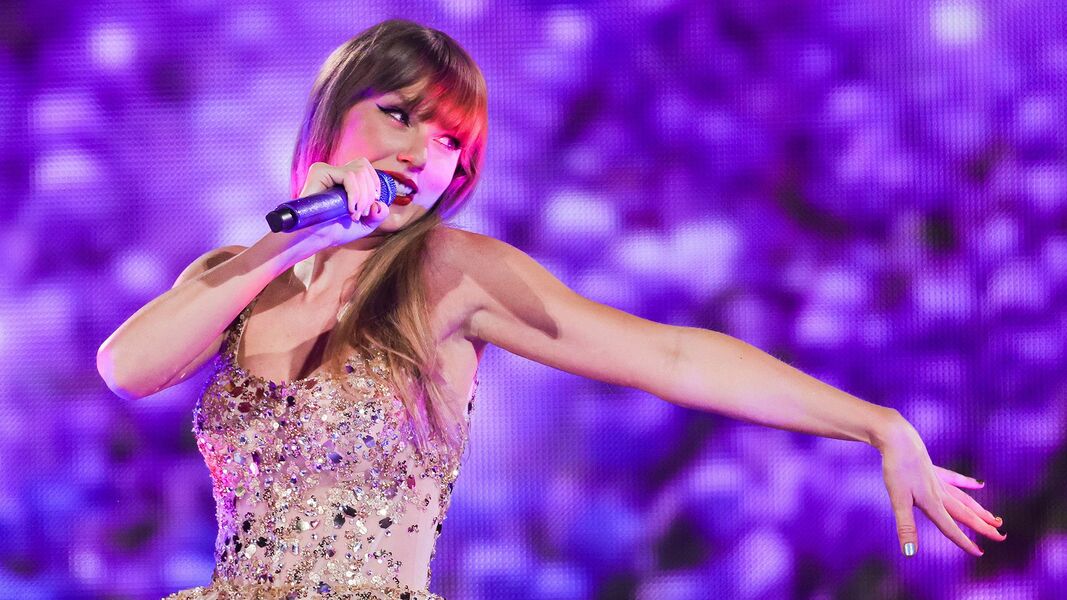 In conclusion, no matter where you stand — whether you're at the outset of your journey like Taylor was in the early 2000s or a global sensation as she is today — your audience is your most valuable asset. Keep them engaged, listen to their needs, and they'll likely remain with you for the long haul.
Taylor Swift's ascent to billionaire status is not merely a tale of musical success, but also one of strategic entrepreneurship and savvy marketing. Her unique approach to business, from reclaiming her masters to creating a successful merchandise line, offers valuable lessons for anyone aiming to achieve success. Just like Taylor, you don't need to conform to the usual pathways to riches — you can forge your own.
So, what about you? Are you ready to carve out your own niche and build a brand that resonates with your audience?
With Sellvia's help, you too can tap into the secrets of success. Start your own online business using our 14-day free trial, import our products to your store and begin growing your ecommerce empire! Could you, perhaps, be the next Taylor Swift of your industry?