How to make good money online is the ever lasting question we like to ask ourselves. Finding an answer to this question can be difficult, however, Sellvia provides you with more than one! Finally, you can start profiting from your passions and doing what you like.
Summer is the time of the year when everyone can just chill, relax and simply enjoy themselves. During this warm time of the year, people need to constantly keep themselves hydrated. And preferably with cold drinks, as well. To make sure all your canned drinks keep their cool temperature for a longer period of time, can cooler sleeves can help incredibly.
However, what's even better than a simple can cooler sleeve is one that has a unique design! A great unique design can turn a regular everyday product into an item everyone wants to own. And that's the difference between regular and branded products.
Branded products all have a great unique design that one way or another resembles the general elements of the brand. And with a brand, people are much more likely to recognize these said products and have a much higher desire to purchase them.
For instance, the owners of the QualityPerfection store sure hit the nail on the head with their business approach. They created unique products that have captured the hearts of the consumers. With their store blowing up in the customers' eye. Over the years of their activities, at the minimum they made about $1,453,727.00. Quite an impressive amount of revenue for selling such simple products.
Want to know something else? If you're wondering how to make good money online, there's no need to go searching any further.
Sellvia offers you Premium Products, a service with the help of which you can sell your own unique products with awesome designs. Whether it's can cooler sleeves, t-shirts, laptop accessories or anything else, we've got you covered!
So, why exactly can cooler sleeves and how can you make good money online?
How to make good money online on can cooler sleeves
You might be surprised but the can cooler sleeve market is worth quite a lot and is projected to grow even more.
According to future market insights, in 2020 the market was worth $10.8 billion! And considering the various eye-catching benefits of can sleeves, the market is projected to show a sharp rise during the forecasted period (2022 – 2032) of 6.3%.
Furthermore, if we take a look at the Google Trends graphics chart, we can see that can cooler sleeves have become quite popular during the warmer months of the year.
From this we can safely conclude that this is going to be one of the most promising trends for the years to come. And with Sellvia's Premium Products, you can sell your own unique products under your own brand and win over the customer's hearts.
Why you can make millions online with can cooler sleeves
It's hard to imagine that you can make a fortune on such a simple product category.
Yet, the owners of the QualityPerfection store managed to accumulate over a million dollars (more than $1,453,727.00) with their unique take on can cooler sleeves.
Let's see what stands out in their storefront and what you can get inspired by, shall we?
Slim Can Cooler Sleeves (12 oz.)
Can Cooler Sleeves (16 oz.)
As you can see, the wide variety of design options available provides consumers with lots of excellent options to customize their canned drinks.
And the best part is that You can also become an owner of a million dollar brand that sells these kinds of products with the help of Premium Products.
So, what are Premium Products?
How to male good money online with Sellvia's Premium Products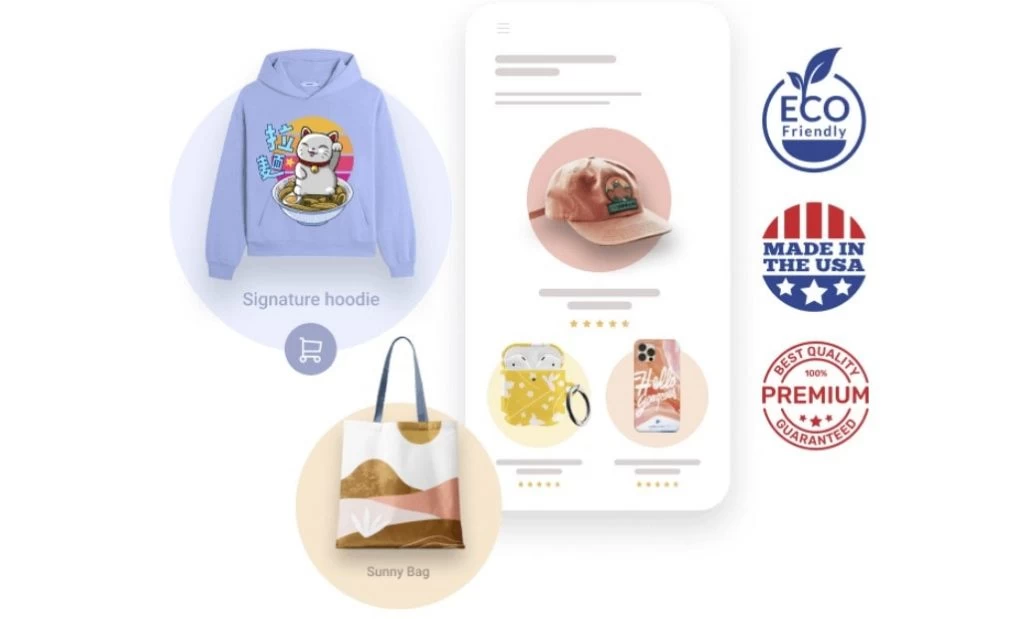 It's actually simple, all you have to do is let our specialists know your interests and preferences. Our team of professionals will handle everything else.
They will find the most promising product ideas that customers are looking for and create items tailored to their needs. Then, you can easily sell these products wherever you want. Thus, while you sell your products, our team will take care of all the hard stuff.
Your unique vision can be the exact thing that will bring something new to the market and allow people to satisfy their needs.
With Sellvia's Premium Products, you can sell unique products that will provide you with an income for the years to come! Here are the samples of can cooler sleeves we can design and produce at your request, for example:
With the help of Premium Products, you will be selling items that are not available anywhere else. This means, you can practically forget about any kind of competition.
Our team will assemble product ideas that consumers want, but don't have yet. And you can be sure that you will sell products of the highest quality. All of them will come with a top quality printed design created with the use of modern printing technology.
All the products will be manufactured, printed, and shipped by us upon your request and under your brand. Your business is in good hands!
Our team of experts will help introduce your brand of products to millions of potential buyers.
You can sell your awesome products anywhere you want, from a marketplace like Amazon, to your own online store, or even through your social media. You choose what direction to take!
So, here's how it works:
You specify your interests and passions ✅
Our team finds what exactly people look for but nobody's selling yet, according to your specific needs ✅
Our designers create fantastic prints for you and your customers to enjoy ✅
You get orders and delegate all the technicalities to us ✅
Generally, it can take quite some time, and even some significant financial investments to create such a business. However, with Sellvia's Premium Products, you have a unique opportunity to start with all the difficult parts delegated to our team of experts.
Make your vision a reality with Sellvia's Premium Products! Don't miss out on the rising trend of the can cooler sleeve market! It's looking like a great niche for the years to come. And the best part is that you can show your personal touch on this product category and win over the customer's hearts!