Starting an ecommerce business can be an exciting and profitable side hustle. With the right tools and support, you can grow your business with minimal effort and experience. In this article, we'll discuss how to start an ecommerce business easily with Sellvia, a turnkey ecommerce business provider, and how to scale your business using a variety of strategies, including ChatGPT, an AI tool that can help you put your business growth on autopilot.
Get selling tips and ecommerce inspiration right in your inbox!
Sign up today to not miss a single post:
Start your ecommerce business with Sellvia
If you're new to ecommerce, you might be wondering how to get started without investing too much time, effort, or money. Sellvia is committed to providing people worldwide with ready-to-go businesses, allowing them to enter the ecommerce market easily.
If you're looking to start an ecommerce business easily, Sellvia Pro is the perfect solution.
With Sellvia's Custom Store, you can launch a ready-to-go online store tailored to your needs, regardless of your location. Sellvia's team of experts will handle every aspect of building your store, allowing you to focus on scaling your business.
When you choose Sellvia Pro, you'll receive a fully-functional online store with an attractive design, optimized product listings, and seamless shopping experience for your customers. Their experts will also take care of domain registration, website hosting, and SSL certification, ensuring a secure and professional online presence.
In essence, Sellvia Pro provides you with a turnkey ecommerce solution that eliminates the need for technical skills and extensive startup investments.
All that remains is for you to focus on growing and scaling your business, using the strategies and services outlined in this article. With Sellvia's support, starting and scaling an ecommerce business has never been easier.
How to scale an ecommerce business: a step-by-step guide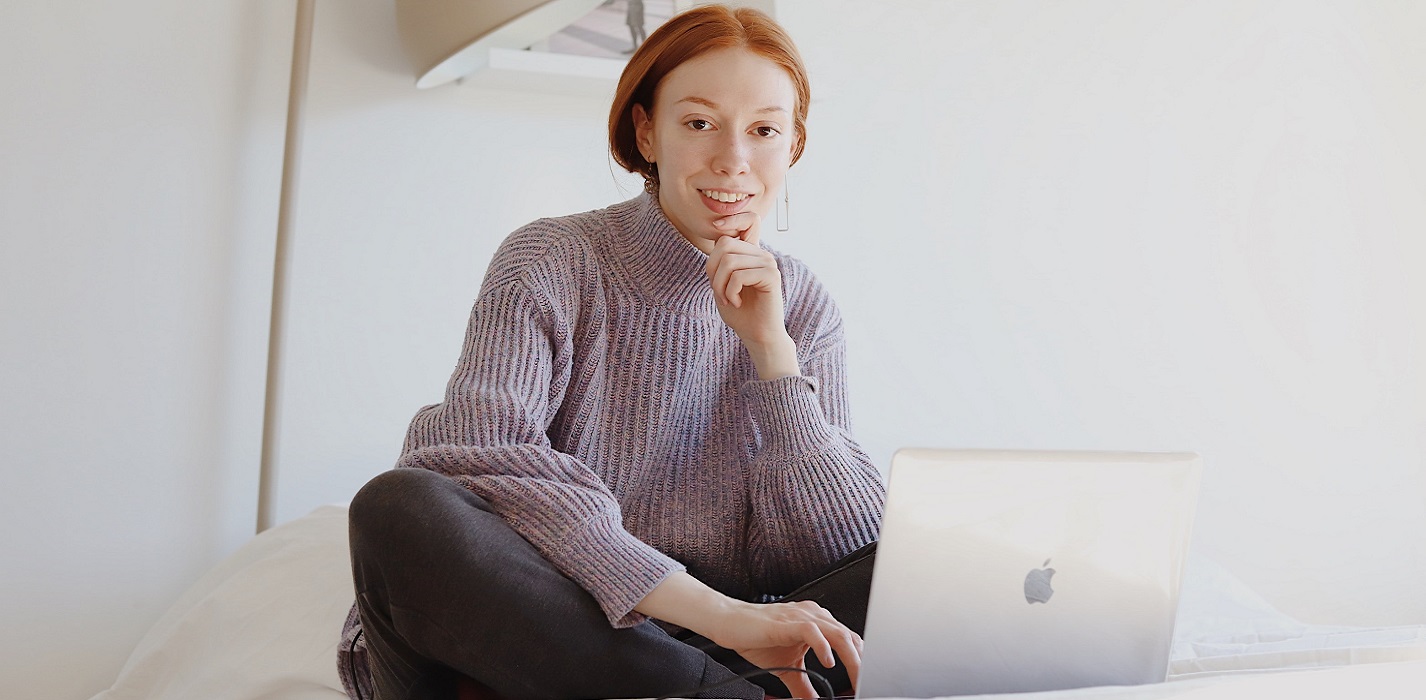 Now that you've started your ecommerce business with Sellvia, it's time to scale it up. Here are some essential steps to grow your business effectively:
Start ad campaigns: Invest in advertising to increase your brand's visibility and drive traffic to your online store.

Sellvia's marketing package

includes a comprehensive advertising solution that targets multiple platforms.
Implement SEO: Optimize your website for search engines to improve organic traffic.

Sellvia's SEO packages

provide a range of services to help you climb the search engine rankings.
Use SMM: Leverage social media platforms to engage with your audience and promote your products.

Sellvia's social media package

can help you create a strong presence on popular platforms.
Set up email marketing campaigns: Build relationships with your customers and keep them informed about promotions, new products, and more.

Sellvia's email marketing service

offers a range of email templates and strategies to help you succeed.
Spread the word about your brand: Use

Sellvia's brand awareness service

to increase your online presence and attract more customers.
Use Top Platforms Like Amazon and Etsy: Take advantage of established marketplaces to reach new audiences. Sellvia makes it easy to sell on

Amazon

and

Etsy

with their ready-to-go businesses.
Use AI Tools Like ChatGPT: Harness the power of artificial intelligence to automate your business and put growth on autopilot. ChatGPT, a powerful AI tool , can help you manage customer interactions, automate repetitive tasks, and optimize your marketing efforts.
Using Sellvia services to scale your business
Sellvia offers an extensive range of services designed to help you scale your ecommerce business quickly and efficiently. By leveraging these services, you can save time, reduce effort, and achieve better results. Let's explore these services in more detail:
Sellvia's Etsy Store Setup service provides everything you need to launch a professional and successful Etsy store. Their experts will design your store, optimize product listings, and ensure a seamless shopping experience for your customers. With this service, you can focus on growing your business while Sellvia takes care of the technical aspects of your Etsy store.
Search engine optimization (SEO) is crucial for increasing organic traffic to your online store. Sellvia's SEO Packages are tailored to your specific needs and goals, offering a range of services such as keyword research, on-page optimization, and content creation. Their SEO experts will implement proven strategies to boost your search engine rankings, driving more traffic and potential customers to your site.
A strong social media presence is essential for engaging with your target audience and promoting your products. Sellvia's Social Media Packages provide comprehensive solutions for managing and growing your social media accounts. They'll create and curate engaging content, schedule posts, respond to comments and messages, and monitor analytics to measure success. With Sellvia's social media services, you can build a loyal following and increase brand awareness.
Increasing your brand's visibility and reputation is key to attracting more customers. Sellvia's Brand Awareness Services offer a combination of strategies, such as influencer marketing, press releases, and guest blogging, to establish your brand's authority and credibility. By working with Sellvia, you'll gain valuable exposure, leading to more traffic, sales, and customer loyalty.
Successful marketing campaigns often require a mix of promotional tools and resources. Sellvia's Promo Tools Bundle equips you with everything you need to create impactful and effective marketing campaigns. You'll gain access to ad templates, promotional banners, and other resources, allowing you to launch targeted campaigns across multiple channels.
Email marketing is an essential tool for building lasting relationships with your customers. Sellvia's Email Marketing Services provide targeted, personalized email campaigns that keep your customers informed about promotions, new products, and more. With a range of email templates and strategies, Sellvia helps you maintain customer engagement and drive repeat sales.
For maximum exposure and results, it's vital to advertise your business across multiple platforms. Sellvia's Marketing Packages provide comprehensive advertising solutions that target platforms such as Google Ads, Facebook, and Instagram. Their experts will create and manage your ad campaigns, track performance, and optimize your ads for the best possible results.
By utilizing Sellvia's services, you can scale your ecommerce business effectively and efficiently. Their experts will handle the various aspects of growth, allowing you to focus on what's important: building a successful and profitable online business.
Do you believe that you're meant for something more special? Sure, you are! This is the reason why we recommend you bring something unique to the market. How to do that? We are here to help you with that!
Selling unique products on Amazon with Sellvia
With Sellvia's Premium Products, you can easily start selling unique products on Amazon. These products are designed specifically for your business, based on current market trends and demand. This allows you to offer something special that customers are actively looking for, giving you a competitive edge in the market.
Zero effort & experience required
Don't worry if you're not a design expert or have little experience in ecommerce. Sellvia's team will design unique products for you, based on current market demands, helping you stand out in the competitive ecommerce landscape.
You don't need to worry about manufacturing your unique products. Sellvia will handle everything from A to Z, allowing you to focus on growing your business. They'll produce as many items as needed, ensuring you never run out of stock.
Crowds of eager buyers await you
Sellvia makes it easy to reach your target audience by giving you an account on Amazon, where they will upload your products. This allows you to benefit from the platform's massive customer base and start making sales quickly.
Sellvia handles all aspects of manufacturing, production, and fulfillment, so you can focus on growing your business, even providing an Amazon account and upload your products, ensuring you can reach a large audience and make sales quickly.
Final thoughts on how to scale an ecommerce business
Scaling an ecommerce business doesn't have to be daunting or time-consuming. With the right tools, services, and support from companies like Sellvia, you can grow your online store and achieve success with minimal effort. By following the steps outlined in this guide and taking advantage of the resources provided by Sellvia, you can put your ecommerce business growth on autopilot and enjoy the profits from your side hustle.
Ready to take your ecommerce business to the next level? Book a call with one of Sellvia's business advisors, who are eager to help you get started with a turnkey Amazon business featuring unique products designed and manufactured exclusively for you.