Etsy is a magical place – an online marketplace bustling with creative energy and entrepreneurial spirit. Do you want to find out how to sell on Etsy successfully? Are you someone who's been considering dipping your toes in the world of ecommerce but don't know where to start? Then let me assure you, you're in the right place.
If you're a novice to the ecommerce scene, Etsy might be just the platform to kickstart your online journey.
With over 4.3 million active sellers and nearly 82 million active buyers as of 2021, it's a vast, thriving marketplace waiting for you to join.
So, let's take a deep dive into what Etsy is, how to sell on it successfully, and why partnering with Sellvia is a smart choice to simplify your journey.
Unpacking the Etsy Marketplace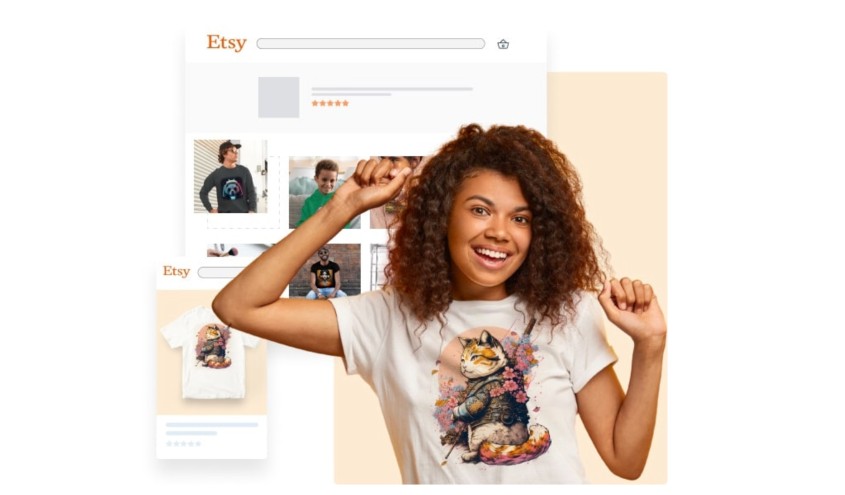 Imagine a bustling digital bazaar brimming with creativity, individuality, and entrepreneurship – that's Etsy for you.
Launched in 2005, Etsy quickly rose to prominence as a leading online marketplace for handcrafted goods, vintage items, and craft supplies. From its humble beginnings, it has grown into a platform with a strong, diverse, and passionate community of buyers and sellers.
It's a marketplace for unique goods, supporting independent creators and small businesses. From stunning jewelry and unique canvas art to motivational posters and vintage clothing, you can find just about anything on Etsy.
Purchases on Etsy generated nearly $4 billion in income for small businesses. That means that every purchase you make helps someone earn an income while pursuing their passion.
As of 2021, Etsy boasts over 4.3 million active sellers and nearly 82 million active buyers. The staggering numbers signify the tremendous opportunity Etsy offers to anyone aspiring to set up a successful online store.
Most Popular Product Categories on Etsy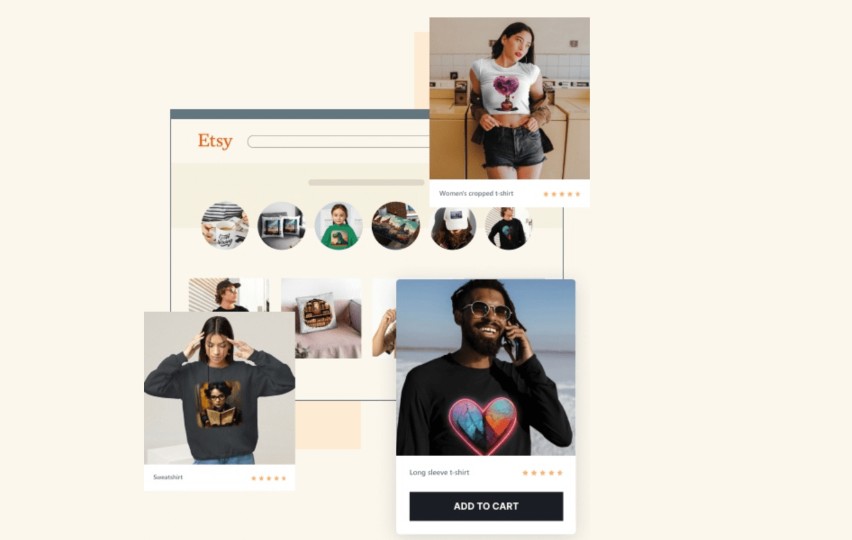 What makes Etsy a unique platform is the sheer diversity of items you can find. There's something for everyone – a plethora of unique, custom, and handcrafted items await. But what exactly are people buying the most on Etsy?
Let's look at some of the most popular product categories on Etsy.
From art supplies to DIY craft kits, this category is a goldmine for craft enthusiasts and DIYers.
Be it custom-made furniture, handmade candles, or unique home decor, Etsy is the go-to place for items that add a personal touch to living spaces.
Etsy is a treasure trove of unique and custom jewelry. From handcrafted earrings to personalized necklaces, the jewelry category is a big hit among buyers.
This category includes an array of items, including canvas art, posters, and vintage collectibles. Buyers looking for unique art pieces or rare collectibles often turn to Etsy.
These categories represent some of the highest-selling niches on Etsy.
Yet, the success of your store depends on your passion for the products you sell and your understanding of your target customers.
Whether you plan to sell canvas art, motivational art, or any other items, remember to align your passion with market demands.
Tips for Success: Your Etsy Starter Pack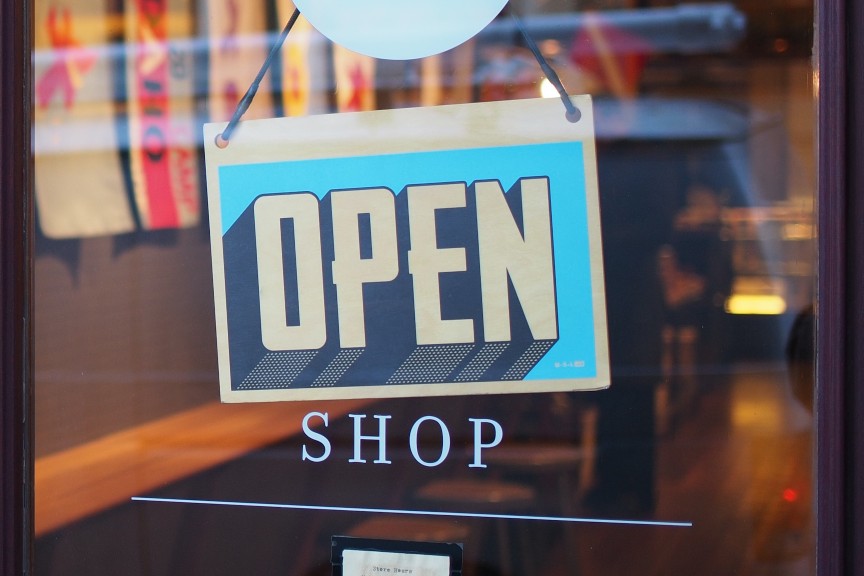 Tip #1: Define Your Niche
Your niche is the specific category your products fall into, whether that's custom jewelry, vintage clothing, or handmade crafts. Having a defined niche gives you direction and makes it easier to target your customers. Your niche should reflect both your passion and areas of expertise.
Tip #2: Conduct Thorough Market Research
Understand your market's demand, competition, and pricing. Explore other Etsy shops in your niche to gauge their success and strategy. Learn what works and what doesn't.
Tip #3: Choose a Memorable Shop Name
Your shop's name is your brand's identifier. It should resonate with your brand personality and be memorable for your customers. Consider names that are easy to pronounce, spell, and remember.
Tip #4: Invest in Quality Product Photography
Since online shoppers can't physically interact with products, your images need to effectively communicate the quality and details of your items. High-quality, well-lit, and creative photos can significantly enhance your sales.
Tip #5: Write SEO-Optimized Product Descriptions
Search engine optimization is essential for visibility. Incorporate relevant keywords in your product titles, descriptions, and tags to help potential customers find your products. Remember to write naturally and for your customers first, not just search engines.
Tip #6: Price Your Products Right
Striking a balance between covering your costs and offering competitive pricing is crucial. Consider your material costs, labor, overheads, shipping, and desired profit margin when pricing your products.
Tip #7: Leverage Etsy's Seller Tools
Etsy provides a suite of tools for sellers, including a seller handbook, community forums, and statistics. These resources can help you understand how to make the most of the platform and connect with other sellers for advice and inspiration.
Tip #8: Prioritize Excellent Customer Service
Excellent customer service can turn one-time buyers into repeat customers. Be responsive, polite, and helpful in your communication. Remember, a satisfied customer is a returning customer.
Tip #9: Harness the Power of Social Media
Use social media platforms to drive traffic to your Etsy shop. Sharing your products on platforms like Instagram, Pinterest, and Facebook can help you reach a wider audience and attract more potential buyers.
Tip #10: Encourage Reviews
Positive reviews build credibility for your shop and influence potential buyers. Encourage your satisfied customers to leave reviews. You could send a friendly message post-purchase to request a review.
Tip #11: Have a Clear Return and Shipping Policy
A comprehensive return and shipping policy can prevent confusion and disputes. Make sure to clearly state your policies to make the purchasing process transparent for your customers.
Tip #12: Keep Your Inventory Updated
A shop that's frequently updated with new products tends to draw repeat visitors. Keeping your inventory fresh and interesting can encourage buyers to keep coming back.
Tip #13: Understand Your Shop's Analytics
Etsy provides shop analytics that can help you understand your customers better. This data can be instrumental in refining your strategy and boosting your shop's performance.
Building a successful Etsy shop takes time, effort, and patience. Don't expect immediate results; be ready to experiment, learn, and grow. Success on Etsy doesn't happen overnight, but with determination and perseverance, you can build a profitable online business.
Tip #15: Partner with a Service like Sellvia
Sellvia simplifies your ecommerce journey by providing you with an array of resources such as creating custom online stores and offering a curated selection of premium products.
This can take a lot of load off your shoulders, letting you focus on other crucial aspects of your business.
By partnering with Sellvia, you're taking a giant leap forward in setting up a successful Etsy store. This company has a profound understanding of ecommerce and offers tailored solutions for people just like you. Want to venture into selling canvas art or motivational art? Sellvia has a curated selection of premium products to help you start with a bang!
Now that you've got the tips to build your Etsy empire, let's talk about how Sellvia can make your ecommerce journey seamless.
Unleashing the Power of Sellvia for Your Etsy Success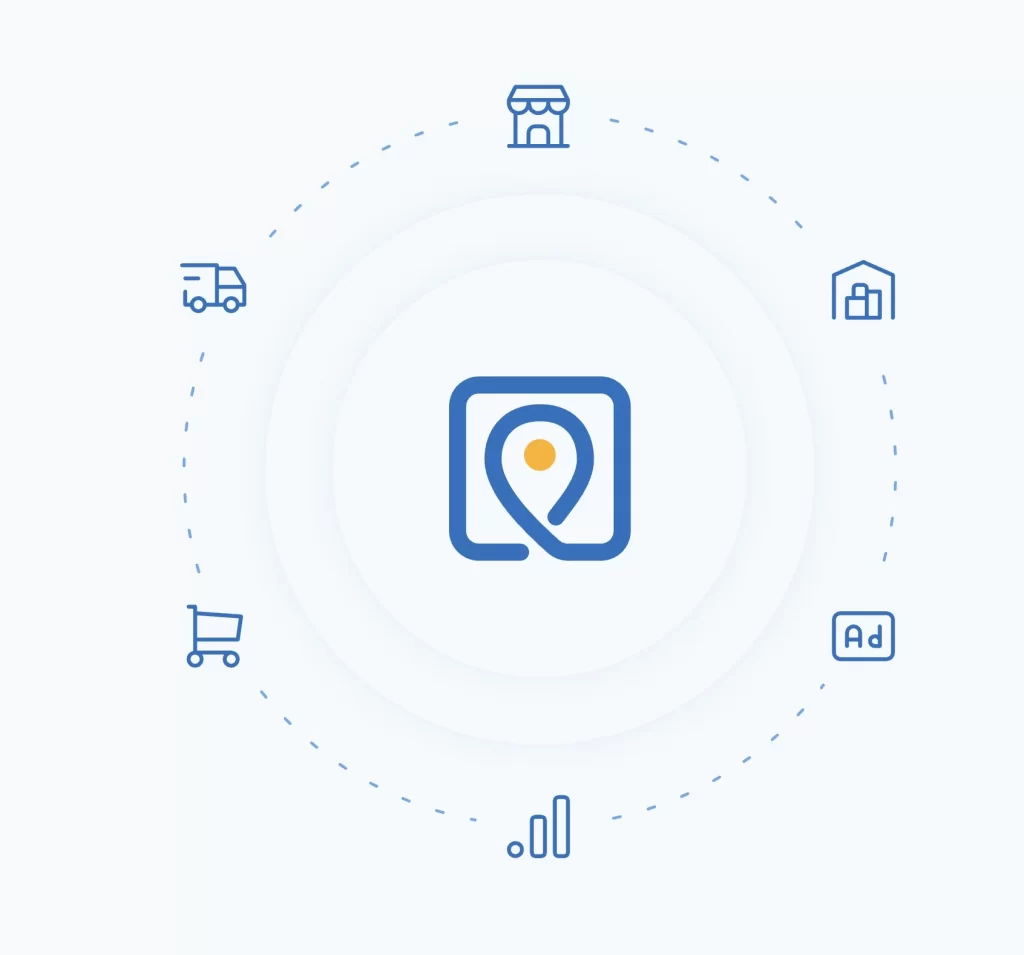 Starting an ecommerce business requires considerable time and effort. You have to manage multiple things – inventory, shipping, customer service, and marketing – all while maintaining your full-time job.
But, here's the good news: Sellvia can handle the majority of these tasks for you.
Sellvia is an all-in-one ecommerce solution designed to make your online business journey as smooth and straightforward as possible. By partnering with Sellvia, you're not just getting a service provider; you're gaining a trusted companion committed to helping you achieve your ecommerce goals.
Custom Online Store Creation
Your online store is your brand's digital home.
It's where customers come to browse your products, learn about your brand, and hopefully, make purchases. Sellvia takes the stress out of setting up your online store.
We offer custom online store creation, ensuring that your digital storefront aligns with your brand image and appeals to your target audience.
Having access to desirable products is crucial for any ecommerce business. Sellvia provides its partners with access to a vast array of premium products, spanning various popular categories and niches.
Whether you're looking to sell canvas art, motivational art, or any other product, Sellvia has you covered.
Getting started on Etsy can be a challenge, especially if you're not familiar with the platform. Sellvia offers a comprehensive service.
We will help you create and optimize your Etsy store, ensuring your products reach the right audience. We will take care of the complexities, leaving you free to focus on building your brand and growing your business.
In essence, Sellvia takes the heavy lifting off your shoulders, enabling you to focus on what truly matters – your passion for your products and your relationship with your customers. With Sellvia, starting and scaling your Etsy business is no longer a distant dream but an achievable reality.
Time to Embark on Your Etsy Adventure!
Starting an online business may seem like a daunting endeavor, but with platforms like Etsy, it's never been easier or more accessible. As we've explored throughout this guide, Etsy provides an incredible platform for you to showcase your passion, creativity, and entrepreneurial spirit. From defining your niche and creating a standout store, to choosing your pricing and understanding your customers, your Etsy success story is within your grasp.
And remember, you don't have to go it alone. By partnering with Sellvia, you'll have access to a wealth of resources, services, and support that can significantly simplify your journey and put your business on the fast track to success. From custom online stores to premium products and account creation, Sellvia is ready to guide you every step of the way.
Now is the perfect time to harness your passion, embrace your entrepreneurial spirit, and turn your dream of starting an online business into a reality. With a world of potential buyers just a click away, your path to Etsy success starts now. Book a call with our business advisors and they will let you in on what you need to know to succeed in the ecommerce space! So, why wait? Get out there and start your Etsy journey today!