Starting an online business can seem like a daunting task, especially when you're working with a tight budget. But don't worry, we've got your back! In this comprehensive guide, we'll discuss how to start an Amazon FBA business with little money, even if you're new to ecommerce. We'll also touch on Sellvia's Turnkey Amazon Business, a convenient solution that streamlines the process. So grab a cup of coffee, and let's get started!
Get selling tips and ecommerce inspiration right in your inbox!
Sign up today to not miss a single post:
Understanding Amazon FBA: The Basics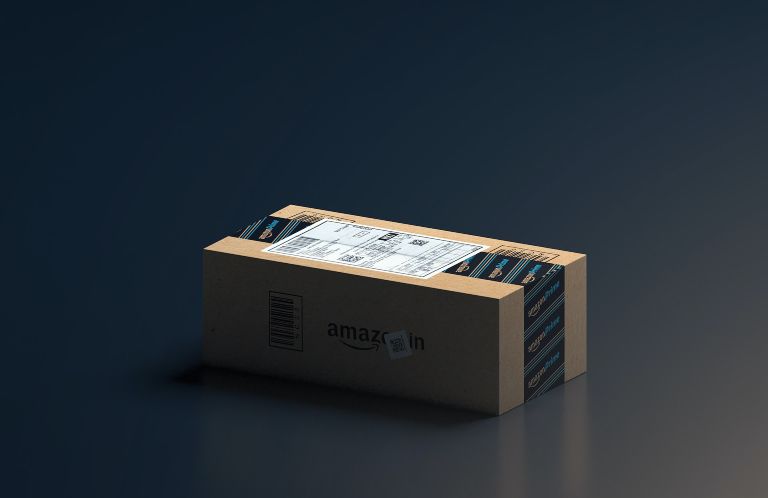 Before we dive into the details, let's clarify what Amazon FBA (Fulfillment by Amazon) actually is. In a nutshell, Amazon FBA allows you to store your products in Amazon's fulfillment centers. Once a customer places an order, Amazon picks, packs, ships the item, and handles customer service on your behalf. This way, you can focus on growing your business without the hassle of logistics.
Step 1: Pick Your Niche
The first step in starting your Amazon FBA business is to choose a profitable niche. This means selecting products that are in demand and have low competition. Here are some tips to help you find the perfect niche:
Selling products related to your interests makes it easier to stay motivated and knowledgeable about your products.
Use tools like Google Trends and Amazon Best Sellers to spot popular items or emerging trends.
Check the number of reviews and sellers for products in your niche. Lower competition increases your chances of success.
Step 2: Source Your Products
After choosing a niche, it's time to find products to sell. There are several ways to source items for your Amazon FBA business, even on a budget:
Partner with a supplier who will ship products directly to your customers. This option requires no upfront inventory costs but may result in longer shipping times.
However, by partnering up with Sellvia, not only do you get a reliable supplier with high-quality products, but also invaluable features such as fast shipping times and much more.
Buy products in bulk from a wholesaler at a discounted price. This requires more initial investment but offers better profit margins.
Create your own brand by purchasing generic products and adding your logo. This option allows for higher profit margins and more control over product quality.
To find suppliers, use platforms like Alibaba, AliExpress, or Global Sources.
Step 3: Create Your Amazon Seller Account
To start selling on Amazon, you'll need to create a seller account. You can choose between two plans:
No monthly fee, but you pay $0.99 per item sold. Suitable for sellers who sell less than 40 items per month.
$39.99 per month with no per-item fee. Ideal for sellers who sell more than 40 items per month.
When signing up, provide your personal or business information, tax identification number, and bank account details.
Keep in mind that with Sellvia, all the tedious tasks such as even setting up your Amazon seller's account, will be taken care of for you.
Step 4: List Your Products and Optimize Listings
Once your account is set up, it's time to list your products. Create product listings that are informative, engaging, and optimized for search. Here are some tips for creating high-quality listings:
Clear, professional-looking images are essential for attracting customers.
Write compelling product titles
Include relevant keywords, brand name, and product features in your title.
Craft detailed product descriptions
Highlight the benefits and unique selling points of your products.
Optimize your listings with keywords
Incorporate relevant keywords in your titles, descriptions, and bullet points to improve search visibility.
To find the best keywords for your products, use tools like MerchantWords, Helium 10, or Jungle Scout.
Step 5: Set Your Pricing Strategy
Your pricing strategy plays a crucial role in the success of your Amazon FBA business. To stay competitive, consider the following factors:
Calculate your total costs, including product sourcing, shipping, Amazon fees, and taxes.
Research similar products on Amazon to understand the pricing landscape in your niche.
Set a price that allows you to make a reasonable profit while remaining competitive.
Step 6: Manage Inventory and Shipments
As an Amazon FBA seller, it's essential to manage your inventory effectively to avoid running out of stock or incurring storage fees. Use Amazon's Inventory Performance Index (IPI) to monitor your inventory levels and make informed decisions.
When it's time to ship your products to Amazon's fulfillment centers, follow the FBA shipping requirements to ensure a smooth process.
Step 7: Promote Your Products
To increase sales, you'll need to promote your products and drive traffic to your listings. Here are some marketing strategies to consider:
Amazon Sponsored Products
Use Amazon's pay-per-click (PPC) advertising platform to promote your products in search results.
Offer discounts and coupons to encourage customers to buy your products.
Leverage platforms like Facebook, Instagram, and Pinterest to showcase your products and drive traffic to your Amazon listings.
Build an email list and send newsletters to keep your customers informed about new products, promotions, and other updates.
Remember to track your marketing efforts and adjust your strategies based on performance data.
Step 8: Provide Excellent Customer Service
Providing top-notch customer service is crucial for building trust and earning positive reviews. Although Amazon handles most customer service tasks for FBA sellers, you should still monitor your seller account and address any customer inquiries or issues promptly. Respond to customer messages within 24 hours and actively seek feedback to improve your products and services.
How to Start an Amazon FBA Business with Little Money: Sellvia's Turnkey Amazon Business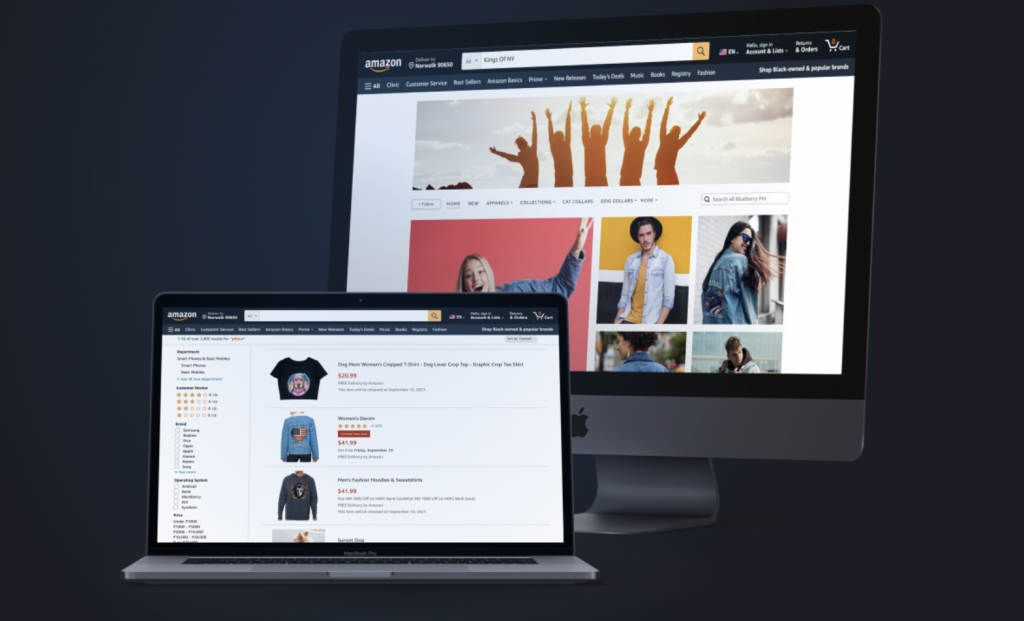 If you're looking for a hassle-free way to start your Amazon FBA business with little money, Sellvia's Turnkey Amazon Business is the perfect solution.
This all-in-one service streamlines the process, allowing you to focus on growing your business while Sellvia takes care of the heavy lifting. Here's an in-depth look at what Sellvia's Turnkey Amazon Business offers:
Comprehensive Product Research
Choosing the right products to sell is crucial to your success. Sellvia's team of experts conducts in-depth product research to identify high-demand, low-competition items with promising profit margins. They consider factors such as market trends, customer demand, and competition to ensure you have the best possible product selection for your Amazon FBA business.
Product Sourcing and Manufacturing
With Sellvia's Turnkey Amazon Business, you don't need to worry about finding suppliers or negotiating prices. Sellvia takes care of product sourcing and manufacturing, ensuring you receive high-quality products at competitive prices. They work with reliable manufacturers and perform strict quality control checks to ensure your products meet customer expectations.
Sellvia helps you create a strong brand identity by providing professional branding and packaging services. They design custom logos, product labels, and packaging materials that reflect your brand's unique personality and values. This not only helps you stand out from the competition but also enhances customer trust and loyalty.
One of the main benefits of Sellvia's Turnkey Amazon Business is seamless Amazon FBA integration. Sellvia handles the entire FBA process on your behalf, from producing sufficient stock of your products to sending them to Amazon's fulfillment centers. Amazon then takes care of packing, shipping, returns, and customer service, allowing you to focus on growing your business.
Marketing and Sales Support
Sellvia understands the importance of effective marketing in driving sales and growing your Amazon FBA business. They provide a range of marketing support services, including keyword research, listing optimization, and advertising strategies. They also offer ongoing sales support to help you identify opportunities for growth and improve your business performance.
When you choose Sellvia's Turnkey Amazon Business, you receive a dedicated account manager who will guide you through every step of the process. Your account manager will provide personalized support and advice, ensuring you have the resources and knowledge needed to succeed in your Amazon FBA business.
Why Choose Sellvia's Turnkey Amazon Business?
Starting an Amazon FBA business can be time-consuming and challenging, particularly when you have limited funds and experience. Sellvia's Turnkey Amazon Business simplifies the process by providing an all-in-one solution that covers everything from product research to marketing support. By choosing this service, you can enjoy the following benefits:
With Sellvia handling the time-consuming tasks, you can focus on the strategic aspects of your business, such as marketing and customer relationship management.
Sellvia's Turnkey Amazon Business requires a smaller initial investment compared to starting an FBA business from scratch, reducing your financial risk.
You'll have access to experienced professionals who can offer valuable advice and support to help you navigate the challenges of running an Amazon FBA business.
Sellvia takes care of all aspects of your Amazon FBA business, from product sourcing to shipping, ensuring a smooth and efficient operation.
As your business grows, you can easily expand your product range and reach new markets with the support of Sellvia's team.
Final Thoughts
Starting an Amazon FBA business with little money may seem challenging, but it's entirely possible with the right approach and resources.
By following the steps outlined in this guide, you'll be well on your way to launching a successful Amazon FBA business on a budget.
So, to answer the question how to start an Amazon FBA business with little money. If you prefer a more hands-off approach or need additional support, consider Sellvia's Turnkey Amazon Business as a convenient and cost-effective solution. Book a call with our business advisors to find out how to start your ecommerce journey today. With our help, you'll have everything you need to grow a thriving ecommerce business on the Amazon platform.