"How to start an ecommerce store" is a good question on its own – a question that can be quite puzzling to a newcomer. But how do you make it a success, on top of that? How do you make your first sales – and make sure customers are coming back for more? That's what we're discussing here today with a very special guest!
Hi, please introduce yourself!
Hi, my name is Bilal Basir, I'm 43. I'm from London, UK and primarily, I am a real estate agent by profession – I've got an MBA in marketing.
Owning such a demanding business, why did you become interested in how to start an ecommerce store?
During the lockdown of 2020, my core business in the real estate industry shut down completely. I've always liked ecommerce and by chance, I came across dropshipping, and tried it as an alternative – but initially, it didn't work out.
Why?
With deliveries coming in from China and the majority of customers being in the US, I used to have a 28-30 days shipping time. This is not what online buyers expect these days.
Plus, I had a sort of a discount store where I was selling everything at once – and when you're selling random products not connected to each other, it's a bit heavy on marketing. It resulted in a high advertising cost.
And that's why you kept looking for a more efficient way to start an ecommerce store, right?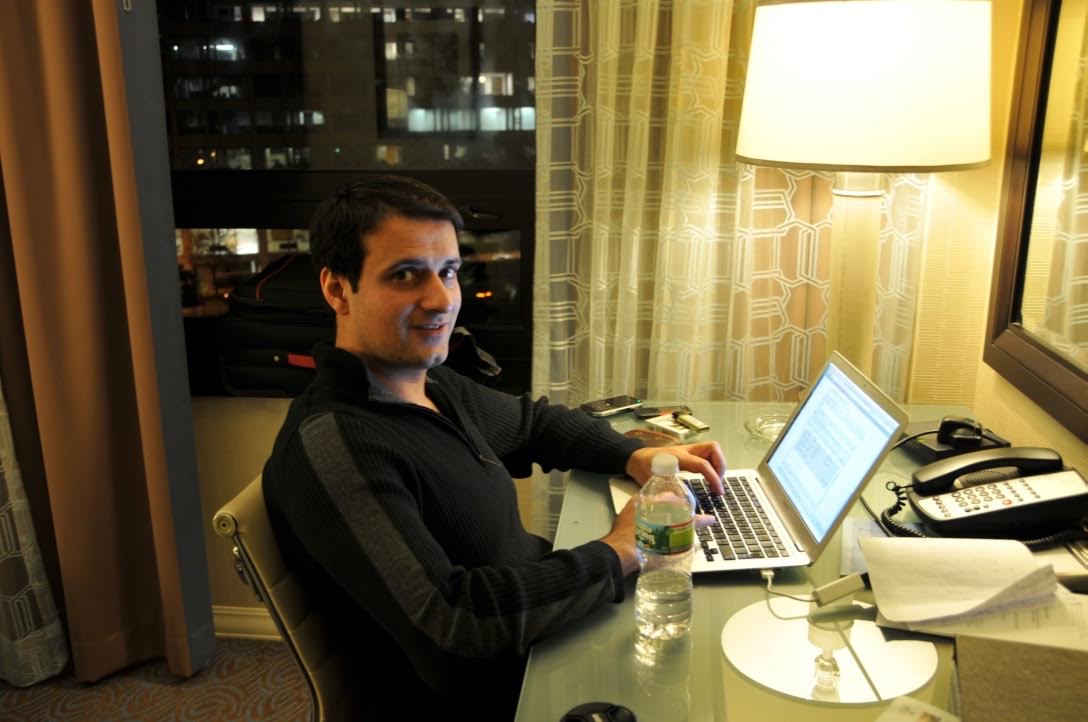 Exactly. Back in February 2022, I discovered Sellvia. At first glance, I knew this was the venture for me, with its warehouse in California and delivery in the US within 1-3 days. I got super excited: that was a game-changer. It's not that I was competing with giants like Amazon and all those who are giving 1-2 days delivery, but I thought with Sellvia, I had a very good chance to compete with all the major players in terms of pricing and delivery time.
What happened next?
Initially, I took the Sellvia offer of a free store with a 14-day no fee period. In just 2 days, I ended up buying an Established store, with full access to its performance data and advertisements up and running. A marketing specialist was appointed for me, and that was the start of this amazing adventure. Now with Sellvia, the business is giving me the numbers that are very encouraging!
Let's talk numbers, then!
I've been running the store for 2 months. I got the first sale for £58 on the first day of placing adverts. Of course, I got super excited because the sale came so fast, and I knew this was going to turn into something huge, this was going to be something special.
Following the guidance received from the Sellvia marketing specialist appointed for my business, I achieved sales of $2,179 per week in the second month of the store operation.
It's not much if you think of it – if you take an established store which is already up and running, this is easily achievable. These numbers, I think, can be extended a bit because in May, I already am making $2,600 in the first week.
I do plan on hitting $10K this month.
From there, I will set up new goals for the next month.
Fantastic! What is it that you're selling?
My product niche is Car Accessories. I love anything associated with cars, so it's a natural passion.
Plus, I've chosen this because when a customer chooses a product related to cars, they don't usually have a brand loyalty or something. So, you can create your own brand very easily within this category and you can take it onwards.
And because you have to do ads retargeting and upselling, it makes sense to specialize in one category. When a customer buys your product, he can then buy more from the same category. So, I have a lot of loyal customers who buy once and then they keep returning back. I have them stored in our email list, and I'm sending them regular emails for different offerings, and it works out really well.
Speaking of which, how are you promoting the store?
Learning about marketing is quite interesting: whenever I get the chance, I look up some videos. As there is stock in the US with 1-3 days delivery, it really depends on me to just make it successful. Every week, every month, I'm just increasing my marketing budget and reaching new heights. We've been discussing the promo strategies with your marketing specialists because marketing is also an important part of this whole business.
With the earlier business I had, I could never have achieved these numbers right on the second month, you know. This could only be possible because I had so much support from Sellvia, guiding me on how to do the marketing, how to promote the store on social media, and how to work with Facebook ads. That's quite complex and that's where Sellvia helped me. We have pdf documents and marketing specialists talking to us, guiding us on how to set up the ads, how to launch the campaigns, how to run them, and with all that help it became quite easy, actually.
I also ordered the email marketing service from Sellvia (there are quite a few different solutions I've taken from the team), and I really like it! I've got email campaigns built and they're going out to customers every 3-4 days.
And then there is Purchase Upsell that works fine as well. It's nice because it increases the average order value above $50 which makes sense. The higher the average value order is, the better it is. My aim is to bring marketing cost down and take average order value up, so upselling really helps with that.
Overall, what's your impression on starting an ecommerce store with Sellvia? How has it impacted your life?
This Sellvia store is my second attempt at dropshipping, and it has gotten most of my attention. I work from home now and do this full time – a $2,600/week business (in just the second month) definitely deserves full-time attention! Gone are the days when you would hit breakeven in business in the third year. With Sellvia, you can hit breakeven in the first month and achieve profitability in the second month. It's crazy that the numbers start coming in really from the get-go. That's what's exciting and I can't wait to see what the third month has to offer me.
What an inspirational experience! It seems that Bilal has uncovered the secret of how to start an ecommerce store and succeed from the very beginning – and we're thrilled! The best part here, of course, is that everyone can follow in his footsteps: all you have to do is have a free chat with our business advisor and see what your prospects are. Sounds like an opportunity too good to miss, doesn't it?