You know who really hates cleanup chores? YOUR MOM! So why not help her out? That's exactly what Adam Fazackerly thought when he saw his wife Amy tired from having to sort out all the mess their kids left after playing. This gave the couple a simple, yet genius ecommerce Lay-n-Go business idea that would go on to make them a fortune.
Now they make millions while making mothers all over the world happy and you, dear future entrepreneur, can learn from their precious experience to build your own successful brand. Let's dive in!
The idea behind Lay-n-Go
Fast forward to today, the couple operates their own successful brand "Lay-n-Go" that sells solutions for messy rooms.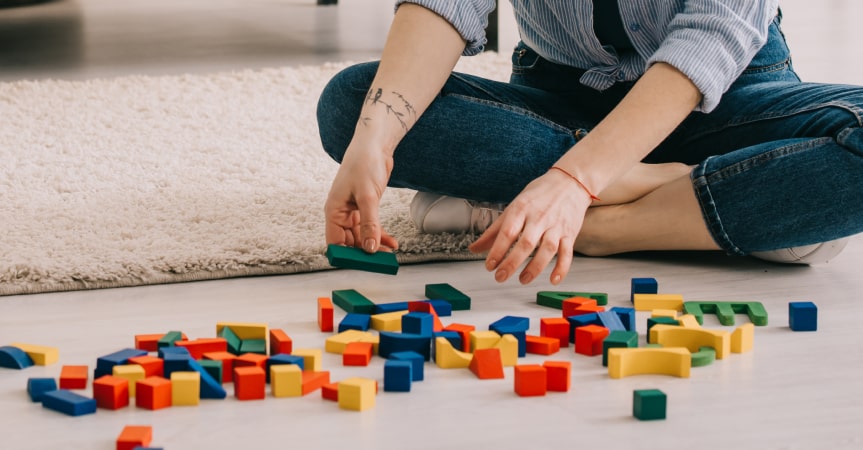 Amy and Adam Fazackerley were busy parents of three young boys who loved to play with legos. Since Adam was always at work, Amy had to keep the house tidy all on her own. The small lego bricks were everywhere, and it took forever to gather them up and store them away.
The couple searched for a solution that would make their lives easier, but nothing met their needs. Amy and Adam wanted something that would allow their kids to play for hours and then clean up in seconds, something that was durable, washable, and portable. They decided to create their own solution, and that's how Lay-n-Go was born.
Products that solved a common problem
The couple spent a year designing their first product: a 60-inch play mat that could be cinched up into a storage bag with a drawstring. They called it the Lay-n-Go LARGE, and it was an instant hit with their family and friends. Amy realized that their product could help other parents and kids, so they decided to launch their own Lay-n-Go business in 2011.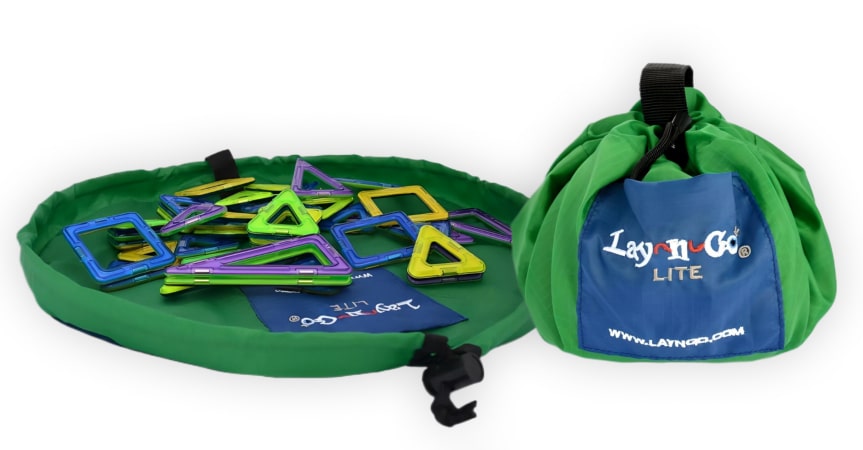 They soon expanded their product line to include smaller versions of the play mat, such as the Lay-n-Go LITE (18 inches) and the Lay-n-Go COSMO (20 inches), which were designed for cosmetics and toiletries. They also developed other products for different needs and markets, such as the TRAVELER for tech accessories, the LIFESTYLE and CINCH backpacks, the WIRED for cords and chargers, the NAILSPA for nail polish and tools, the PET for pet beds, and the DEFENDER for outdoor and tactical use.
Amy and Adam Fazackerley turned a very basic, obvious and simple idea into a successful business that solved a common problem for many people and secured a good future for their children. Why shouldn't you do the same?
How is the entrepreneur couple doing now?
Amy and Adam have been awarded three U.S. Utility Patents on their invention. They received positive feedback from customers and media outlets, such as MSNBC's "Your Business" and the U.S. Chamber of Commerce, to name a couple. The couple partners with major retailers and distributors such as Amazon, Target, Nordstrom, Bed Bath & Beyond, QVC, HSN to sell their products worldwide.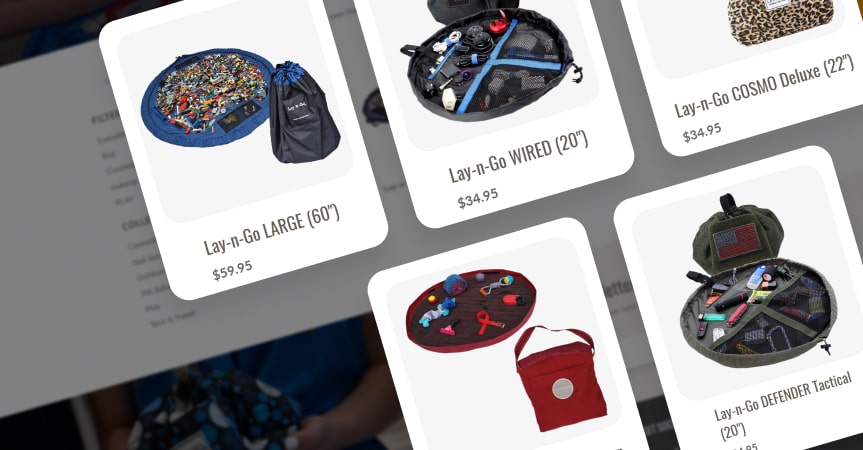 The company sells products that cost only $1-3 to manufacture in Asia and sells them for $30-60 to customers worldwide. What's stopping you from doing the same?
Their business was able to adapt to the changing market conditions, the U.S. tariffs and the pandemic. They have shifted their production from China to Cambodia and back again. Also, they have offered advice on how to survive and thrive as a small business during the crisis.
The couple now lives in Alexandria, VA with their three sons. The family is passionate about entrepreneurship, innovation, and family. They have shared their valuable business lessons and tips on various platforms, such as YouTube and podcasts. The Fazackerley family is an inspiring example of how a simple idea can turn into a successful business.
What you can learn from their example
If you also wish to achieve success as the Fazackerley couple did, you should look at what they did and emulate it.
First of all, Amy and Adam saw a problem and came up with a simple yet effective solution. They applied the same concept to other products that required organization and convenience, such as cosmetics, tech accessories, and pet beds.
Before launching their Lay-n-Go business, the couple spent a year designing, testing, and refining their first product. They gave it to their family and friends to try it out and get their opinions, using this feedback to improve their product and make sure it met the customers' needs and expectations.
After creating their first product, the couple did not stop there. They explored new markets and channels to reach more customers and increase their sales.
Amy and Adam Fazackerley didn't just sell products, they sold a brand. They created a catchy name, a logo, a website, and a social media presence for their business. They also hired talented people who shared their vision and values, and who could help them grow their Lay-n-Go business.
How Sellvia can help you achieve such success
If you are inspired by the story of Lay-n-Go and want to start your own ecommerce business, Sellvia can help you achieve similar results. Sellvia grants you:
An ecommerce platform that allows you to create your own online store in minutes FOR FREE using our 14-day free trial.
A growing stock of quality products that you can import to your store with one click
Support from our Forbes-level experts who will guide you through your ecommerce journey.
What did this story teach you? That even the most simple of ideas can make you rich, if you play your cards right. Start writing the story of your success today with Sellvia's turnkey store.