How often do you catch yourself thinking that you need to write something down? These days probably not that much, let's be honest. However, nothing compares to the feeling when you write down your thoughts inside your own unique notebook or journal and there are many admirers who find notepads, notebooks, and all other types of journals extremely useful. So today, we're going to show you how you can sell notebooks and earn a fortune!
Notebooks have been around for longer than we can imagine. And despite the advancements in modern-day technology, notepads continue to be in popular demand even today.
And, let's be honest, a notebook is more than just a handy tool. It's a special item that becomes a source of happiness, that makes everyday tasks – an enjoyable experience. From simple journaling to planning your everyday tasks, or to simple doodling and brainstorming, all of these experiences will become even more enjoyable with your own unique notebook.
It's practically impossible to pick out one notebook for everybody, simply because everyone has different preferences for all the various characteristics that make one notebook unique. Nevertheless, with Sellvia, you have an opportunity to create your own unique product offering with the Premium Products service.
So, let's see how you can start selling your own unique products and build a successful online business!
Succeed by selling notebooks that fit your personality with Premium Products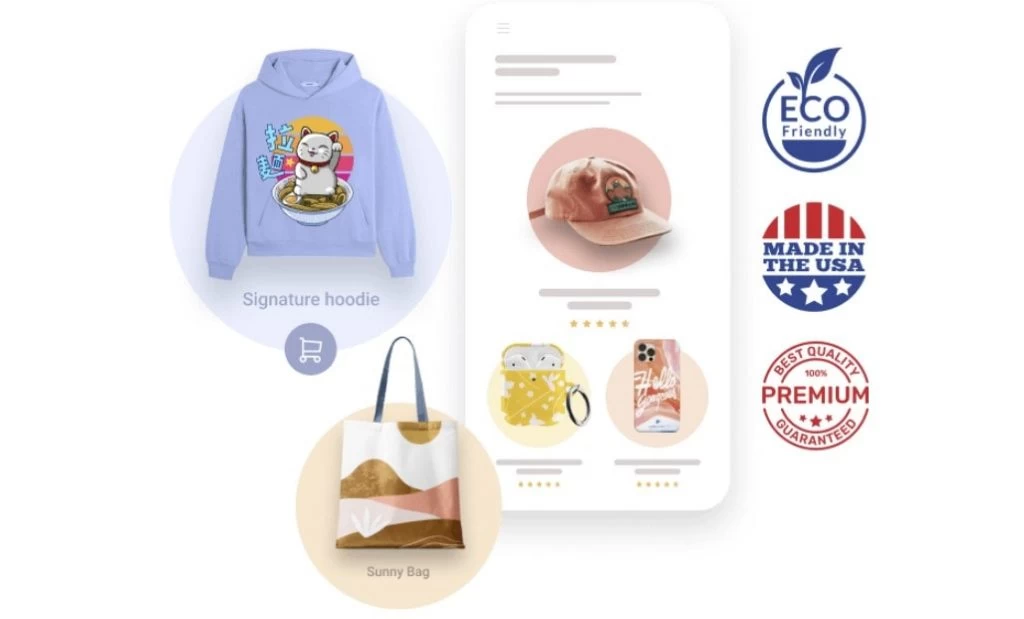 What exactly are Premium Products and what benefits do they hold for you?
With our service, we will find you products that people are looking for but can't find yet! All you have to do is specify your preferences and interests to our team of professionals, and they will handle the rest.
They will search for the most promising ideas and create a product offering catering to the consumer's needs. Moreover, the team will also take care of all the technicalities, such as the manufacturing and delivery of the products.
And while we handle the heavy lifting, you can seamlessly sell these products however you want, on any platform you want.
Your unique vision can be the exact thing that will bring something new to the market and allow people to satisfy their needs.
With Sellvia's Premium Products, you can sell unique products that will provide you with an income for years to come!
With the help of Premium Products, you will be selling items that are not available anywhere else. This means you can practically forget about any kind of competition.
Our team will assemble product ideas that consumers want, but can't find yet. And you can be sure that you will sell products of the highest quality. All of them will come with a top-quality printed design created with the use of modern printing technology.
Your business is in good hands! All the products will be manufactured, printed, and shipped by us upon your request and under your brand.
Our team of experts will help introduce your brand of products to millions of potential buyers.
You can sell your awesome products anywhere you want, from a marketplace like Amazon, to your own online store, or even through your social media. You choose what direction to take!
Here's a quick roundup of how it works:
You specify your interests and passions ✅
Our team finds what exactly people look for but nobody's selling yet, according to your specific needs ✅
Our designers create fantastic prints for you and your customers to enjoy ✅
You get orders and delegate all the technicalities to us ✅
Generally, it can take quite some time, and even some significant financial investments to create such a business. However, with Sellvia's Premium Products, you have a unique opportunity to start with all the difficult parts delegated to our team of experts.
So, why is selling notebooks that will match people's personalities a profitable business opportunity?
How profitable is it to sell unique notebooks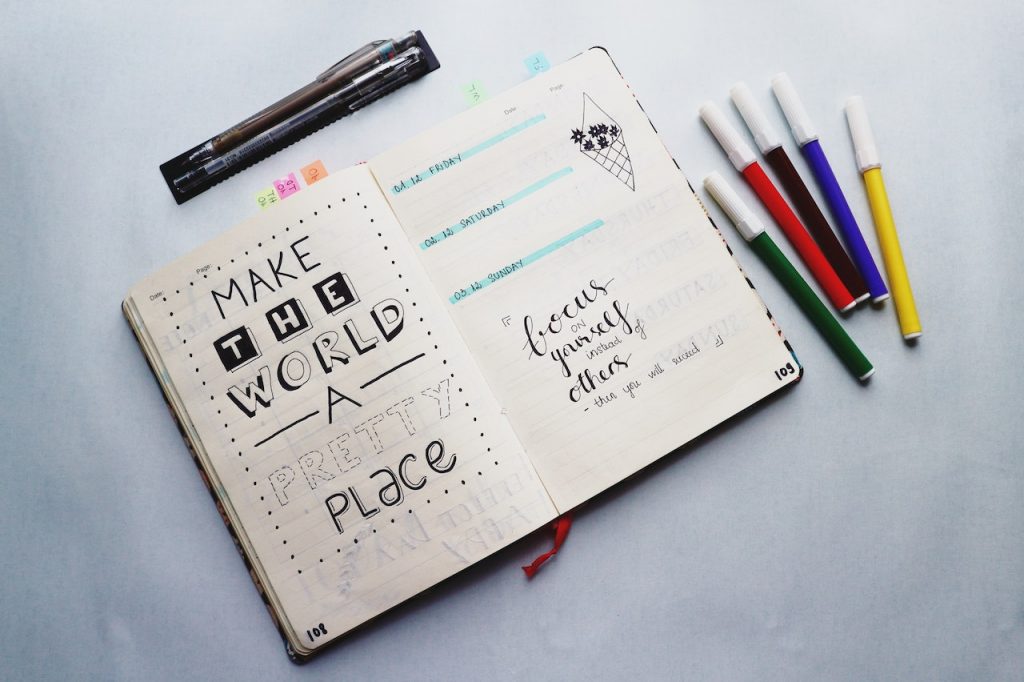 So, this high-potential business idea is right in front of you. So, the next logical question is whether or not it's profitable.
The paper notebook market is growing at a CAGR of 7% and is predicted to register a growth of $16.55 billion from 2020 to 2025. The paper notebooks market is expected to witness substantial growth during the forecast period, primarily due to the emergence of various types of paper. The key consumer countries feature the US, China, Germany, the UK, and India.
Furthermore, by looking at the Google Trends graphic, we can clearly see that for the last 5 years, people have continuously searched for various journals. While there were spikes in interest, it remained on the same level during this period.
Besides the fact that paper notebooks are products with a lot of potential, they have quite a few benefits!
Even the most methodical people forget things.
We always think to ourselves that some particular information will always stick with us. However, in reality, it is incredibly easy to forget things.
Whenever something is written down, your mind gets a more accurate picture of the thoughts. It is a proven fact that when you write something down, you are more likely to remember it.
Thus, writing down certain thoughts, tasks, or events will help bolster your memory.
Set and achieve your goals
Your own journal is the perfect place to write your thoughts, ambitions, and aspirations.
By keeping them in your journal, you can always keep track of the progress you made in accomplishing your goals.
Not only that but it will keep you motivated to continue to focus on your next big achievement.
It allows you to disconnect from the digital world
We spend the majority of our days inside our devices and computers. And spending too much time in front of the screen leads to various health issues and decreased productivity.
Therefore, having a notebook is a great way to keep track of not only your goals and tasks but also to build healthy habits.
Disconnecting from your digital devices can help you keep a clear mind and give your eyes a much-needed break.
Keeping your own unique journal allows you to free up your mind and unleash your creativity to the fullest.
Every one of us can be creative, it's just that not everyone has found their passion. Your personal journal is a great place to express your creativity. Simply keep writing anything that comes to mind and let your imagination run loose!
There are many more benefits that notebooks provide to their owners, but these are the main ones. However, let's see how you can sell notebooks that match people's individualities for great profit.
How to sell notebooks that match your personality and make a fortune
Do you have your own personal notepad?
If not, then maybe it's about time you get one that fits your individual tastes. The same goes for your potential customers – everyone loves personalized items.
Looking at what success the owners of "Gotcha Covered Notebooks" have achieved with them making over $2,232,345.00. And you can achieve similar, and even better results if you sell notebooks with the help of Premium Products!
The store owners have approximately 450 products in their store catalog, with over 148823 sales!
Now, let's look at what kind of product designs made this store reach this kind of success.
And a few more examples.
And that's just a small sample of unique notebooks you can sell.
However, don't forget that there are many different products from various other niches that will allow you to sell products everyone searches for but can't find with the help of Premium Products!
So, do you want to sell notebooks for a huge profit? Right now, with Premium Products, you have a remarkable opportunity to sell items that everyone is looking for but cannot find anywhere else! So, start now and win over the customers' hearts in no time!