Starting an online business can be intimidating, especially if you're not familiar with ecommerce. However, there's no reason to be overwhelmed. Today, we're going to share the inspiring story of a regular couple who sell phone cases on Amazon and made a whopping $9.7 million. We'll also show you how Sellvia can help you build something yourself, with our easy-to-use ecommerce solutions.
So, whether you're an ecommerce newbie or a seasoned entrepreneur, this article is for you. Let's dive into the world of Amazon phone case sales and learn how you can create a successful side hustle that works on autopilot.
Get selling tips and ecommerce inspiration right in your inbox!
Sign up today to not miss a single post:
The Amazing Success Story of Akna: $9.7 Million and Counting
Let's take a look at the success story of Akna, a store that sells phone cases on Amazon.
They have already made over $9.7 million, and their success is a testament to the potential of selling smartphone cases online.
Akna was founded by a regular couple who had a simple idea: to create unique and stylish phone cases that would allow customers to express their individuality. The duo started with a few designs, and as they gained popularity, they expanded their product line to include a wide range of cases for various smartphone models.
Thus, the couple's success story proves that anyone can start an Amazon store and create a considerable income by selling custom smartphone cases. And with Sellvia's help, you can have everything you need to start such a business, from an online store and products to assistance in creating an Amazon store.
Why Selling Phone Cases on Amazon is a Great Business Idea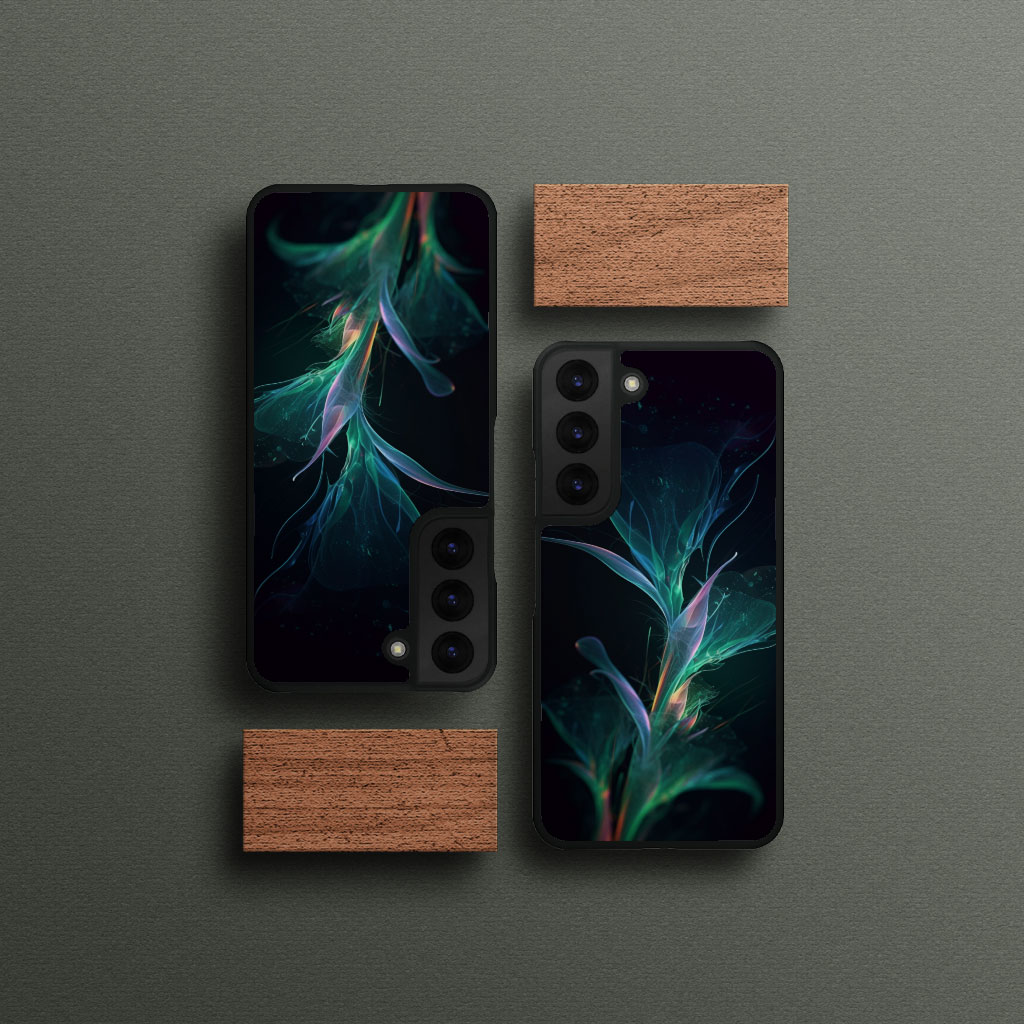 If you're wondering why selling phone cases on Amazon is a profitable business idea, let us break it down for you.
First and foremost, smartphone usage has been on the rise for years, and it doesn't seem to be slowing down anytime soon. As a result, there's a huge market for phone accessories, especially phone cases, as people want to protect and personalize their devices.
Moreover, phone cases are relatively easy to produce and customize, giving you endless design possibilities. With the right supplier, you can create unique cases that cater to various tastes and preferences, making your store stand out in the highly competitive Amazon marketplace.
Lastly, phone cases are lightweight and compact, making them easy to ship and store. This means you can keep your overhead costs low while still offering a wide range of products to your customers.
So, why should you sell sell phone cases on amazon?
Smartphones have become an essential part of our daily lives, and phone cases offer users the chance to showcase their personal style while protecting their devices. This demand for unique and eye-catching designs creates a lucrative opportunity for entrepreneurs looking to make their mark in the e-commerce world.
Premium Products: A Game-Changer for Selling on Amazon
Now that you know the potential of selling phone cases on Amazon let's talk about how Sellvia can help you launch your business effortlessly.
One of the standout features of Sellvia is the Premium Products service. This game-changing offering allows you to sell unique, high-quality phone cases that will help you stand out in the competitive Amazon marketplace. The Sellvia team will work with you to create custom designs tailored to your target audience, ensuring your products are one-of-a-kind and in-demand.
Unleash Your Unique Vision 🌟
Your extraordinary ideas can bring something fresh to the market, fulfilling people's needs and desires. As a result, with Sellvia's Premium Products, you'll be selling unique, income-generating products that'll keep you smiling for years to come!
Top-Notch Quality and Services 🏆
Our Premium Products are exclusive and not available elsewhere, which means you can say goodbye to cutthroat competition! Our team will create products of the highest quality, featuring stunning prints made using state-of-the-art printing technology.
We'll manufacture, print, and ship your products under your brand, ensuring your business is in excellent hands!
Sell Everywhere, Reach Millions 🌎
Let our experts help introduce your brand to a massive audience! You can sell your incredible products on platforms like Amazon, your own online store, or even through social media – the choice is yours!
Here's a simple breakdown of how it works:
Share your interests and passions ✅
Our team uncovers untapped market opportunities based on your preferences ✅
Our designers craft eye-catching prints you and your customers will love ✅
Receive orders and leave the technicalities to us ✅
Launching a business usually involves significant time and financial investments, but with Sellvia's Premium Products, you'll have a unique opportunity to start strong with our expert team handling the hard work. Simply choose the right Premium Product package, and we'll create an account for you and upload your exclusive products.
Tips for Selling Phone Cases on Amazon
Now that you know how Sellvia can help you start your Amazon store let's discuss some tips for selling phone cases on the platform successfully.
Research your target audience
Before you start designing your phone cases, it's essential to research your target audience and understand their preferences. This will help you create products that resonate with your customers and sell well on Amazon.
Optimize your product listings
To rank higher in Amazon's search results, make sure to optimize your product listings with relevant keywords and high-quality images. This includes using the keyword "sell phone cases on Amazon" in your product titles, descriptions, and headers to improve your on-page SEO.
Offer a wide range of designs
To cater to different tastes and preferences, offer a wide range of phone case designs. Therefore, this will help you attract more customers and increase your chances of making a sale.
Focus on customer service
Providing excellent customer service is crucial for maintaining a positive reputation on Amazon. Make sure to respond to customer inquiries promptly and address any issues that may arise.
To increase your brand visibility and drive traffic to your Amazon store, use social media platforms like Instagram, Facebook, and Pinterest to showcase your products and engage with your audience.
Final Thoughts
In conclusion, selling custom phone cases on Amazon is a lucrative business idea that anyone can pursue, even if you're new to ecommerce. With the help of Sellvia, you can set up your online store, source unique products, and manage your Amazon store effortlessly.
By following the tips mentioned in this article and utilizing Sellvia's services, you'll be well on your way to creating a successful side hustle that works on autopilot.
So, don't miss out on the opportunity to tap into the massive market of smartphone accessories. Sell phone cases on Amazon today with Sellvia, and watch your business grow beyond your wildest dreams. So, book a call with our business advisors to find out how to start your ecommerce journey today!