Are you looking for a way to start a profitable side hustle? We have a profitable and evergreen idea just for you – sell watches online! Timepieces are not only functional accessories but also a reflection of one's style, making them a popular choice for online shoppers.
In this article, we'll walk you through how to sell watches online like a pro and set up a successful ecommerce business. Let's dive in!
Get selling tips and ecommerce inspiration right in your inbox!
Sign up today to not miss a single post:
Why Watches Are the Perfect Choice for Your Online Business
Watches have always been a popular accessory, and with the rise of ecommerce, the market for watches continues to grow. As a versatile and fashionable accessory, watches make a great choice for your online business. With a wide variety of styles, materials, and price points, there's a watch for every customer.
There are several reasons why watches make an excellent choice for an online business:
1. Steady Market Growth
According to a report by Grand View Research, the global watch market was valued at USD 62.62 billion in 2020 and is expected to grow at a compound annual growth rate (CAGR) of 13.0% from 2021 to 2028.
According to Statista, the global watch market is expected to reach USD 62.8 billion by 2025.
This steady market growth signifies a strong demand for watches, ensuring a promising future for businesses entering this niche.
2. Increasing Popularity of Luxury Watches
There has been a significant increase in the demand for luxury watches as more people see them as a symbol of status and success. According to a Statista report, the global sales of luxury watches reached approximately 23 billion U.S. dollars in 2020. This presents an opportunity for online businesses to cater to customers looking for high-end watches.
3. Expanding Smartwatch Market
The smartwatch market has been rapidly expanding, with a forecasted CAGR of 14.5% between 2021 and 2026. Smartwatches offer a wide range of features, such as fitness tracking, notifications, and health monitoring, which make them appealing to a broad audience. By offering smartwatches, online businesses can tap into this growing market and attract tech-savvy customers.
4. High Profit Margins
Watches, especially luxury and designer ones, often have high profit margins, providing online businesses with significant earning potential. By sourcing watches at competitive prices and offering them at attractive price points, entrepreneurs can generate substantial revenue from their online watch business.
5. Easy to Ship and Store
Watches are small, lightweight, and relatively easy to store and ship, making them an ideal product for e-commerce businesses. This means lower overhead costs for inventory management and shipping, ultimately increasing profit margins for your online business.
6. Wide Appeal and Personalization
Watches appeal to a broad audience, including men, women, and children, with varying styles, brands, and price ranges. Additionally, many customers appreciate the option to personalize their watches through engraving or selecting unique straps. By offering a wide range of watches and personalization options, your online business can cater to diverse customer preferences and increase sales.
Getting Started with Sellvia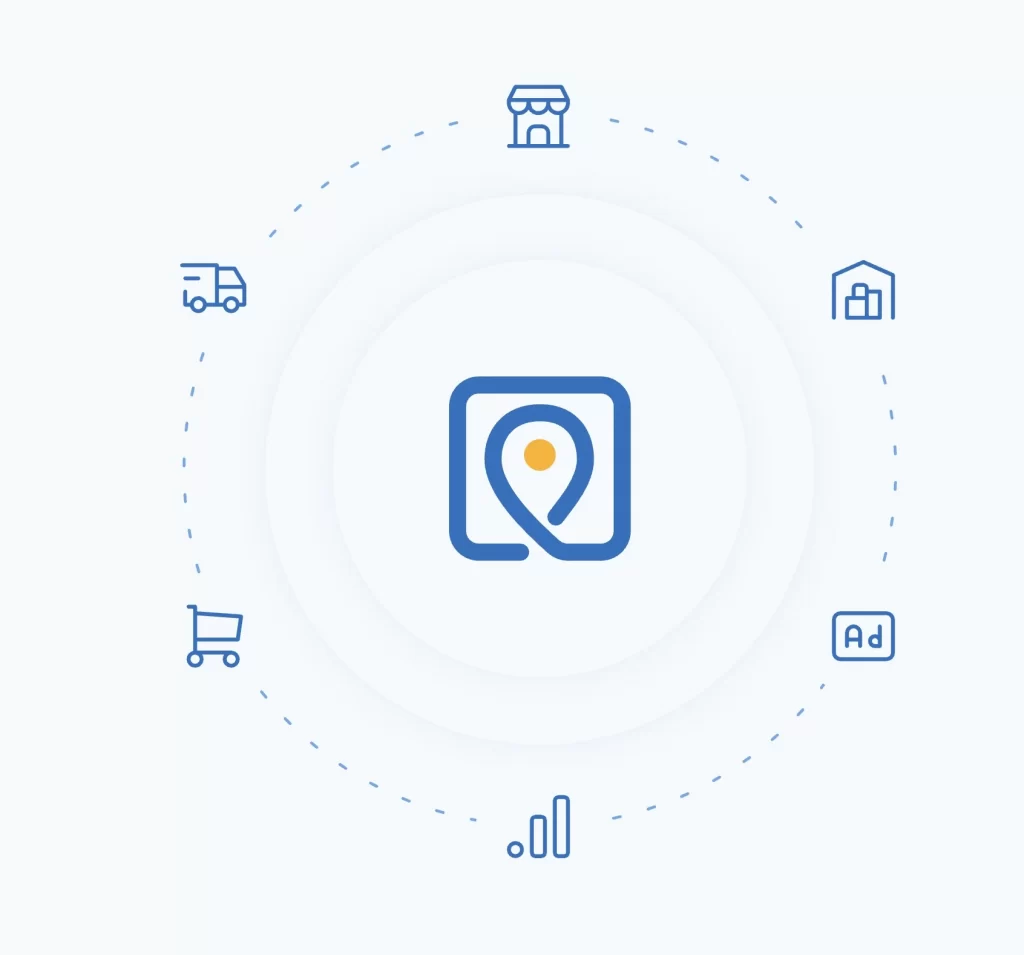 If you're new to the world of ecommerce and want to start selling watches online, Sellvia is the perfect solution for you.
As the #1 USA dropshipping supplier, Sellvia offers a US-based fulfillment center stocked with top products, including watches, ready for you to sell online.
With Sellvia, you can set up your online store selling watches effortlessly and start making sales quickly and easily, even if you have no previous experience in business.
Here are some products examples of what you can sell in your online store:
That's just a sample of what you can find in the Sellvia catalog and sell in your own online store. However, if you're looking for something a bit more customisable to your taste, we've got exactly what you need.
Premium Products by Sellvia: A Game-Changer for Your Online Business
If you're looking for a way to stand out in the highly competitive world of ecommerce, Sellvia's Premium Products service is a game-changer. By choosing Premium Products, you'll gain access to unique products designed and manufactured by Sellvia, allowing you to start a business with zero competition and grow a venture that'll bring you a solid income for years to come.
With Premium Products, you'll enjoy the following benefits:
Winning product ideas: Sellvia's emarketers constantly monitor the market to identify empty niches and provide you with winning product ideas that customers are already searching for but aren't being offered yet.
Zero effort & experience from you required: Sellvia's team will design unique products from scratch according to your preferences, allowing you to easily bring something special to the market and make a difference.
No worries & risks: Sellvia will handle the entire manufacturing process, producing as many items as needed, allowing you to focus on growing your business.
Crowds of eager buyers are waiting for you: Sellvia will provide you with an Amazon account and upload your products, letting you benefit from the platform that most Americans shop online.
As you grow your online watch business, you may find yourself in need of a little extra help to manage your day-to-day operations. That's where ChatGPT comes in. By partnering with Sellvia and incorporating ChatGPT into your business, you can effectively run your business on autopilot. Learn more about ecommerce with ChatGPT and how it can help you streamline your venture.
Pro Tips for Selling Watches Online Like a Pro
Selling watches online can be a highly profitable venture, but it requires dedication, hard work, and a strategic approach. Here are some pro tips to help you sell watches online like a pro:
Choose the right platform
Selecting the right platform to sell your watches is essential. Sellvia is a great choice as it offers a US-based fulfillment center full of top products, including watches.
By selling with Sellvia, you can take advantage of our vast resources. Don't miss the chance to sell unique products or high-quality watches.
Know your target audience
Understanding your target audience is crucial for successful online sales.
Research demographics, preferences, and purchasing habits to tailor your marketing and sales efforts to your audience.
Offer a variety of watch styles, materials, and price points to cater to a diverse range of customers. Consider offering both classic and trendy designs to appeal to different tastes and preferences.
Invest in high-quality product images
High-quality images are essential for showcasing your watches and convincing potential customers to make a purchase. Invest in good lighting and a quality camera to take clear and attractive photos of your watches.
Write compelling product descriptions
Craft engaging and informative product descriptions that highlight the unique features and benefits of your watches. Use clear and concise language, and incorporate relevant keywords to improve your visibility in search results.
To rank higher in search results and drive more traffic to your online store, optimize your website and product listings for search engines. Focus on using relevant keywords, including "sell watches," in your headers, titles, and content.
Use advanced tools like ChatGPT to help you manage and grow your online business. AI can streamline various aspects of your business, from customer service to marketing, allowing you to focus on other important tasks.
Offer exceptional customer service
Prioritize customer satisfaction by providing prompt and courteous customer service. Address customer inquiries and concerns quickly, and offer a hassle-free returns and exchange policy.
Stay up-to-date on trends
Keep an eye on the latest watch trends and adapt your product offerings accordingly. This will help you stay ahead of the competition and appeal to a wider audience.
Promote your online store
Use various marketing strategies, such as social media, email marketing, and content marketing, to promote your online store and drive traffic to your website.
Final Thoughts on Selling Watches Online Like a Pro
Selling watches online can be a highly profitable business venture, but it requires dedication, hard work, and a strategic approach. Nonetheless, partnering with Sellvia, you get the chance to start a side-hustle that will provide you with a sufficient additional income.
Want to find out ways to use AI and ChatGPT in particular to make money and enhance your business performance? A ChatGPT-powered business is just a click away!
By choosing the right platform, like Sellvia, understanding your target audience, offering a wide selection of products, investing in high-quality product images, writing compelling product descriptions, optimizing for SEO, leveraging the power of AI, providing exceptional customer service, staying up-to-date on trends, and promoting your online store, you can sell watches online like a pro and achieve long-term success.
Ready to start your watch-selling journey? Head over to Sellvia's Turnkey Amazon Business page to book a call with a business advisor who can help you start your online business and grow it with the help of ChatGPT.