These days, starting an ecommerce website is no rocket science. Even if you've never tried anything like this before, you can still take on this challenge – and succeed.
Our today's guest shows a wonderful example of building such a business from scratch, making all her family proud, and paving the way for a completely new lifestyle. We're thrilled to have a chat!
Hi, please introduce yourself!
Hi, I am Maria Guzman, 40, from Ecuador, now living in Miami, Florida – I moved here 14 years ago. I am a Special Needs Therapist by profession and a nature lover at heart: I enjoy things like camping and walking on the beach.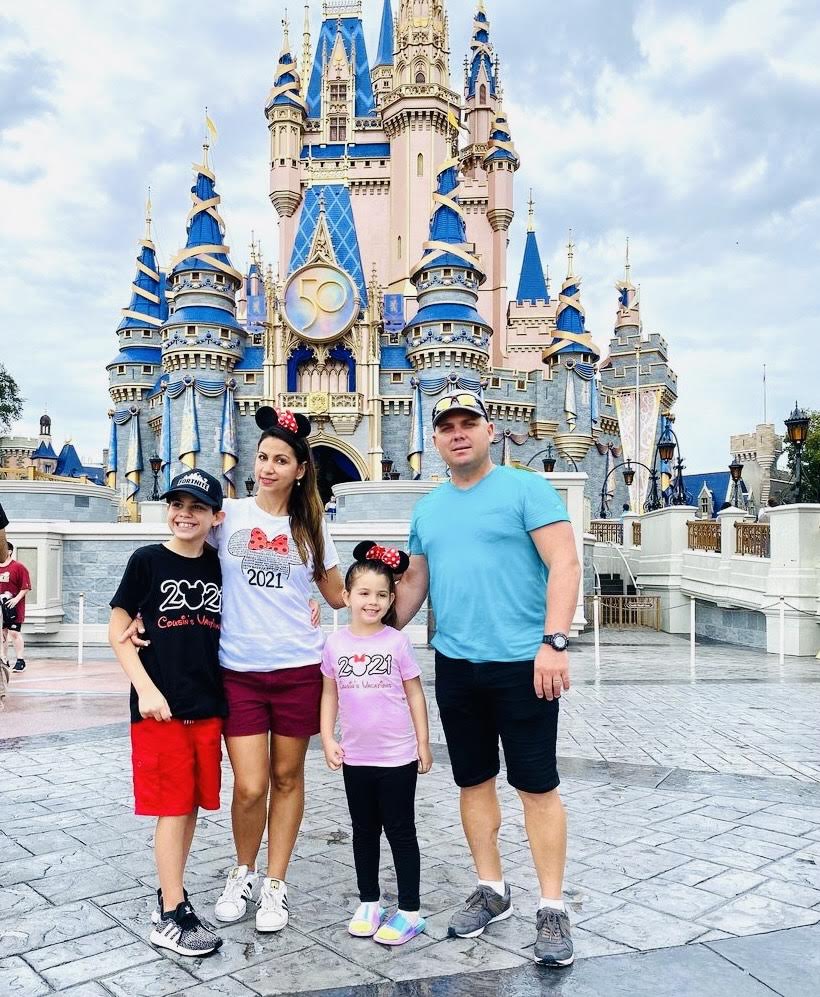 Have you ever had any experience with ecommerce?
No, never. I searched for the options several years ago, but I never decided to start until this year. At first, I looked for franchises, but the investment was too high. I was rather interested in a business that I can manage from my house and start with a lower investment.
Why did starting an ecommerce website with Sellvia seem like a good idea to you?
When I compared the alternatives and decided to work with Sellvia, the thing that inspired me the most was reading all these success stories, seeing that people were achieving their dreams, seeing how people can earn money in their houses without any ecommerce or marketing experience – just like me.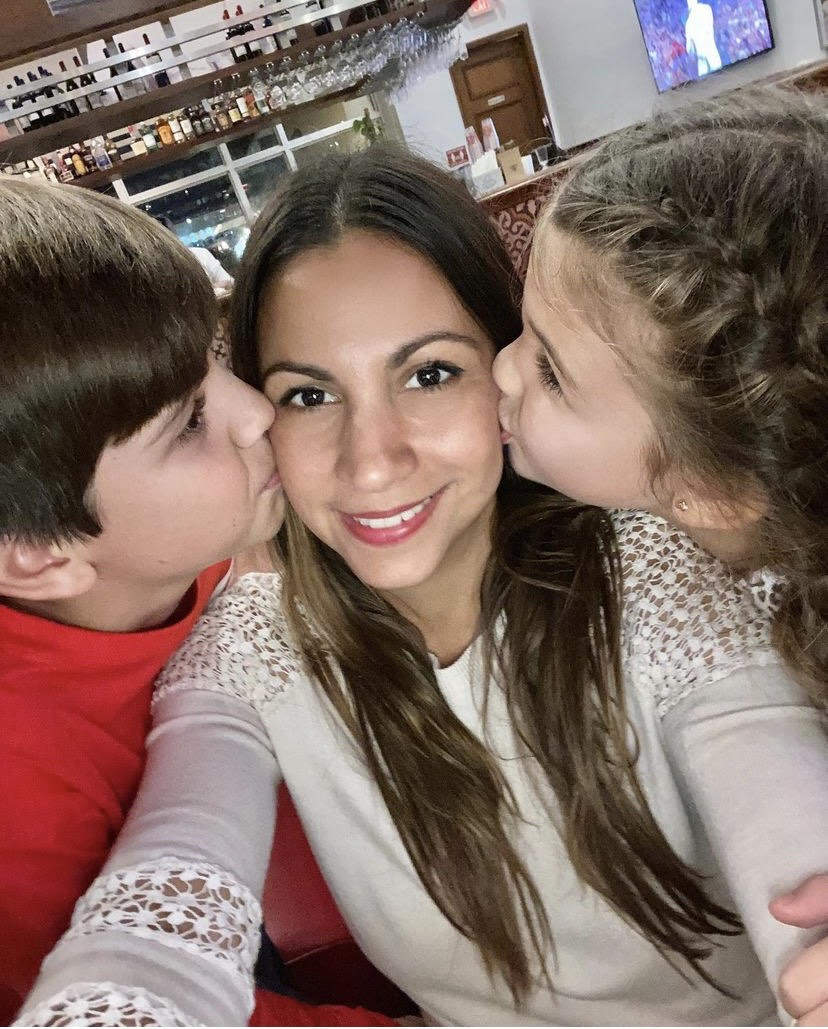 To me, Sellvia looks complete with helpful resources, marketing tools and Marketing Academy for newbies like me. I found so many website platforms I spent a month reading and studying my options! But definitely, Sellvia is like a combo that includes website creation, personal assistance, marketing materials, a dashboard with all the tools that I need, plus fast shipping across the US – it's like an all-in-one offer. Thanks to it, I don't manage inventory and don't rent any fulfillment center spaces which would be very expensive.
Tell us more about your business!
I've got a store selling Outdoors, Sports & Fitness accessories from Sellvia. My website is really good – I was so impressed to see the pictures, the descriptions, the ease of navigation. I showed it to a friend of mine who's been thinking of selling online for some time now, and he was shocked the site was all made in such a short period of time.
I've been running it for 2 months and I got my first sale in my first week, 2-3 days after launching a Facebook ad.
When I woke up, I saw the notification on my phone – my first sale! Oh my God! I showed it to everybody, even sent the screenshot to my parents in Ecuador!
And so, in my first month, I sold 7 products and my revenue was $380. In my 2nd month, I sold 18 products and my revenue was $685.80.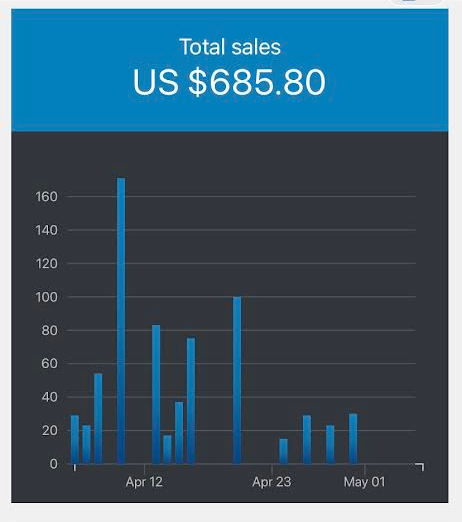 Right now, I have 45 sales in total. I'm really happy because it's not easy, but it's not impossible.
How do your dearest and nearest ones feel about your new venture?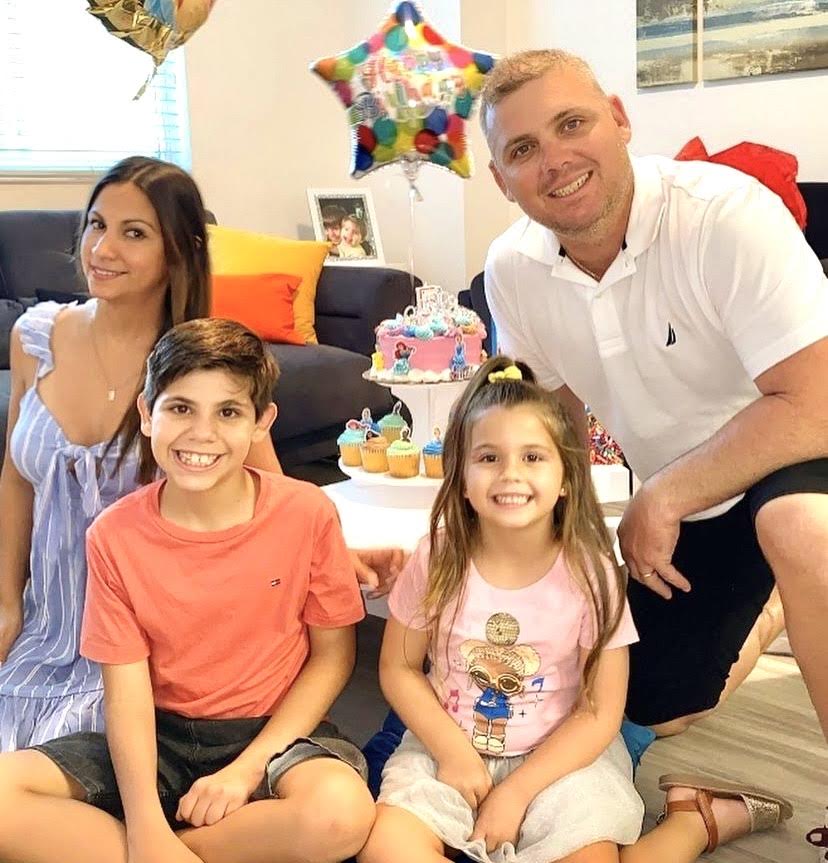 My husband is the person that's next to me in everything. He's always helping me so I can stay sitting at my computer working on my sales, promotion, Instagram and everything, so I can do what I want to do.
And my son is curious about what I'm doing, too! He asked me to teach him to do this all and get him his own store – something Gaming-related, perhaps. Well, why not?
How are you promoting your store to make sales?
I use Google ads, Facebook and Instagram ads, MailChimp email campaigns, and next month, I will start with Pinterest ads. I've ordered a couple of Sellvia products to be delivered to my home to make unique promo content with them. I'm thinking of filming videos and TikToks – I've already tried to do some video editing on Canva with the Academy ready ads, and now I want to create something of my own.
I've also got a number of Sellvia tools and services: Email Marketing, Abandoned Cart, Purchase Upsell, Google Merchant, Facebook Business… I'm going to have a marketing meeting with my Sellvia advisor in 2 days because I want to have more packages. I have a social media package already, and I want more – I think I'll get the SEO package. In fact, I'm saving the money I'm earning right now because I want to invest this money to get more things for my store.
After starting an ecommerce website, how are you managing it on a daily basis?
I am still learning, but I try to sit on my computer every day for at least 1 hour because I am still working in a preschool. And even with the little time I spend on it, I still see progress – sales, traffic coming in.
I update my products every 3 days to make sure my products are available to the customers at all times. Thankfully, I don't need to buy the products in advance, test them, or guess what to sell. Every 2 weeks, I receive an email with the hottest products of the month and that saves me a lot of time. The ecommerce world is a very competitive place, and you need to make sure your store stands out from the other ones or make sure your audience knows you in a specific niche so they can target you like a shoppable store.
Overall, what does it feel like to be an ecommerce business owner?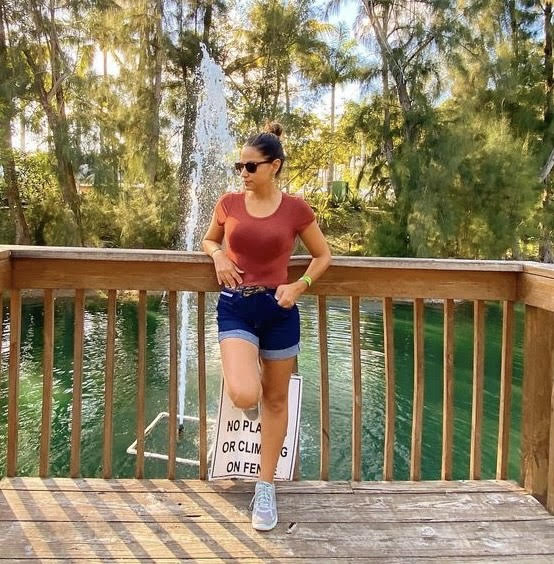 The thing that surprised me most is that people can reach you from anywhere. I'm in Miami, but my clients come from Iowa, Texas, Washington, Seattle – all over the United States. These people from many, many kilometers away are reaching me and buying from my store. At first, I couldn't even believe this.
I think that the shipping service that Sellvia provides is a plus to my store, because my clients are satisfied with the fast shipping of 3-4 days. The market is very impatient and buyers want the products as soon as possible.
I am sure that choosing Selvia was my best decision. I never imagined having my first sale in my first week. This makes me very happy and I am very optimistic that I will keep growing because I have all that I need to grow. I just started 2 months ago and I am dedicating some time to my store, but my goals are to have more time for me and my family. Actually, my plan for this new school year is to start working part-time to dedicate more time to my store. This is the future.
Such stories mean the world to us! Starting an ecommerce website, even when you're starting small, means creating a different tomorrow for yourself and your loved ones. This is what Maria is dealing with like a champ! We can't wait to see her store achieving new milestones – and are excited to offer free ecommerce training to anyone wishing to follow in her footsteps.