Do you enjoy spending time outside, going on hikes, climbing up mountains, exploring canyons and woods? Do you consider yourself an expert in setting up camp and lighting up a campfire and know all there is to know about various outdoor, camping, and survival products? Well, then you need to consider starting an online business selling outdoor products and accessories with Sellvia!
It's time to walk out of the woods into the exciting world of ecommerce! Ecommerce has become very popular in recent years. It is a golden opportunity for anyone who has ever dreamed of launching their own business.
Despite the fact that practically every single person in the world wants that, there are a lot of requirements to start. For example, an often dilemma the ordinary person faces is the need for a specific background or some kind of experience. And what's often the case is that people simply quit without even trying.
However, here at Sellvia, we believe that everyone deserves a chance to accomplish their dream to start an online business that will bring them a steady income for years to come.
So, are you ready to begin building a thriving ecommerce business selling outdoor goods? If it so happens that you're into outdoor products and want to launch an online business selling these products – you're in the right place!
Starting an online business: the potential of the outdoor niche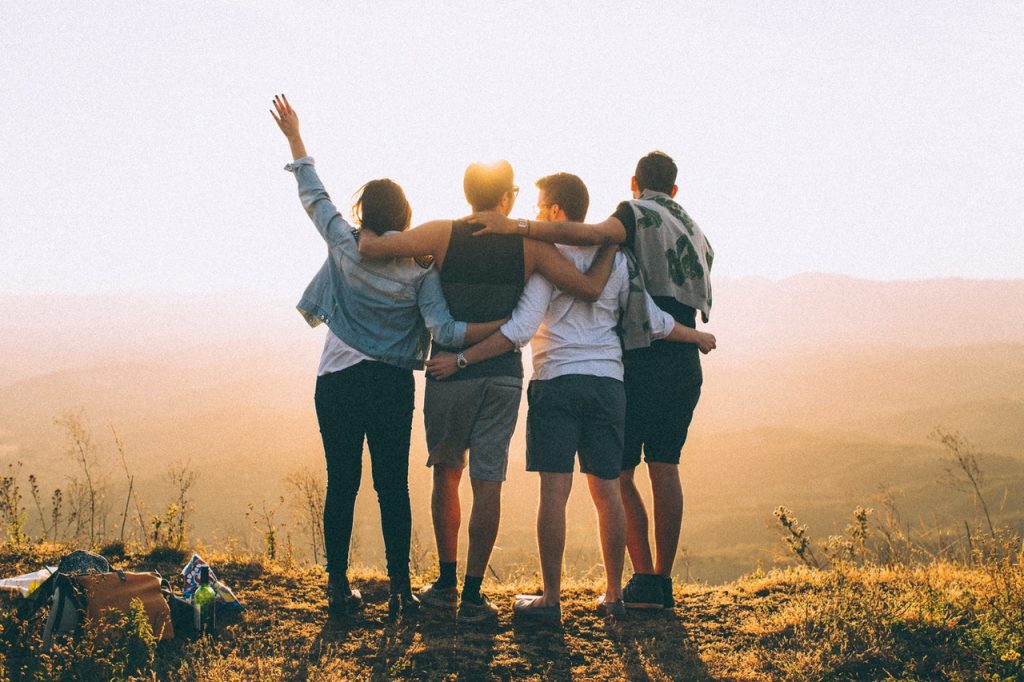 There is no doubt that the outdoor niche market is full of potential customers. According to recent studies, over 140 million US citizens incorporate outdoor activities into their daily lives, spending almost $646 billion annually.
With consumers understanding the benefits of outdoor activities and what health and social benefits they bring, it's becoming more of a necessity. What does this offer ecommerce entrepreneurs looking to open their own business? The answer is significant growth opportunities, especially in regions where there's an abundance of outdoor activities to choose from.
Let's take a look at the statistics of some leisure activities you might be interested in. Backpacking, camping, and hiking have all grown substantially in the last couple of years. In the US, the number of reported hikers has been steadily climbing each year since 2006, while the number of new households participating in camping has grown by one million each year. In 2020 alone, it is reported that 57.8 million Americans participated in hiking activities.
With spring and summer right around the corner, the demand for hiking, camping, and other outdoor supplies is expected to boom, just in time for the warm months.
And this looks like the perfect time to see the interest rate for outdoor products, so let's see what Google trends can tell us.
As you can see, the interest in outdoor equipment query definitely has seasonality to it. Despite that, you can easily complement the initial product offer with a wide range of related products. Furthermore, you can stretch the product range by adding various trending items to cash out on the hype. Just be sure to keep the product offering balanced.
Nevertheless, you can see there's a noticeable trend for this category of products. There is plenty of room for you, as the outdoor industry is worth billions of dollars. And in 2021, the market size is expected to increase even more!
If you're a first-time entrepreneur looking for a low-cost, low-risk business idea – outdoor products and accessories might be right up your alley
Starting an online business: what you need to know before launching an outdoor business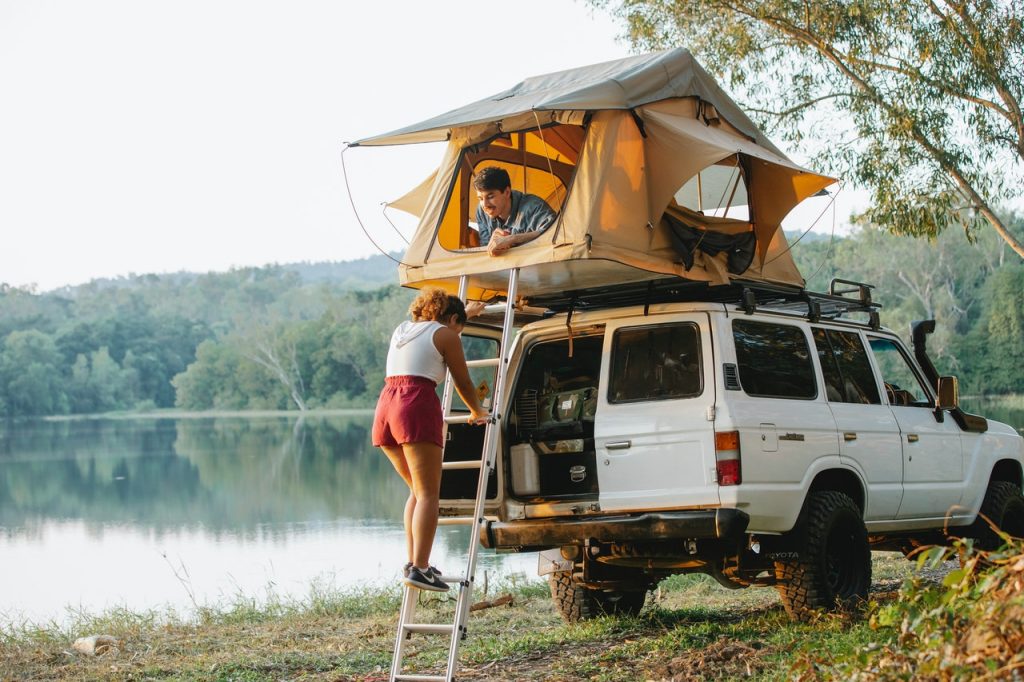 At first glance, the outdoors market might seem like a one-way road. However, once you start digging, you will find many more niche categories to which you can offer awesome products.
When is the best time to head outside? The answer is – anytime you can! There's a large market of outdoor lovers who are interested in outdoor activities throughout the whole year. Whether it's summer or winter, spring or autumn, there are plenty of outdoor enthusiasts out there.
Camping, hiking, cycling, or even simply taking a small relaxing walk around the local park, there are lots of handy tools that can make the pastime for this category of people much more fun, enjoyable and convenient.
From bags, water bottles, rain protectors to more intricate items that require some specific knowledge from you as a seller, you can create a product offering that will be relevant throughout the whole year.
Here are some tips for you if you plan to start an online business selling outdoor products in the near future:
Make sure to know all there is to know about the product's features such as its materials, correct way to use, reaction to exposure, etc.
Double-check the supplier you are going to work with. What are the buyers saying about the products and the services of the seller? How reliable is he? What is the quality of the products? You don't want to be offering low-quality products, since your customers might be risking their health using this or that particular product.
Do not try to sell potentially hazardous or dangerous items, such as knives, lighters with fluids, other sharp objects, etc.
Why starting an online business selling outdoor products makes sense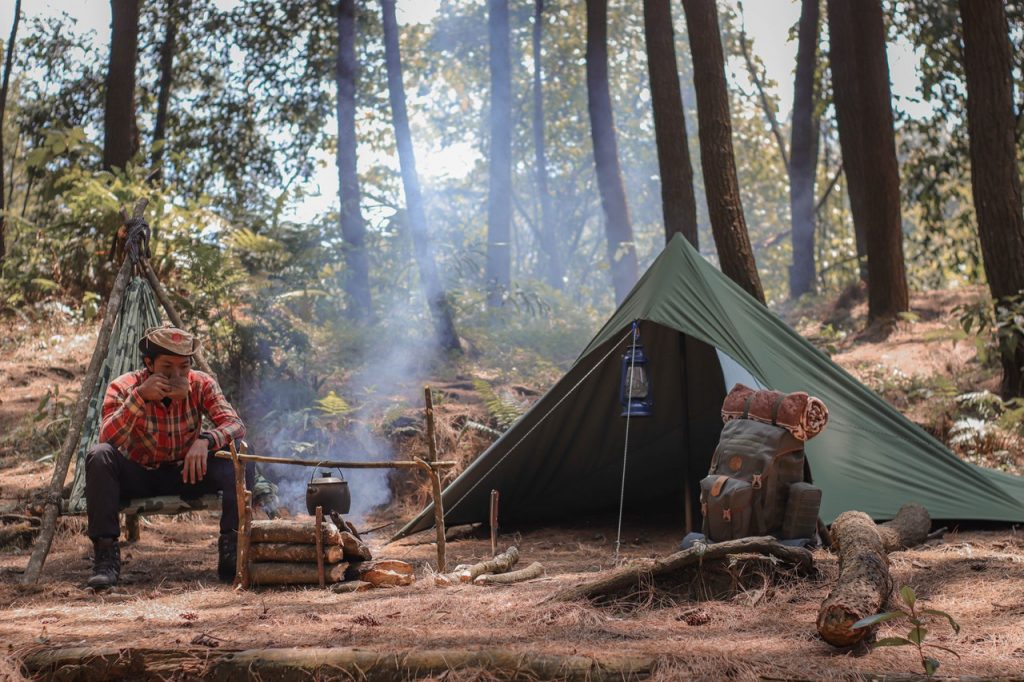 There are many ways for you to start an online business, but not all of them require low startup costs, no special skills, experience, or any particular background. However, there is a business model that up-and-coming ecommerce entrepreneurs can utilize to start their dream business. We're talking about the dropshipping business model.
If you've never heard about dropshipping, it's no big deal, we'll quickly run over what's dropshipping and why it is the best way for you to start your own online business selling outdoor products.
Dropshipping is a business model that lets you resell products online without dealing with them physically. This means you don't buy items in bulk, keep them in stock, rent a storage unit, hire staff, do delivery, and so on. Your supplier does it all for you. So, in the end, you don't risk losing your money and don't waste your time on product issues.
This business model allows you to start and grow your business without having to purchase significant amounts of products in advance or store them somewhere. The only time when you're going to pay for the product is when a customer has made a purchase on your online store.
Only then do you have to order the product from your supplier. In turn, your supplier will take on the responsibilities of storing and shipping out the product.
Doesn't require any experience
New to the ecommerce world? Not a problem!
Sellvia offers you a ready solution to start an online business. And don't worry, you will get a personal manager who will help you find the right solution to solve your problems.
On top of that, if you want to know all the ins and outs of starting, growing, and managing your online business – Sellvia offers learning materials. All so you can run your business like a true professional!
Lots of promotional channels
Once you have your hands on your online store, you're going to have to start promoting it. Otherwise, you're not going to find customers and count your profits. Luckily, you don't need to go far to promote your business, everything is done online.
There's a wide variety of social media channels, online groups and forums, and many other ways to promote your business. From Facebook to TikTok and Instagram, the opportunities to find your customers are waiting for you.
Last but not least, you can have the freedom to run your business how you deem fit. You are your own boss and you decide how to grow and manage this business. Doesn't that sound like a dream come true?
How to start an online business in the outdoors niche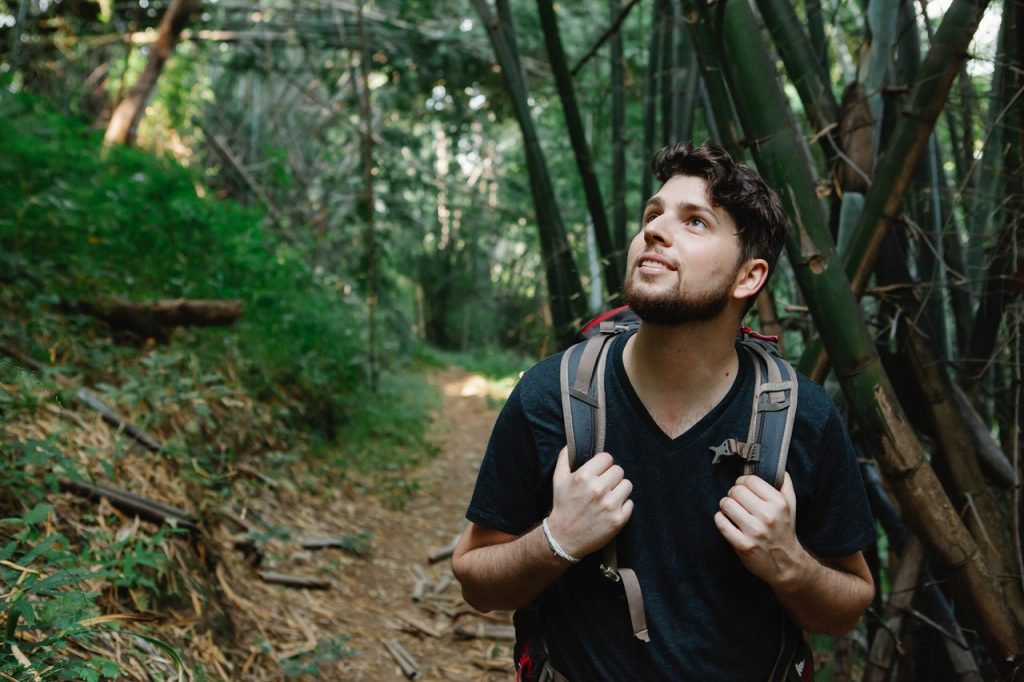 No doubt that starting a business is no easy task, however, you're not alone in this, that's why we've prepared a helpful guide to get you started on this journey,
So, where should you start?
Research your target market
Before launching your online business, you need to research the potential market and ensure there's a demand for your product and estimate the level of the competition.
By successfully performing market research, you will be able to tailor your online store to exploit the weaknesses of your competitors and identify new untapped markets.
As a result, you take your business on the best available path to achieve success in attaining customers and beating your potential competitors.
Having an online store is essential to starting an online business. Otherwise, where will your potential customers find your products?
Usually, you would need to have a certain set of skills and specific knowledge to create an online store but not anymore. Now you can turn to professionals who will create the perfect online store just for you.
All it takes is a few clicks. Simply push the "Get my store for free" button, fill out a short survey, sit back and relax, and get your dream online store in no time.
Once you have your online store, you will have access to all the Sellvia features that allow you to start your online business quickly and easily. Keep in mind that the Free trial is available for 14 days. If for some reason you are not satisfied, you can cancel the subscription at any time.
However, having an online store allows you to take your business to the next level immediately. With Sellvia, you will get a professionally made, user-friendly website according to your specifications and preferences.
The awesome thing about starting an online business selling outdoor goods is that there's a great variety of products to choose from. Let's see what items you can add to your online store.
Bags & Accessories
When you're heading out for your outdoor adventure, you obviously need to be prepared for many situations. This means that you have to take a lot of things with you for the trip. And this is where a handy durable bag can help you out.
Besides, even if you're not going on an extreme adventure, having a bag is great for various everyday needs.
So, here you can find any kind of bag, backpack, wallet, and so much more.
Camping & Hiking Accessories
You're already aware of the popularity of hiking among US citizens, yet, another popular outdoor activity is camping.
According to the 2021 North American Camping Report, 86 million US households consider themselves campers. If this is the niche category you like, you can find a broad range of various equipment and tools that can make the camping experience much more enjoyable and comfortable.
Outdoor Cooking & Tableware
Who doesn't like a nice and relaxing time spent behind a barbeque grill with your closest friends and family? Well, Americans sure do! Approximately 7 out of 10 American families own a grill.
Moreover, many camping trips take a lot of time, and energy and food breaks are essential. Thus, having a product offering out of cooking and eating essentials can result in many successful sales for your online business.
Outdoors Sports & Games
Who doesn't like to spend their time outside playing sports and games? The sports and outdoors market is one of the fastest-growing markets in the US, with the revenue expected to show an annual growth rate (CAGR 2022-2025) of 12.93%, resulting in a projected market volume of $29 billion by 2025.
You can find plenty of goods designed for playing in the backyard.
Safety & Survival
Did you know that about 4 million Americans classify themselves as survivalists? Moreover, according to Vox, about 60% of the total population in the US lack an emergency plan in place.
Furthermore, according to Data Bridge Market Research, the global survival tools market is expected to grow at a rate of 6.90% in the period of 2021 to 2028. By the end of this period, it'll reach $1.62 billion.
Simply looking at the statistics, the safety and survival niche is amongst the most promising ones in the outdoor market. So, here are some of the products you can offer.
Setting up a brand and promoting your store
Now, when you have your online store and pick out all the products, you'll need to promote them to find new customers.
A great way to do this is through social media. Similarly to selecting the products for your store, you don't want to bite off more than you can chew – consider starting with two or three social media channels and concentrating on them. For example, Facebook and Instagram are great places to build general brand awareness. These platforms are great places to engage with your audience. Facebook has a useful messaging app where users can ask questions about the products that you sell. While Twitter and Youtube are perfect platforms on which you can share blog posts and product review videos.
Are you ready to turn your passion for the outdoors into a business?
Starting an online business selling outdoor products: Conclusion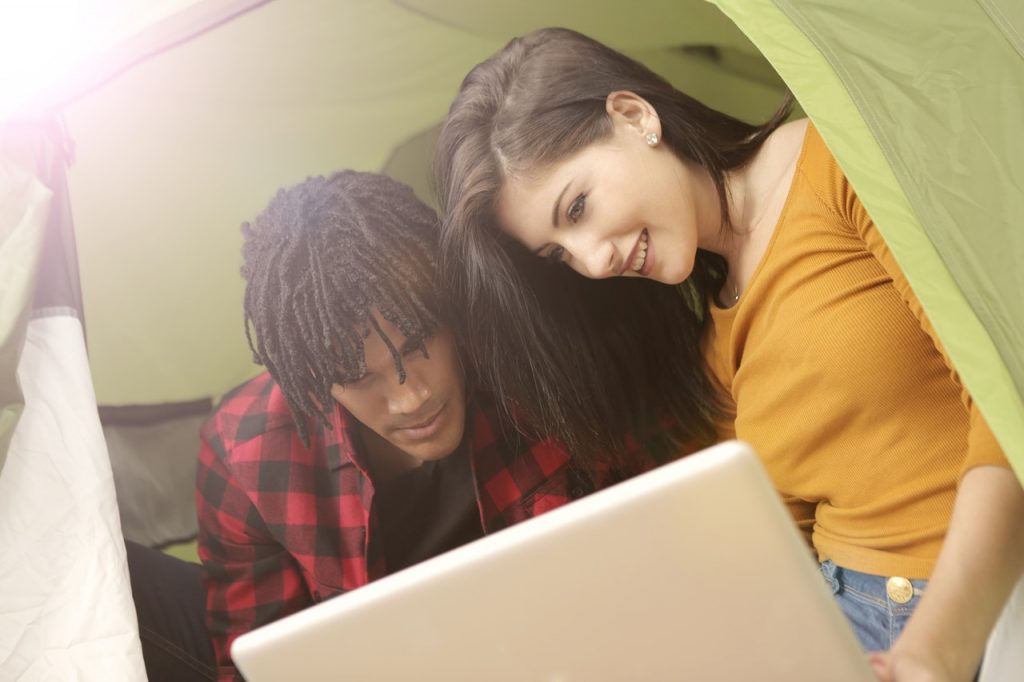 In our world today, it has become extremely accessible to start an online business. By starting an online business, you can open up the doors to becoming financially independent more easily than ever before.
With the dropshipping business model, it is easier than ever to get into ecommerce and starting an online business. The best thing about it is that anyone can do it! You don't even have to have any significant experience or background knowledge to accomplish this.
If you have a passion for outdoor products like camping or survival gear, or maybe for outdoor sports and games, or maybe for camping and hiking, now is the perfect time to start your dream online business. The industry is steadily growing and has many potential customers you can target.
With Sellvia, your dreams can come true in just a few clicks. So, what are you waiting for? Get to starting an online business selling outdoor products straight away!