Learn all the details of your future store's look and operation!
See how your store will look: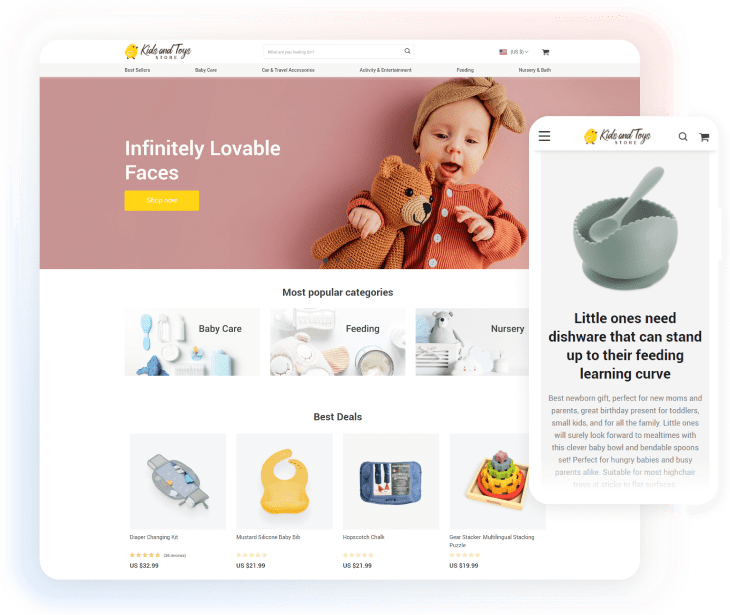 Babies and young ones deserve the world: so give them all the essentials. This shopping destination carries everything from diaper bags to baby toys and nursery must-haves for easy care and comfort.
Platforms:
|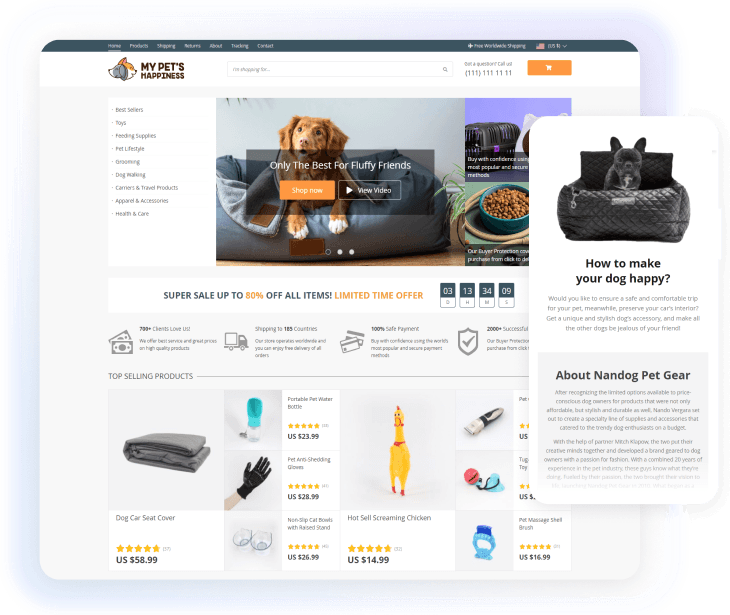 Made for pet owners and lovers alike, discover a made-with-love online store with easy navigation and bright design.
Platforms:
|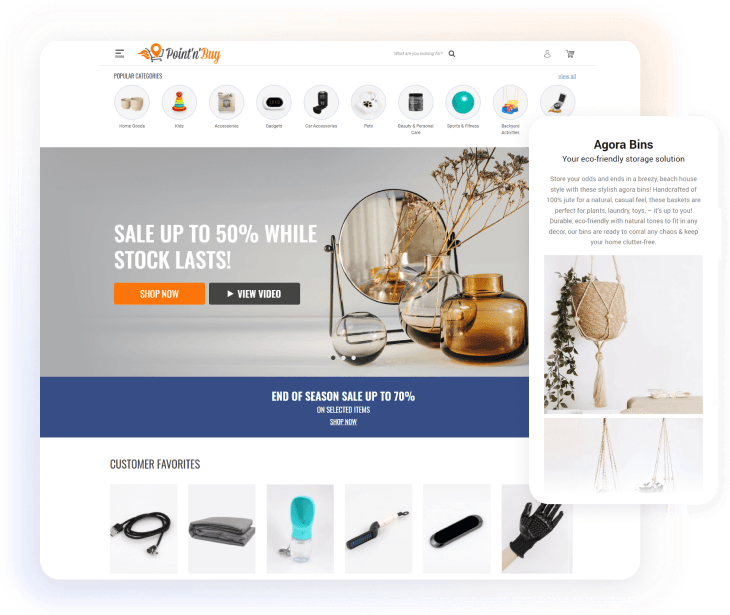 Discover clean and clear navigation that makes all the hot-sellers on this site tempting to add to cart.
Platforms:
|
See how your store will work: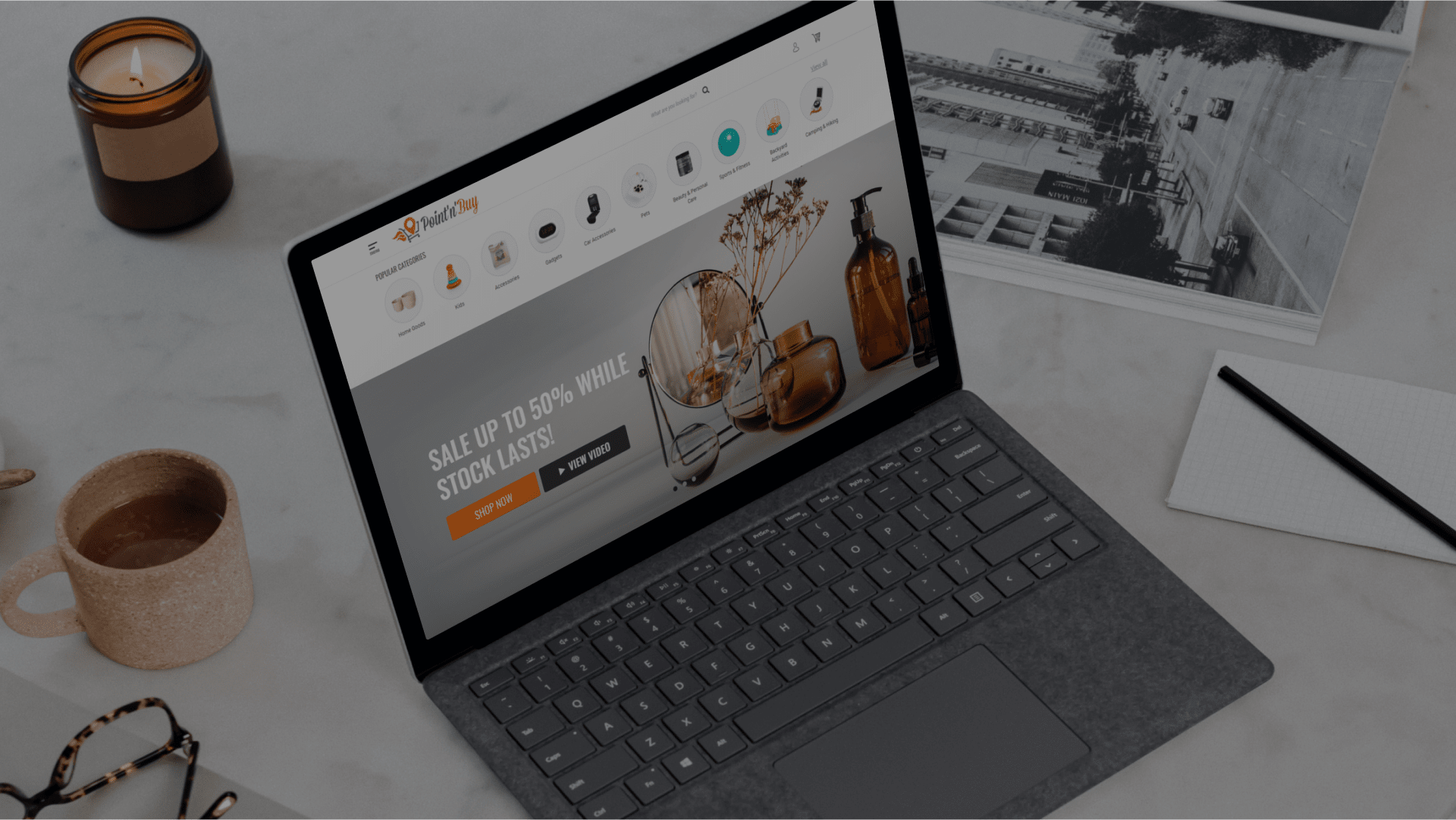 WATCH VIDEO
Any questions left?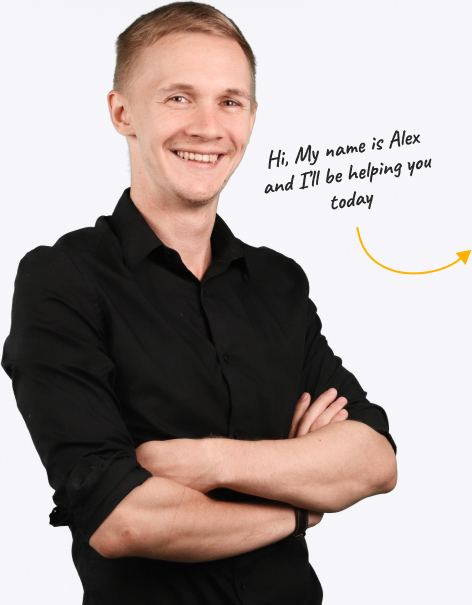 We are always ready to give you a hand!
Just submit your query below: