Are you new to the world of ecommerce and thinking of starting your own online business? Let me introduce you to Amazon, one of the largest online marketplaces. You're just a step away from discovering Amazon business benefits and how you can succeed by starting an Amazon store.
But don't worry, you won't be alone in this journey. With Sellvia, you'll have a handy solution that will set up your Amazon business on autopilot and bring you profit for years to come.
Get selling tips and ecommerce inspiration right in your inbox!
Sign up today to not miss a single post:
Why Amazon?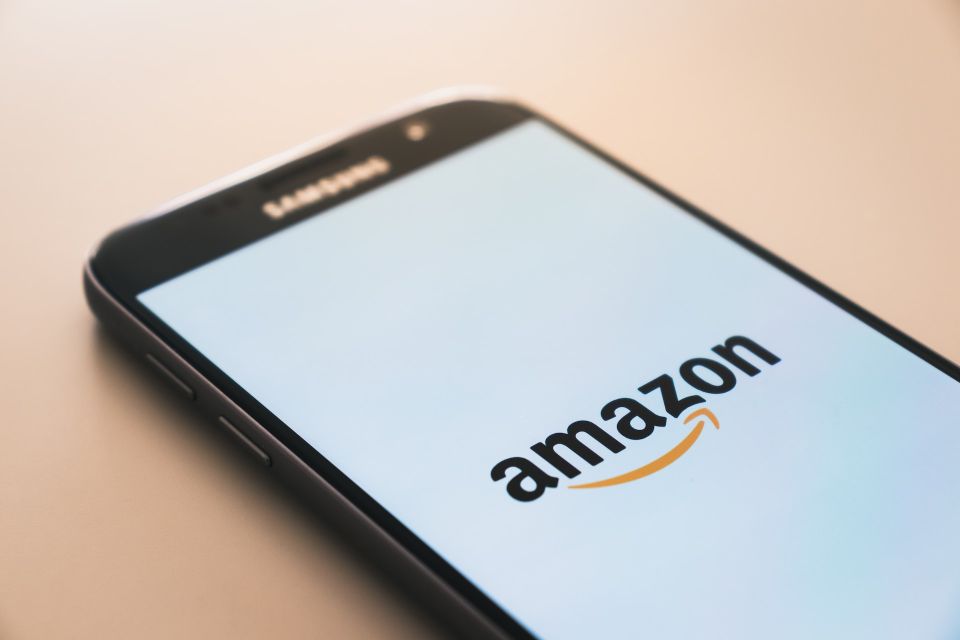 If you're not familiar with ecommerce, you might be wondering why Amazon is such a big deal. Well, it's because Amazon is one of the leading ecommerce platforms worldwide, with millions of customers who trust and use it regularly. This provides you with a massive audience to sell your products to.
Now, let's dive into the benefits of running an Amazon store and how Sellvia can help you get started.
Top Amazon Business Benefits That'll Inspire You to Start Today
Are you still on the fence about starting an Amazon business? Let's dive deeper into the most significant benefits that come with running an Amazon store. These advantages will not only provide a clear understanding of the potential but also inspire you to take the leap and start your Amazon journey today.
1. Access to a Vast Customer Base
Amazon has over 300 million active users worldwide, which means that by setting up an Amazon store, you gain access to an enormous pool of potential customers. This vast audience can significantly increase your chances of making sales and generating a steady stream of income.
2. Brand Visibility and Trust
Amazon is a well-established and trusted platform, making it easier for customers to feel confident in purchasing from your store. By selling your products on Amazon, you're associating your brand with a reputable marketplace that already has a loyal customer base. This boosts your brand's visibility and credibility in the eyes of potential buyers.
3. Streamlined Shipping and Fulfillment
One of the major challenges faced by ecommerce businesses is handling shipping and fulfillment. Amazon offers Fulfillment by Amazon (FBA), a service that takes care of storage, packaging, and shipping on your behalf. This allows you to focus on other aspects of your business, knowing that your orders are being handled professionally and efficiently.
4. Comprehensive Seller Support
Amazon provides a wide range of resources and tools to help you manage your store and make data-driven decisions. This includes sales analytics, advertising solutions, and seller support services that assist you in navigating the platform and optimizing your business strategy.
5. Global Reach
With Amazon's international presence, you have the opportunity to sell your products not only in your home country but also across the globe. This allows you to tap into new markets and reach customers who might not have access to your products otherwise.
6. Passive Income Potential
When done right, an Amazon business can become a source of passive income, allowing you to earn money without constantly managing your store. By choosing a reliable partner like Sellvia, your Amazon store can run on autopilot, giving you the freedom to pursue other interests or focus on your full-time job.
Getting Started with Sellvia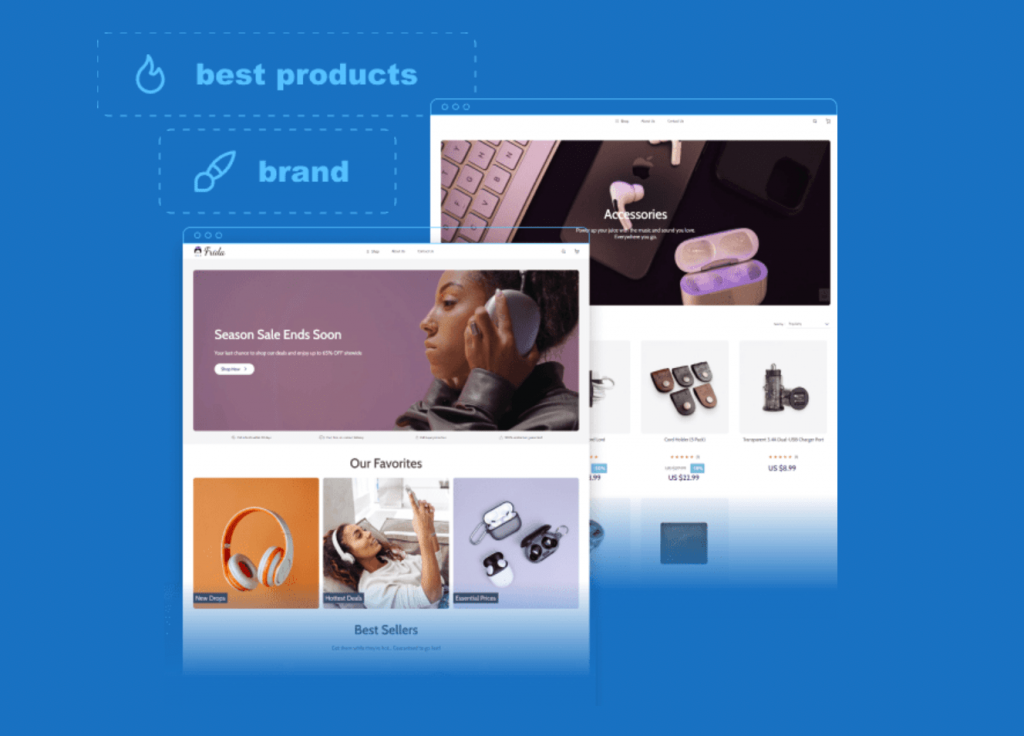 Now that you understand the amazing benefits of running an Amazon business, let's talk about how Sellvia can help you get started. The process is simple and consists of four steps:
Place an order

: Choose a package that suits your needs and complete your order.

Pick products to sell

: With Sellvia's help, select the most profitable niche, products, and prints for your store.

Get your AMZ business

: Sellvia will create unique products for you and add them to your Amazon Seller account.

Start selling

: When you receive an order, Sellvia will take care of manufacturing and shipping the product to your buyer.
Amazon Business Benefits: What's in it for You?
1. No Competition
When you start an Amazon business with Sellvia, you'll be selling unique products that help you stand out from the crowd and beat even the toughest competition. How? Sellvia ensures that your products are one-of-a-kind, making it easier for you to attract customers and maintain an edge in the market.
2. Niche Research
One of the key factors in running a successful online business is choosing the right niche. With Sellvia, you can pick from a selection of high-demand niches that have been handpicked and analyzed by their experts. These niches are not only popular now, but they're also expected to remain profitable in the future.
3. Stellar Product Listings
When you work with Sellvia, they'll create outstanding product listings for your Amazon Seller account. This includes top-notch photos and compelling descriptions that will make your products stand out and entice potential buyers to make a purchase.
4. Premium Quality
With Sellvia, your Amazon brand will be all about top-quality products and spectacular prints. They pride themselves on providing some of the best products in the industry, ensuring that your customers are satisfied and likely to return for more.
The Bottom Line: Amazon Business Benefits with Sellvia
Starting an Amazon store can be an excellent way to make money online. When you have the right partner to help you along the way. By teaming up with Sellvia, you'll benefit from their expertise in niche selection, product creation, and store management, making the entire process as easy and stress-free as possible.
As you can see, there are numerous benefits to starting an Amazon business. With access to a massive customer base, increased brand visibility, streamlined shipping and fulfillment, comprehensive seller support, global reach, and the potential for passive income, there's never been a better time to dive into the world of ecommerce.
By partnering with Sellvia, you'll have a reliable ally to guide you through the process and help you set up an Amazon store that runs on autopilot. So, why wait any longer? Book a call with our business advisors to find out how to your Amazon journey today and unlock the incredible benefits that come with running an Amazon business. Your future self will thank you!