What options do you have if you'd like to start an online business? Which of them costs you less and takes less time to gain steam? Today, we'll talk about two ecommerce models you can try as a beginner — Amazon FBA and Sellvia Fulfillment — and see which one is the best pick for you personally!
Sellvia Fulfillment vs Amazon FBA: the basics
Amazon FBA, or Fulfillment by Amazon, is a widely popular online business model you probably know about.
It's very convenient for entrepreneurs who already have self-manufactured or pre-purchased products to sell. They can easily store these products in the fulfillment centers that belong to Amazon, one of the world's largest online retailers. There, Amazon workers will keep, pack, and ship these products using Amazon's well-developed infrastructure and business policies.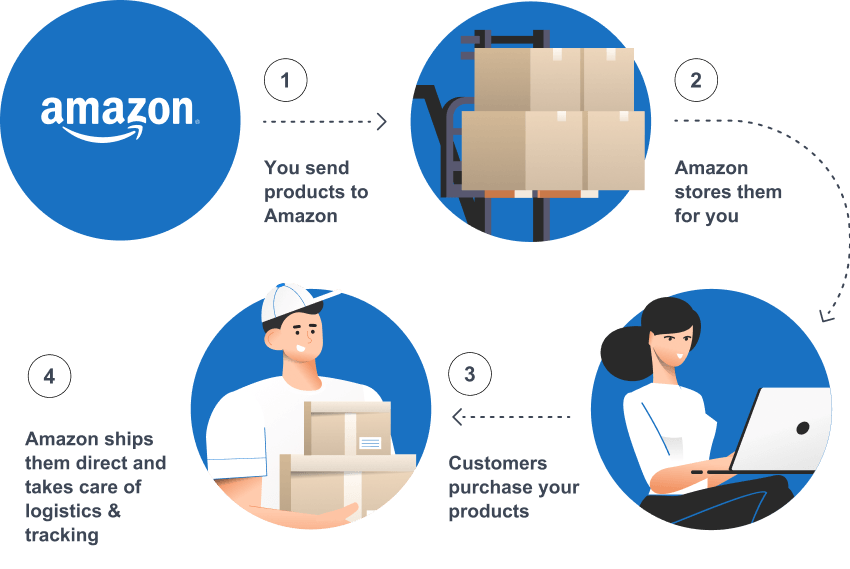 So, all you need to do is provide physical inventory! All the rest will be the responsibility of Amazon's managers and warehouse staff.
But what if you don't have inventory?
What if you can't buy thousands of product units in advance to place them in Amazon warehouses, and can't set up your own manufacturing process either?
Let's see what Sellvia Fulfillment can offer you as an alternative!
What does Sellvia Fulfillment mean?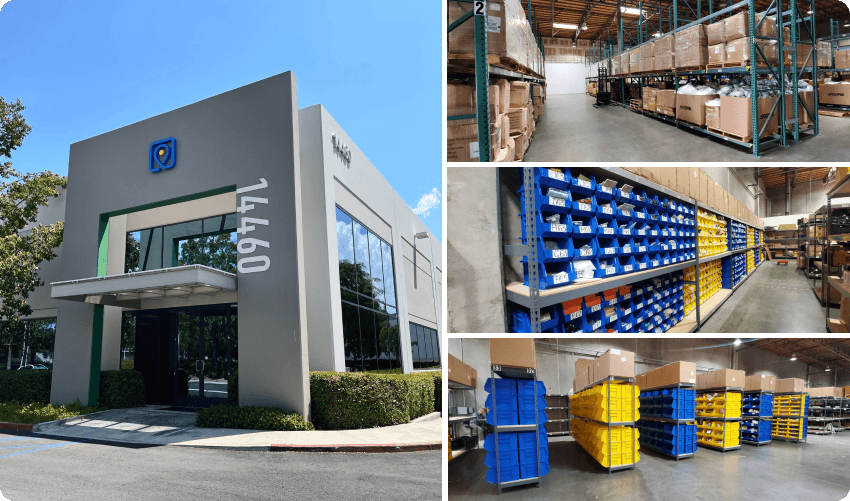 Sellvia Fulfillment is a groundbreaking offering from Sellvia, a full-scale ecommerce ecosystem for online business owners that includes:
From developing a fully functional store for its users to equipping it with the handy Sellvia plugin that allows easy product import, Sellvia does everything to cover the strictly technical side of launching an ecommerce business.
US-based Fulfillment Center
All the products available for import from the Sellvia catalog are kept in a dedicated warehouse in Irvine, California. And that means, they will reach any US buyer in just 1-3 business days!
Marketing guidance and services
Each and every one of the Sellvia products goes with a powerful product page with the goal to convert visitors into buyers instantly. Plus, there are ready-made promo campaigns designed and tested by skilled digital marketers to help business owners drive more sales easily.
A large part of the products in the catalog comes Sellvia's own manufacturing facilities in California, meaning that the company overlooks and fully controls the products' quality.
Growing stock of best-selling products
Hype, top-quality new arrivals appear in the Sellvia catalog every day!
In other words, Sellvia takes care of every operation in your ecommerce store management. All that's left for you to do is collect the profits!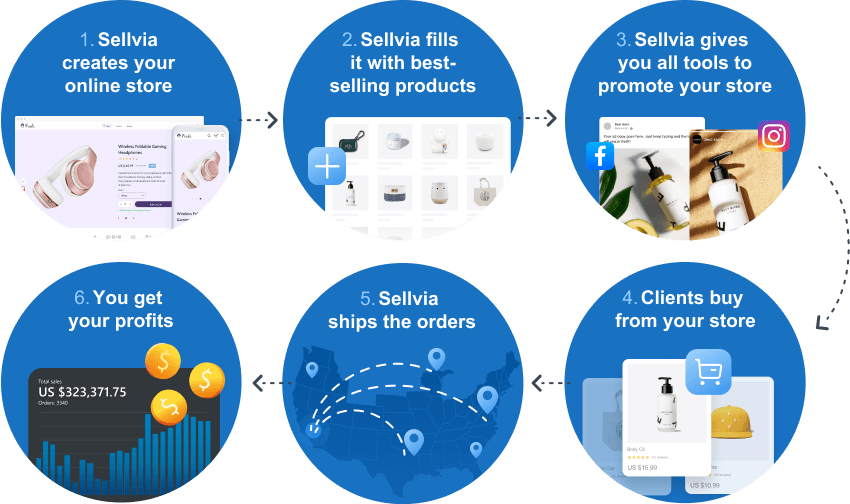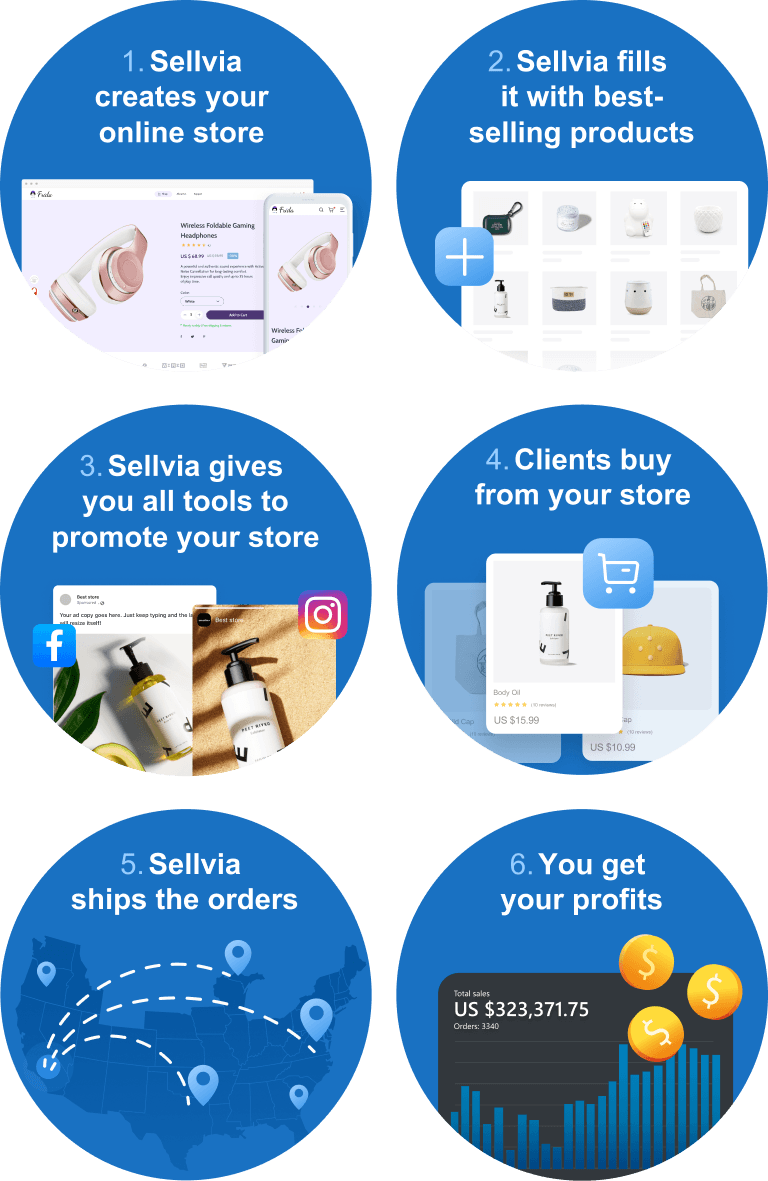 And what are the Sellvia downsides, you might be wondering?
Compared to all the benefits Sellvia offers, these are really insignificant: it's the limited amount of products (several thousand variations, as for now) and the subscription fee of $39/month.
But…
Given all the issues Sellvia solves for you — from product sourcing, storing, and packaging to branding and promotion — it's really a small price to pay for your full business support from day one!
How does Sellvia fulfillment compare to Amazon FBA?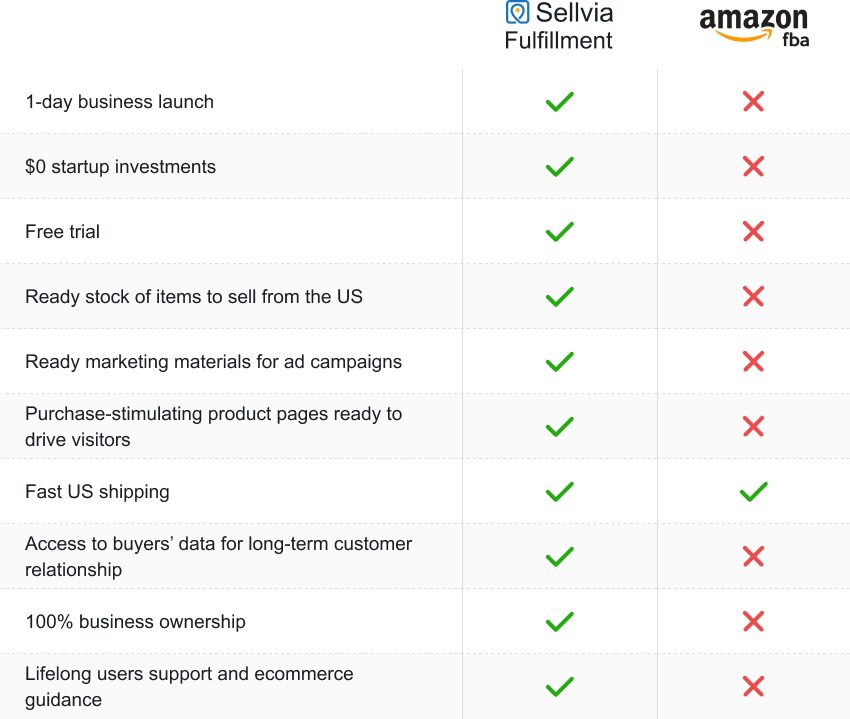 Sellvia Fulfillment vs Amazon FBA: summing up
What's the conclusion?
Amazon FBA, indeed, is a fitting choice for business owners who already have physical products at hand. To them, it's a convenient way to arrange their products delivery to their US customers in no time and outsource all the other product management tasks.
Ecommerce newcomers, however, will have to sort out numerous issues to start using Amazon FBA:
Invest at least $10,000-15,000

to manufacture or buy the needed number of products beforehand

Wait for 2-3 months

till the products are manufactured and delivered to the US to be handed over to Amazon

Invest in the products promotion

to make them more visible to Amazon users

Find a way to re-attract buyers

while having no access to Amazon users' data

Deal with the possible Amazon bans

and limitations as the platform retains the right to control the businesses using it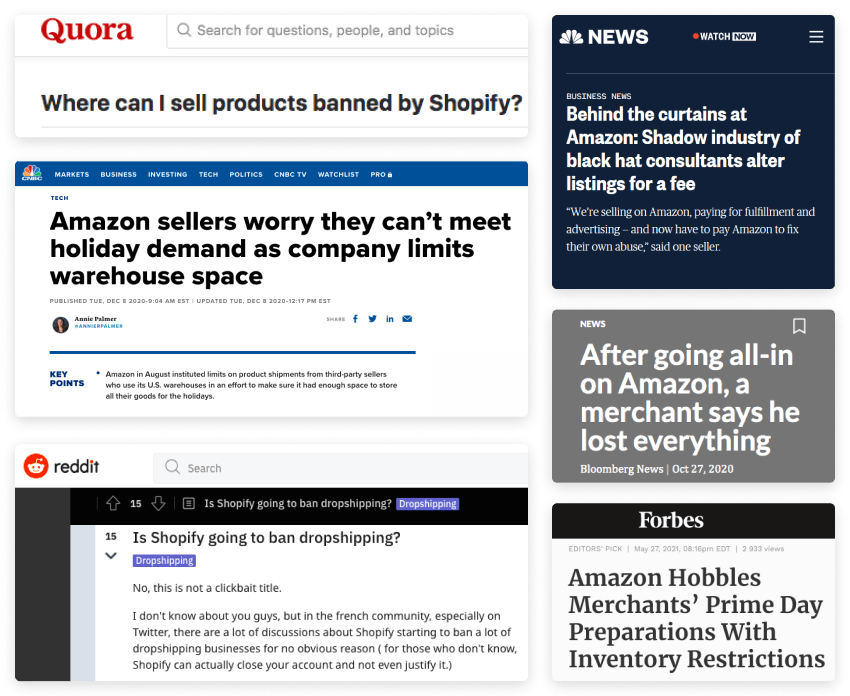 Sellvia fulfillment, in turn, is a beginner-friendly option for new entrepreneurs who are just starting out and can heavily benefit from:
A quick business start

with a ready online store made by expert developers

Little to no startup investments

with the free Sellvia trial and the free store creation option

Ready-to-ship items

already kept in California

Marketing materials

that are already tested and proven to be profitable

1-3 days shipping

to any US address

Full access to buyers' data

for more precise targeting and more repeat purchases

Free lifelong support

and guidance in both technical and promotional aspects
So, comparing Amazon FBA to Sellvia Fulfillment, how can you tell what's best for your business? If you don't have a stock of ready products to sell to US buyers and want to launch an online store ASAP with minimal investments and maximum control, Sellvia Fulfillment is your winning choice!