Got babies on your mind for business? Hey, it's not a bad place to be — with a growing global market segment forecasted to reach an estimated $15.6 billion by 2026 by Global Industry Analysts Inc., there is a lot of business in this niche. And people are having children all the time, so there is a constant demand for items to support a newborn.
Thankfully, if you are looking for baby products for your online store, Sellvia is a great resource. We have an expansive category of home and on-the-go convenience picks for little ones. And that works great for business, as the convenience and safety segment for baby products is forecasted to be at $2.7 billion by 2026. That's a big piece of pie to be a part of!
So get ready to shop for your online store (and your customers). Let's take a look at some of our top picks for baby products!

Let music, magical lights, and fun shapes set the mood for your naptime in your baby's room. We love the voice-recording capability of this night light (so you can leave a soothing message for your little one), in addition to the timer settings for 30- or 60-minute naps (which are said to be within intervals of ideal nap times). It's fun and adds a decorative touch too.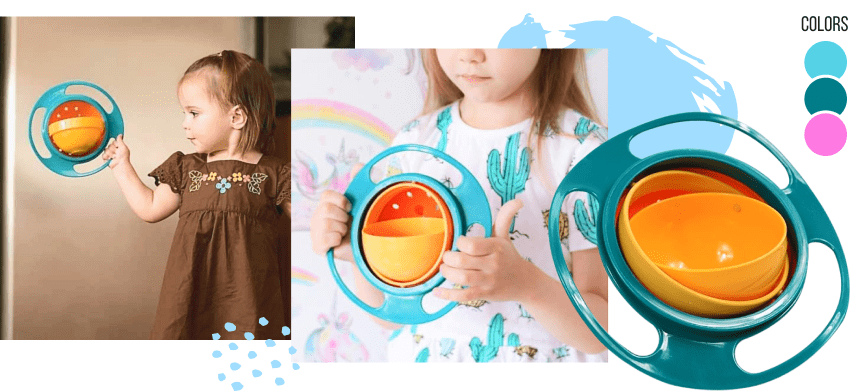 Handle dinnertime or snacktime with this ultra-smart piece of tableware. A rotating axis stand allows little ones to play with the bowl in wonder — without food getting all over the high chair or table. The coolest thing? The axis folds up and doubles as a bowl cover. This bowl comes in your choice of blue, green, and pink axes and is dishwasher safe for fuss-free cleaning.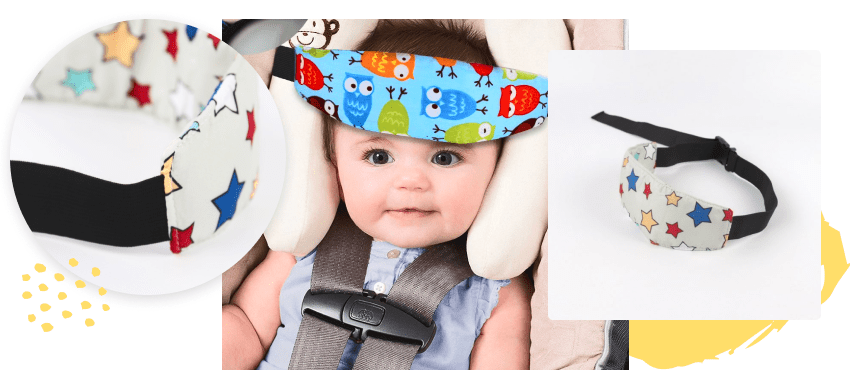 Safety comes first with transporting a baby or young child in a car. This car seat headband comes in four fun patterns and features essential forehead protection to prevent your little one from slipping forward in the event of a hard stop or minor accident, in addition to providing ergonomic support when your child is napping (so he or she is sleeping on the back, which is the safest position, and not his or her sides). The Sellvia team here loves the versatility of this headband, as it works for car seats and stroller seats alike. Just strap on and click the buckle into place.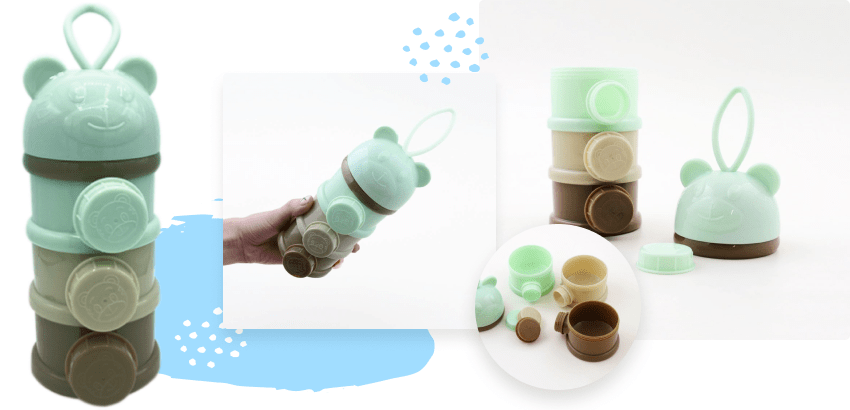 When on the go, take formula powder and small finger foods and snacks along with ease (and zero bulk) with this convenient three-compartment container. A fun bear head cap adds a touch of style while a hook allows for effortless attachment to strollers or bags. Four separate spout heads allow for easy unscrewing of caps and dispensing of food powder and liquid — no spoons required. This container works great for mobile snacks and food for any little one!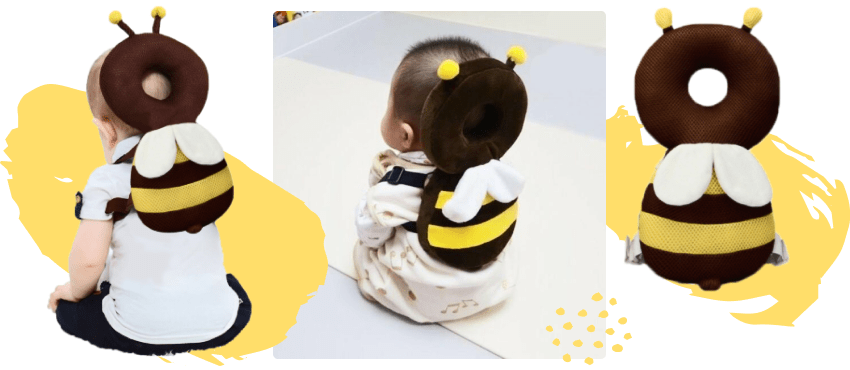 Here's the buzz on baby safety: the Brain Injury Association of America (BIAA) says that there are 564,000 children a year who have to go into the E.R. for a head-related injury– and that's no laughing matter. That's why we love this bee-design head pillow! It is great for helping protect your kid's head during playtime, whether he is on the stairs or running around the living room coffee table. Because there are sudden edges to furniture, and you don't want to risk any accidents. Wearable like a backpack with a donut cushion for the head, this velvet-and-cotton safety device is a must-have.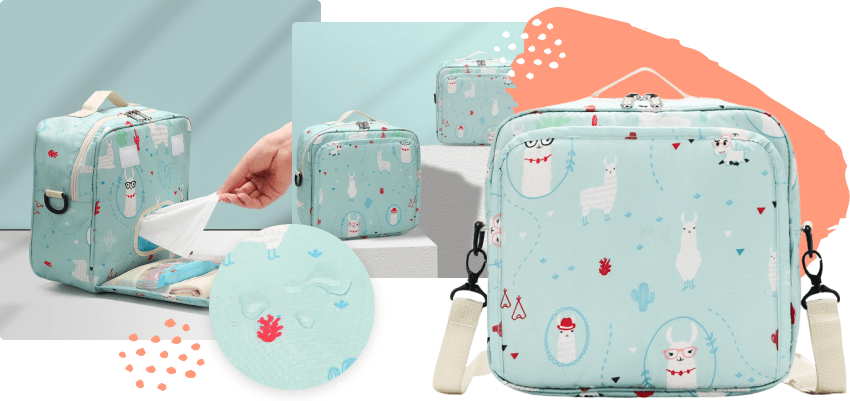 From malls to parks and the beach, be stocked and ready for a diaper change or an oopsie that requires a cleanup with the convenience of this ready-to-work diaper bag. Multiple storage pockets and a tissue/wipe opening allow for smart storage of essentials. An included shoulder strap, at the same time, makes for effortless mobility. An absolute highlight? The cute alpaca print design is all over the bag.

Make the fuss and frustration of bathtime a thing of the past (hopefully). Children usually fret over shampoo and soaps getting on their face and into their eyes, so shield them — while still getting the cleaning done — with this ultra-bright visor. Crafted from environmentally-friendly EVA resin, the easy snap-on visor is soft and adjustable (there are four size adjustments to accommodate growing head sizes). We love the cute sunflower-esque look to make your little one a bright ray of sunshine during bathtime (no more tears, right?).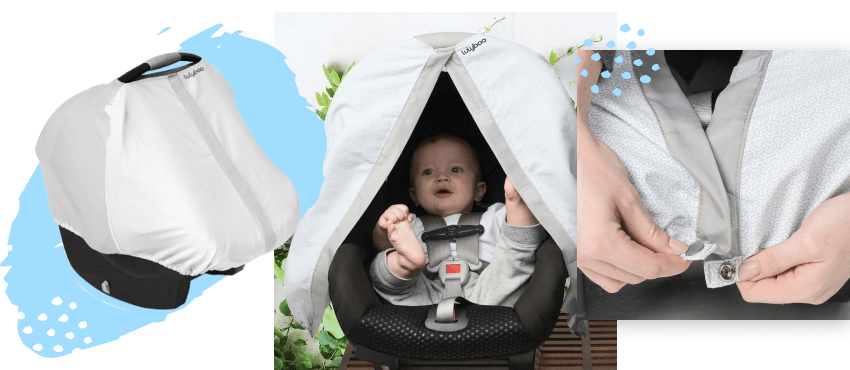 Keep your little one safe from the rain, sun's rays, or pesky bugs with this high-design baby carrier cover. An elastic base band and convenient snap cover to attach in place to any carrier while ultra-stretch fabric provides a snug fit. A simple button-and-velcro design makes for easy opening and closing, and we personally love the idea of playing peek-a-boo with a child for laughs while outside at the park or by a swimming pool.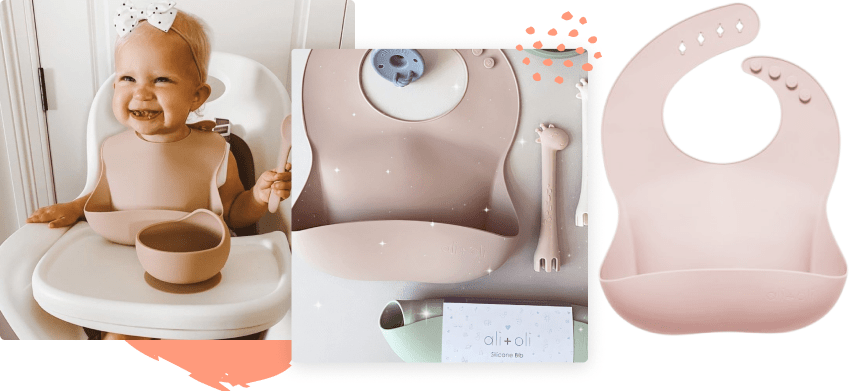 Take a step from traditional cloth baby bibs and lessen your post-meal cleanup with this silicone bib. Thanks to a generous front open pocket to collect crumbs, accidental droppings, and more, you'll have less surface cleaning to do when your little one's mealtime is over. We love that this is crafted with BPA-free, eco-friendly, 100% food-grade silicone that is easy to wash and wipe. The bib has four button closures to accommodate growing babies.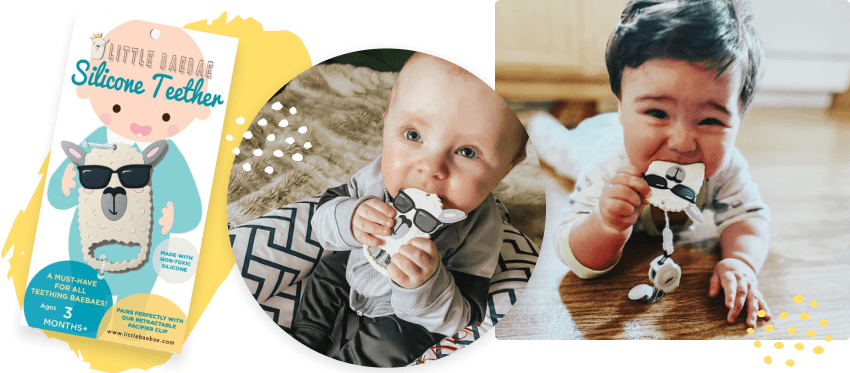 Is your little one crying over teething? Ah…yeah, it's a painful time for newborns. And it's hard to provide much support — but this friendly, super-cool sunglass-wearing llama can help. Allow your little one to chew and massage his or her gums on this little furry friend (instead of a stuffed animal or random arm of a sweater). Crafted of silicone that is non-toxic, food-grade, and BPA-free, this teether is safe to be used by little ones. It's recommended for those three months and older.
If you're selling baby products online, we're confident you will love these top selections from our team — all new arrivals in our Kids & Babies category.
All 10 items are available only with a Sellvia subscription. You can add these recommendations from us to your store to sell to your store visitors — or you can buy for yourself by shopping our site.
SUMMARY: The baby-product market will only continue to grow in the U.S. It's an ever-growing industry since children will always be born, year after year. This means selling baby products, especially those centered on convenience and safety (which is a main concern for all parents), is a smart move for any online retailer. Take Sellvia's newest picks into consideration for your store (or yourself and your newborn or one you know) today.