Have you ever heard of Isabella Kostias, also known as Baddie In Business on social media? She's not just any ordinary social media personality. She's a sensation in the world of ecommerce and a self-made millionaire. Imagine this: a young entrepreneur with not one, but two ecommerce stores, raking in impressive profits.
But how did she reach such heights of success, especially starting her dropshipping business at the tender age of seventeen? Isn't that a remarkable feat? Isabella's approach to business is unconventional, defying the norms set by so-called experts selling courses. For instance, she advises against using popular platforms like Shopify or investing in Facebook ads, deeming them unnecessary expenses. Can you believe that she advocates starting a business without any initial investment? Sounds too good to be true, right? Let's delve deeper and uncover more about the intriguing Baddie In Business.
Where stars are born: Baddie In Business
Isabella's story begins with a background many can relate to: watching her parents struggle, living paycheck to paycheck. Since childhood, Isabella struggled with mental health issues, going as far as to graduate with a dropout prevention program. And her school was right across the street from a prison, too!
This harsh reality fueled her determination to achieve financial independence.
Isabella's first experience with ecommerce comes from Twitter. Initially, she just promoted small clothing brands on her account for money. Isabella was trying to get more followers and discover productive promotion methods that would help her in the future.
Contrary to common belief, she stresses that her success didn't come from her looks, as she rarely showed her face in her business videos.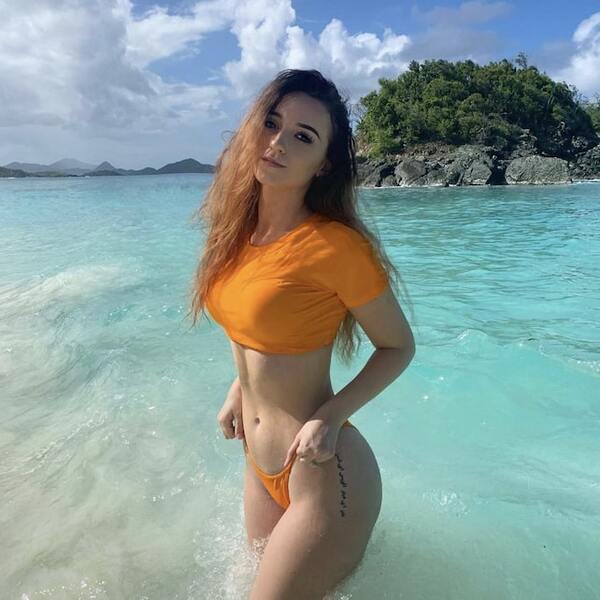 She soon discovered dropshipping and began using her twitter account to sell her own products, growing her store at an impressive rate. However, unfortunately for Isabella, her mother didn't understand and didn't approve. Her conservative hard-working parents wanted their daughter to get an education and a "real job".
So, Isabella put her business to the rest and used the money she made by dropshipping to pay for a dental assistance school, and then — to colledge.
Falling down, but getting back up: overcoming barriers
Societal pressures led her to sideline her ecommerce aspirations temporarily as she felt pressured to pursue dental assisting school. While she didn't want to work a 9-to-5 job, she still thought that she had to get a higher education to make money. But life took a significant turn for Isabella after she began dental assisting school and worked in that field for a year. Then, during the pandemic, her dog's TikTok account suddenly started gaining rapid followers.
So, realizing her potential in social media, she boldly stepped into ecommerce full-time. This success led her to reignite her ecommerce dreams, starting anew with just $100. When she was around 17-18 years old, she bravely began a dropshipping business. So, with a modest $100, she started her own online store.
Can you start a business with $100? Sure you can!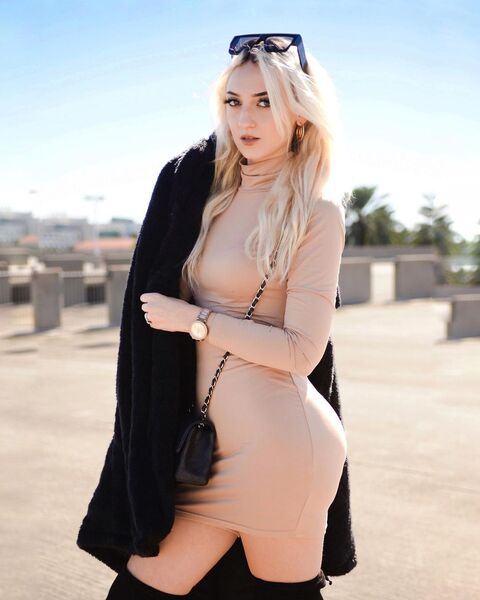 Isabella's initial venture into ecommerce with lashes didn't immediately take off. She faced the challenge of creating engaging business content for TikTok in a landscape where resources on TikTok marketing were limited, learning everything from scratch. Yet, she persevered, constantly learning and adapting. Her advice?
Choose a product category you're passionate about, something you use or like in your daily life. It makes selling more authentic and relatable. And remember, shipping time matters in today's instant gratification world.
How did she go viral?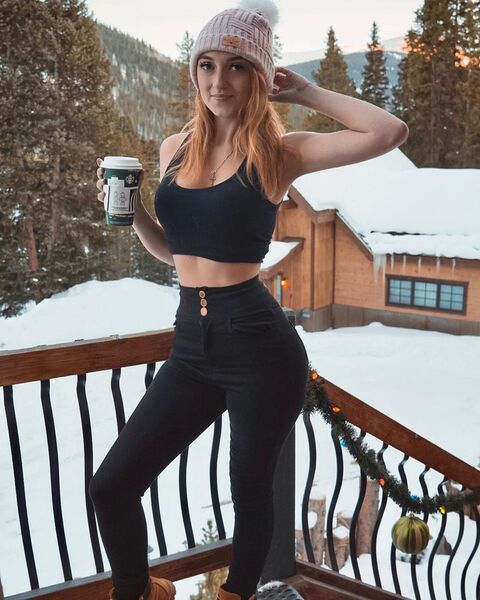 Isabella's journey involved several shifts, from lashes to makeup bundles and finally, niche-specific products. She highlights the importance of creating unique content and embracing criticism. Success, she shares, came gradually, with some of her videos reaching millions. After selecting your product, the next step is creating your online store, right? But Isabella advises against the mainstream choice of Shopify. Why? After a free trial, the costs can escalate, especially if sales are slow. But what about marketing? Well, she's not a fan of traditional methods like Facebook ads or paying influencers. After all, why risk your hard-earned money on uncertain returns?
The receipt to balance business and education found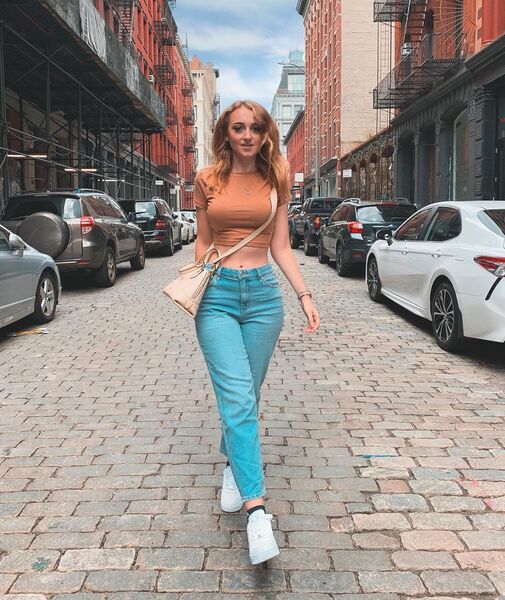 Isabella's advice to newcomers is simple: don't just jump head-first with no plan! So while she was building up her online business, she was still a full-time colledge student in dental school. Over time, Isabella's business income soared from $10,000 to $35,000 per month in just a few months. A testament to her dedication and hard work, wouldn't you agree? So, when her business started making serious money, she felt like she needed more time on her hands, and quit her steady job.
But Isabella didn't stop at ecommerce. She also monetized her dog's TikTok account, diversifying her income sources. Her journey underscores the myriad ways creators can monetize their content with consistency and dedication.
The power of TikTok
A significant chunk of Isabella's success is attributed to TikTok. She believes the same strategies can work wonders on platforms like Instagram Reels. She encourages aspiring entrepreneurs to leverage TikTok's vast potential for growth and reach. To succeed in dropshipping, building an online presence is crucial. Isabella's strategy? Create engaging TikTok content about your product. Share stories, express your passion, and focus on branding. You don't need fancy equipment; a smartphone will suffice. But, remember to be consistent and think long-term. And don't forget about the newly introduced TikTok Shop and its capabilities to grow your business!
But what YOU can learn from her story
Isabella K's journey from a modest $100 investment to a thriving $400,000 in just her last one year with ecommerce is nothing short of inspiring. So her story is a powerful testament to perseverance, adaptability, and the courage to defy norms. For anyone aspiring to venture into the online business world,
Swimming with jaguars in Honduras 💦 pic.twitter.com/bD7wsA04Ve

— Baddie In Business (@Baddieinbiz) November 29, 2018
Isabella, the Baddie In Business, stands as a beacon of inspiration, showing that success is possible regardless of your background or circumstances. Isn't it amazing how determination and innovation can lead to such astounding success?
Start your own business with Sellvia
If you are passionate and you have a dream, you can achieve it!
This is your time to shine. So why wait? Dive into the market and create your own success story. You can start your own dropshipping business for free with Sellvia. Do you think it's too hard? Think again. If Isabella can do it, so can you! She seized an opportunity and became a MILLIONAIRE. So what are you waiting for? Start dropshipping today!
Dropshipping is easy, flexible, and profitable. But you don't have to do it alone. Because with Sellvia, you have a partner in your ecommerce journey. Sellvia gives you everything you need to succeed: a ready-made online store, a catalog of high-quality products, fast and reliable shipping, and expert support. You can sell anything you want: fashion, beauty, electronics, or anything else. Sellvia has it all covered.
Join Sellvia today and see how easy and rewarding it can be to run your own online store. This is your chance to create your own success story and inspire others to follow your footsteps. Are you ready to take the leap? Get a turnkey dropshipping store for FREE from Sellvia and discover the potential that awaits.