Have you ever wondered what's the best way to make money online? Even though there hardly is a universal answer that would fit everyone and anyone, the overall idea is still very clear. It's something you can launch and run with little to no startup investment and knowledge – but still grow into a money-making machine if you want to. For Olusola David, our today's guest, affiliate marketing was the thing that ticked all the boxes – let's see how YOU can follow in his footsteps!
Hi, please introduce yourself!
Hi, my name is Olusola David. I was born and brought up in West Africa, Nigeria, to be precise. I have a BSc Degree in Political Science, but I'm a full-time affiliate marketer and a YouTuber at Olusola David.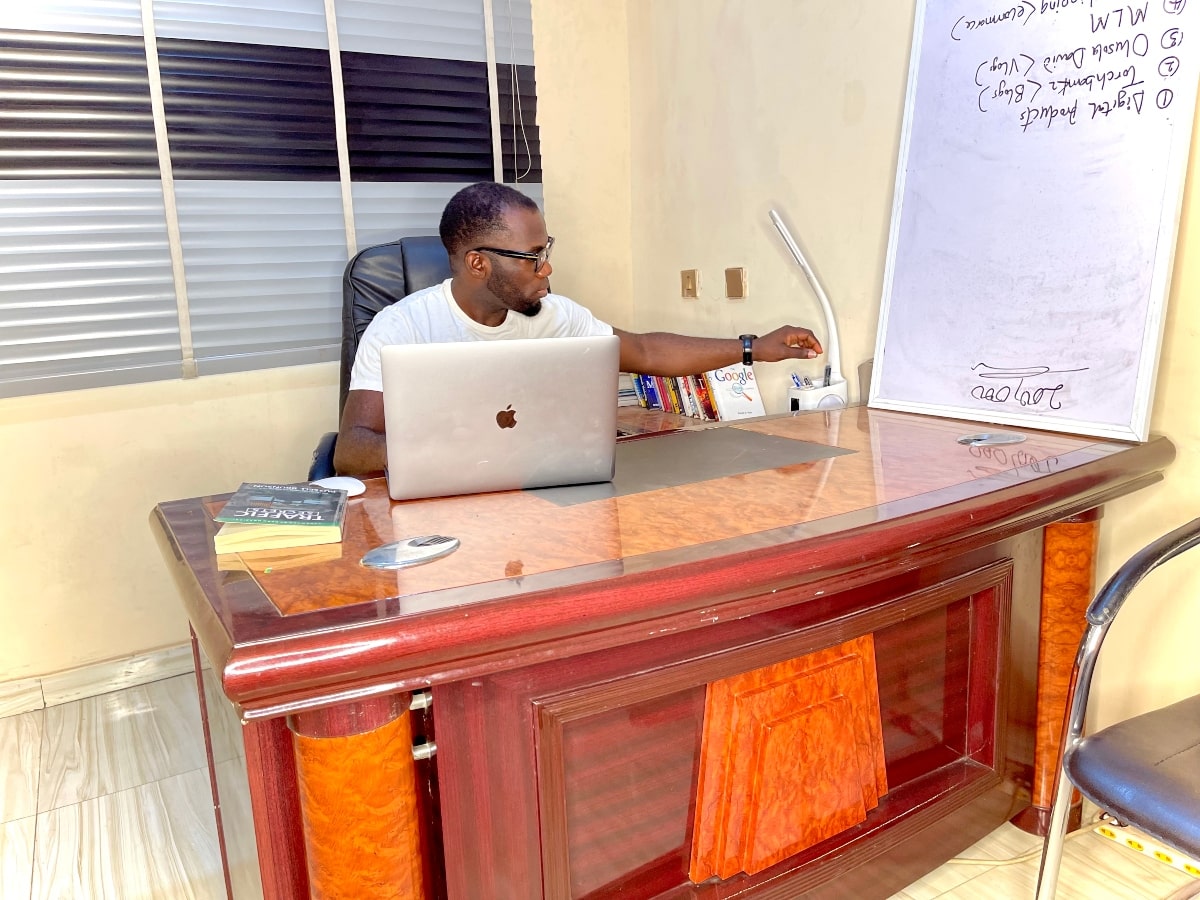 Ever since I created my first blog at Torchbankz about 4 years ago, I've always enjoyed blogging as a full-time passive income activity and I derive 100% pleasure from it because of the lifestyle it has given me.
Why is affiliate marketing the best way to make money online for you?
Affiliate marketing has seriously changed my life financially. I literally built myself through trials and error. All I had access to was YouTube videos and free online articles because I was broke to the extent that I couldn't afford a good course on affiliate marketing. I've learnt a lot from Pat Flynn of smartpassiveincome.com and other SEO gurus like Neil Patel and companies like Ahrefs.
Initially, it was time-consuming because I had no one to put me through. But the majority of the hard work is being outsourced now, so I have more time to spend with my loved ones without reporting to any boss.
Within the past 4 years, I've promoted several affiliate programs in the ecommerce niche. Among them is AliDropship affiliate program that has fetched me over $40,000 in affiliate commission.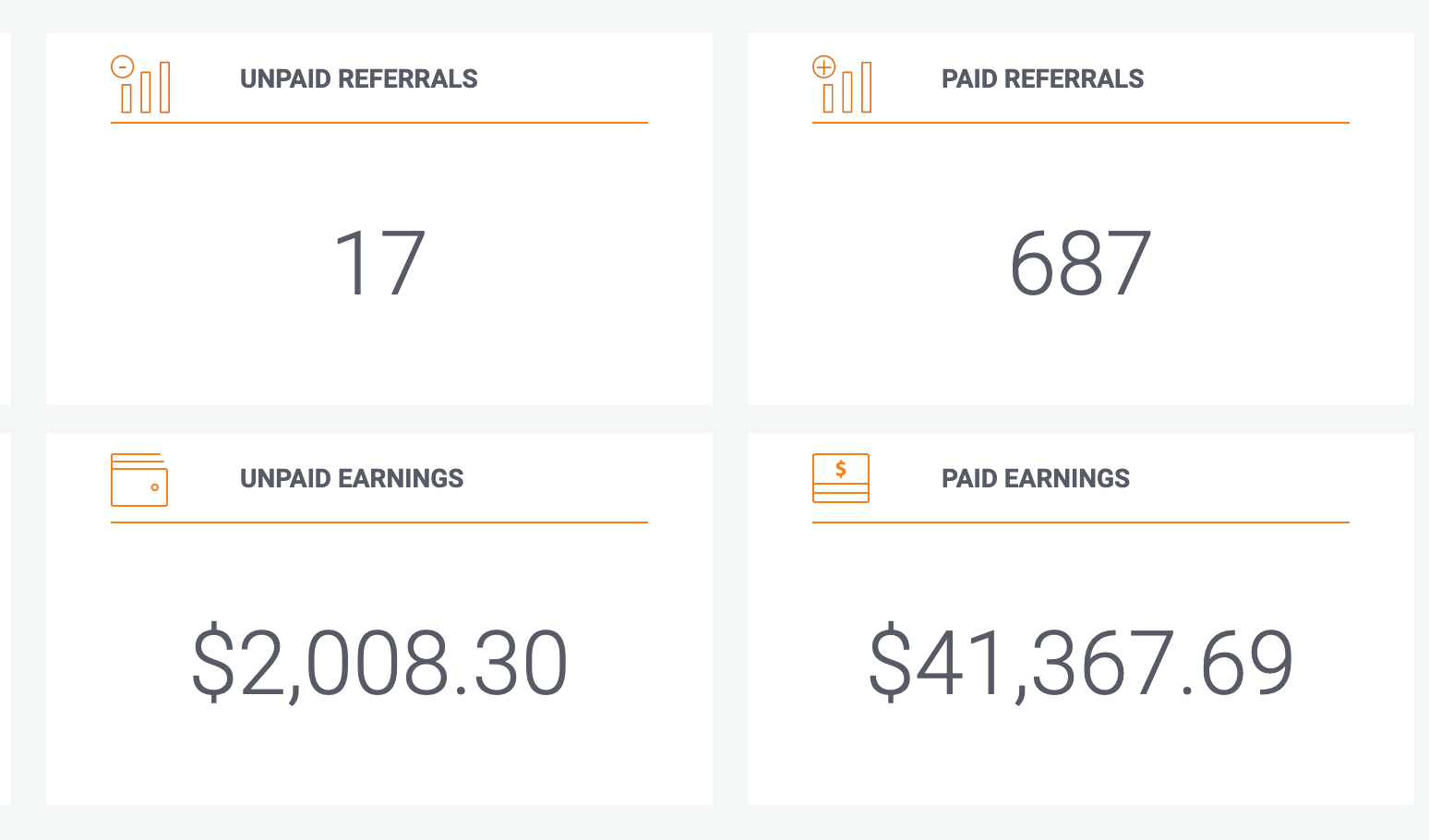 Currently, my average income from affiliate marketing is around $10,000 on a monthly basis and at times, it could be more.
Wow! But how soon did you start making money from affiliate marketing?
I had my first affiliate commission after the 6th or 7th month of creating my first blog. The affiliate income was $165 and that was the only motivation I needed back then. Because I had almost given up to the extent of taking up a 9-5 job that I later quit on the 3rd month after my first affiliate commission.
Fast forward now, that simple first blog has generated over $100,000 in affiliate commission from several affiliate programs.
Tell us more about the affiliate programs you're a part of!
I am a member of several ones, including the Sellvia affiliate program. And the majority of them are about the products I have personally used. For example, I have my own dropshipping store.
Indeed, I have more success promoting affiliate products I have personally had success with. I was able to successfully promote programs like AliDropship and Sellvia because I had success using their solutions.
This gives me the confidence to relate with potential customers having known their pain point and most especially how to use the affiliate product to provide solutions to their problems.
And how is your own ecommerce business working out for you?
I run a personal ecommerce store, GamifyHub, created with WordPress through the help of AliDropship and the Sellvia plugin. So far, I've only been able to make over $2,000 and this is basically because I didn't take it seriously contrary to affiliate marketing.
However, most of my sales were as a result of the AliDropship premium product plugin I installed on my store. And few of the sales also came through search engines.
So now, I'm looking into organic traffic by creating targeted content for several specific keywords around the products in my store.
My audience loves the fast Sellvia delivery and I appreciate how fast it set up the whole business model with all-in-one functionality for store owners. Many people might find it their chosen best way to make money online!
How do you promote affiliate products, exactly, to make the most out of your best way to make money online?
I basically promote affiliate products on my blog through keywords research – a good example is the Sellvia Review I published. For that, I look for keywords related to these affiliate products using keyword tools, and I try as much as possible to create the best content for that keyword.
Also, I promote affiliate products by listing them among my favorite tools. These, however, are products I actually believed in.
Currently I've been investing more time in content collaboration via guest posts in order to boost the authority of my blog and give me the ability to compete with even higher competitive keywords.
Another good method that I'm using currently is creating tutorial-based videos about the affiliate products. I did them a lot on my YouTube channel: one of the recent additions is this Sellvia tutorial video.
What's your advice for those willing to become successful affiliates in 2022?
Consistency is vital in this business model. Don't stop learning and always implement what you've learned. For beginners looking to be successful in ecommerce affiliate marketing, I'll suggest you try the business model yourself just to have first-hand information in order to create better content.
After that, make friends with other bloggers in your niche and don't always see them as a competition. This way, you'll be able to grow your blog authority easily via backlinks from several collaborations like guest posts, etc.
Any ambitious plans for the future?
Building my brand name and eventually creating my personal product that other people can also promote as affiliate marketers.
How inspiring is that! Getting your own online store for $0, you can gain free industry and product knowledge to make your first guided steps in the world of ecommerce. And spreading the word about it as an affiliate, you get to educate and encourage others – as well as secure yourself an extra source of income. Isn't that a win-win for everyone?