In any business, the customer is the most important aspect. Without customers, no business will become successful. Especially in the ecommerce industry. Your customers are everything, so you have to make sure you provide them with a quality customer experience. To do this, you need to be aware of the latest customer experience trends and customer habits.
When you're starting an online business, you have to be well prepared for anything. Especially you have to have extensive knowledge about your audience of customers.
How well do you know your customers and their spending habits? Chances are, not well enough. Not because you don't do your research, but because customer experience trends are always changing. This year consumers like one thing, the next they will transition to something completely new. And that's just how it goes in any sphere of business.
For your business to accomplish great things, staying in touch with your customers and understanding their behavior and then adjusting your business to fit the customer's needs is essential.
Sellvia is your ultimate solution in the ecommerce space. Looking to start an online store? We'll provide you with all the essentials to establish one. Want to sell hot products for high profits margins? Look no further than our catalog. Or maybe you want to sell your own unique products that will win over the customer hearts? We've got you covered! Feel free to book a free meeting with our business advisors to get started creating six-figure business!
That's why, in this article, we will dive into the world of online shopping and see what customer experience trends are popping right now.
Let's go!
#1. Online shopping is as popular as it has ever been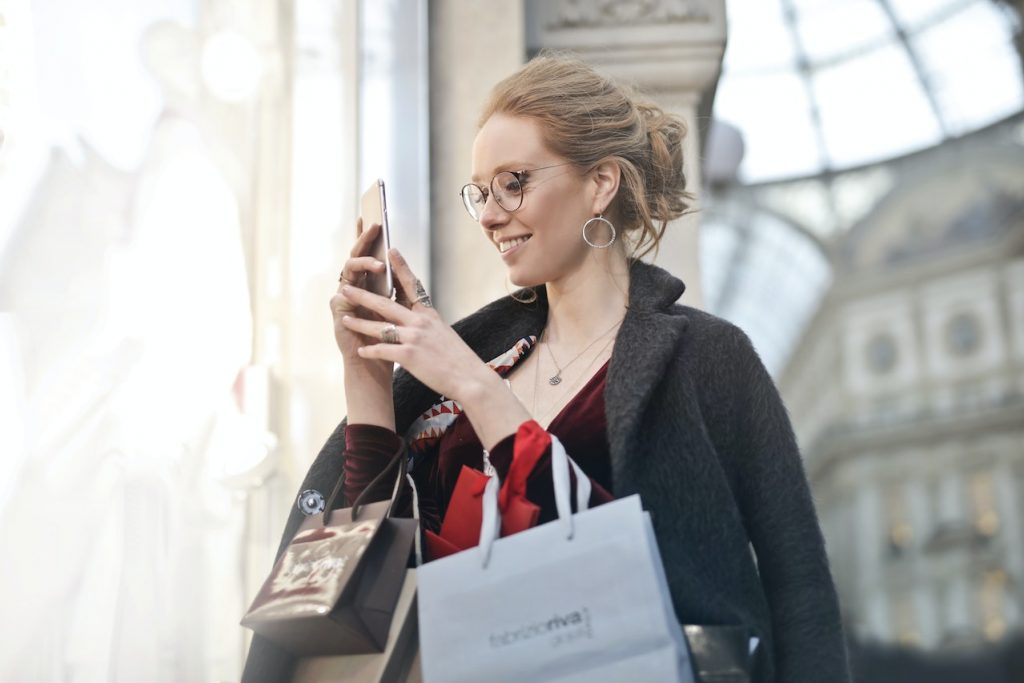 Due to the recent worldwide pandemic, many retail stores around the United States (and worldwide) have had to temporarily or indefinitely close down.
Because of this, the only way to continue providing consumers with a shopping experience is through online. That's why many retail stores shifted to an online-only strategy, forcing customers to adjust their shopping habits as well.
Seeing it as a safer option, 52% of online shoppers switched to online shopping, according to a study. Moreover, even after the stores reopened, the preferred choice of shopping was still via online.
Ecommerce is now the preferred method of shopping for many consumers, and that's exactly the reason why businesses must continue innovating to provide a high-level service.
And it's exactly the reason why, right now, is the best time to start an ecommerce business.
For an online business owner the task is simple: provide customers with a positive online experience, along with high-quality content, and you'll be on the right path to establishing a booming online business.
#2. User-generated content is more influential than ever
Whenever we consider purchasing something online we always look for what other people say about the product or service.
That's where user generated content plays an important role. Online consumers are more likely to purchase products from an online store that features the photos and videos of customers who previously purchased the product.
In fact, 72% of consumers say that UGC is the content they most want to see on ecommerce sites and 58 percent report having left an ecommerce store without purchasing because the website didn't include any customer reviews or photos.
For online brands this is a signal that consumers want to hear more from other buyers.
That's why online business owners should consider implementing UGC into their social strategy. By sharing customer reviews and promoting UGC through giveaways and other promotional tactics.
#3. Brands should focus on creating communities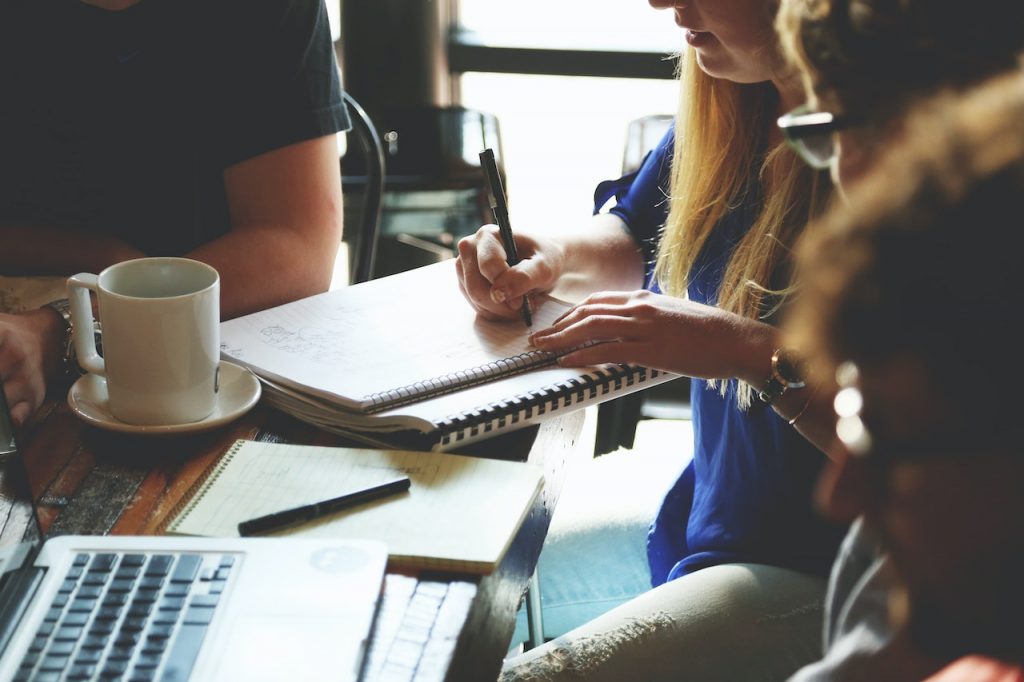 According to general customer experience trends, shoppers will reward brands that invite them to participate in their communities.
At the end of the day, user-generated-content comes from genuinely interested consumers who have a real interest and passion for the brand. Furthermore, it can act as a digital form of word-of-mouth.
This is exactly why many brands have started making that extra effort to form communities of their passionate customers. Furthermore, 62% of consumers state that they would join an advocate community to create content for a brand they made a purchase from.
A major benefit of establishing a community is loyalty. When people feel that they are a part of a brand, their loyalty for the brand will continue to grow. As a result, their buying potential will also improve.
#4. Online consumers look for more personalization

Now is the time when brands are much more than just businesses that provide certain services.
They represent values and beliefs that many consumers resonate with. Consumers want to be part of something greater than themselves, and represent the company's values. That's why online shoppers want to feel more connected and directly engage with them.
However, in return, they expect brands to understand and respond to their unique needs. Simply put, they want a personalized buying experience.
Currently 70% of consumers say it's important for brands to offer a personalized experience – up from 67% in 2019.
Throughout the customer journey, consumers experience moments where they make decisions that shape their preferences. In these moments it's crucial for you to provide consumers with the right solutions. They expect immediate and even personalized solutions, so by providing this, you help yourself meet specific customer needs.
Brands that commit to providing their customers with more relevant and personalized online shopping experiences will be strongly rewarded. Moreover, 72% of people say they are more likely to purchase from a brand if it consistently provides them with a more personalized experience.
That's why every moment matters. Optimizing your content across all channels ensures you never miss the opportunity for customer engagement and, as a result, sales.
#5. Multichannel approach should be a top priority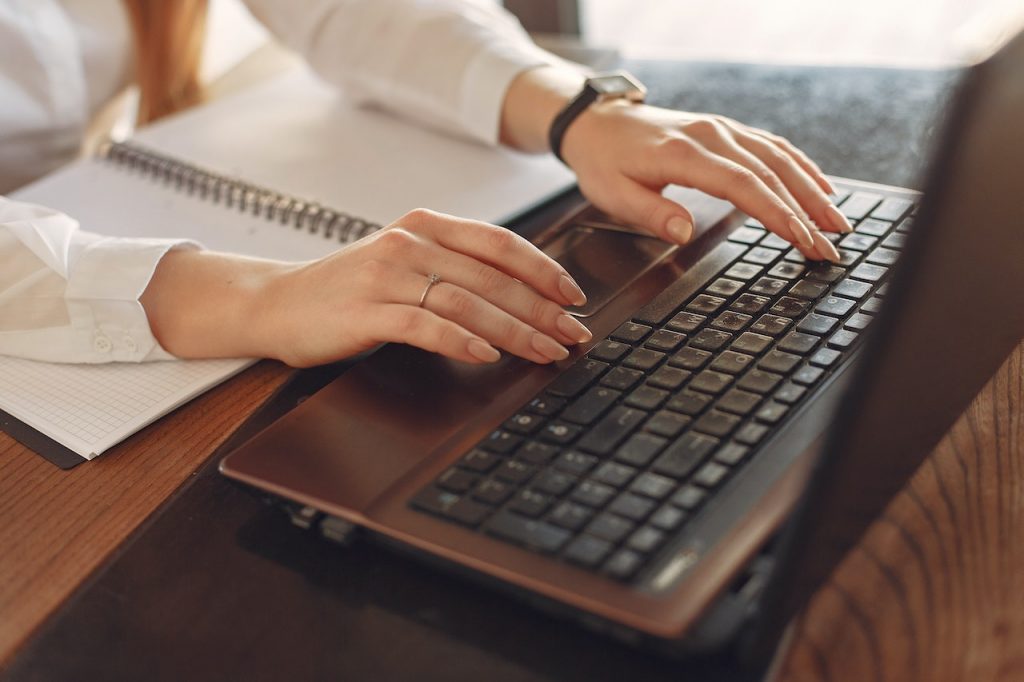 Nowadays we have all sorts of media channels that we distract ourselves with everyday. From TV to social media, emails, text messages, etc.
With so many media channels, a single-channel strategy is not enough to attract and retain consumers. Their attention is easily pulled away in many different directions and if your business isn't present in any of them, consumers will quickly forget about your brand.
However, this doesn't mean that you should immediately tackle every single media channel out there. Obviously, not every channel will offer a positive investment for your efforts.
Instead, you should pick out a few media channels where the majority of your audience is and focus on them.
Some channels may work only during specific stages in the buyer's journey and some may work only for a period of time. Track and follow your data and listen to your customers to better understand whether the channel is worth your time and effort.
#6. Gen Z is the most active in social purchasing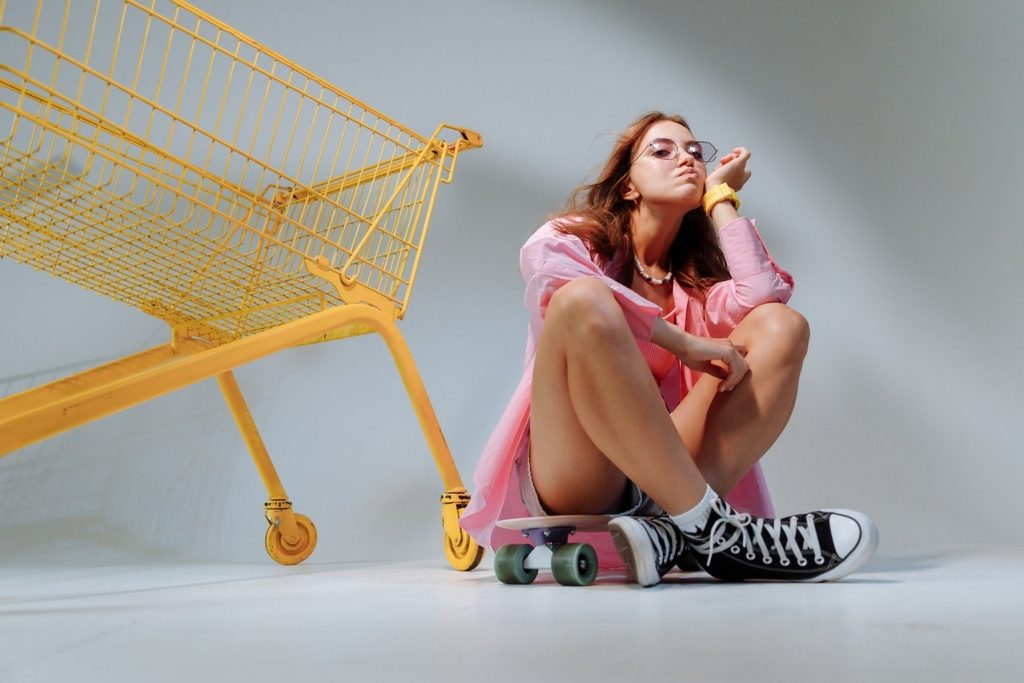 In the US, Gen Z is becoming a highly influential group of shoppers and buyers.
According to recent research by eMarketer, Gen Z is more likely to engage in social commerce compared to older generations. More than half of Gen Z adult social network users (ages 18 to 24) are social buyers, and nearly half of Gen Z teen social network users (ages 14 to 17) are.
As an ecommerce enthusiast, your goal is to find a way to these customers with high buying potential.
So, the next logical question is where can you find these consumers? Gen Z is mainly active on social media platforms such as TikTok and Instagram. Over the years, Instagram has transformed from a photo/video app into a full blown ecommerce platform with advanced advertising and shopping features. While TikTok serves as a short-form video platform with informative and entertaining content.
Nevertheless, even when you know where to find your potential customers, you still have to get them interested in your offer. So, what do Gen Z buyers look for?
Most Gen Zers spend their money on:
Technology & electronic goods
Health & wellness
Education
Discounted products & services
Small businesses
Additionally, they look for various types of content that they find: informational and helpful, or lighthearted and funny, or inspirational.
So, if Gen Z is a part of your target audience, you have to make sure you have a social media presence and provide them with exclusive content.
#7. The impact of social media influencers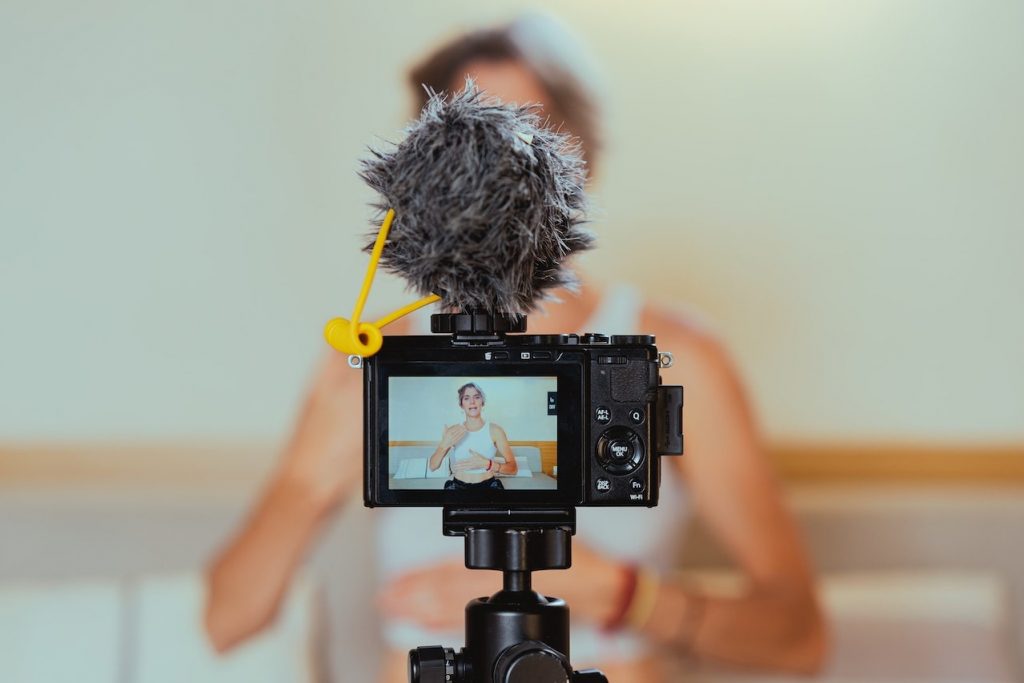 Influencer marketing is one of the most popular marketing channels out there.
The influencer market has increased year-over-year, reaching about $13.8 in 2021. And it's no surprise, as Millennials and Gen Zers heavily rely on influencers for finding new products and choosing what brands to trust.
More specifically, they look for recommendations from influencers who have a small niche audience.
In turn, brands seek out various "micro influencers" to partner with and promote their products. Furthermore, according to a recent report, 40% of brands that utilize influencer marketing choose to partner with a "micro influencer", rather than with a traditional influencer.
So, if your business is one that's very niche, your task is to find an appropriate influencer who is in a similar niche, and collaborate with them. If the collaboration is done right, you can expect an influx of new customers.
#8. Consumers don't hold back on providing their pets with a higher quality of life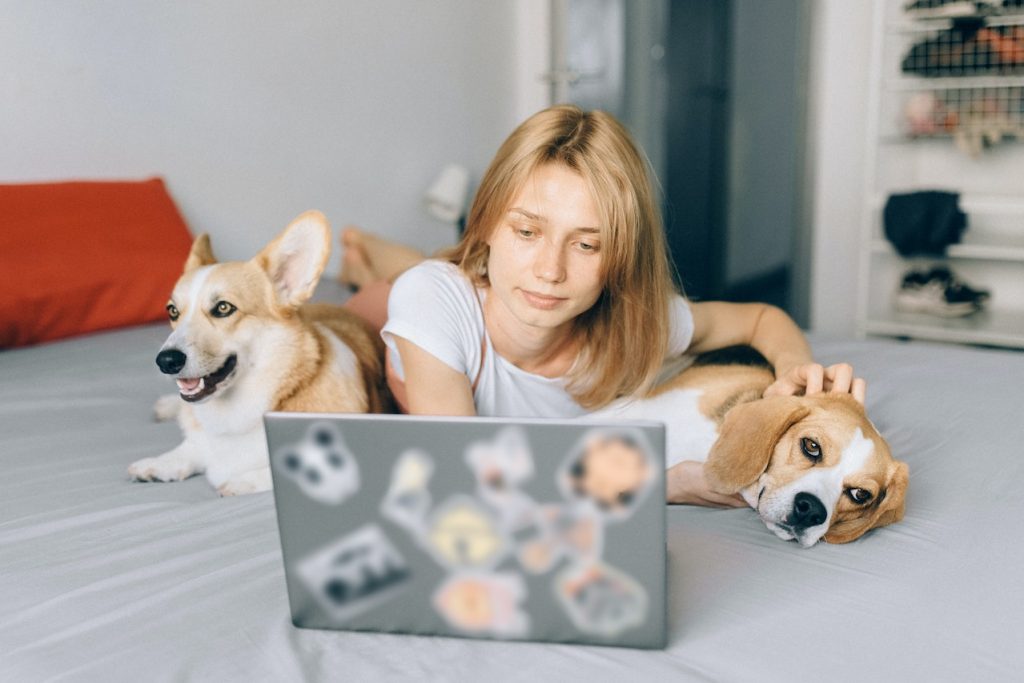 Nowadays, consumers are more than ever willing to spend big bucks on their pets.
According to APPA (American Pet Products Association), about 70% of US households have at least one pet. And no matter the product, if it makes their pets happier, there's a group of owners who will buy it.
Moreover, the value of the US pet industry will reach approximately $109.6 billion in 2022.
In fact, over the last decade, the amount of money Americans spend on their pets has doubled! Back in 2010, the total money spent on pets was roughly $45.53 billion.
Why are people spending so much on their pets now? This trend has been growing longer than you might think. In 2017 to 2018 was the biggest annual increase in pet spending, with the total amount jumping from $69.51 billion to $90.5 billion (a 30% growth!).
But it doesn't stop there. The worldwide pandemic also played a part in this rising trend. Since people have come to spend more time at home, they inevitably started spending more time with their pets. Probably more than they have ever before. This is likely another reason why people have come accustomed to buying things for their furry friends.
But the best part is that this trend isn't going to stop anytime soon! Pet owners are going to continue spend their money on their pets in the near future.
#9. Providing quality product information
It's no secret that a well constructed presentation of online content drives sales.
Consumers state that a detailed product description plays a crucial role in their purchase decision.
Moreover, 81% of consumers believe product content quality is far more important than brand recognition.
On top of that, customers say that high-quality media is what persuades them to buy a product that they didn't think they needed.
It's safe to say that high-quality product content is the key to your marketing strategy.
By providing potential customers with accurate information about your product gives them the trust they need when shopping online.
Customer experience trends: Conclusion
In ecommerce, finding out what customer experience trends shape their behavior is what helps you come up with a strategy to reach your potential customers.
The modern ecommerce consumer looks for quality and convenience when it comes to online shopping. As online users opt in for digital channels for shopping and buying, ecommerce brands need to make sure that their shopping experience is on par (or even better!) with what retail stores offer.
And with Sellvia, you can be sure that you will get everything you need and much more to start your own online store and sell high-quality trending products.
If you're looking to start an online business, you have to be equipped with the best tools possible to succeed. With Sellvia, you will get all the tools you need to build a thriving online business selling awesome products. Book a call with our business advisors and they will tell you everything you need to know to build a successful online business.