So last time we talked about great Halloween t-shirts as the basis for your Halloween outfit ideas. But we can't forget about hoodies, which are an essential for cold October nights, especially on Halloween. Grab your spooky-day fits with our new arrivals of Halloween hoodies!
Say it (without fear)
Let cheeky Halloween phrases express your excitement for October 31st (or October in general) with these lettered selections!
Raise a glass (metaphorically…or through any spell you can cast) to the fearless ladies on their brooms with this comfy, made-for-everyone hoodie that is crafted from a blend of cotton and polyester fleece — for ultra-softness. Available in black or white and made with inclusive love for sizes S to 5XL.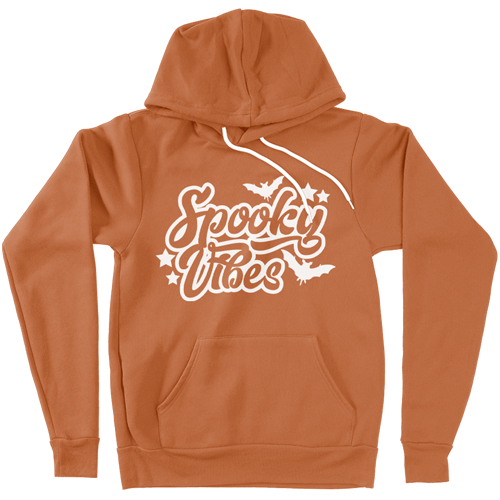 "Spooky vibes" indeed. Because Halloween night is all about frights, the unexpected cold, and handfuls of candy. Airlume cotton and polyester fleece make this hoodie super warm and soft. Bonus? A convenient drawstring on the hood allows you to tighten and hide from ghosts and lurking vampires.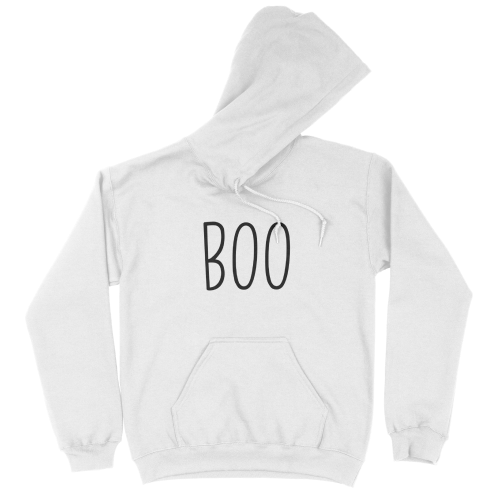 Three letters. One word. And we all know that it's Halloween. Perfect for ladies and gents alike, this heavy-blend hoodie delivers exceptional warmth and is great for layering when you're out and about for your Halloween festivities. Available in black and white for a ghost that stands out (or blends in) when night falls.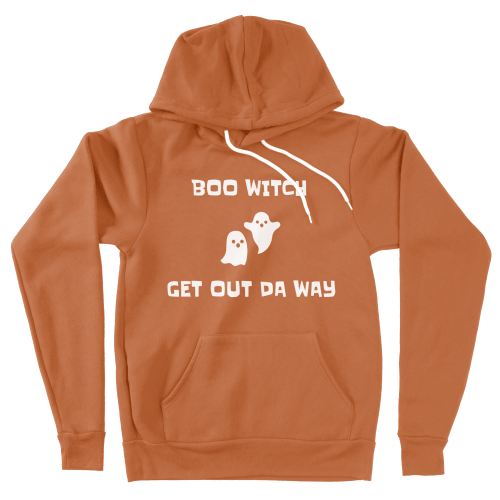 Get cheeky with the evil broom-fliers that may lurk on Halloween night with this fun, sassy-captioned hoodie. Crafted from warm Airlume cotton for supreme comfort and available in oh-so-Halloween colors: autumn (orange), black, and white, this easy throw-on is great for your Halloween outfit ideas and for all fall long.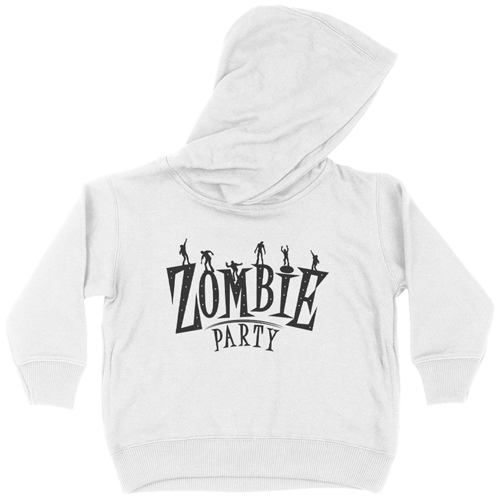 Little ones need to be in on the spooky fun too. This cute "Zombie Party" phrase hoodie fits youngins aged two to six years in age and comes in black or white. Airlume cotton promises a snug wear and fit for the chillest of October nights.
More than words
Get graphic — because it's Halloween, after all. Check out some of our top Halloween outfit ideas picks for our design-print hoodies: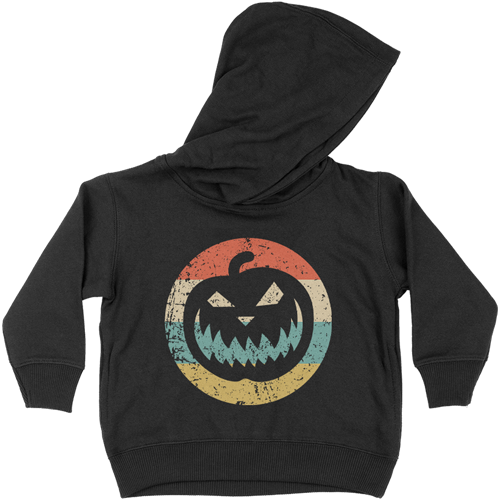 Let a grimacing Jack-o-lantern light up your kid's Hallowen night. Ward off spirits and bad guys with this snug hoodie, great for girls and boys alike. Made from loving Airlume cotton and polyester fleece for ultimate comfort and softness.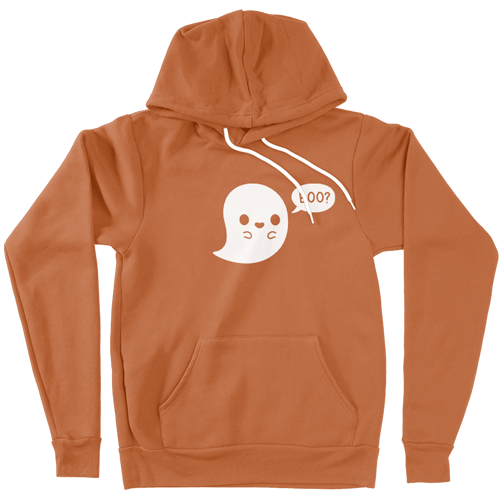 Not into the scary stuff? This cute little ghost will soften the usual frights of Halloween for you. Available in autumn (orange), black, and white, this drawstring hoodie provides softness and autumnal hues for a perfect wear on a crisp autumn day.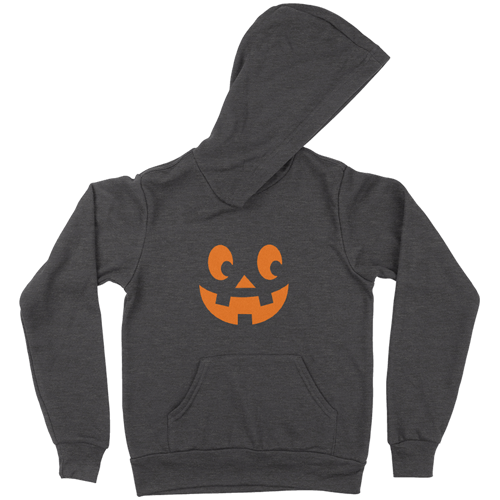 Give the kids something snug and cute if they're not dressing up but still want to be in on the Halloween spirit. This hoodie is available in two colors, black and dark grey heather. This kids' hoodie is crafted from a blend of Airlume cotton and poly for ultra-soft wear and versatility. The smiling Jack-o-lantern face adds an adorable touch on a rather scary holiday — and children and parents alike will love it.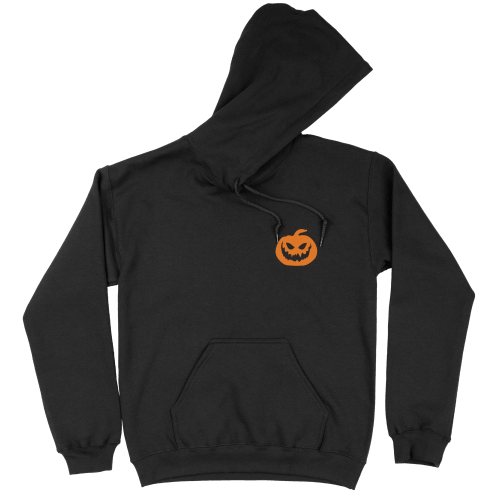 Sometimes, simpler is better. That's why this soft hoodie featuring a sinister smiling Jack-o-lantern at the chest is a great holiday pick. It embodies Halloween simply in an easily-wearable fall essential. This hoodie is available in S to 5XL for an all-inclusive choice shoppers are sure to love.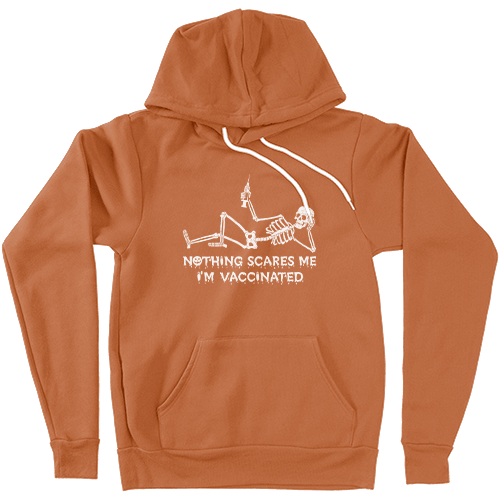 Okay, so this is a blend of a message and graphic, but it takes two to tango, right? Speak to the ongoing coronavirus pandemic while marking Halloween with his sassy print. This hoodie features a drawstring on its hood and a kangaroo pocket makes for perfect storing candy as you trick-or-treat (especially if you don't have a bucket or bag). Works for male or female — making a versatile addition to any online store.
If you're trying to gain foot traffic and sales in time for Halloween, your time is ticking — so add these hot picks to your online store (or buy for yourself) now.
SUMMARY: Everyone loves to have fun on Halloween, but sometimes it's just too chilly when night falls. Wrap yourself in ultra-soft comfort with Sellvia's new arrivals — fun, festive (and spooky) hoodies fit for the entire family.