Amazon. If you were to ask the average person what first comes to their mind when they hear the term, it's likely the world's largest online shopping platform – and not the largest river in the world. That's just how shocking Amazon's success and popularity is. The online giant earned $469.8 billion in annual sales for 2021, and ranks #3 on Forbes' Fortune 500 list. How to launch a store on Amazon? Not a big deal, actually. Check the Sellvia Amazon option that is offered to easily start selling on Amazon in 10 steps!
It's no surprise that when it comes to doing business online, people eventually want to utilize one of the most lucrative online-selling marketplaces out there — it's all about Amazon. Is it profitable to sell on Amazon? Sure, it is!
Amazon is undeniably one of the world's largest online shopping platforms. With $469.8 billion in annual sales for 2021, and ranking #3 on Forbes' Fortune 500 list, it's no wonder people are eager to start selling on Amazon. Launching a store on Amazon is not a big deal, especially with the Sellvia Amazon option.
And getting started isn't that hard. Here's how to start selling on Amazon easily in 10 steps, and how to make your store stand out by offering unique products that customers are already looking for!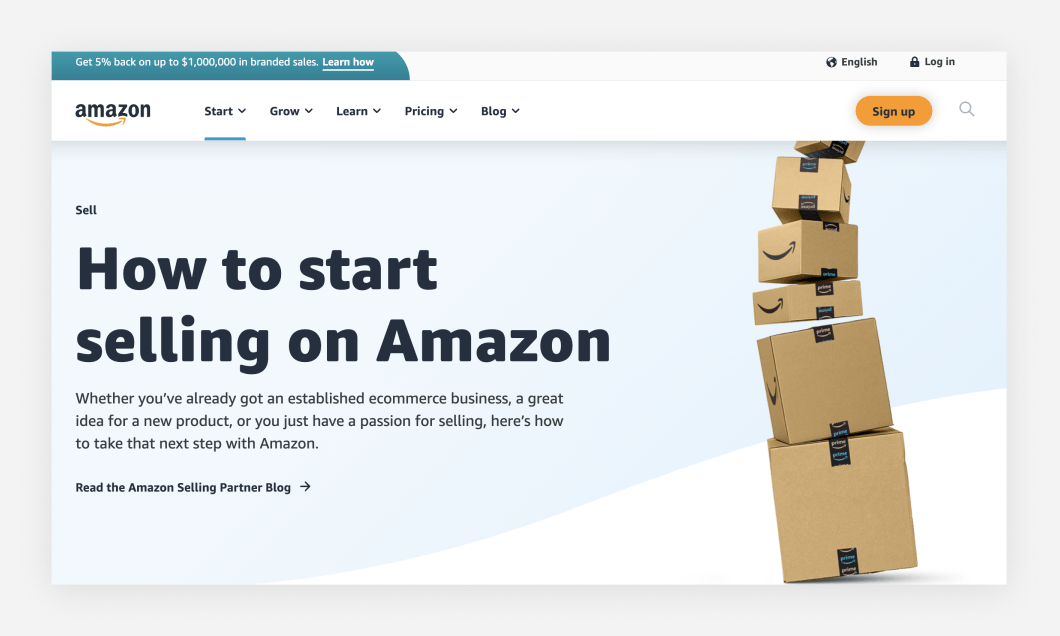 #1. Get to the FBA page
How to start selling on Amazon? Actually, to start, simply visit Amazon's Fulfillment By Amazon (FBA) page at https://sell.amazon.com/fulfillment-by-amazon. Click "Sign Up."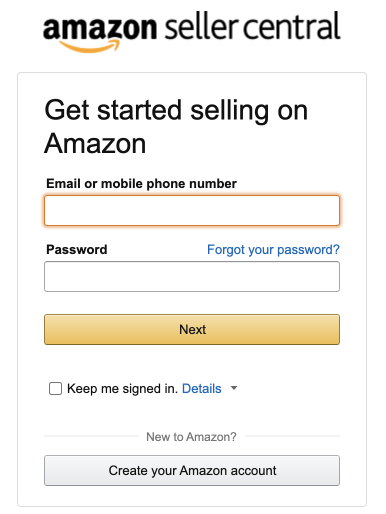 #2. Create an account
At the log-in page, you'll want to click on "Create your Amazon account" at the bottom.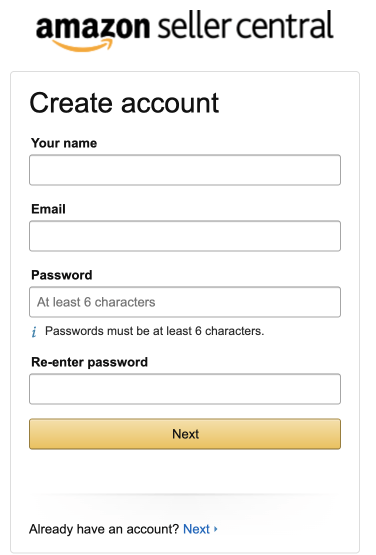 #3 Create your login
Like with any website, create a username, associated email, and account password to set up an account.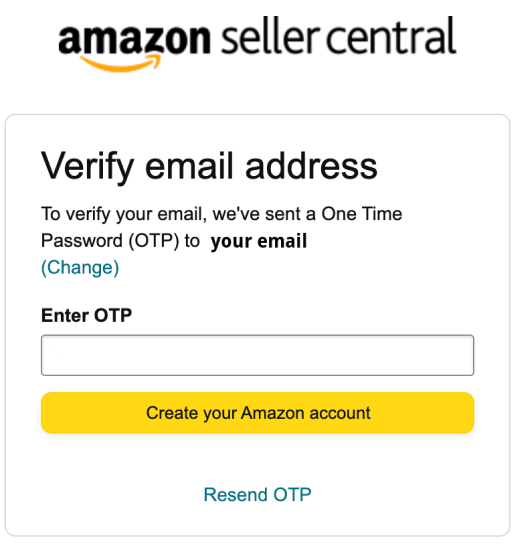 #4. Verify your email address
Amazon will send a code to your provided email to confirm your identity.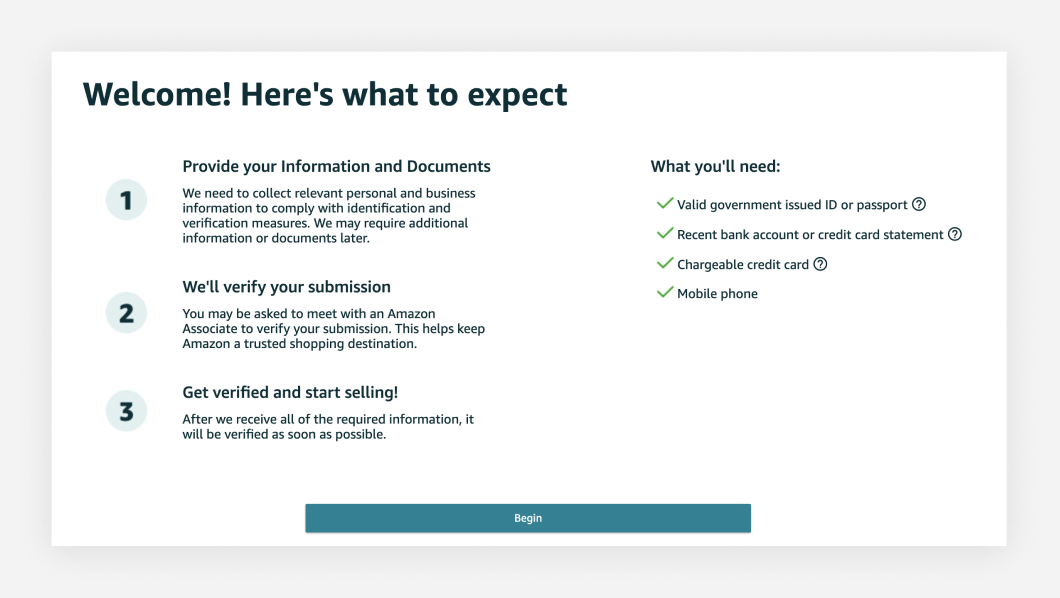 #5. Get verified
And you're set. At least for now. For all Amazon FBA partners, Amazon requires a verification process. What this means is ensuring you're a legitimate seller on the platform with an actual business. As part of that process, Amazon will:
Possibly contact you to verify your ID and business
Ask for business documents and your personal ID, in addition to a credit card and phone number
After this process, you will be able to log in and view your dashboard on Seller Central. You're about to start selling on Amazon!
#6. Choosing your plan type
Part of the appeal of being an Amazon seller and sell on Amazon is the platform caters to you and your business needs. And that starts with selecting an Individual or Professional plan. Note, it is not free to sell on Amazon. With the Individual Plan, you have to pay a $0.99/item fee. This is a great starter plan if you're unsure what your selling volume will be.
With the Professional plan, which is subscription-based, you pay $39.99/month, with zero per-item fees. This Professional plan is ideal if you know you sell high volume and can make over $39.99 a month.

#7. Get situated on Seller Central
Once you are verified, signing in gives you access to your main control center of sorts, Seller Central. Here, you can manage your inventory, make product updates, make payments, get insight on customer statistics, and much more.

#8. List products
After you have familiarized yourself with Seller Central, it's time to start selling on Amazon — creating listings for your items (yes, how exciting is that?). From a catchy title to detail-laden description, creating a listing is your chance to distinguish your item from that of competitors. You will also need some specifics, such as SKU, Global Trade Item Number (GTIN), product images, and search terms and keywords.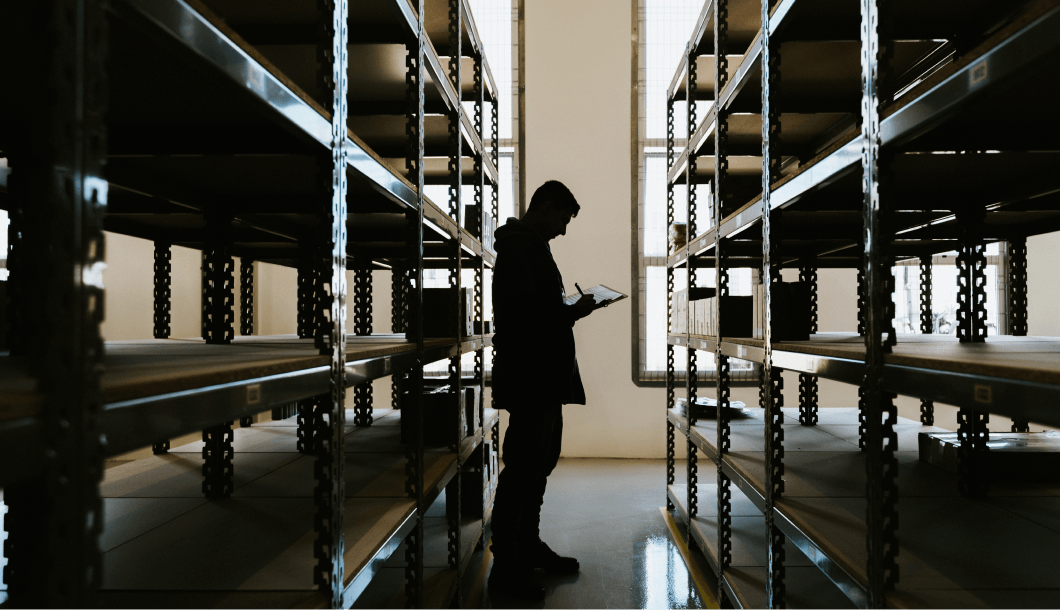 #9. Select your fulfillment option
When selling on Amazon, you have two options to fulfill your orders:
Via Fulfillment By Amazon (FBA)
Perhaps the most common option of choice, FBA lets Amazon take control of packaging, labeling, and shipping of your products. All you have to do is coordinate with Amazon to deliver your inventory to one of its warehouses.
If you opt for Merchant-Fulfillment, it means you will handle all the logistics of getting your orders out to your customers. Amazon will charge you for shipping and base rates off of the product category of the item sold, and the shipping service selected by the customer. You will be credited if there is a difference between what Amazon charges and what the customer ends up paying.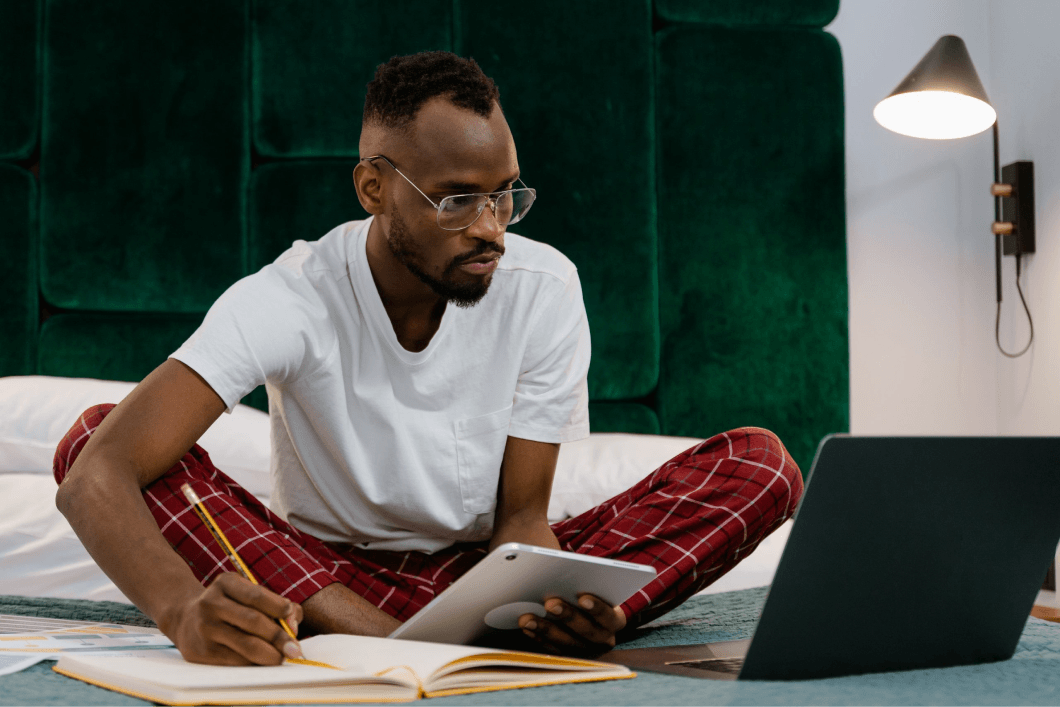 #10. See your sales & stats in Seller Central
Now it's time to start selling on Amazon. Once you have completed a sale, your earnings will show up in Seller Central. And as you continue to make sales with time, you'll start seeing trend graphs and numbers related to your fulfillment, customer satisfaction, and much more. These stats will help you improve or tweak things to become a better seller.
Now you know how to start selling on Amazon. As you can see, getting started and situated as an Amazon seller isn't hard, but there are some learning curves – and fees – involved. But if you utilize what works for you, and turn to Amazon's Seller University for guidance along the way, you should be well on your way to success.
What else should you consider while getting started on Amazon?
Sellvia, in its turn, is happy to help you make a fortune with your business — we're happy to create for you an account on Amazon to let you sell on Amazon straight away and upload unique products made for you personally. How so? Now you have a chance to start selling unique products buyers are already looking for, but nobody offers yet!
Leverage the Sellvia Amazon option: offer unique products for a competitive edge
You are what you sell. The point is, you can start selling whatever you want on Amazon, yet most likely, there will be lots of similar stuff your buyers can buy from other merchants.
But how to win the customers' hearts? To stand out in the crowded Amazon marketplace, you need to offer something special – unique products that customers are already searching for but can't find elsewhere. Sellvia is here to help you make that happen.
You need to bring something special to the market — we're happy to create for you unique products customers are already searching for, but nobody else sells!
Do you know exactly what you wish to sell, or you haven't made up your mind yet? It absolutely doesn't matter — our marketing experts look after the market on a permanent basis to detect empty niches, the ones where lots of eager buyers looking for products nobody sells yet. What does it mean for you? This is a chance for you to both inspire people and start a business with absolutely no competition!
Product design & manufacturing from scratch
A good business is the one that doesn't make you put everything at stake. Don't you want to rent premises, hire staff, buy production equipment, etc.? That's the right decision! You shouldn't take any risks — let us do that for you. Our designers will create custom designs for you, and our production team will create your unique products from scratch — this is how to avoid any risks and technicalities for you to easily run your business, without any fuss!
Safe packaging & fast shipping
When you run a business, these are details that matter. Don't you want to deal with such issues as packaging & shipping? It's all on us! We will take care of all that to let you avoid any difficulties and concentrate your efforts on developing your business.
Expert consultation and support
Book a free consultation with our Forbes-recognized advisors to learn more about starting your Amazon business with unique products. We'll guide you through the process and provide the support you need to succeed.
Any doubts? Check the products our team creates for you clients from scratch on a daily basis to let them with customers' hearts and make a fortune!
Adult apparel
Car accessories
Home & living items
Fashion accessories
Kids & babies' supplies
Pet accessories
Kitchen accessories
How to start selling on Amazon? Now that's not a big deal! With Sellvia, you're now able to start selling products on Amazon in a couple of clicks allowing us to fulfill all the tasks regarding product designing, manufacturing, and stuff like that. Profit! Speaking of which… all the businesses are started to gain profit. We believe there's something bigger about all that — the desire to make a difference. Would you like to start doing something that really matters? It's time to start selling unique products people already look for, but nobody offers — add Amazon business setup for your unique products and make the most of your business!