Earlier, we have covered the most popular channels on YouTube. One thing you may not know, however, is that the channels with the most subscribers aren't necessarily the top money-makers! Who reigns financially on the video-streaming giant? Let's take a look today at the 10 highest-paid YouTubers as ranked by Forbes!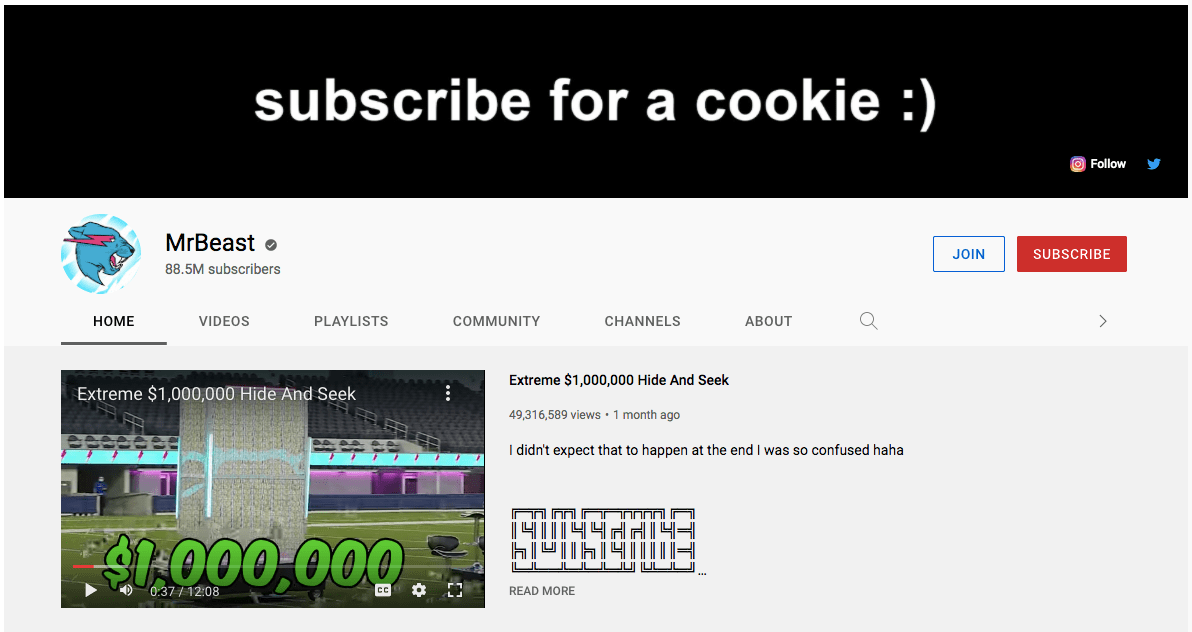 Known as Jimmy Donaldson, the 23-year-old YouTuber tops the list of the highest-paid YouTubers, raking in $54 million in 2021. Donaldson's channel focuses on stunts and challenges. For example, his highest-viewed video is his 2020 vlog where he recreated every single set from the Squid Game series. With 14+ billion lifetime views, the channel has used funds to give back to the community via donations and giveaways. Donaldson has his own charity called Beast Philanthropy. He has also been behind a tree-planting fundraiser called #TeamTrees that has amassed over $20 million in crowdfunding.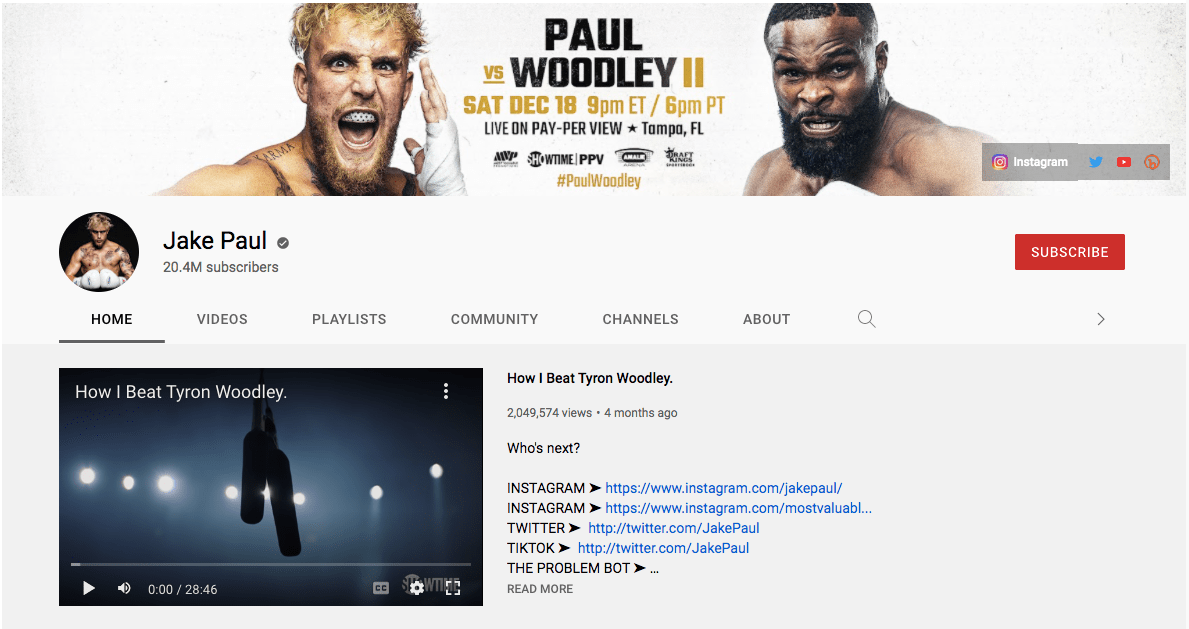 For Jake Paul, his YouTube channel is mainly the platform to showcase and market his pro boxing career. That's an interesting switch from the initial channel content. Launched in 2013, it used to be dedicated to vlogging and comedy sketches. However, the new content strategy seems to be paying off given the impressive earnings and overtime views of 7+ billion.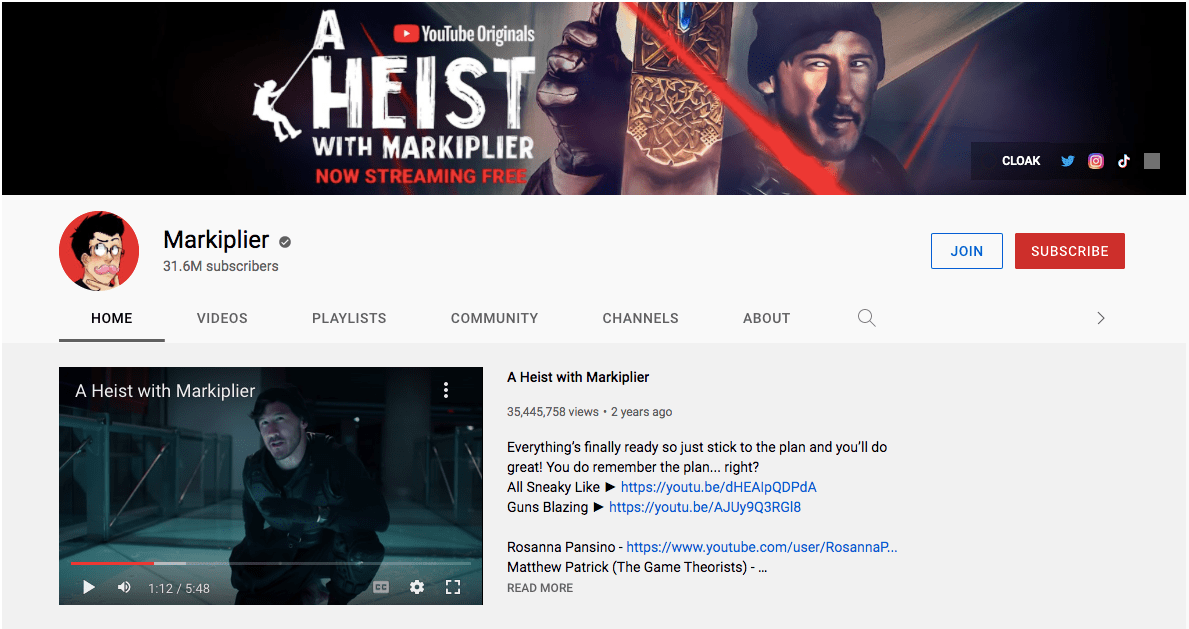 Started in 2012 and run by Mark Fischbach, the Markiplier channel made $38 million in 2021. The channel is a comedy-sketch channel that has also expanded into improv. Fischback has also dabbled in voiceover work for a Cartoon Network series and has a Twitch podcast called "3 Peens in a Podcast," which he co-hosts with Twitch creators LordMinion777 and Muyskerm. The Markiplier channel boasts over 17 billion lifetime views.
Rhett & Link made $30 million in 2021, clocking in 4th on the list of top YouTube earners. The channel, founded by childhood friends Rhett James McLaughlin and Charles Lincoln "Link" Neal III in 2006, has over 935 million lifetime views. The channel centers on challenges, skits, vlogs, and reviews. What is the duo's greatest power though, is their empire of channels — all under their own production company Mythical Entertainment: five on YouTube and two podcasts. Rhett and Link's biggest channel, Good Mythical Morning, is actually a five-day-a-week talk show hosted by the two men, which has clocked in over seven billion lifetime views. It's unimaginable what the duo's earnings as YouTubers would actually be if all their channel earnings were combined.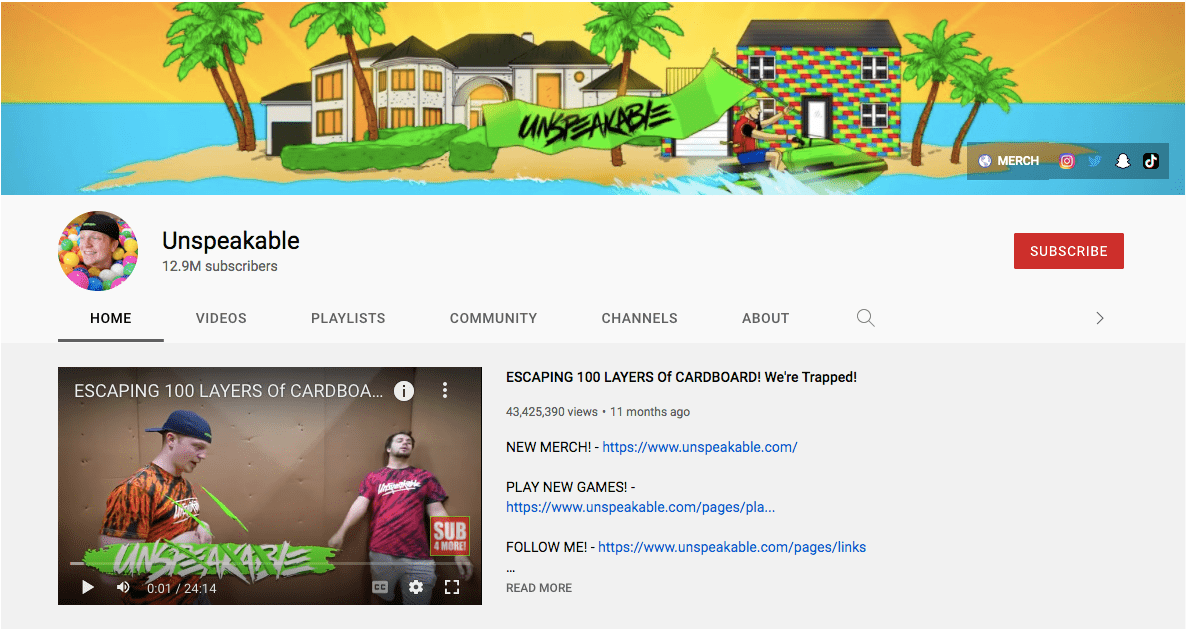 Nathan Graham, who goes as Unspeakable on YouTube, is popular thanks to his gaming (mostly Minecraft) videos, challenges, and pranks. Famous for being one of the fastest-growing YouTube channels during the first couple of years of its operation, Unspeakable currently has almost 13 million subscribers and staggering 6+ billion lifetime views.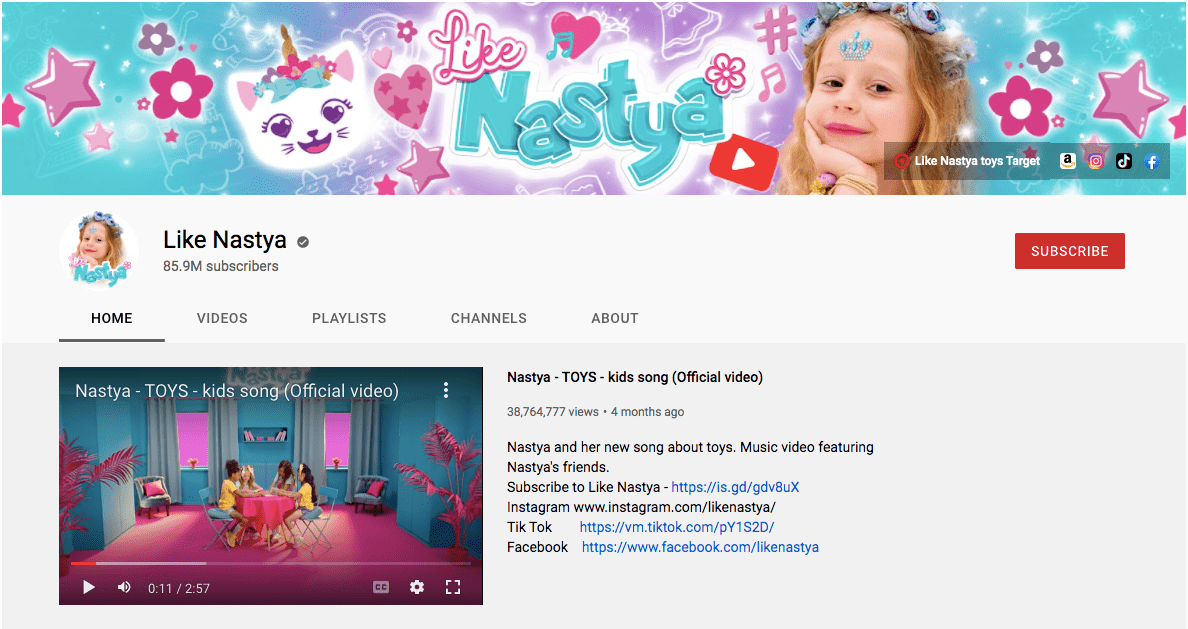 The channel of 7-year-old Anastasia Radzinskaya from Russia, Like Nastya is a children's YouTube channel of storytelling, vlogs, and make-believe play videos. The channel is run by Anastasia's parents, and clocks in at over 68 billion lifetime views. Signed with the Yoola network, Anastasia has her own mobile app game, line of toys, and NFT collection. Anastasia has suffered from cerebral palsy since childhood, and has made sure a portion of her NFT sales will benefit the Cerebral Palsy Foundation.
Curious to learn more about NFTs? Make sure to check out this video!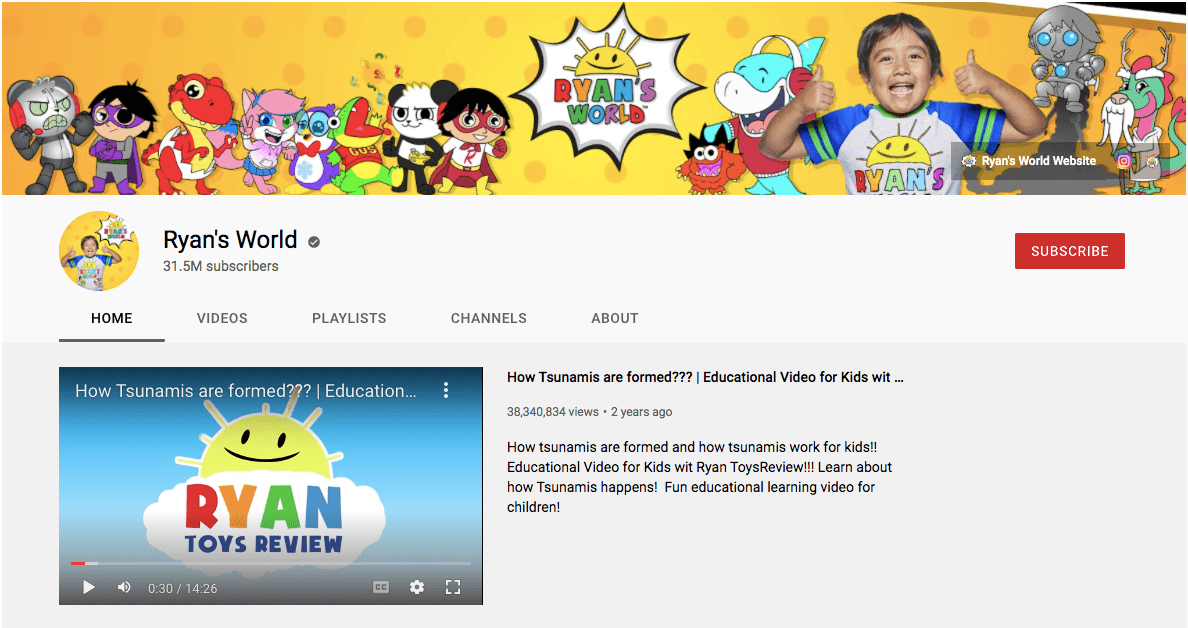 At just 10 years old, Ryan Kaji of Cypress, TX is one of the highest-paid YouTubers. How amazing is that? Specializing in toy unboxing videos and reviews, Kaji shot to fame in the mid-2010s with his Ryan's World's kids channel. He has gained over 49 billion lifetime views, in addition to partnerships with Outright Games for a video game and Pocketwatch and Wildworks for a mobile app. Ryan's parents, Loann Kaji and Shion Guan, are the ones running the channel.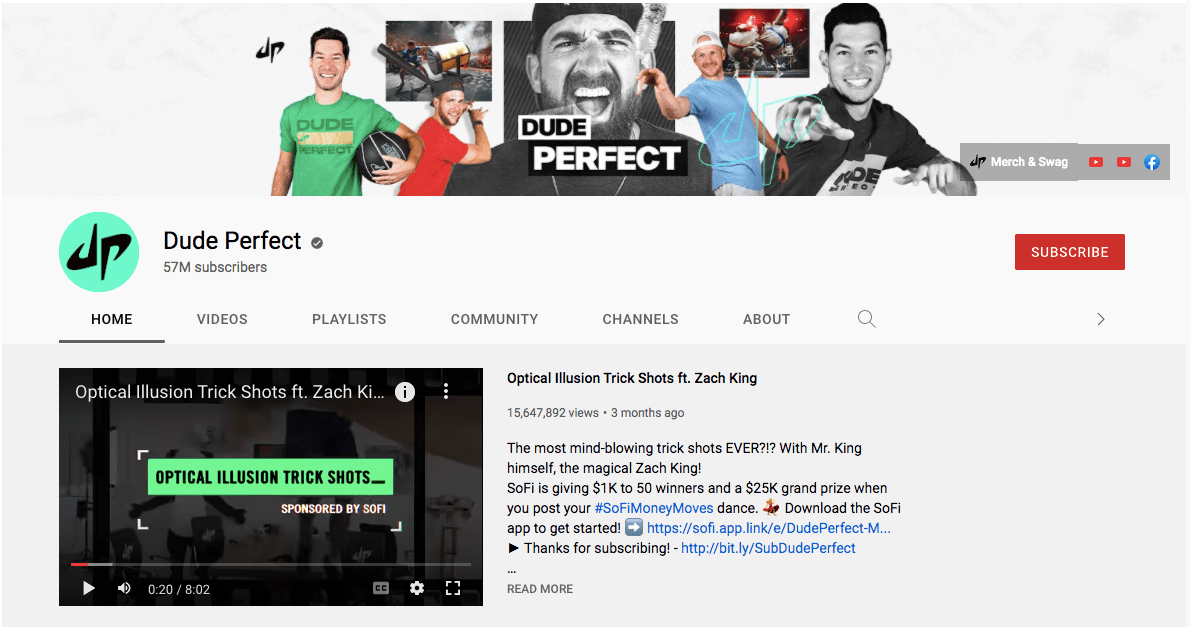 Founded by five roommates in 2009, Dude Perfect is a channel focused on stunts and tricks and challenges. The channel has over 13 billion lifetime views, and the fivesome have collaborated with an impressive roster of athletes and artists, in addition to releasing their own mobile gaming app and having a TV series on CMT.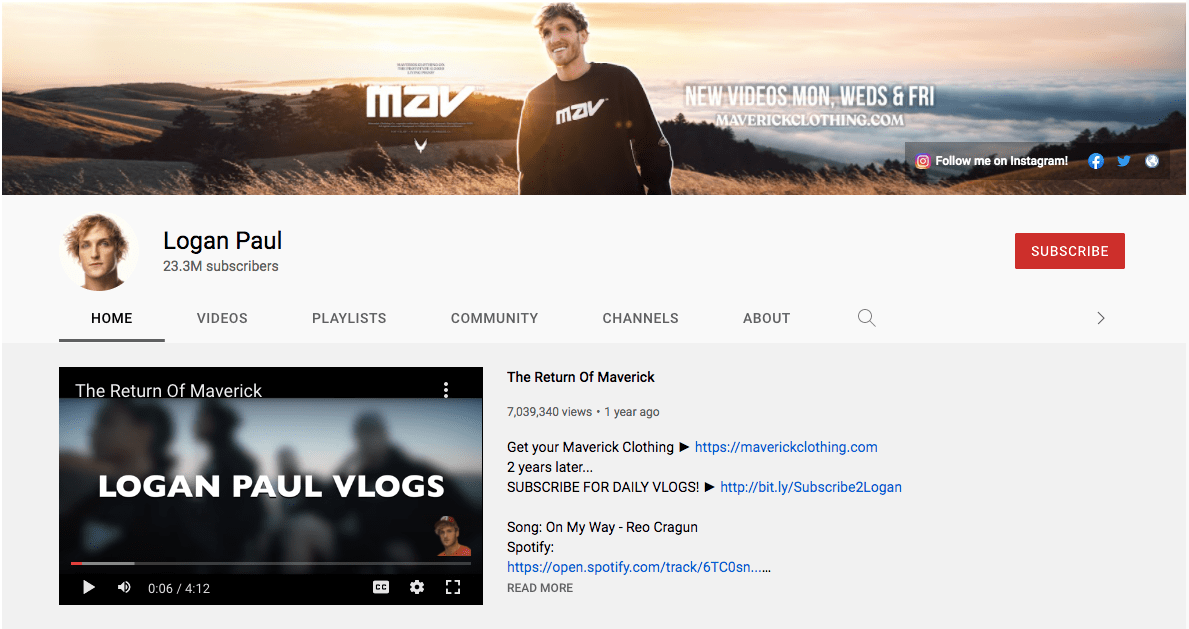 Known previously as social media entertainer and Vine celebrity, Logan Paul, just like his brother Jake, has turned to boxing career. Despite the controversies surrounding his YouTube channel, he managed to gather a following of over 23 million subscribers – and achieve more than 5.8 billion lifetime views.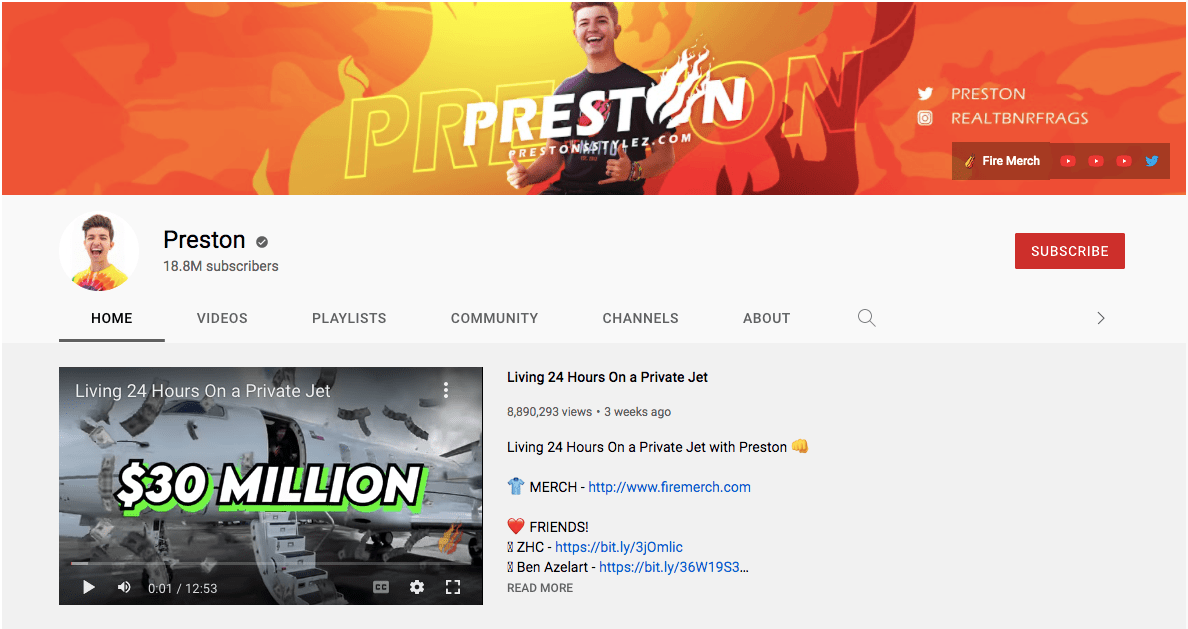 Preston Arsement is a 27-year-old who started a YouTube channel in 2012 and has gained over 5 billion lifetime views. He comes in 10th with $16 million in revenue a year from YouTube. Arsement's channel focuses on pranks, challenges, and gaming content. Arsement is part of The Peck Mnecraft group. Aside from his main channel, Arsement has seven other channels, each dedicated to different games or platforms. Some of these include TBNRFrags, which focuses on "Call of Duty" gameplay and PrestonGamez, which focuses on "Roblox" footage. Like with Rhett & Link, it's likely Preston Arsement rakes in much higher income than he has on this list when all of his income from his other channels is factored in.
Hard work — and finding the right niche and audience — once again proves to be a great formula to success, given this interesting top-earning list of YouTube creators. These are your big-money-rakers, as of the beginning of 2022.SUMMARY: From children education and toy reviews to pranksters and gamers, the list of highest-paid YouTubers is surely a diverse one. It just goes to show that finding the right idea for your brand (including your personal one) can really pay off and bring immense success a la branding and collaboration deals.