Don't you agree that social media marketing is one of the easiest ways to get your business thriving? Are you wondering what the benefits of social media are? If so, check our list of the 8 most inspirational case studies on how to turn your passion into profit and increase sales with social media!
Nowadays, Social Media Marketing is the main tool for both ecommerce newcomers to succeed from the start and business owners to improve their stores' performance.
Social networks are not only a source of fun. Billions of people use the benefits of social media surfing them every day and searching for interesting news, inspiration, new ideas, and for purchases, special deals, etc. And this is the right place for both small and large business owners to easily draw their attention, drive them to the company's website, and convert them into customers!
Haven't you started social media marketing yet? I bet you will definitely get inspired by these case studies!
But first things first.
Social media promotion: a must for ecommerce business?
Promotion through social media seems to be a really tempting solution. The reason is, it provides all the same advertising opportunities for both small and large companies. Great, isn't it?
So you may just have started your venture, and you look for ways to get first customers. Or you're running a multi-billion company, and you want to increase brand awareness. It really doesn't matter for social networks: they will let both of you benefit from your businesses.
Moreover, it doesn't require you to have any special skills or marketing experience to promote your business on social media. This is why social media marketing is so popular now among both new business owners and experienced entrepreneurs worldwide.
This is no wonder that more than 3/4 of entrepreneurs use social media as the main channel of promotion.
What's about efficiency? It's super high. During a 2021 survey, over 78 percent of responding social media users from the United States stated it was social media that directed them to make a purchase at least once.
Actually, there's nothing to get excited about. If you promote your business through social media, you can get the following benefits.
Drive traffic to your website
Understand your target audience better
Increase sales
Do you still doubt the potential of SMM for business? If so, have a look at these 8 case studies of both business newcomers and large companies using social media channels for business promotion!
How Sanne built a successful merch brand on YouTube from the comfort of home

You know, some entrepreneurs start their ventures with one main purpose – it's to generate profit. Others try to find a balance between customers' preferences and their financial benefits. Sanne went beyond.
Her story began in an interesting way.
Sanne wanted to create and share health & fitness content inspiring people to go in for sports, follow a healthy lifestyle, etc. And this is how she started her channel on YouTube, with no financial motivation.
As this was top-quality, demanded content, she managed to collect followers very quickly. For the record, there're 430,000+ followers on Sanne's YouTube channel.
Sanne's followers are not just followers. They so much adore the content she creates, so they join her on her fitness journey, follow their workout experiments and challenges, etc. And this allowed her to create a dedicated community of fans she is proud to call the "Vander family".
Over time, this audience expressed their wish to stand out of the crowd themselves. And this is how Sanne launched her own brand, VNDR.
Now you know how a simple desire to share sport lifestyle tips lets a person build a strong brand with an extremely large number of loyal fans that are proud to buy and wear her branded athletic clothes.
It seems that Sanne successfully managed to both create a profitable business and bring benefits to people and herself. Actually, there's more: she let us record such a great successful store that will inspire you to start your own ecommerce business.
How ASICS use the benefits of social media for business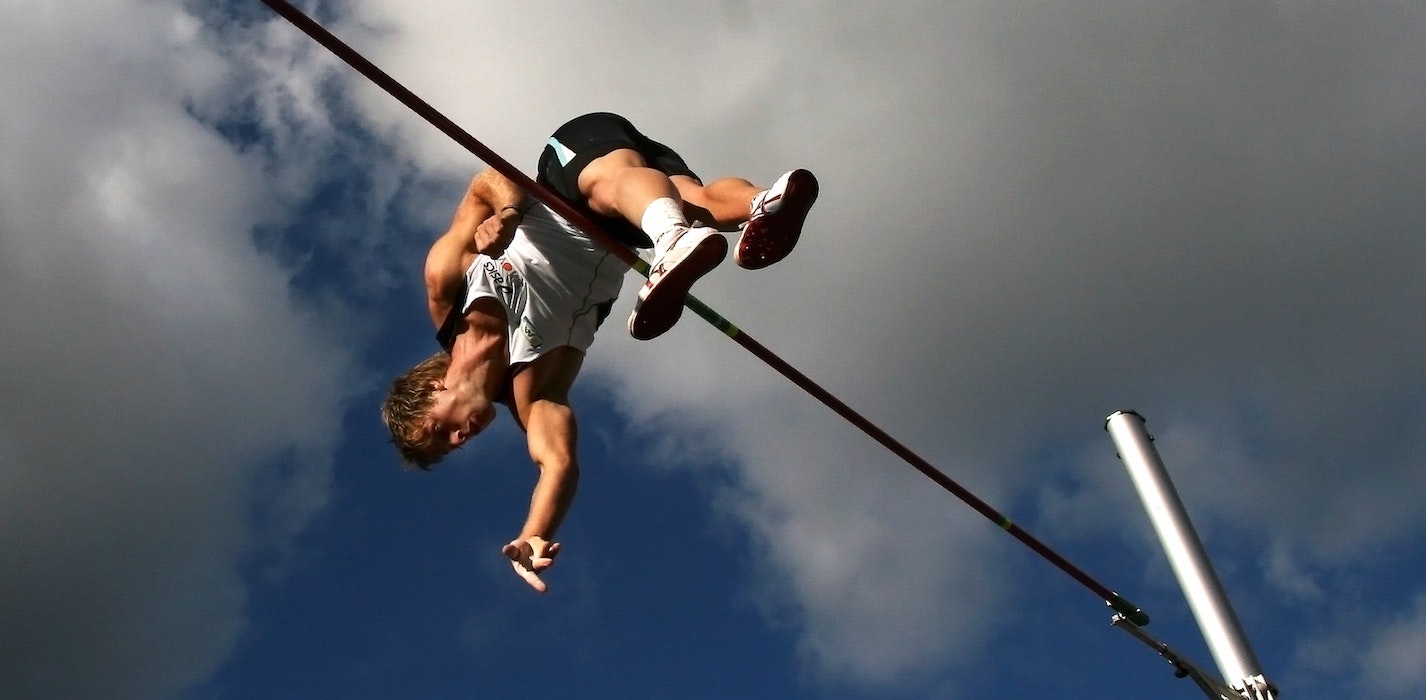 Have you ever heard about ASICS? I think you do. This company was founded in the middle of the last century to bring hope and increase people's spirits through sports. Nowadays, ASICS is a well-known producer of sports clothing and footwear.
The point is that even such large brands promote their products on social media, especially on Facebook. Actually, with the idea of encouraging people to do sports, the marketers of ASICS wanted to find new customers in Europe, the Middle East, and Africa. And Facebook ads were a perfect solution to do that.
Strategy
They prepared several ad creatives. Some of them were mobile-first, others were designed for desktops. They combined custom audiences of their previous customers and people who had recently dealt with the brand. Actually, that's it. Nothing complex.
But this is not just important now. The point is what results they achieved. And the results were really stunning.
Results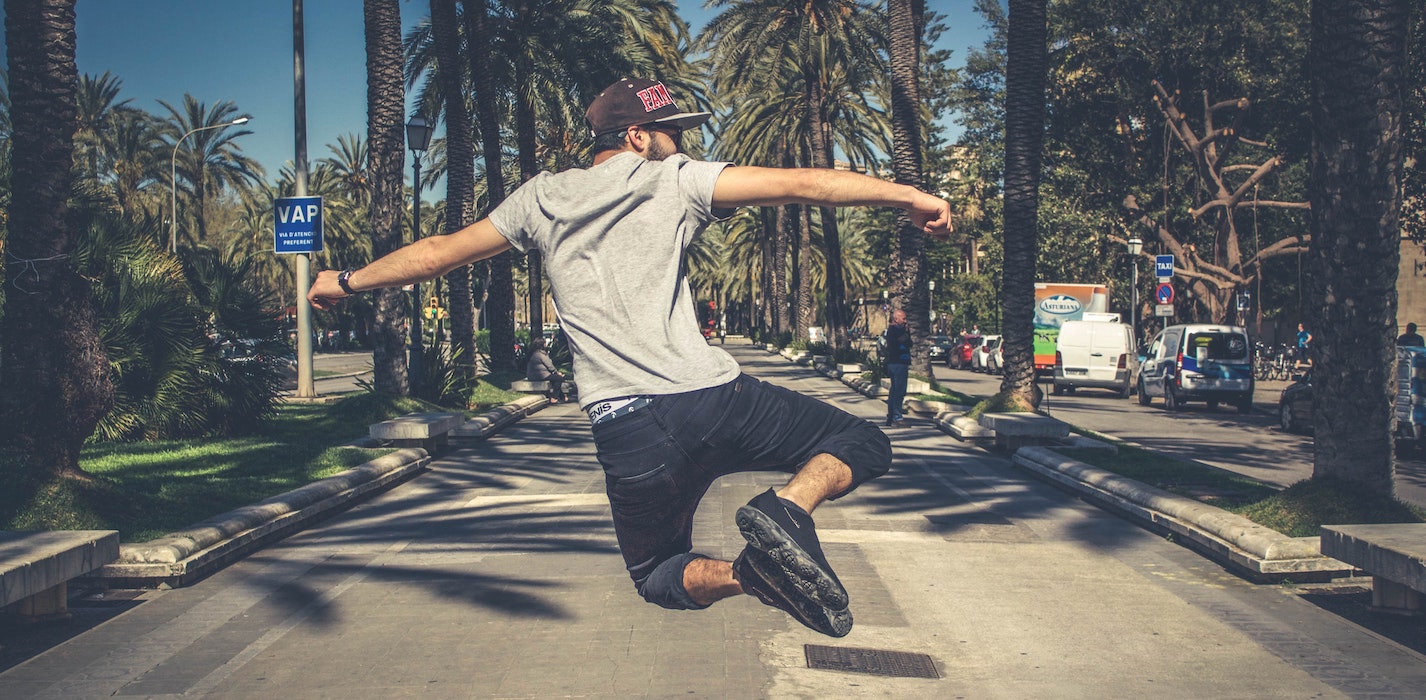 First of all, ASICS found that Facebook is not only the easiest way to drive traffic to their website, but also the most cost-effective. Facebook ads let the company attract new customers spending two times fewer funds on it. The less money you pay to convert a customer, the bigger your profit is. Right?
And the main result is the following: the company managed to get a significant increase of total sales that is almost 20%. Sounds terrific right?
As you can see, with minimum effort, ASICS improved its business performance considerably by advertising on Facebook. More people are to follow a healthy lifestyle, in the meantime, ASICS enjoys high revenues. Mission accomplished. ✅
How Henry made the dream into reality with Facebook ads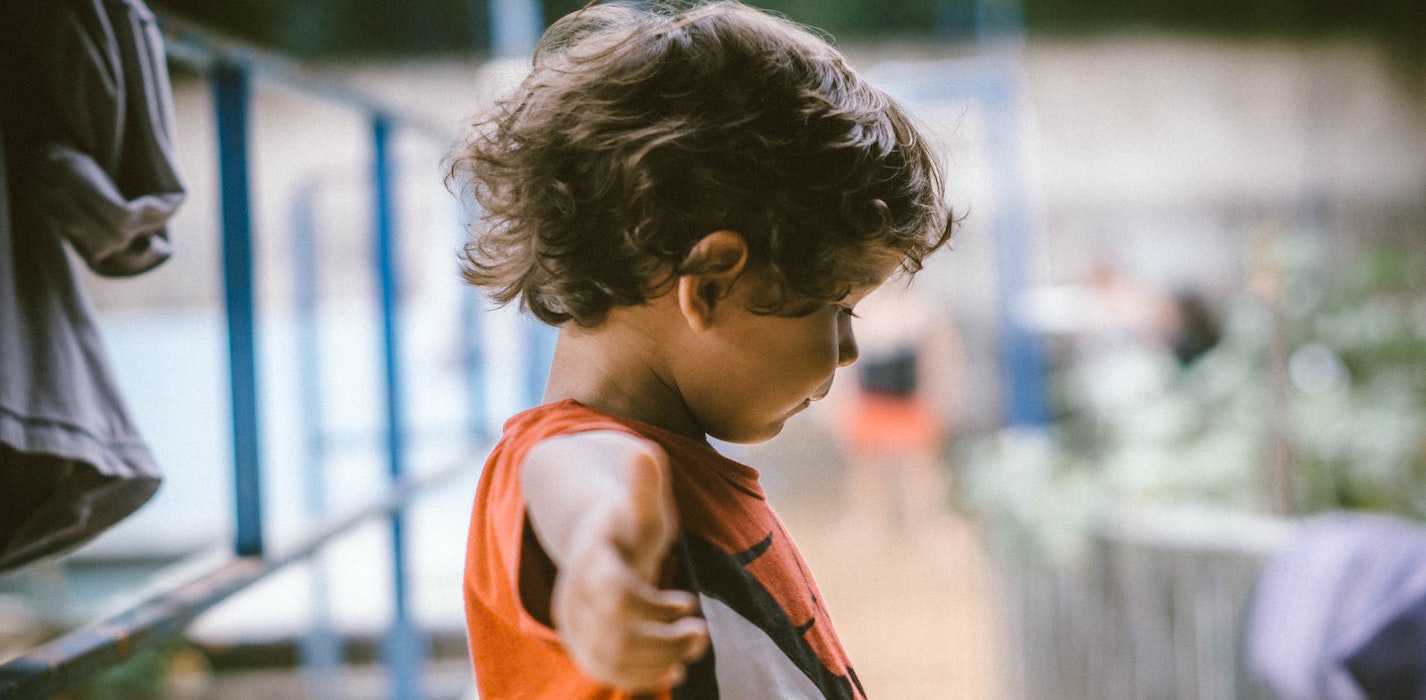 Thousands of entrepreneurs worldwide start an online store with print-on-demand products to get a passive income. For many of them, it grows into something a lot bigger.
Henry was born in Nigeria, but now he lives in Minnesota, the USA. Having a strong entrepreneurial spirit, he wished to start his own venture for one purpose: it's to let people express their individuality. And he did.
In 2020, when the pandemic began, Henry started a print-on-demand store with only high-quality products allowing his customers to be creative.
"I took advantage of the right trend at the time, and it factored in for me to strike gold".
Strategy
Henry was well aware of how to run ad campaigns on Facebook since that was not his first attempt to succeed in ecommerce. Yet, while some people give up, others succeed.
He learned a lesson from his trials and came back to make the most of his business. He believes it's crucial to know your audience well. So Henry started his ad campaigns on Facebook with about $10 a day and then scaled up running dozens of ad campaigns at once.
Results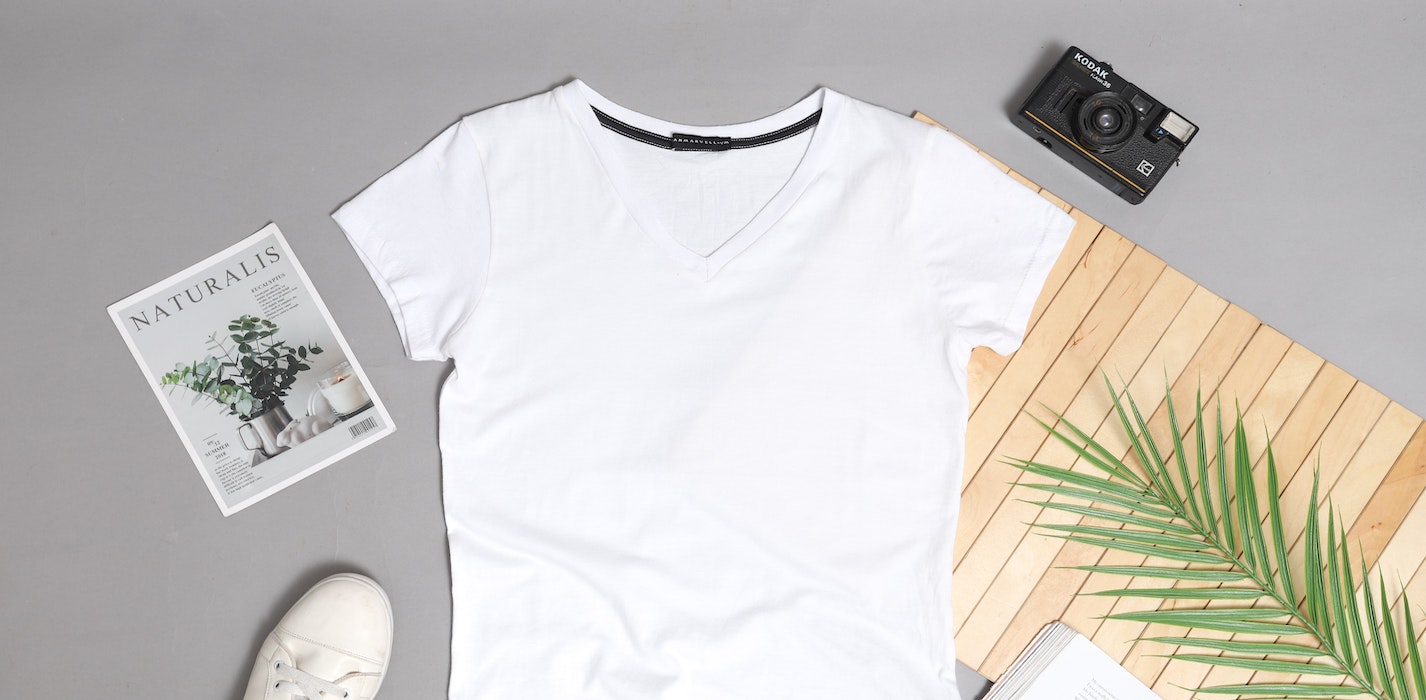 This time things went right: his very first print-on-demand t-shirt did $70,000 in the first month's sales! This is the story of how Henry made his dream into reality with business promoted on Facebook – he bought his dream car, a Tesla.
By his example, Henry shows you need to keep trying despite the failures if you want to succeed. He kept and was rewarded finally.
How L'Oréal's Indonesia used the benefits of social media and inspired customers with their product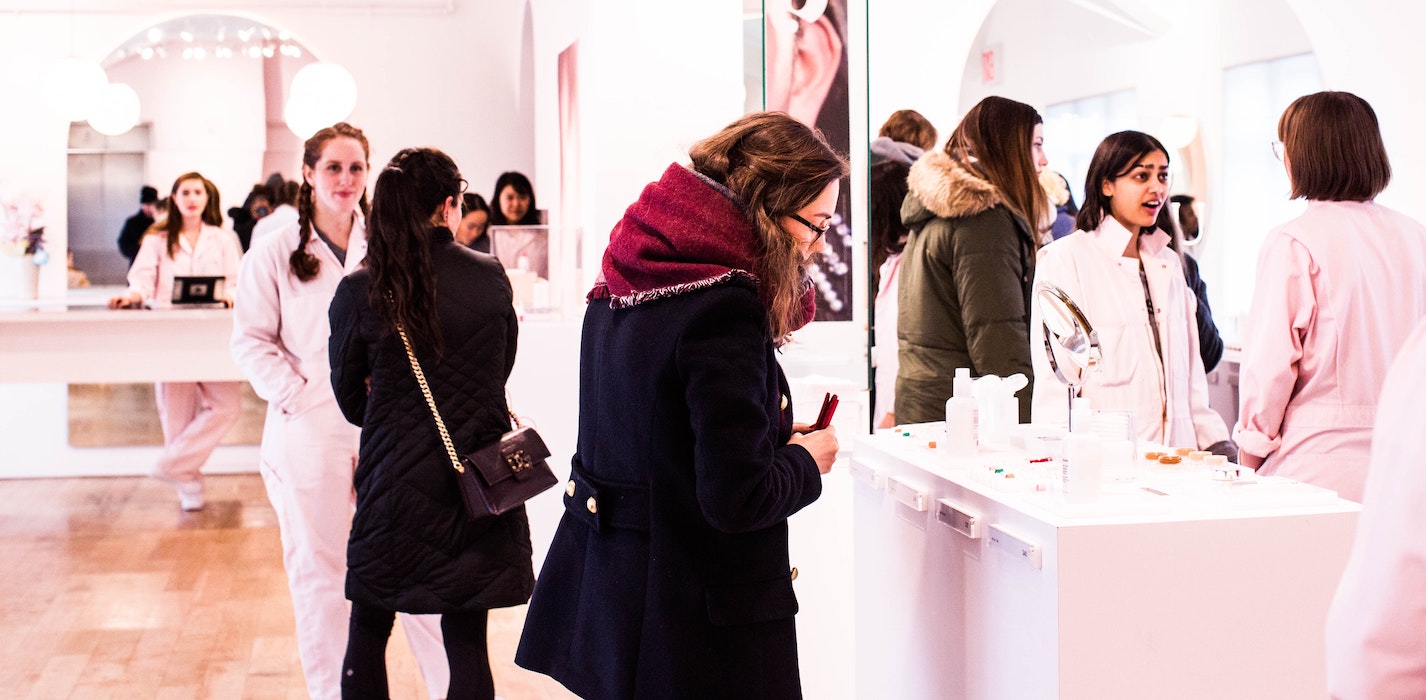 L'Oréal has always followed its own business way. They do their best to produce high-quality products that will resonate with their customers. Yet, each product needs a promotion. And it was Instagram that met their needs.
Strategy
L'Oreal decided to promote its latest product through the posts in Instagram feed and Stories. All the ads had a call to action encouraging people to try the product for themselves. Without further ado, just ask them to give it a try.
Results
In practice, the results exceeded expectations. Due to their approach and promotion opportunities Instagram provides, the company managed to First of all, such activities on Instagram let the company get a significant boost of interest in their posts. But there's more.
As a result of ad campaigns on Instagram, they highlighted a significant increase in total purchases: it was about 10%.
Bingo!
How Margaux built a successful brand relying on Instagram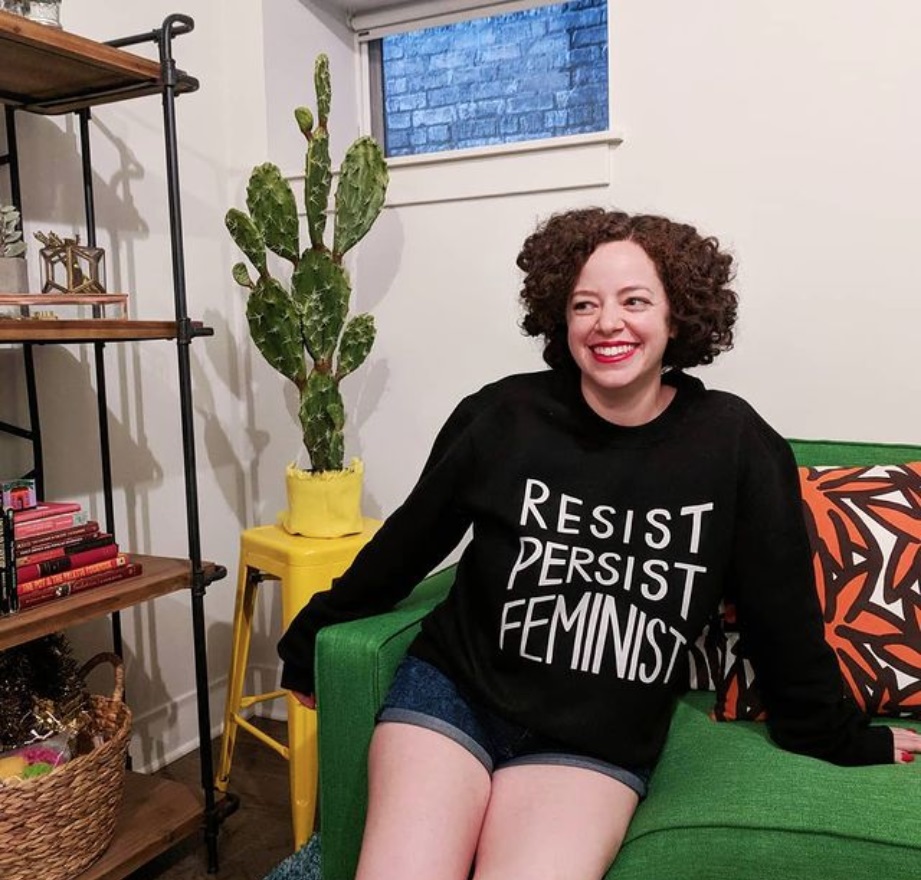 How to turn your passion into profit? Margaux knows this best!
Following her role as an artist for a feminist clothing collection and wishing self-expression, Margaux chose her own way: she went independent and decided to start her own brand called Pepper vs. Patriarchy.
"It is important to me to offer my designs with the most options possible so that customers feel included and like they could find something they love!". This is how the store began: now there're over 100 items in her product catalog. Margaux says inspiration comes from friends and family members, and she's happy to make these ideas into reality!
Being a creative person without any marketing skills, Margaux was looking for the easiest way of promotion. This is how Margaux decided to use Instagram to advertise her store. Actually, her story is a bit unusual and interesting for other entrepreneurs since she doesn't follow direct marketing.
All her promotional activities are sharing Instagram Posts and Stories with images of herself, friends, relatives, and customers wearing her branded products. So she runs an Instagram account and that's it.
So no paid ads. No influencers. And no shoutouts. Surprisingly, right? Yet, these photos allowed her not only to create tons of engagement but also provide examples of social proof that can encourage other followers to make a purchase.
I guess, you also run your Instagram account? Margaux's example shows this is, actually, enough to get a profitable business!
How Forza got a 78% lift in brand awareness with Twitter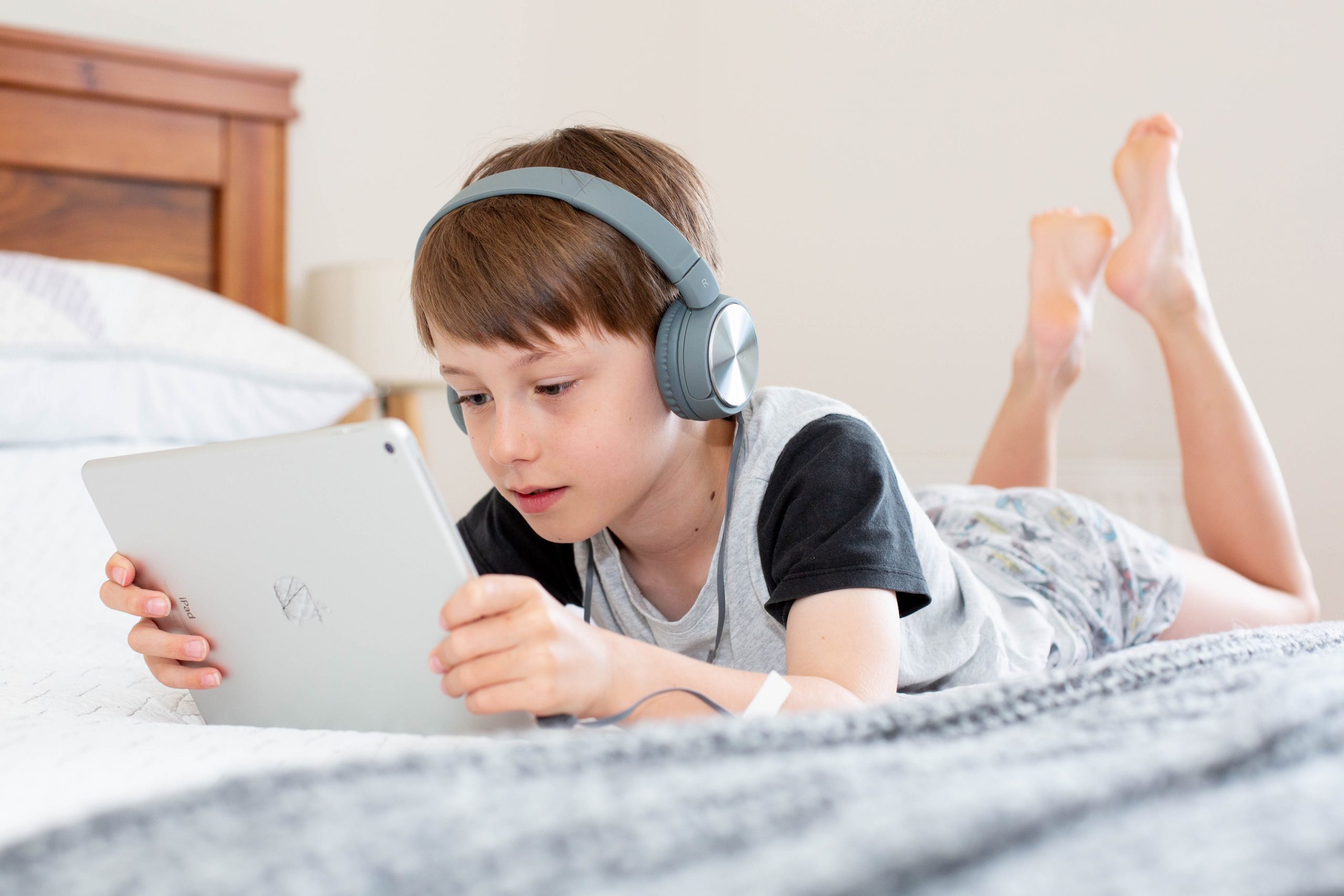 Xbox also doesn't hesitate to use social media for promotion.
Forza video games are a product that is always in strong demand. This is a unique product that is not available on any other gaming platform. So when they introduced "Forza Motorsport 6", they decided to drive interest and buying intent in the game.
Strategy
The marketing team of Xbox used Twitter to build an audience that had an interest in "Forza" and NASCAR previously.
Results
At the end of the campaign on Twitter, Xbox marked that brand awareness became higher than earlier. As a result, the number of people who want to make a purchase has increased by two times, boosting their total revenues significantly.
This is a perfect example of promoting a great, unique product through an extremely popular social network.
Do you also have an idea of a product that will definitely resonate with Internet viewers? Then, let it go viral with Twitter!
How Daniel wished to create dog-related content but got a full-scale business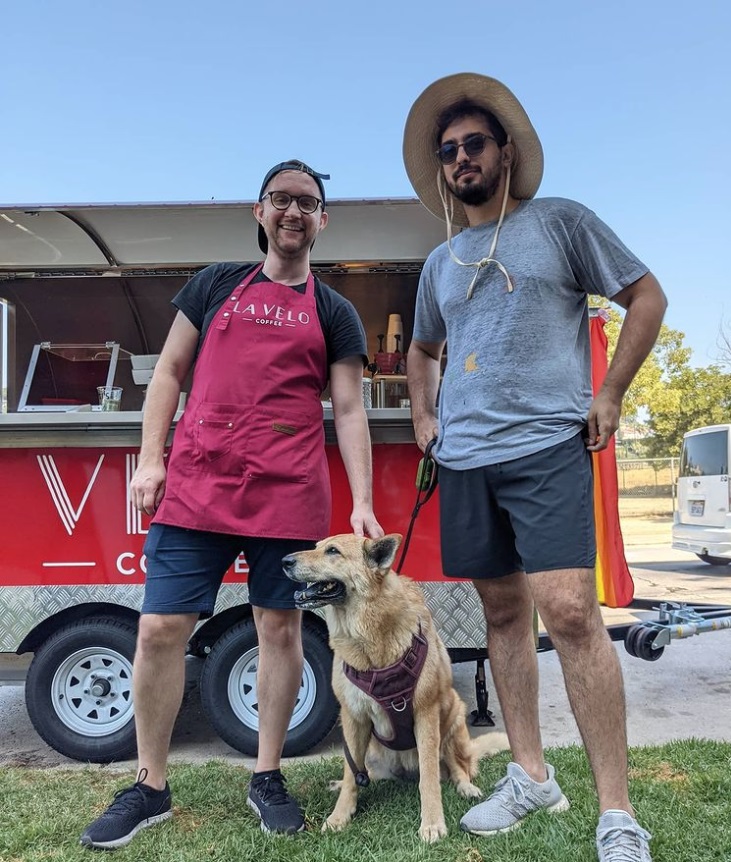 Meet Daniel! He loves dogs, but could hardly imagine this will grow into something bigger.
This is fate that put him on this path. He started to make posts with his dog, Indiana, in his Instagram account and suddenly witnessed a steady increase regarding likes and engagements. This is how his story began.
In the blink of an eye, his Instagram account was transformed into a kind of forum where his followers could submit and share their photos. However, there's more.
Over time, Daniel realized that he wanted this account to provide his followers with something special, the stuff these people deserve. So he decided to unite this community with custom merch.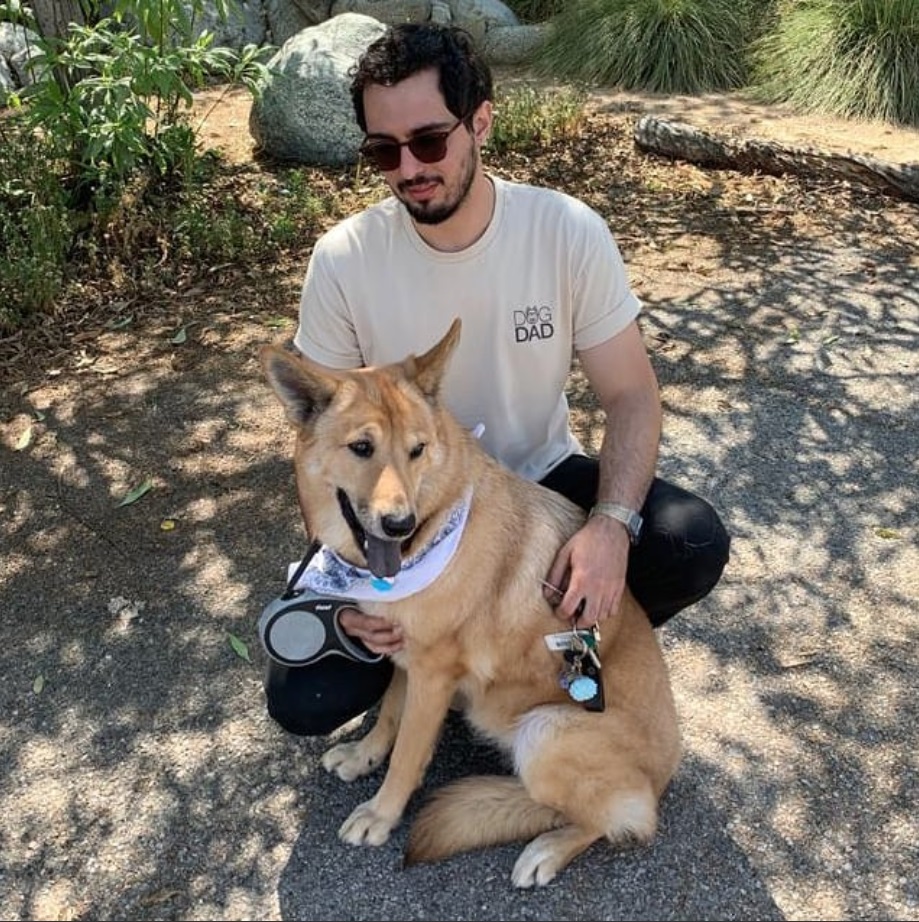 Actually, a couple of dog brands contacted Daniel asking him to promote their products. And this was the first option to monetize his Instagram account, which now boasts over 26K followers. But Daniel so much values his audience, so he couldn't promote the products he doesn't like himself.
So he designed his own merch that his followers already enjoyed. Yet, the potential of monetizing his Instagram accounts stays really high: thousands of fans use his accounts as a dating platform, and the audience becomes bigger day by day!
Record conversion of Leroy Merlin on Pinterest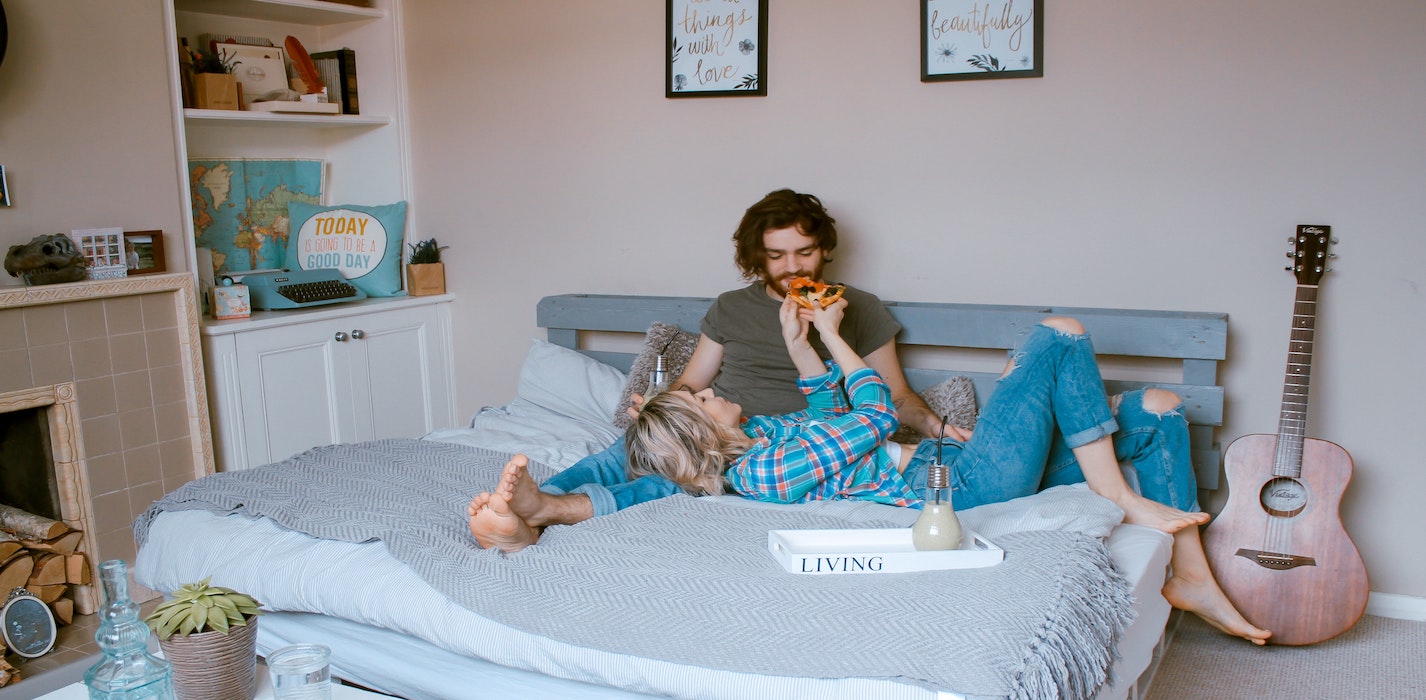 Leroy Merlin also uses the benefits of social media for promotion. What if we say it's Pinterest that allowed Leroy Merlin to achieve a record conversion rate ever?
A dinette set is a must for each home. It's always easier to promote such products that are not only ever-green but can also interest each and every person. However, the competition is fierce, and Leroy Merlin chose social media, namely Pinterest, to attract new customers and boost sales.
Strategy
They developed a strategy based on the most-used search terms for each market and used these keywords.
Results
The company managed to reach almost 6 million Pins in half of the year and get a 10% sales boost, having a record conversion rate ever. So here's one more example of a large company successfully promoting a high-quality product through social media.
How Alejandro does what he loves from home and makes a profit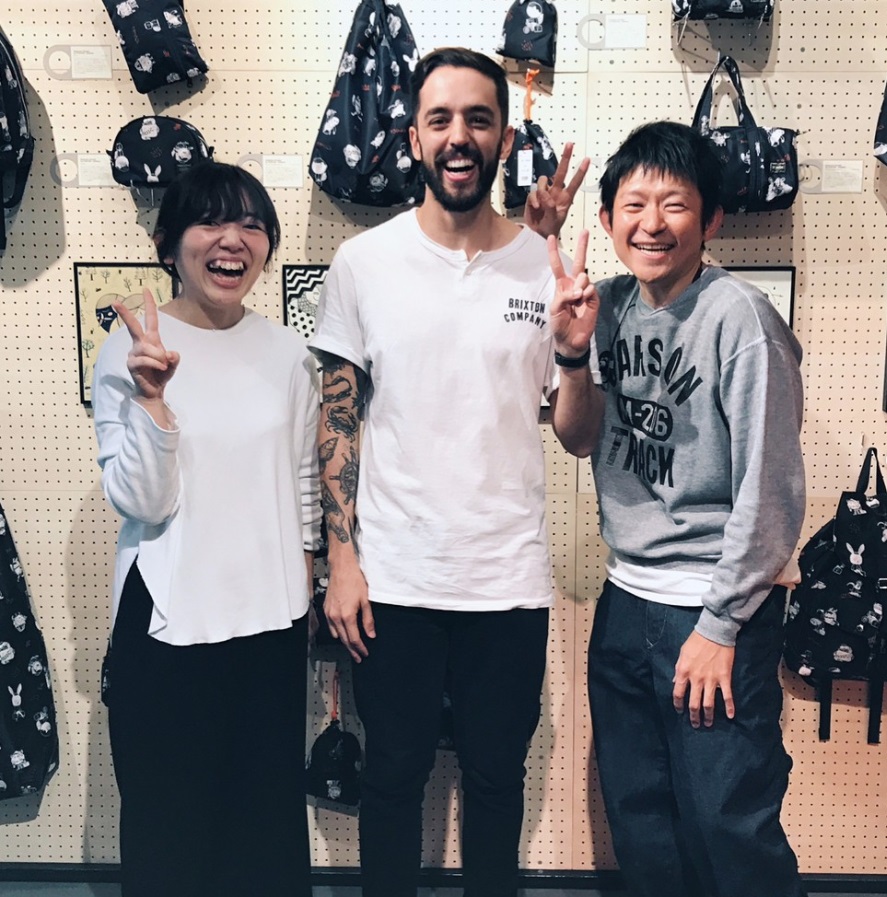 Being a freelance graphic designer, Alejandro wished to become an illustrator and provide people with unique-design stuff. He hardly thought he could do what he loves without leaving his home and make good money with that. But he got this chance.
Now he works from home, and he believes he doesn't need another office. And the recipe for his success is that people are fond of prints in any form. He creates printed stuff like t-shirts, hoodies, wall art, etc. His designs are not usual one can find in an offline store. Probably this is the reason his stuff goes viral!
To some extent, these are the benefits of social media that let him ride the wave. With 28K followers, his Instagram account is the main tool he uses to promote his products.
The things Alejandro offers are extremely popular on the market and sell like hotcakes. Now Alejandro is a happy owner of a profitable business. But there's something more important: he can be proud that he provides other people with the things they are really fond of.
"Just follow your passion and do what you love the most."
How to use the benefits of social media channels for your business promotion?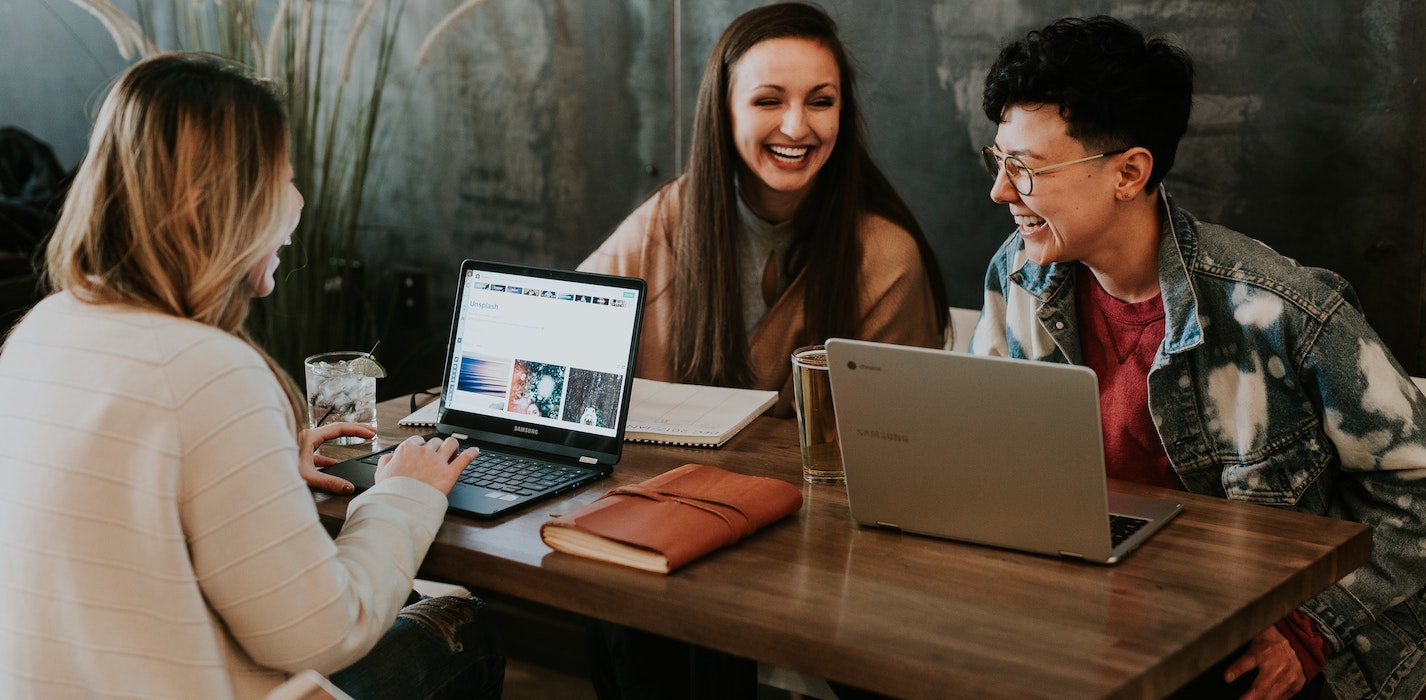 Would you like to start your own venture turning your passion into profit, but you're afraid of failure? If so, or if you're looking for ways to improve your business performance, this is a good time to start using social media for this purpose. This doesn't require any special skills or extensive experience. So you should definitely give it a try, and it will pay off.
But how to do this right? How to use the benefits of social media? What to start with?
The way of promoting your business through social media takes your time, effort, and funds. That's for sure.
Create accounts on social media
First of all, you need to find out what social networks are mostly used by your target audience. That's the way to start. But this is just the beginning.
Each strong brand needs to have accounts registered in the most popular social networks. Moreover, it's always profitable to combine promotions on several platforms at the same time. Have you already created accounts? It's time to create content for them.
As for content, you need to rotate educational, entertaining, and selling content. You need to be creative about that to collect as many followers as possible and keep them subscribed.
When your accounts look trustworthy, it's time to start promotion. There are lots of ways to promote your business through social media: paid ads, shoutouts, influencers, etc. You need to understand which type of content works best for your audience and focus on it.
Hopefully, there's a more favorable option.
Turnkey social media accounts
Time is valuable. If you don't have enough free time to deal with social media accounts for your business, or you would simply like to let a team of SMM experts do the job, we are happy to introduce our new offer – it's the Social media package!
How does it work? Our experts will create attractive accounts on Facebook, Instagram, YouTube & Pinterest for your ecommerce store and fill them with top-notch images and high-end video content promoting your products.
How will your store benefit from that?
Here's what you get if you order the service from our team.
Credibility
Online stores as well as any other ventures are considered more trustworthy in case their owners actively run their social media accounts – so it's a lot easier for your potential customers to make a purchase decision.
Engaging content
We are not only to create accounts on social media for you, but you will receive Facebook and other accounts that are already filled with promotional posts you can use like ads to drive traffic to your website and boost sales.
Maximum outreach
Accounts in the main social networks let you present your products to a bigger audience, therefore, sell more products.
Free time to devote to other tasks
This is an opportunity for you to get much of the work made for you! You get professional-looking social media pages for your store without lifting a finger and can start promoting right away.
Brilliant customer service
Accounts on social media are also crucial for customer service. When you are available on social networks, you let your potential customers contact you in seconds, meanwhile, you can receive customers' feedback faster.
New channels of promotion
Email marketing alongside other promotion channels is great for ecommerce businesses. Yet, social media pages are perfect for advertising your business and improving its performance in a matter of seconds.
Social media accounts are a must for a successful ecommerce business. It doesn't matter if you're running a successful business you want to make the most of, or you only have a great business idea, but you are afraid to start.
So there's no reason to be scared: social media promotion is a perfect tool allowing you to solve lots of tasks at once such as driving traffic to your website, increasing brand awareness and conversion rate, boosting sales, and more. And the team of Sellvia is happy to help you with this!
So would you like to make a profit out of your passion, or improve your current business performance significantly with the benefits of social media? Anyway, it's time to kick-start sales with the Social Media Package from Sellvia — feel free to book a free call with our business advisors who are happy to help you achieve the best results!