Playing host or hostess this year? Be it Thanksgiving or Christmas or New Year's Eve, liven up your home or space with comfort-first and mood-boosting picks. Comfort, convenience, and dining are pretty key points in creating a fun party atmosphere. Sellvia has some just-arrived holiday entertaining items that will help add coziness and joyful vibes to your place. These are our team's 10 essentials for holiday entertaining this year!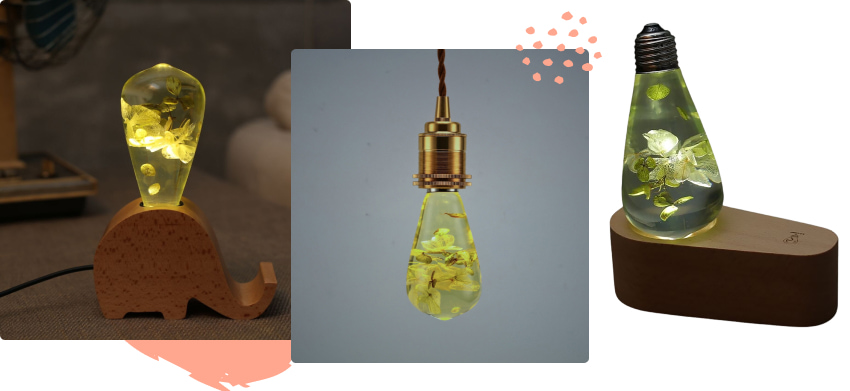 Add a touch of nature and a burst of light to any dim corner with the multifunctional piece. Merging function with art and a bit of greenery, this lamp is great for mood-boosting! It delivers over 100,000 hours of light while a real white hydrangea flower floats gracefully within the bulb. Enhance end tables or hallways with this exquisite piece — it's sure to have guests talking.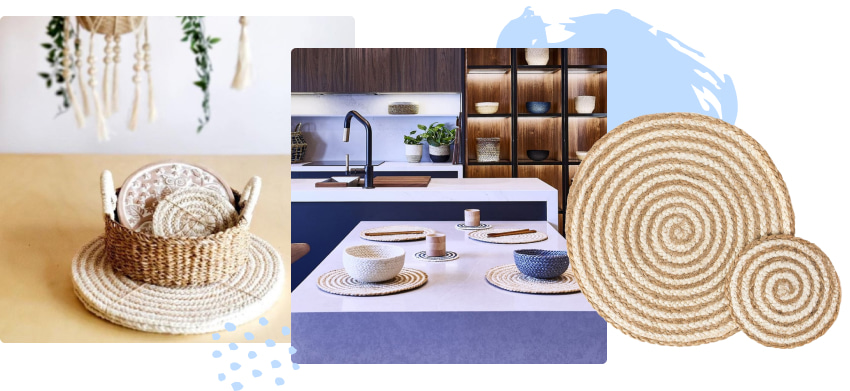 Give guests (and the planet) a helping hand with these crafty drink coasters. Hand-crafted with jute, a bamboo-like plant in South Asia, these coasters feature a swirl design for a bohemian and earthy feel. Zero plastic — and all the cushiony support you'll love. We love the fact that these come in a convenient 4-pack.

Nothing says the holidays are here like bubbly bottles of sparkling apple cider or a round of beers. Make opening each drink a breeze with this handy 8-shaped tool. For the ultimate convenience, it features a built-in bottle opener and pop-out side blade. Just remember to drink responsibly!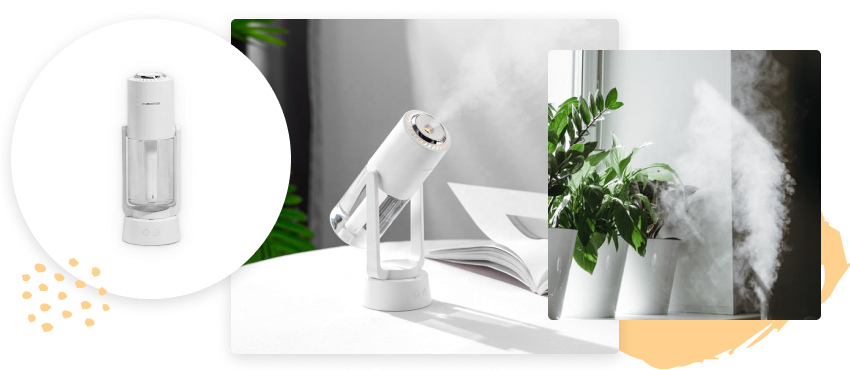 Feeling stuffy or dry inside as the party is about to start? Don't let that happen. Freshen up the air with flowing moisture with this incredible humidifier (and filter out allergens, among other benefits). Capable of housing 7.05 fluid ounces of water and rotatable 180 degrees, this roomy-booster can be left on a coffee table or kitchen counter to refresh your air and space for friends and family alike.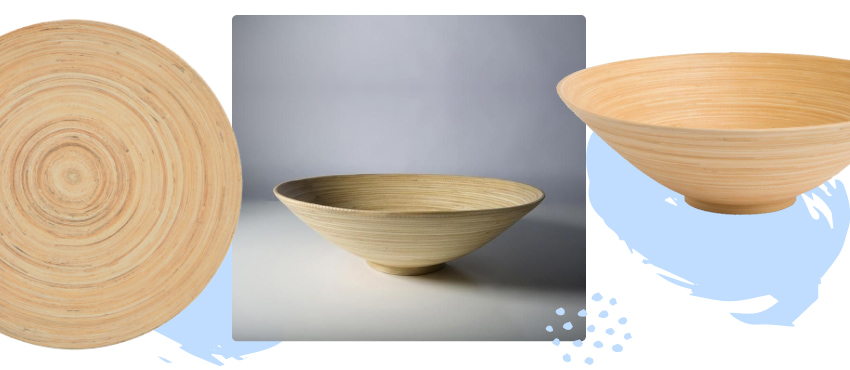 Crafted from 100% bamboo that is sustainable and biodegradable, this wide serving bowl can add some eco-friendly flair to your dining table this holiday season. From fruit to chips and salads, this capacious bowl can meet so many of your entertaining needs. What we love? The bowl features zero solvent or organic volatile compounds and is made from artisans of a fair-trade community in Vietnam — for art and product that is cruelty-free.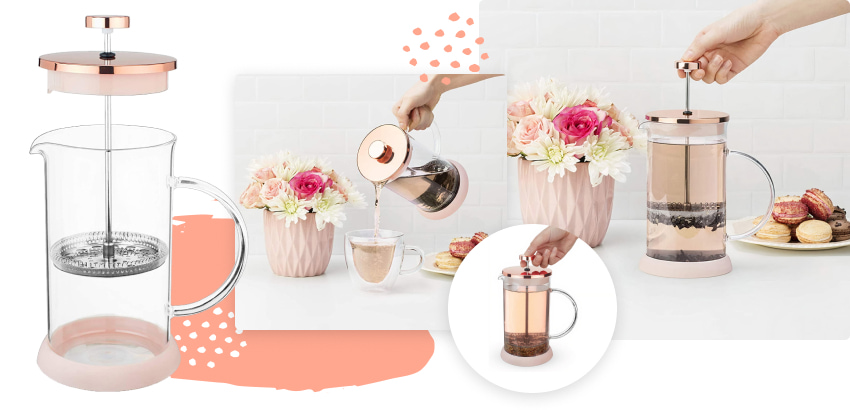 Serve fresh-brewed tea to your guests in this generous, 34-ounce glass press. Crafted with a stainless-steel filter and press, this server delivers premium build while delivering a trendy rose gold lid. You can also use the press to froth milk for cappuccinos, coffees, or even as a strain for cocktails. Our team loves the versatility of this elegant drink-maker — and believes it's a must-have on every table this winter.

Stack 'em bottles — but in style (and in a space-saving manner). Real, solid acacia wood provides sturdy construction, and the design of this wine rack allows for easy stacking for multiple bottles. Measuring 20.25" in length and 9" in width, this rack fits perfectly on a kitchen counter or along a bar counter for classy display and easy access.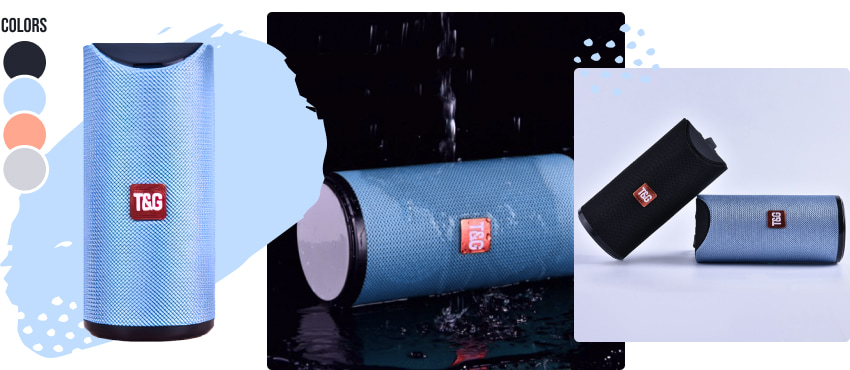 The holidays are not the holidays without some good Christmas music (and a party ain't a party without your favorite hits blaring). Be ready to groove and dance with this speaker that provides up to three hours of sound on a full charge. A host of features such as FM radio, an AUX port, and support for micro SD cards and USBs allows for versatile entertainment from dinner time around the table to present-opening time on the couch.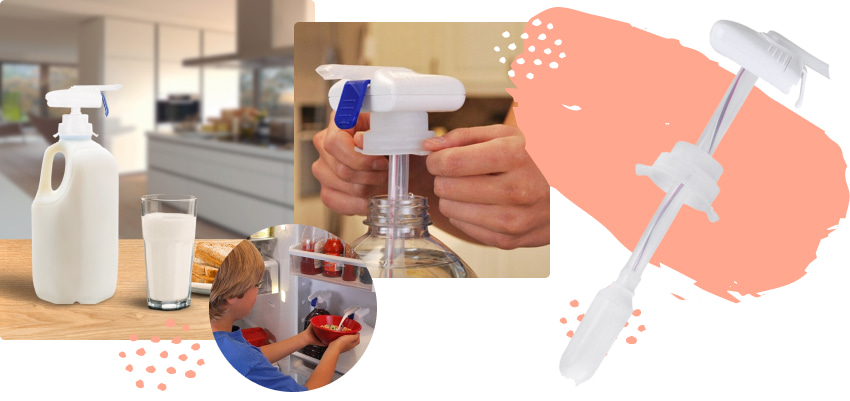 Prevent nasty spills of juice and other beverages from containers or cartons with this restaurant-style serving pump. Simply replace the cap of your beverage of choice with the tap pump, and you're ready to go (but no carbonated drinks for this, please). This tape is 13.38" long to fit most large-sized drinks and is designed with a non-drip dispenser for less stress and cleanup. Our team has tried this in the office and everyone raves about the tap-and-go convenience of the spout (and we're sure your holiday guests will too).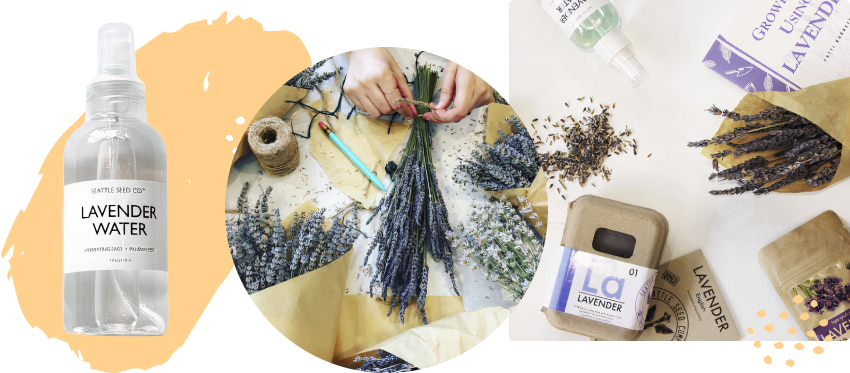 Freshen up your interior with a light lavender scent that brings peace and calm (especially if you don't have candles lit or a fireplace burning) for a touch of clean to welcome guests. This Lavender Face + Pillow Mist features pure water, lavender oil, and witch hazel for bursting freshness. The mist works amazing on your couch and common areas for that fresh feel. It also can freshen up spaces where your cooking is just smelling a little too good (just make sure some windows are open too!),
And just like that, you can be the host or hostess with the mostest with these nice functional and decorative touches. Boost comfort and atmosphere with these must-haves for holiday entertaining, all hand-selected from our team of editors. Remember that all items are exclusive to our Sellvia subscription, so make sure you are subscribed today.
SUMMARY: Take on any potential stresses or worries when you're in charge of the festive fun with some convenient, cool holiday entertaining items that'll also put in some work this Christmas. Consider adding any of these to your online store to pass on functional, helpful items to your customers (or snag some of these goodies yourself for this year).