Searching for home business ideas to start earning money in the comfort of your own household? Excellent plan!
Who could have thought just 10 years ago that you can start your own business working from home? Many ideas for home business are easy to understand and quick to start. But with so many profitable home business ideas — which one is the right one for you?
Starting a business by yourself is no easy task. Certain aspects have to come together for your ideas for a home business to be realized. For example, some ideas for small business from home require an upfront investment to get started. Other home-based businesses don't need anything, apart from general knowledge you already have or can easily learn, and a room you can turn into an office.
As a matter of fact, recently, there's been a growing trend in home-based businesses. For example, in the US there's approximately 31.7 million small businesses with about 15 million of those being home businesses.
This trend showcases how fast people are adapting to the new normal. People are no longer simply wasting their time sitting at home doing nothing, they're creating full-scale businesses and living their dream lives.
So, maybe it's time for you to do the same? Right now is the best time to start creating your own business or a side-income at home and enjoy your best life.
To help get you started with your home business idea, we've prepared a list of the 15 at home business ideas for 2022. We've made sure to assemble a list of the best home business ideas suitable for people of different backgrounds, experience and skills.
So, let's see what home business idea you can start hassle-free and without much effort.
Here we go!
Get selling tips and ecommerce inspiration right in your inbox!
Sign up today to not miss a single post:
#1. Ecommerce Store Owner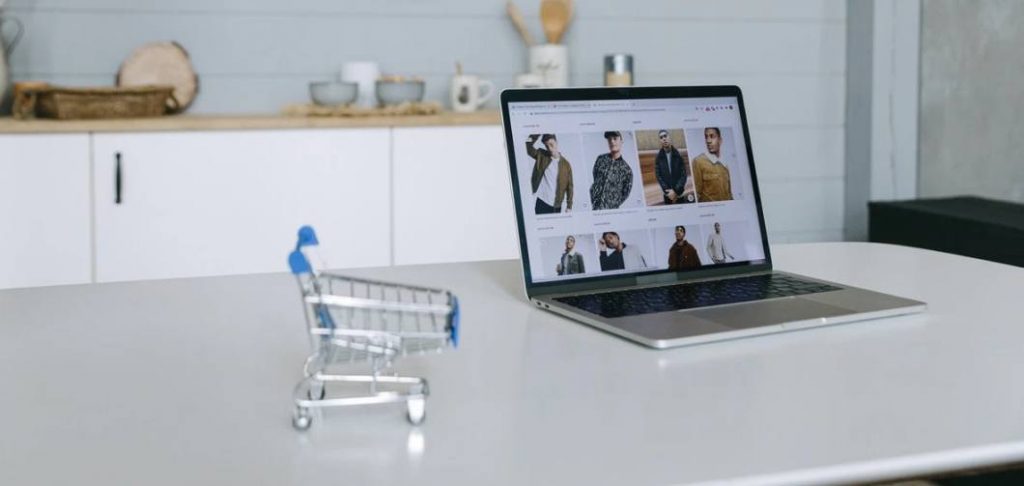 Let's start with one of the easiest business ideas to start from home, starting an ecommerce store.
Unlike many other ideas of home based business on this list that require specific skill set, background, or experience, you can create your own online store without any prior experience whatsoever.
All you need is a computer and internet and you're good to go. This idea of a home business allows you to work from anywhere you want. You can be in one corner of the world and sell to people on the other side of the globe.
Are you into fashion? What about sports? Or maybe you love animals? Maybe you're a gadget specialist? No matter what kind of passion you have, an ecommerce business allows you to turn your passion into a business.
But what's more important is that you become your own boss and can dedicate any amount of time to this as you see fit. Even if you already have a regular 9-to-5 job, or any other established stream of income, having your own online store brings flexibility and has a lot of potential to develop into something that can generate a solid level of income overtime.
To build a legitimate online business, you're going to need various online tools and instruments. Digital marketing is crucial for an ecommerce business, so social media, email marketing, content marketing, SEO, PPC, etc. are essential elements you need to consider.
At first it might seem like a lot to handle and learn. However, rest assured that by partnering with Sellvia, you will have everything you need to start your own online business.
Sellvia – the #1 Solution to start your online business
Sellvia is the all-in-one solution unlike any other and if you want to launch your own online store, it is one of the best options out there.
Let us throw all your doubts away, here at Sellvia, we provide anyone with an opportunity to create their dream venture hassle-free.
It's the perfect opportunity if you're looking for an extra income source or want to build an online business that can potentially replace your current job, or you simply want to try something new.
So, what is Sellvia? It's an ecommerce ecosystem that will provide you with all the necessary features and tools to build a flourishing business. Even if you have no previous experience in ecommerce whatsoever!
Lightning-fast US shipping (1-3 business days)
California-based Fulfillment Center (with thousands of products)
A catalog of trending products
Professionally-written product descriptions
Winning marketing campaigns for the products
A Marketing Academy helping you become a pro specialist and boost your profits
So, how exactly will it work?
All it takes is a few clicks, and you'll get a professionally made Sellvia-powered online store.
It will have an exclusive design made with your preferences in-mind, and all the necessary website elements such as the gallery, cart, checkout, etc.
With Sellvia, anyone can start and run a successful ecommerce business, regardless of your background or even budget. It's simple, easy-to-use, and, most importantly, a profitable opportunity.
Now let's look at the other options on this list.
#2. Tutoring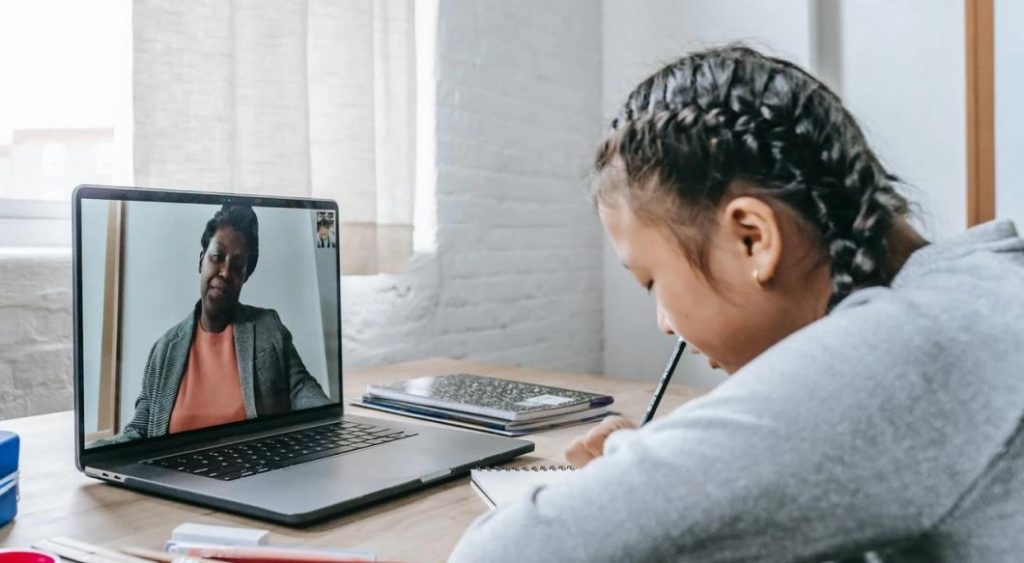 Are you the kind of person who loves helping others learn? Well then, one of the best small business ideas at home you can consider is tutoring others.
Having a passion for a certain subject matter, like calculus or biology, for example, can help you start your own online tutoring business. However, make sure you're up to date on the formats and policies of the tests you're going to instruct your students, and that you're confident you can provide your students with some great insightful knowledge.
Start by tutoring a group of students or practice personal lessons. It's better to have a specific level of education to showcase your professionalism.
Once you're good to go, you can conquer the digital landscape and service your students through a video conferencing program such as Zoom or Skype. And don't forget that you can find lots of applications that help you monetize your tutoring and teach people all over the world.
This is an excellent small business from home idea you can start, if you have the knack for teaching others.
#3. Proofreading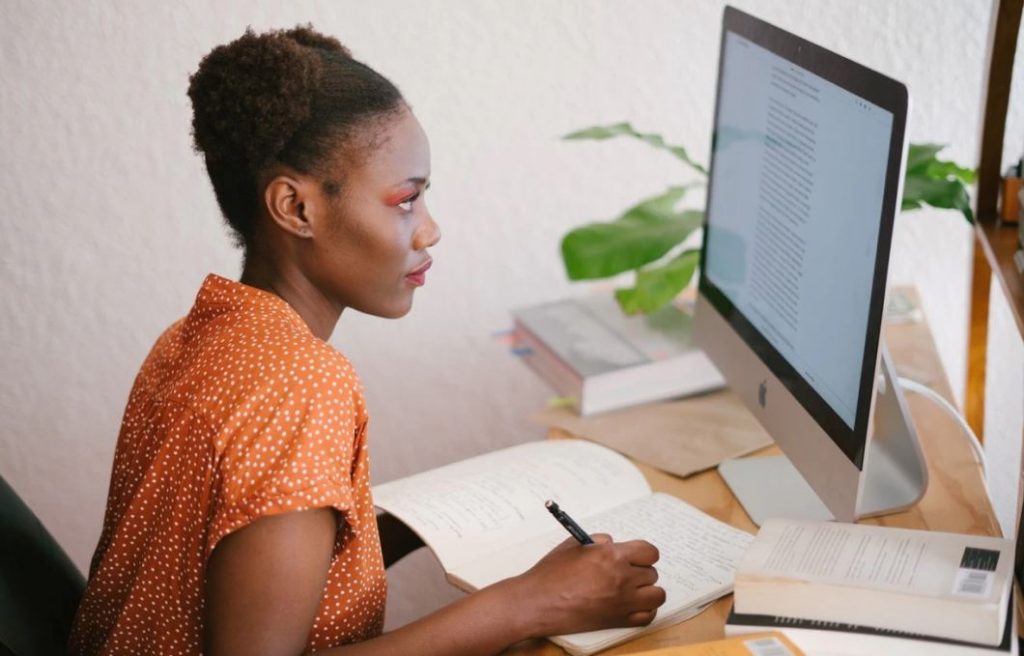 No one is safe from making a few mistakes. After all, it's only human.
Think about how much content you go through on a daily basis. It's really hard to grasp, but one thing's for sure, it's a lot.
And with the incredible amount of content being written and published every year, the demand for proofreaders is increasing. Making it one of the most popular small business ideas from home you can try.
Proofreaders read and edit written content to make sure there are no grammar, spelling, or typographical errors.
However, to start a proofreading career, you must have a great understanding of the language the content is written in. Moreover, you need to have an eye for detail and the ability to speedily read/skim written content for errors.
If you have a sharp eye and extensive knowledge of a specific language, then proofreading can be one of the greatest at home business ideas for you.
#4. CV writing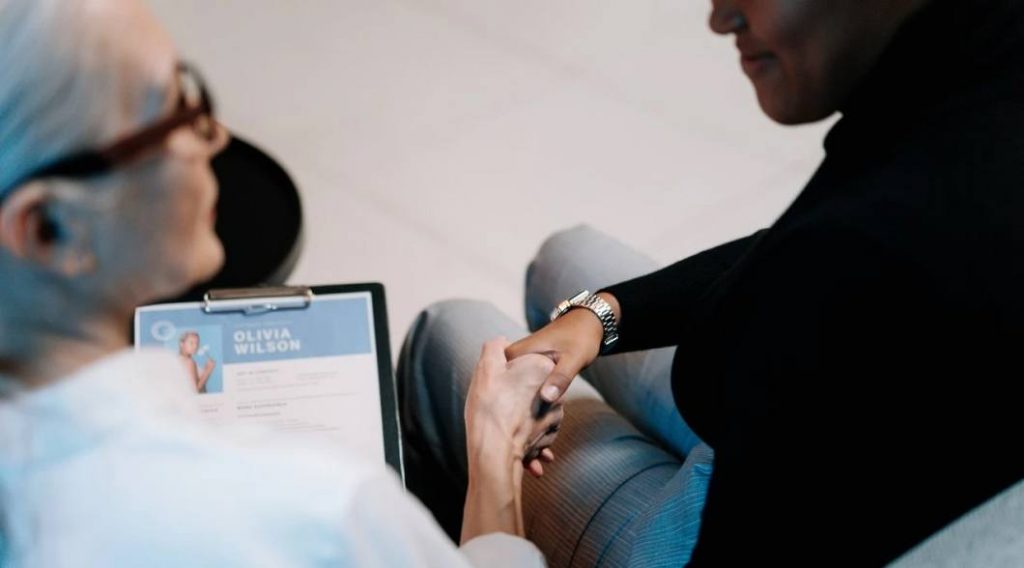 If you're reading this article, then you understand that finding a job is a substantial part of life and how hard it can be to find your calling. In addition, the process is made even more difficult by the fact that a vast majority of people don't understand or are unsure of how to write and structure their CV cover letters.
CVs are basically a summary of your skills, experience, qualifications and education. And to find a workplace you need to understand how to properly organize and demonstrate this. With how important it is to have a good CV, not everyone knows how to write one correctly.
But even those who know how to do it, seek a second opinion or some feedback to improve the chances of a job seeker noticing it and offering them a job interview.
As a result, the demand for experienced writers is growing.
For this work from home business idea, it is essential to have a background in business, impeccable spelling and grammar, and to understand what company recruiters are looking for.
#5. Copywriting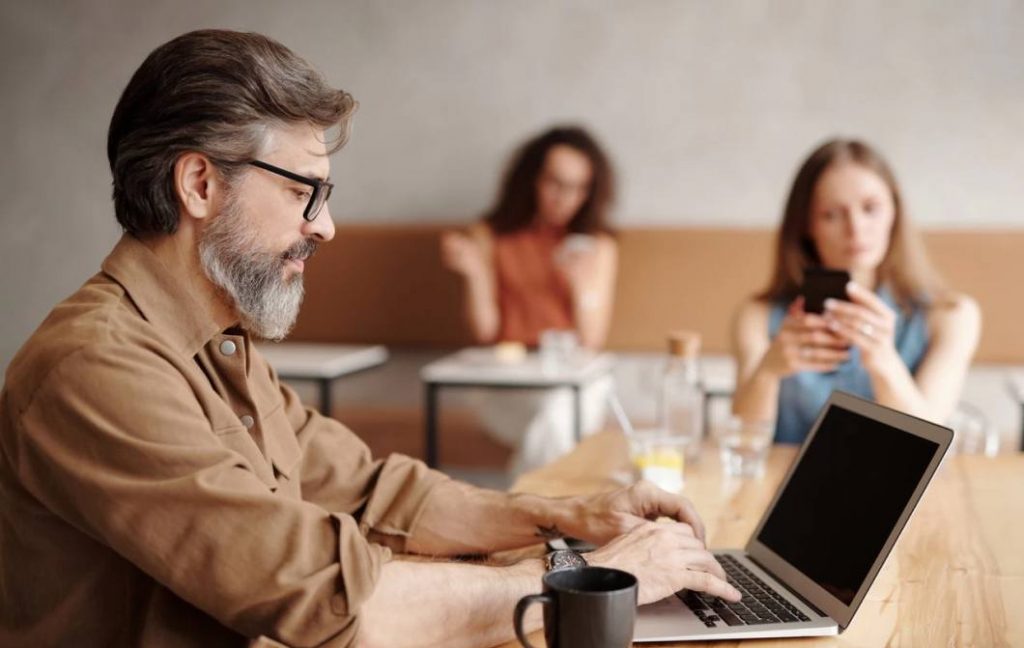 Home business ideas with low startup costs are rare, but if you enjoy writing, you can try yourself at copywriting.
A copywriter is someone who creates or writes content.
Countless amounts of blogs, websites, and businesses need written content. Thus the demand for experienced copywriters who can write engaging landing pages, long-form articles, etc. is growing.
A great copywriting specialist requires knowledge of how to write in business English, the necessary software, and excellent writing skills. But most importantly, the ability to focus on producing writing content for your clients for many hours.
At home businesses ideas like copywriting require some experience and skills. However, you can find lots of guidelines and courses on the Internet. Once you know the basics, you can get started and gain new experience in this space.
#6. eBook author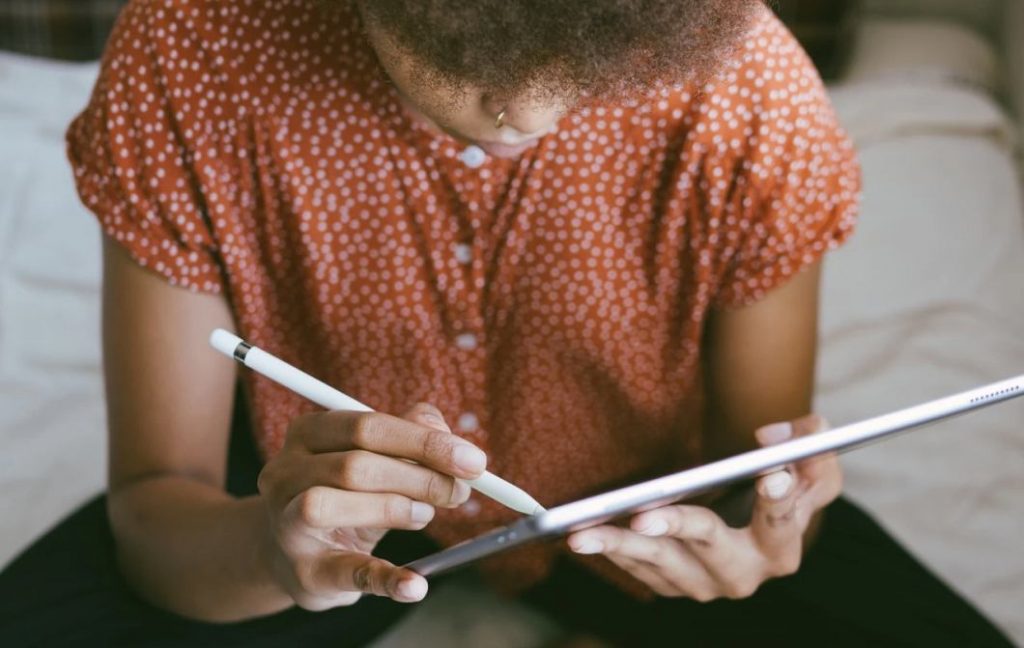 If you're really passionate about writing and wish to create something greater, one of the ideas for a small business at home you can try is to write and publish an eBook.
Right now is the time when you have so many opportunities to write, publish, and distribute your writings. There are many eBook publishing platforms (Kindle, Smashwords, Lulu, etc.) where you can access a large potential audience of eBook lovers.
Writing an eBook is very similar to writing any other book. Work out the plot, structure the text, edit and then publish. Here's a little tip for you, before publishing be sure to get a second opinion. Having a fresh pair of eyes to look at your work will help you improve some things that you won't notice yourself.
To succeed in this space, it's important to get as many positive reviews as possible on the publishing platform. It will help get up the rankings in your book field and persuade people to purchase your eBook. Offer a free copy of your eBook to various online publications that will review it. This way you'll receive the needed content that will drive potential customers to purchase your book. And don't forget about traditional social media channels to market your book.
Overall, if you enjoy writing and wish to capitalize on profitable home business ideas – writing eBooks is the way to go. You'll need to put some effort into the marketing aspect of it, but once you've gained some traction you can enjoy the benefits of the incoming sales.
#7. Affiliate marketer
An affiliate marketer is someone who markets another companies' products or services. They take a commission if they manage to sell a product to a customer they've referred to through their marketing activity.
Starting an affiliate marketing program is not that hard, all you need is an ecommerce website based in a particular niche and products or services that have affiliate programs.
From there, you simply showcase the products or services to your audience by displaying these items on your website.
If you've managed to successfully market the products, and get some sales from your followers, you will receive a commission from your affiliate partners.
If you want to be a successful affiliate marketer, you have to be very knowledgeable of the ecommerce industry, the products, and have the skills to present the products or services in such a way that your audience will want to try them immediately.
#8. Handcrafting products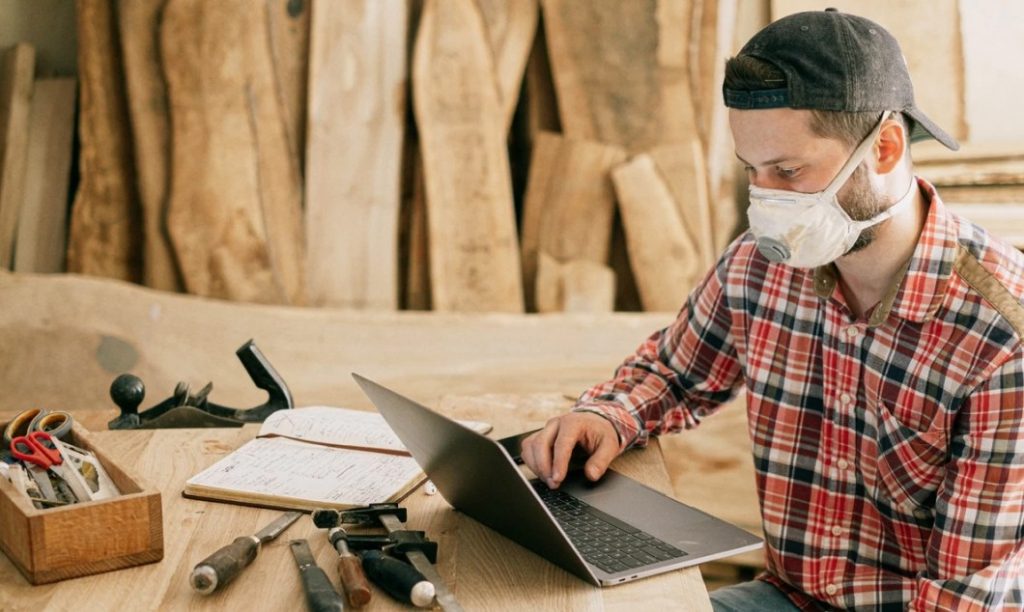 Small home business ideas like handcrafting have become very popular and the demand for handmade products shows no sign of slowing down.
This type of home business requires you to wield a significant set of skills. Moreover, another essential aspect of establishing such a business and making some sort of income from it is to operate within a specific trendy niche. If you possess the necessary skills to create handmade items and know what niche you want to focus on, then you can instantly get started.
If not, there are lots of learning materials on the internet that will help you develop the necessary skills to make crafted products.
In ideas for a small business from home such as this one, it is important to work out the product costs, how much time it takes to create a product, and the number of materials it takes.
Keep in mind that the handcrafting market is quite competitive, so you'll need to create a brand that truly stands out and offers something fresh and desirable. Besides that, don't forget that you need a platform to sell your products, an online store. In addition, all the products have to have high-quality photos and descriptions, so that potential customers know exactly what they're getting.
In addition, create and grow a social media presence. Social media platforms in general are the perfect platforms to promote handcrafted items. These products specifically tend to do exceptionally well on various visual platforms such as Instagram, Pinterest, etc.
There are lots of successful businesses that started off with handmade products. If you have the mastery to make items with your hands, then who's to say that you can't be successful as well?
#9. Freelance specialist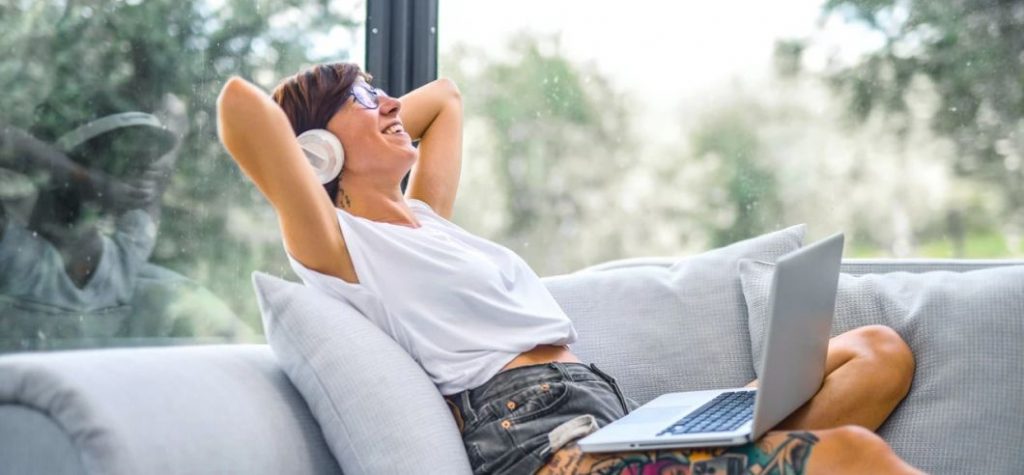 A freelancer is a specialist in a particular field who provides his services to other businesses in exchange for a fee on an hourly or project basis.
If you wish to become a freelancer, you need to have particular skills in a field of work that is in demand and you can make an income off.
Here are a few examples of skills that are in demand: web development, software development, business development, copywriting, graphic design, virtual assistance.
Do you have skills that can help you succeed in these fields?
Once you've figured out what particular field suits you best, your task is to register on a platform with freelance job applications. Then, it's simple, take on as many tasks as possible to establish your profile and create a strong portfolio.
It's quite the journey to become a demanded freelancer, however, once you have a set portfolio of your previous work, new clients will appear and look for your services.
#10. Blogging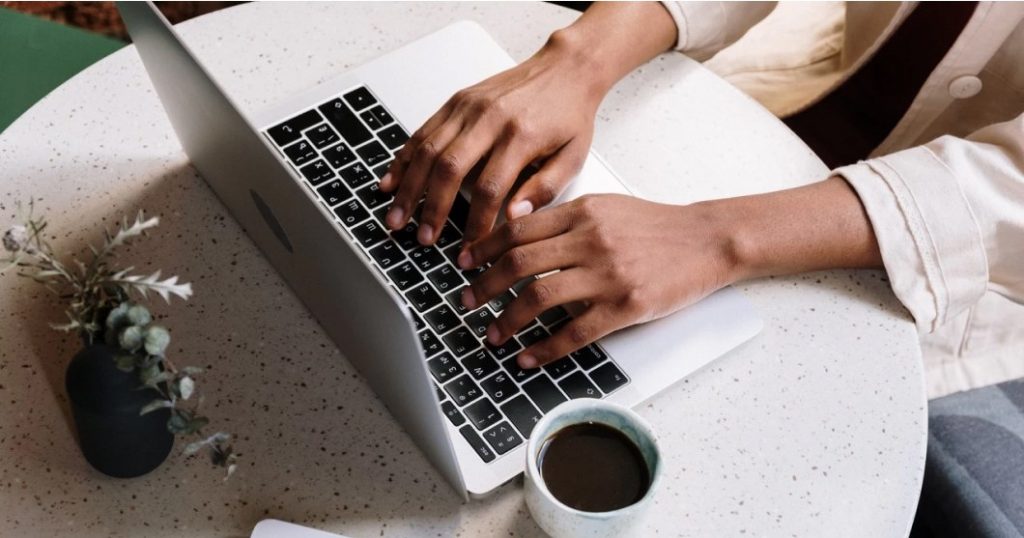 One of the more popular business at home ideas is blogging.
Blogging has probably been around since the emergence of the Internet itself. A blog can be used to build an online community whose engagement you can monetize.
Blogs are sort of like online magazines in a specific niche where people find various information, advice, and insights.
To start a blog, you need to decide on the niche you're going to specialize in. You'll need a website with a domain name and hosting to make sure it is accessible on the internet. A huge advantage for you will be a good understanding of SEO, content marketing, writing, design, and editing.
Be sure to develop a content plan – it will be essential for your website to become successful. Moreover, you'll need to create social media accounts to grow and retain your audience through these channels.
The primary way you're going to monetize your blog is through display advertising. Join an advertising program such as AdSense and place relevant ads in your blog in the positions that perform best (throughout the content, in the header/footer, or sidebar).
Blogs that operate within a specific niche can also be a part of an affiliate program that includes products or services that align with the blog's field of interest.
Even though blogging is quite a competitive field of work, new blogs appear every day and become profitable and successful. Overall, it's a low-cost business model that you can start and grow.
#11. Online fitness training

We all know that fitness plays an important role in every person's life. It's good for health, longevity, and overall to look and feel better. If you're a fan of fitness and feel like you could teach somebody out there to take better care of their body then this is one of those business ideas from home for you.
To start a personal fitness business you need to have a good fitness level yourself and a perfect understanding of how to provide exercise training. Additionally, if you have some kind of certification that confirms your expertise level it will massively help your credibility.
In this field, it's all up to your ability to communicate with potential clients. If you manage to get positive feedback and referrals from them, then the word will quickly spread about you and more and more people will start following you.
Don't forget that we live in a digital age and it's incredibly easy to be an online fitness trainer. And even easier to get noticed. It's all about your approach and how strong you want to devote yourself to this. The possibilities are out there, especially on the Internet and the world of social media.
#12. Translator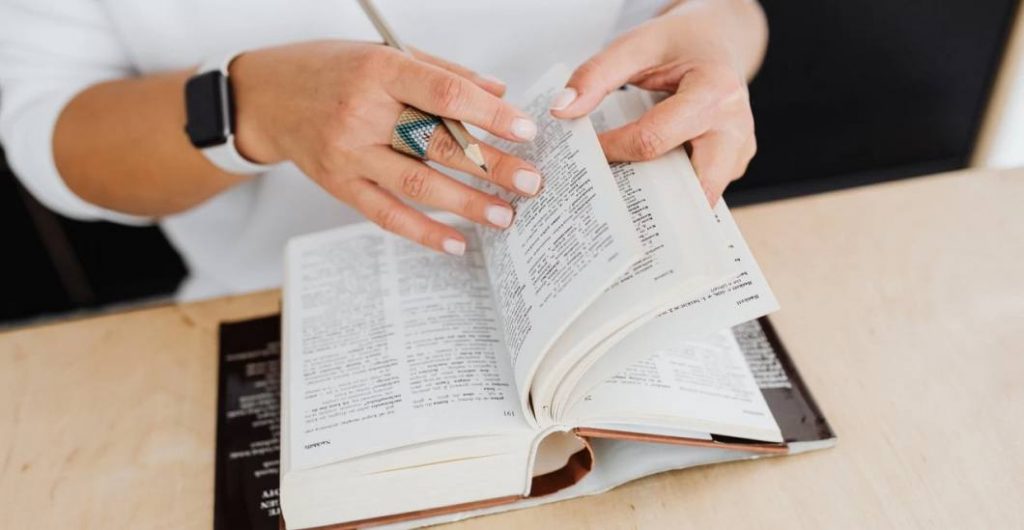 If you know a foreign language, you can make money online by translating various articles, audio, and video content. Having a degree or a diploma confirming your knowledge in specific languages, will help you to find a job with a more attractive salary.
A little advice, try to find a specific field in which you'd like to work, i.e financial translation or medical. This way you can fill a niche, become a more valuable specialist, and find more work opportunities there.
#13. Social media management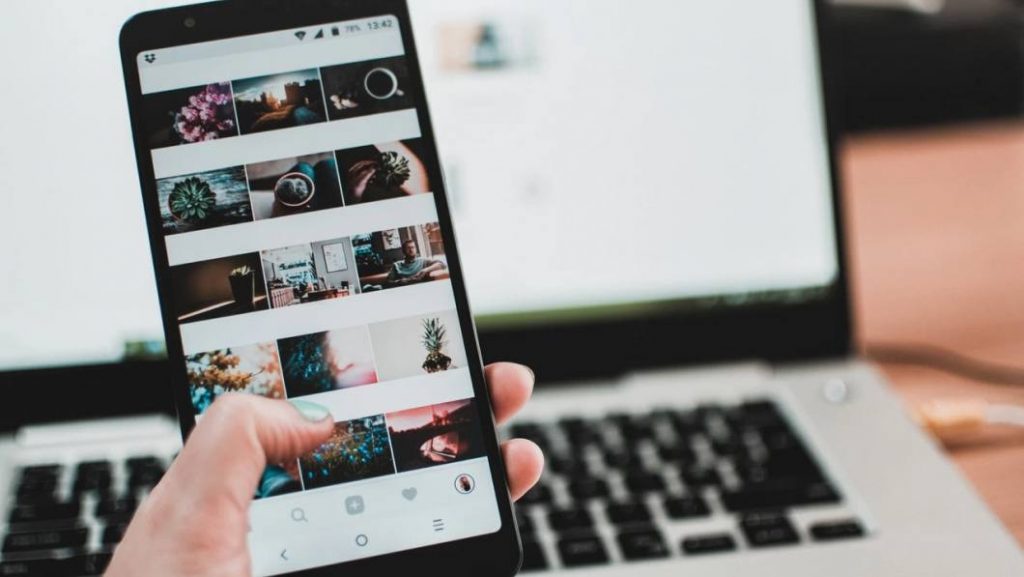 Do you feel like social media is second nature to you?
Well, then you're in luck!
Lots of companies out there (big and small) are searching for social media enthusiasts who will manage their social media profiles and grow their online presence.
So, if you know all the ins and outs, as well as the latest news about social media, this is the ideal option for you.
#14. Audio or video editing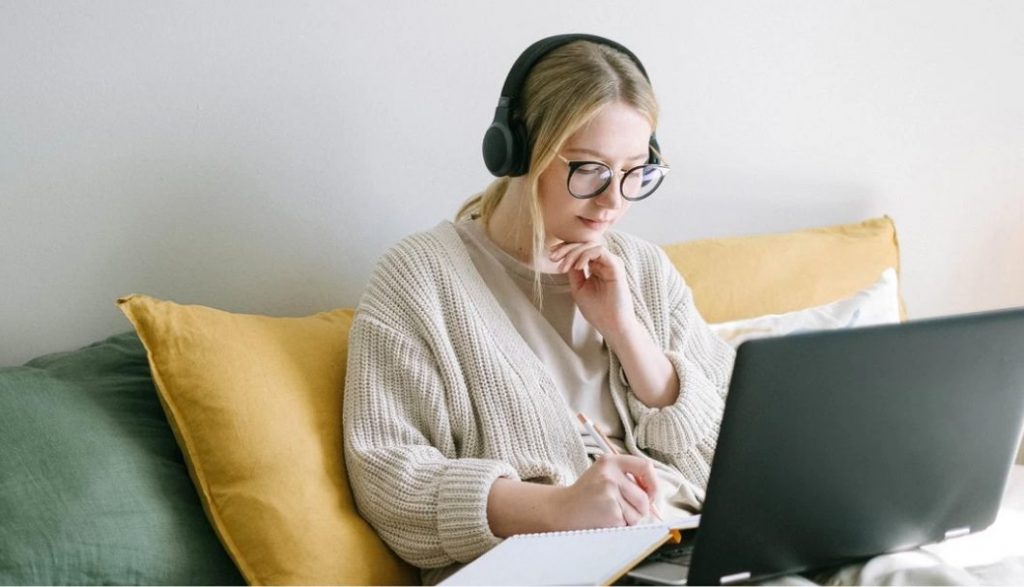 The growth of YouTube and other audio and video platforms has generated a huge splurge in demand for audio and video content editors.
It's pretty hard to imagine the amount of audio and video content being created in today's world. Big and small companies alike are mastering the digital space. You can try to apply for a job application for them. But there are also lots of video and audio bloggers who need assistance in creating their content.
As a result, audio and video editors are in demand when it comes to creating quality content for various audiences.
However, you do need to know and understand how to work with specific programs, as well as all the kinks when it comes to producing such content.
Nevertheless, you can easily find tutorials on YouTube or other Internet forums and groups.
#15. Voiceover artist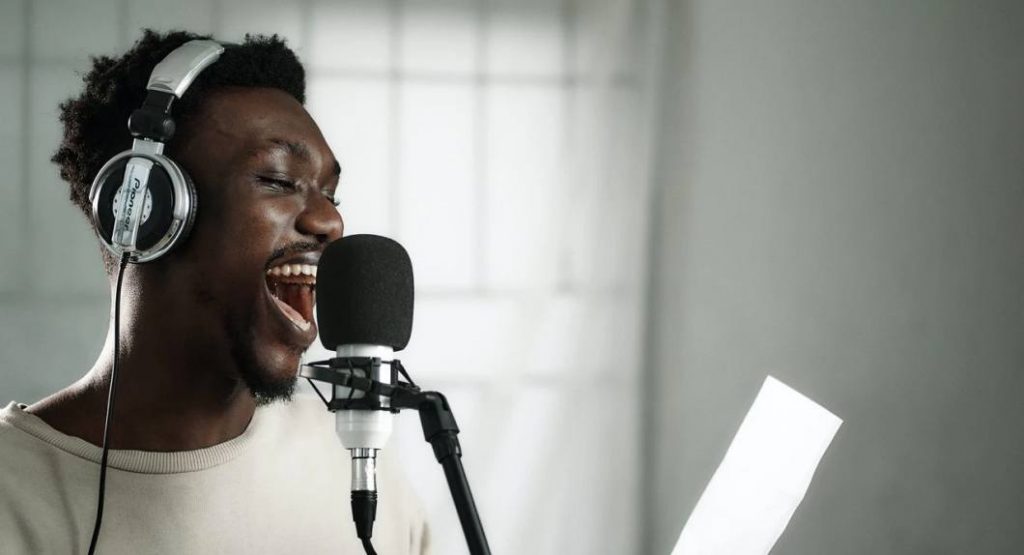 While we're on the topic of audio and video content, many companies and content creators understand the importance of having great voice talent on a project.
There's a plethora of podcasts, videos, and even audiobooks in the need of a great voice.
And if you think you've got that unique voice – then you can make a living delivering iconic quotes for world-renown brands.
Home business ideas: Conclusion
There you have it, the top at home business ideas of 2022!
We live in a wonderful time when anyone can create their own business in the comfort of their own home, regardless of their background and knowledge.
And you are no exception!
If you've always wanted to one day own your own online business, now is the perfect time to do it. There are lots of small business ideas from home you can try, but most of them require specific skills and experience. However, with Sellvia, you get everything you need in just a few clicks.
You literally just have to specify your preferences, and you'll get a professionally online store packed with awesome products and all the necessary instruments to run and develop it. Furthermore, even if you hit a few obstacles on your way to success and financial freedom, there's a team of dedicated professionals who are ready to help you out.
Now is the perfect time to start achieving your goals and living the dream life.
As you can see there is an impressive number of home business ideas you can start. But if you wish to connect your passions with a way that can generate an income on a constant basis, starting a business with Sellvia is the sure way to go! Find out more by booking a call with our business advisor and see how you can make a living out of doing what you love.