Everyone's favorite time of the year is just around the corner and we're going to show you how to make some serious bank and make customers fall in love with your brand! To help you achieve this we've compiled a list of hot Christmas items for 2022. Let's see how you can surprise your customers and lift their holiday spirit!
Christmas is the perfect time of year to make your brand known to the wider consumer audience. It is the time when consumers are searching for unique gift ideas for their friends and loved ones. And you can provide them with this, by offering a unique assortment of products specifically designed for this holiday season.
How you may ask?
Sellvia will provide you with everything you might need to launch a thriving online business selling hot Christmas items to win over the hearts and spirits of your customers this holiday season.
Surprise millions with magical holiday gifts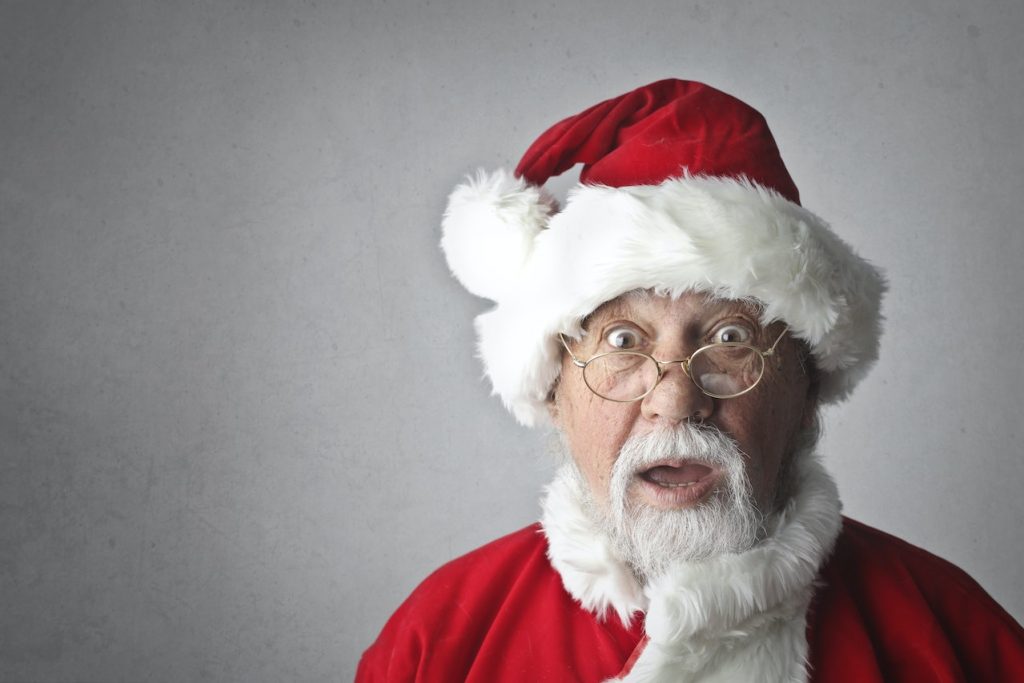 Undoubtedly, millions of people celebrate Christmas and all of them need some kind of magical holiday gift to surprise their close ones with.
Christmas is celebrated on December 25.
It is a holiday that is loved and celebrated by people of all ages, and even cultures.
According to Statista, in 2021, 85% of people in the United States stated they were planning to celebrate the holiday, with only one in ten declaring that they would not be joining in with the festivities.
Christmas is typically the catalyst for economic growth across all parts of the world, as sales increase dramatically in almost all retail areas.
In 2021, total holiday retail sales were projected to have reached new highs of almost $850 billion.
As you can see from this Google Trends report, for the last 20 years or so, people have consistently been looking for various Christmas gift ideas just a month before the actual holiday. So, you've still got time to create the perfect product offering to surprise your potential customers.
With that being said, how do consumers spend their Christmas holidays and what do they shop for? Let's see!
What to sell during the Christmas season
How do you set up the perfect product offering to make everyone have the most magical Christmas holiday?
Well, first of all, you have to decide what kind of products you're going to sell. And here, you have a few options to decide from.
Your personal tastes
Of course, everyone's dream is to do something they love and make money doing it. So, to achieve this, you can carefully consider your hobbies and your tastes, and create a product assortment based on that.
You're going to need to consider how popular is your hobby? Who are the potential customers? How profitable a business idea can it be?
That's one thing to consider. Or, you can adjust the product assortment based on the trends and what people actually buy.
Trending products
A more safe route to choose is to create a product assortment based on what people are actually buying.
A wonderful insight based on the previous year's season is that In 2021, almost 80% of U.S. shoppers plan to buy gifts for their family, making this the most popular group of gift recipients. Just under half of those surveyed intend to buy a present for their friends or significant other. Over three times as many respondents plan to buy a present for their pet as those buying a gift for their work colleagues.
You can make a product assortment just based on that information! However, to make a more in-demand product offer, you should take into account what people are buying exactly. So, let's see what kind of behavior consumers demonstrate during this time of the year.
Customer behavior during the Christmas season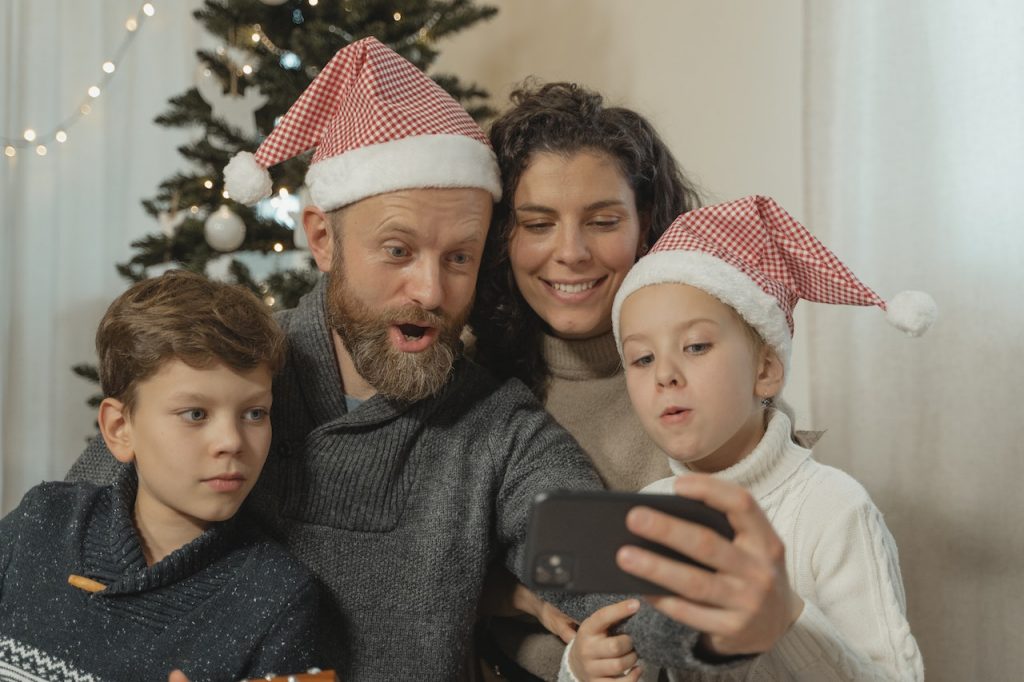 Customers come and go, however, some of their behavioral patterns remain the same. So, by looking at some general customer behavior during this holiday season, you can build an estimation of what to expect from your potential customers!
During the holidays, people are usually in a happy and upbeat mood. They are more likely to purchase more new things that provide them with joy. Moreover, during the festive season, people tend to make more impulse purchases and spend more money in general, as psychologists believe it boosts their self-esteem.
In 2021, consumers in the United States expected to spend approximately $886 on Christmas gifts on average. This is more than what Americans were thinking of spending on gifts in the past 20 years.
The holiday season is when buyers actively look for impressive discounts. Not only that, but people also look for more attractive offers with complimentary gifts, free shipping, gift packs, etc. In general, people browse through many different deals and pick one that seems more valuable to them.
What are the most popular items consumers purchase during the Christmas season?
Thus, according to an online holiday shopping survey, toys, apparel, and gift cards were some of the most popular Christmas gifts shoppers were planning to buy.
So, now, you have a certain assessment of what to expect from online shoppers during the holiday season. Nonetheless, what if we told you that there's a way you can provide them with unique products nobody else is offering?
Introducing Sellvia, your all-in-one solution for establishing a thriving online business!
Sellvia is an ecommerce ecosystem packed with all the needed instruments and tools for you to build your dream business.
Not only that but all the most important business processes will already be taken care of for you! From manufacturing the product to packaging it and delivering it to your customers – we will take care of it for you. Moreover, you get access to a huge catalog of best-selling products that you can take to your online store and sell to a wide audience of customers. So, what are the hot items you can start selling for Christmas in 2022?
Hot Christmas items with Sellvia's catalog
In the Sellvia catalog, you can find many different Christmas-themed items for your potential customers.
Great for snacking in front of the big screen (or just your phone if you're keeping to yourself)! Curb any afternoon hunger as dinner cooks up with this fun snack bowl made from food-grade plastic. The dual-tier design allows for easy disposal of seeds or shells from nuts, seeds, and fruit alike — and the bowl is easy to wash. Available in four colors.
Get Netflix, Hulu, or the big game up on the TV screen with the handy media powerhouse fit for Mac laptops. This powerhouse adapter features three USB slots, slots for TF and SD cards, an HD TV plug, and a power plug. There's everything for all your media needs. So let's gather 'round on the couch!
We couldn't mention fun and a karaoke mic without a high-performing speaker, right? Take this one that provides up to three hours of sound on a full charge. A host of features such as FM radio, an AUX port, and support for micro SD cards and USBs allows for versatile entertainment from game time to dinner time.
Want to offer something more special and unique? Well, we've got you covered! With Sellvia's Premium Products, we will create a unique product offering based on your specific tastes.
Hot Christmas items with Premium Products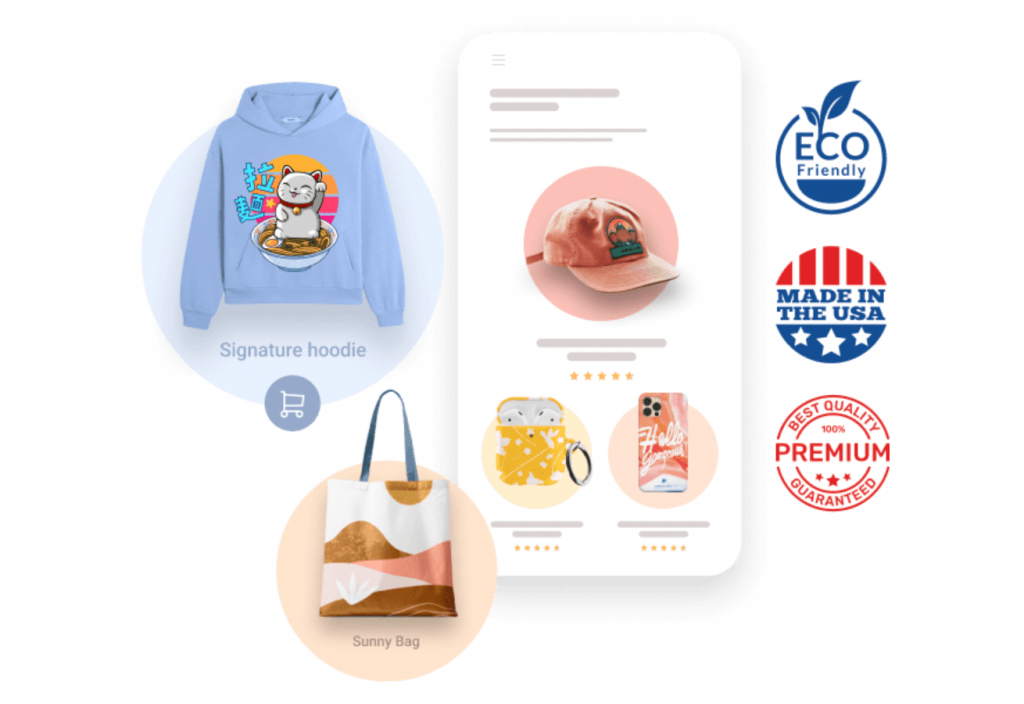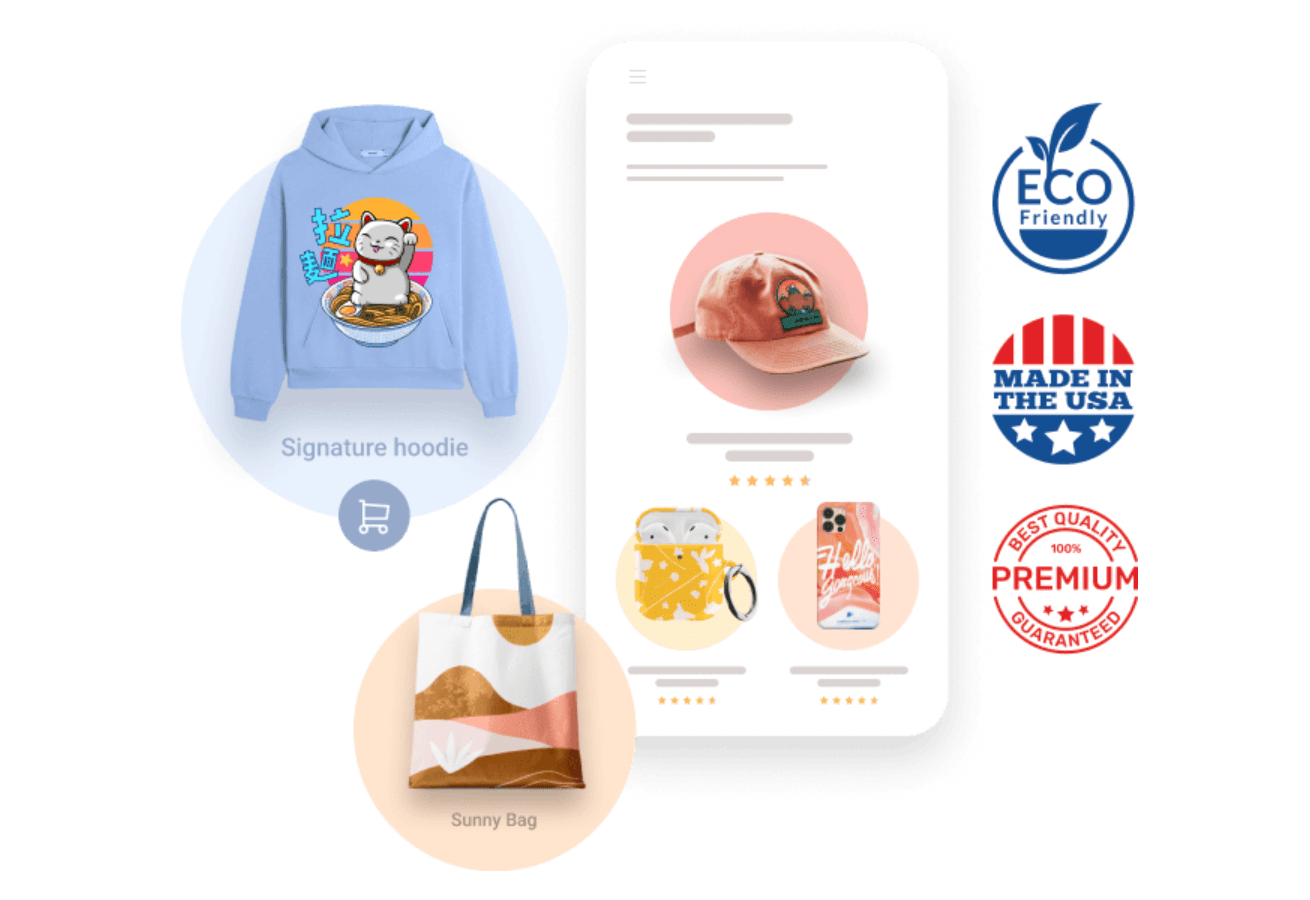 Sellvia's Premium Products allow you to sell your own unique products with no worries! And you can be sure that your product offer will top the list of hot items to sell for Christmas in 2022!
Our team of professionals constantly analyzes and watches over the market to find new hot niches and developing trends. They will be in charge of creating a product that is demanded by customers and matches your ideas.
Thus, you will get an assortment of products designed to your tastes no one else is selling. With this kind of product range, you can bring something special to the market and grow your business with practically zero competition!
Our specialists will handle every challenging technical aspect of your online business.
From manufacturing to packaging and delivery of the products. All so you can enjoy running your business with little to no effort.
An enormous audience of consumers
You have to make sure your business is visible to the general audience of consumers. Amazon is one of the most popular online marketplaces where online consumers like to shop and is going to be the center for all the hot items for Christmas in 2022. As you team up with Sellvia, we will create an Amazon account for you and upload all your products to let you benefit from this amazing platform.
We always recommend our clients sell their products through Amazon — choose the appropriate Premium Product package and our team will create an account on Amazon for you and upload your products there. How to get even more potential customers online? Etsy and Pinterest are what you need — our team is happy to boost your products' online presence through Etsy and Pinterest as well to let everyone online hear about your offerings!
Phone cases
Home & living
Car accessories
Pets
Fashion accessories
Adult apparel
These are just some of the examples of hot Christmas items for 2022 our specialists are happy to create for you. If you want to find out more about how to get your own uniquely designed products with marvelous designs, feel free to book a free consultation with our business advisors at any time convenient for you!