Do you have a business idea, but it seems too risky to you to throw into your own business? In practice, there's nothing challenging to start a business and build a strong brand based on a couple of hype products. Yet, if you want to ride the wave all the time and make the most of your venture, you need to expand your product assortment.
If you have a strong desire to change your life for the better, this is your own business that can open new horizons for you and make your dreams come true. Yet, you will definitely face a point when you say – I want more. In this case, one of the strategies that are definitely worth following is to expand the product assortment.
Is starting your own business the way to make your dreams into reality?
All the people who haven't started their business yet are concerned about the following issues.
Should they throw themselves into starting their own business?
Isn't that too risky?
What if they don't have any experience?
Let's cut to the chase. These questions sound quite reasonable. Yet, starting your own venture opens new horizons making it real for any business owner to have what they need. That's why dozens of people worldwide run their ecommerce businesses. Some of them already have a background in running a business allowing them to make hundreds of thousands of dollars a month.
But what about total newbies? Are they unable to get their financial independence and make their dreams into reality? Actually, there are no limitations.
If you have a strong desire to turn your hobby into profit and get financial independence, this is high time to start an ecommerce business.
Here at Sellvia, we are committed to helping you live your life the best you can and make your dreams come true. Sellvia is a full-scale eco-system that lets anyone turn passion into a profitable business making your dreams into reality. We take care of all issues you may be afraid of.
Neither special skills, ecommerce experience, or large investments are required.
It starts with your desire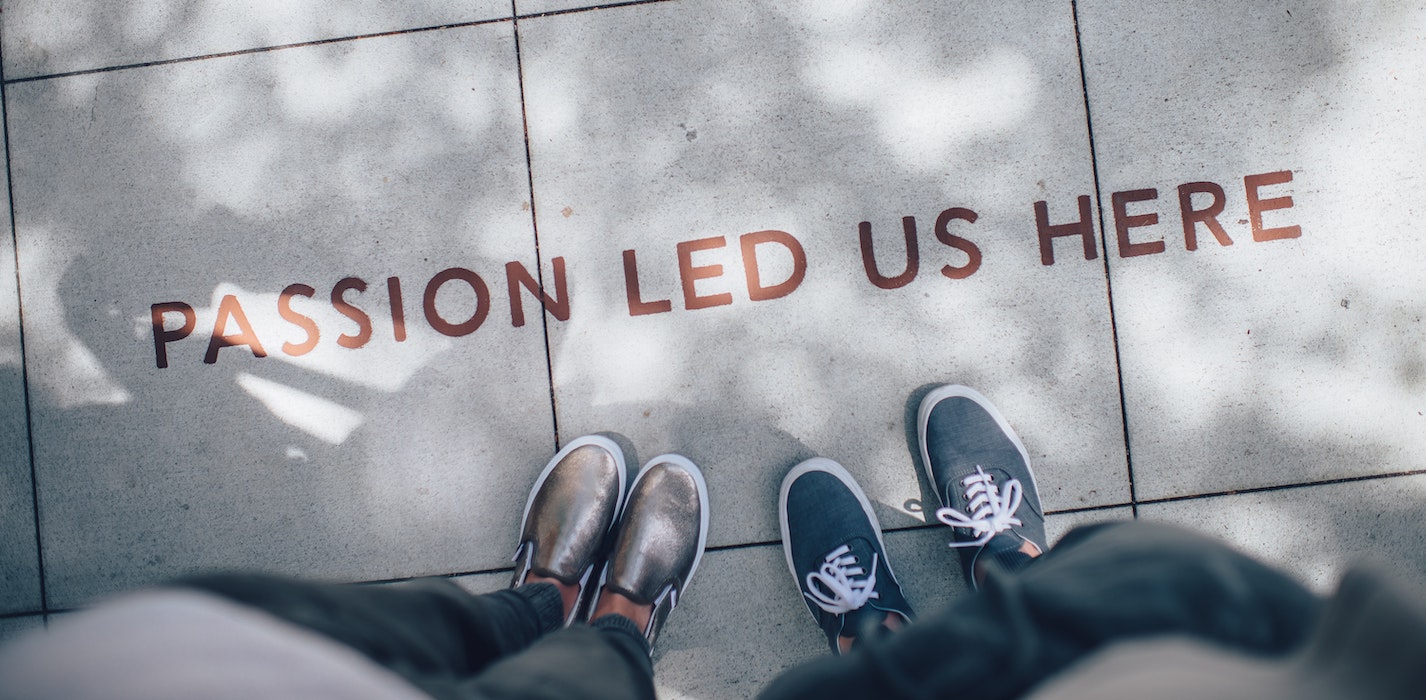 Do you have a strong desire to change your life, become independent, and achieve what you've always dreamed of? Say no more!
Sellvia is the easiest way to start your own business and make your dreams into reality TODAY.
We are happy to create a custom ecommerce business for you with a ready-to-go store, trending products on-board, impressive logistics, high-converting marketing materials, etc.
You may start with a limited number of items in your product assortment. The point is, each store has its flagship products their owners focus most of their marketing efforts on. With such an approach, it's possible to make a fortune. Yet, if you want to take off from the start, or you've already achieved some success and you want to move further, you'd better expand your product assortment.
Following this strategy, lots of entrepreneurs all over the world run their businesses and take them to a whole new level. Don't you believe it? Then check these success stories about how people without any experience in running a venture have changed their lives for the better!
How Marco started his business from scratch and got financial independence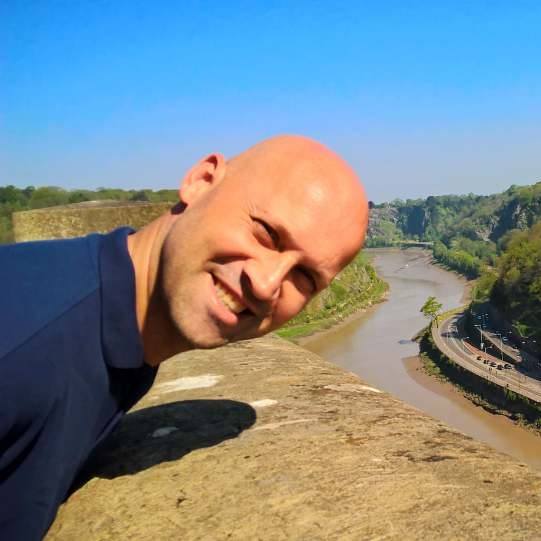 Meet Marco, an owner of a successful ecommerce business. He started with a limited product assortment, but that was only the beginning.
Marco got used to living his life to the fullest. And he follows this maximalist approach when running his business. When he is asked about his product strategy, he admits that he is expanding the product assortment permanently.
This is great when you've found a really hype product your whole business is built around. But if your product catalog is quite small, and you don't surprise your potential customers with something new, the interest in your store can fade quickly.
This is the reason why Marco always looks for products that can be interesting for his customers. And this strategy is already bearing fruits!
Having started his online store as a part-time project, Marco is happy that the business paid off quickly.
Spending about 3 hours a day on the business, he can be happy since it brings a stable passive income providing him with more freedom and financial independence.
Do you think that's it? No way! Are you interested in what Marco is going to do next? He believes that his ecommerce store has a much bigger potential so he goes on searching for more tempting product offers to make his customers happy.
Yet Marco has already thought about launching another store. This is a chance to provide more and more customers worldwide with the products that they feel a need in, meanwhile, build a steady company with multiple stores to rise to the top though it seemed impossible. This is a simple way how Marco turned from looking for a source of extra money to being happy about making other people happy.
How Kaye has followed her passion and now does what she loves full-time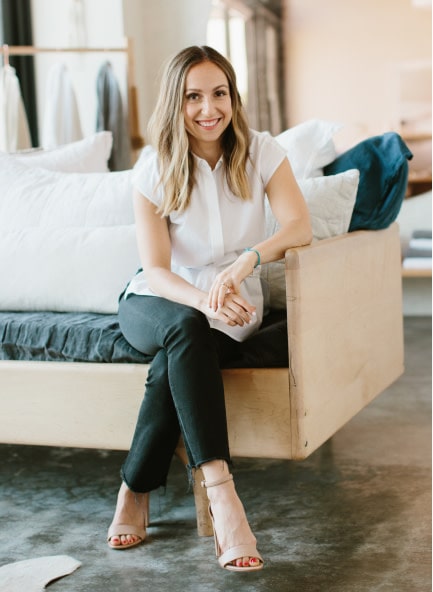 Marco is not the only person who succeeded with this product strategy. Kaye worked in advertising for some years. Having a passion for home and design, she decided to do what she really loved full-time.
This is how she started Parachute, a brand that's now followed by a large dedicated community.
When starting a business, Kaye didn't pursue any selfish goals. She was obsessed with the idea of bringing more comfort to our world through premium, but accessible essentials.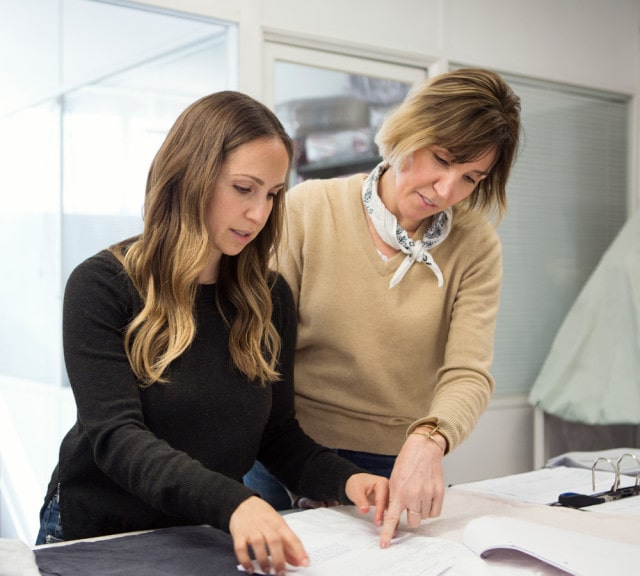 Probably, Kaye could never imagine the result she got. Since 2014, she has evolved the company into a multi-category home lifestyle brand. Starting with bedding stuff, now the brand offers essentials for all the rooms in the home.
Kaye has expanded the product assortment considerably. And probably, this is the reason for such success. At the moment, Parachute opened 12 retail stores planning to open 30 more outlets by 2023.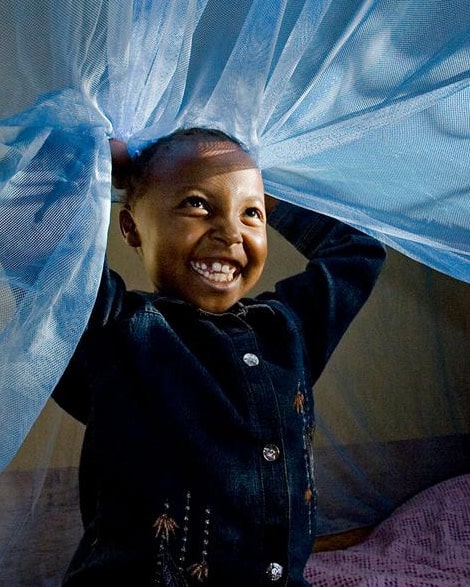 This is how a simple desire to provide people with bedding accessories they deserve led to creating a huge business structure with a product catalog that increased significantly.
How Anas threw into video games' merch and made his parents be proud of him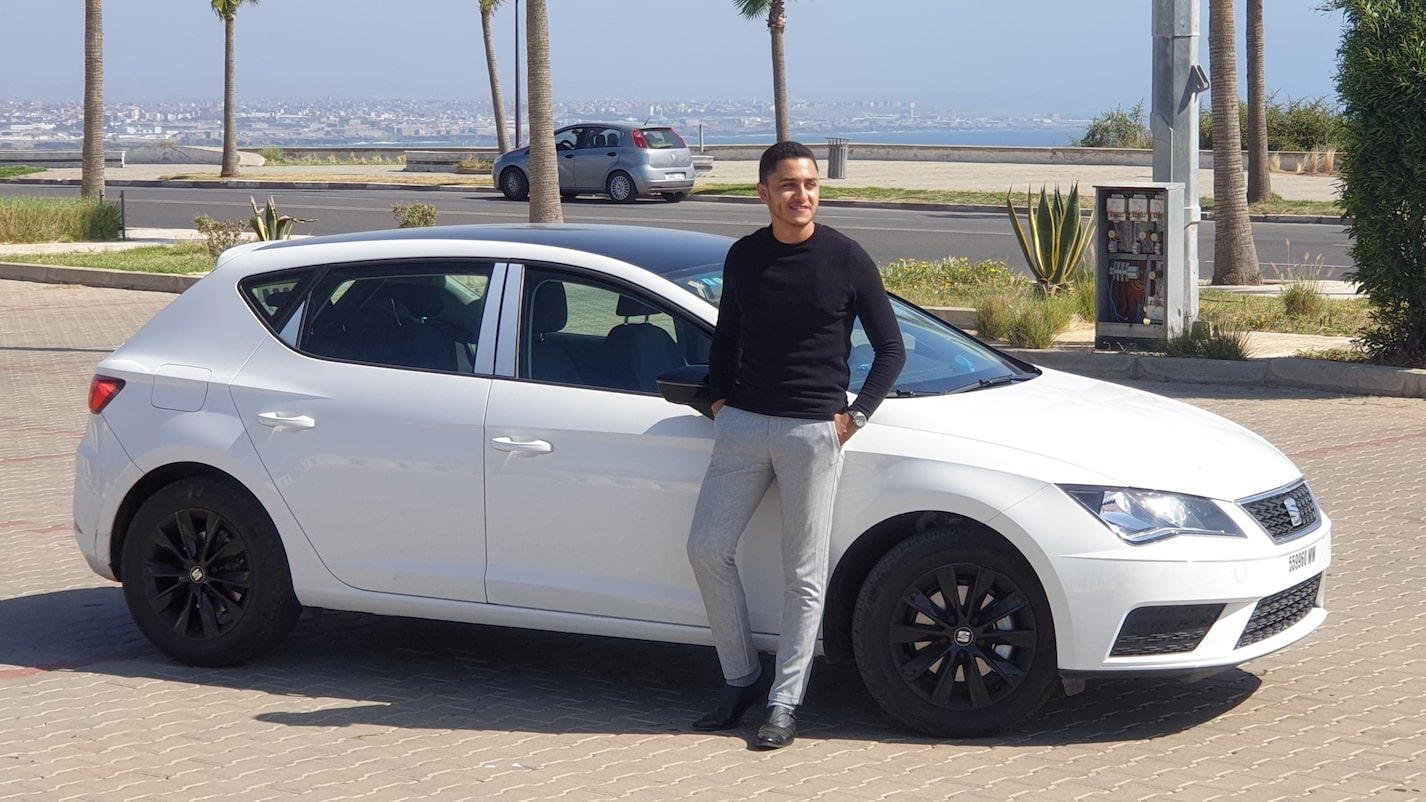 Some people seek financial independence, others wish to do what they love. Anas went beyond: being a student who was looking for an extra source of income, he started a video games' merch business and turned his passion into profit.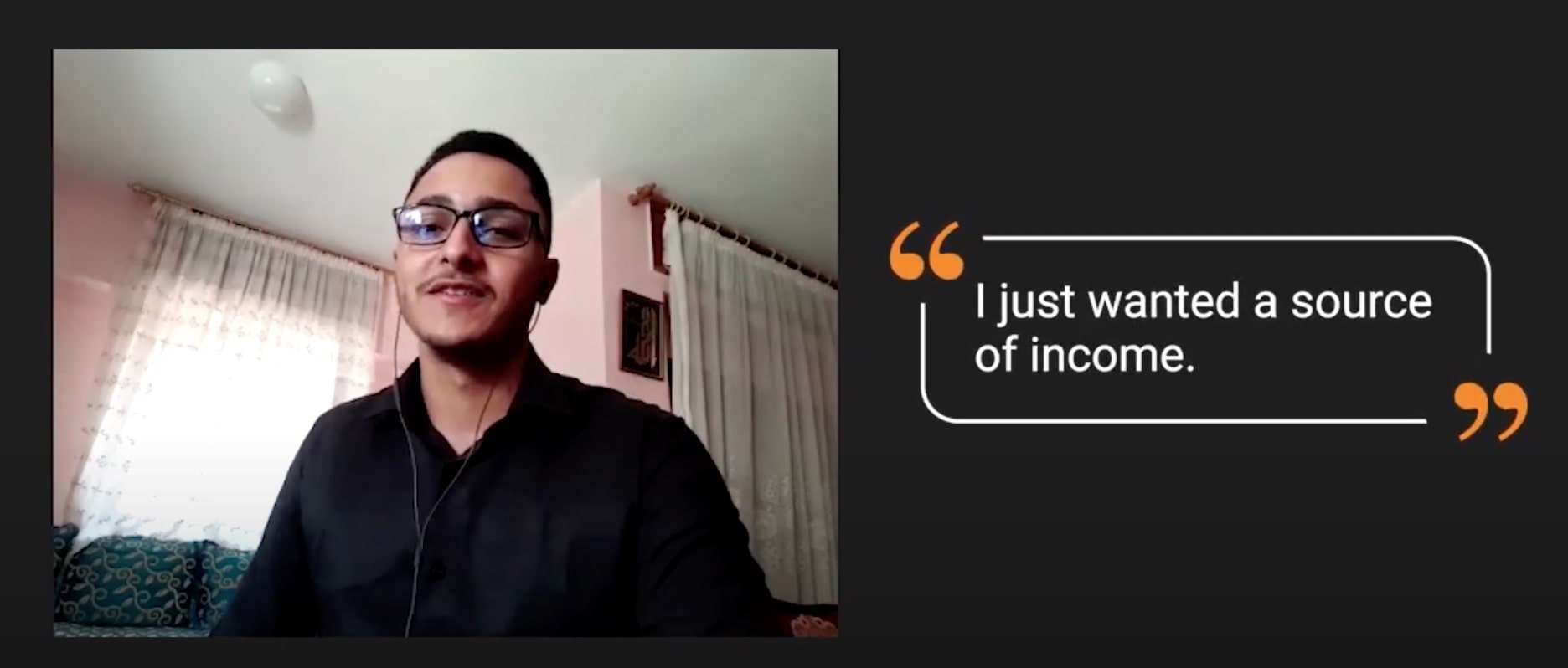 Anas is fond of everything related to video games and anime. Over time, he started to treat this "love" as a sort of uniqueness. Since he had a strong desire to just do what he is good at, this desire and his love for everything special resulted in a store that offered clothing for unique people (gamers, otakus, geeks, etc.).
The video games industry is changing rapidly. This is why Anas has to reconsider his product assortment permanently. Although this activity is time-consuming, and it takes him a couple of hours every day, it really pays off. In less than a year, the store paid off several times. But this is only the beginning.
Anas has been running his own venture for more than 1.5 years now. Now he has 2 online stores bringing him a high & stable income.
His experience in ecommerce showed him there are no limits.
The harder you work, the greater results you get. And once you're financially independent, your life changes A LOT.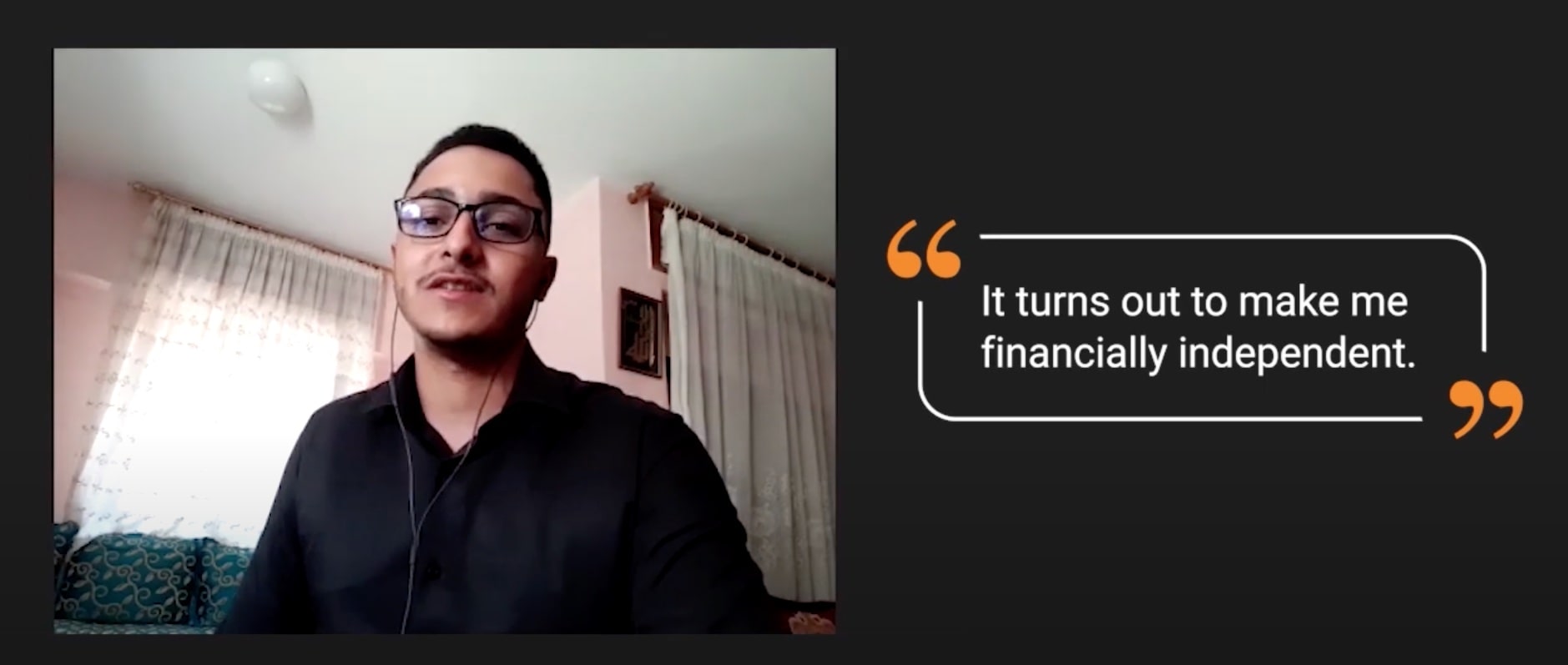 Anas still remembers how he struggled to make his first sales, but now it seems a lot easier than it was before. Anas is not the person who gives up. That's why, currently, he is not only able to do what he loves, he's proud that he provides unique people with unique products.
Anas is happy about how his life has changed. He says his parents are now proud of what a man their son is, and what he does to make other people happy.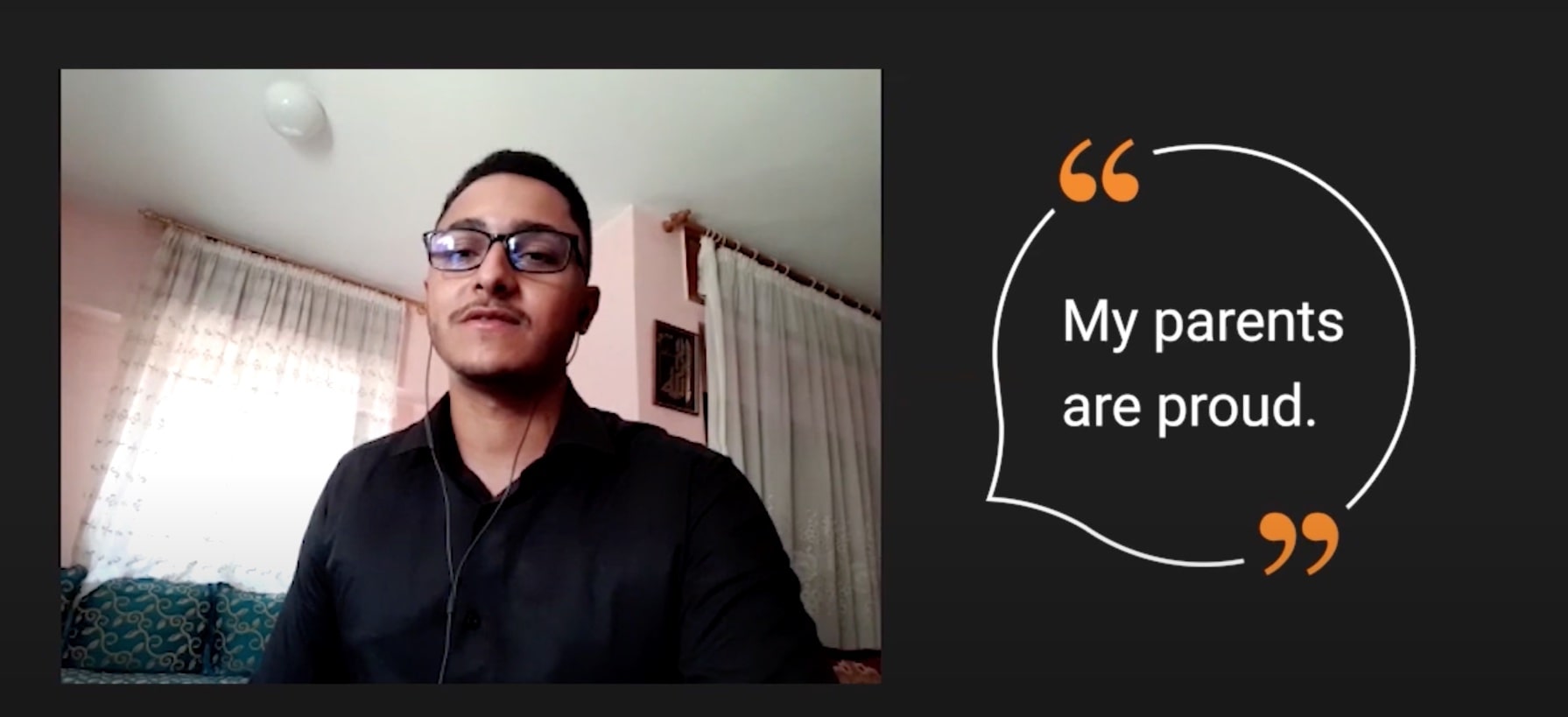 His message for those who wish to live their lives the best they can is the following.
"Do not be scared, do not give up, you're capable of making great things and achieving great goals if you focus on what really matters!"
How to grow a business out of a business idea: expand your product assortment
As you can see, if you work hard on the product assortment, it's more likely to win the customers' hearts and build a strong business providing you with financial independence and other things you dream of.
Yet, it took Marco and Kaye some time to realize it's a great idea to expand the product offer. Meanwhile, Anas spends 2-3 hours a day to find inspirational product ideas for his customers. But how to get it in the right way from the start? Or how to upgrade your current business without spending too much time on this? Actually, there's a solution – it's the Sellvia catalog.
Let us expand your product assortment for you
Our clients who have boosted their catalogs to at least 150-250 items report making much higher monthly sales, due to great product choice and niche relevance.
So if you order Product Catalog Upgrade from Sellvia, we'll develop outstanding products just for you!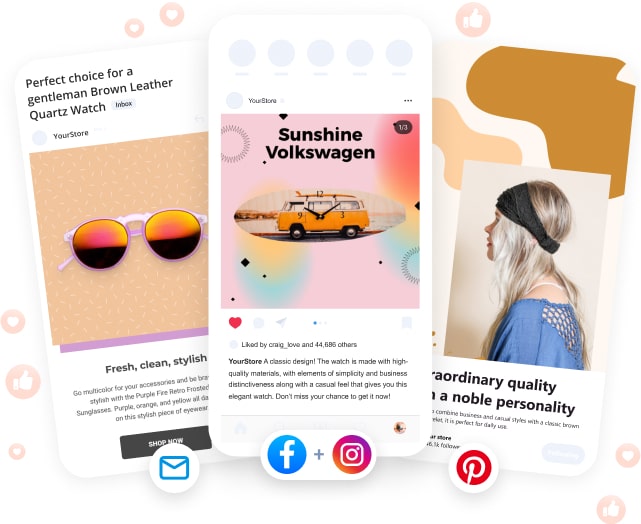 Having a larger product assortment in your store, you get:
More buyers in your store bringing you more profit
Loyal customers making repeat purchases
More items bought per one purchase
It's crucial for your business potential to work on your product assortment. Right, you're able to win customers from all over the world with only one product.
However, the key to success is to be flexible and keep your product offers always relevant.
If you ignore your customers, and you don't increase the number of items in the product range of your store, you risk missing the opportunities for business growth that will make you more independent financially and get you more freedom.
Offer your shoppers a wider choice – and win their hearts! Еxpand your product assortment for the maximum profit potential… without even lifting a finger, and convert your business into the income source you deserve!