If you're thinking of shifting your customer focus to people in the US, you're in the right place. As the largest consumer market in the world, the US clocks in at $20 trillion in GDP with 325 million people, according to Select USA, a business investment group. In fact, due to the coronavirus pandemic of 2020, Digital Commerce 360 reports that consumer spending online through September of year was at $546.62 billion online, up 32.6% from $412.32 billion for the same period the year before. Holiday figures from CNBC totaled in at $188.2 billion, over 30% more than in 2019.
As retail trends in the country continue to change and adapt to a more contactless way of consumer behavior, it's safe to assume that online sales will only continue to grow, even post-pandemic.
What does this all mean for you? Well, you're in the right market if you're eyeing an online store as a new stream of revenue for you. And you're targeting the right country with the US in mind, as consumer spending power is one of the top in the world. While our Sellvia subscription is a great way to nab sure-to-tell (and tried-and-tested) products across various high-traffic categories, there's always research you can do on your own without our help to determine high-profit niches, trending products to sell, and fun ecommerce trends to be on top of. So let's dive into how to find the most trending products online in the US.
How to find trending products in the US: peruse Amazon
Ah, yes. The all-mighty ecommerce powerhouse infamous for its two-day shipping. With $386.1 billion in sales for 2020, the online retail giant is definitely a great source of information for what is trending in the US. Just be sure though, that if you're signing in from a foreign country, to ensure you switch the site region to the United States at the bottom to see what is hot and catered for the country.
If you are looking for how to find trending products to sell online in the US Amazon is probably the first stop you should make, as it's the biggest ecommerce platform in the US.
Check out Google Shopping to see trending products in the USA
A great resource for those looking to price-compare and find offers across different website retailers, Google Shopping allows you explore regional trends and also see categories of products being sold online. It's almost like a sub-set of Google just for searching for ecommerce items.
All you need to do is search for an item name or phrase. You'll be presented with tons of purchase options, from paid-for-ad results to items available for curbside pickup from brick-and-mortar stores. You also have a myriad of features and attributes to filter your results by. To gauge what kind of items are trendy or in-demand among consumers, user ratings, and reviews on Google Shopping. If you want to find what's trending for online sales in the US, Google Shopping cannot be missed. Like with Amazon though, remember to have your Google set to the United States as the region to ensure you are viewing results for the right country. For the US version of Google, just make sure you are on google.com, and not google.co.uk, for example, which is for the United Kingdom.
Browse Instagram in search for the most trending products online in the US
Photo Source: Mobile Marketing Magazine
Yeah, you read that right. Not just a place to share Stories or scenic shots of a sunset, Instagram is a rising platform for business. A Facebook for Business study in March 2018 found that on Instagram Shopping, the ecommerce feature for brand profiles on the platform, 54% of respondents remarked that they bought something after seeing it on Instagram; 87% said they took some kind of action after seeing product details on the platform. And with Instagram Stories, over a third of daily active users on Instagram became more interested in a product after seeing it in a brand's story.
Photo Source: Sprout Social
These statistics tell us that Instagram is a great pathway to consumer insight and trends. The key is to use a "burner profile" (a profile you don't actively use) to see by default what's trending. The reason is, Instagram's algorithm skews posts in the Explore page to what kind of content you interact with. So if someone regularly who looks at cars on Instagram tries to see what is trending, his Explore page would be biased with mainly car content. At the same time, a person with a fresh, unused Instagram profile will see what is organically trending without any algorithm influence.
Take a look at Google Trends to identify trending products to sell
If Google Trends sounds familiar, it's because it's a resource our team at Sellvia uses quite often to identify product trends. Google Trends capitalizes on keyword-search volume to see what people are looking for around the world. With the tool (which is free), you can type in any keyword in any language and filter results by country, time period, or category, or type of search.
Google Trends breaks out a country's search results so you can better gauge where exactly certain search terms are trending. For example, we see above that for the term "coffee mugs," Montana has high interest as does North Dakota. This can help you with targeting items or ads for your website.
Hit up Target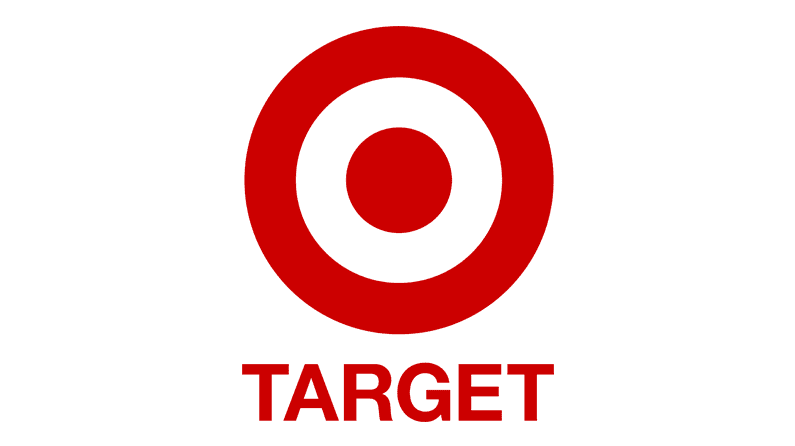 What's Target? It's one of the largest and most popular retail chain stores in the US. It was once in Canada, but folded, and now remains strictly in the US with nearly 2,000 store locations nationwide.
According to YouGov, Target is ranked by 69% of Americans who have a positive opinion of the store. Even 79% of consumers who identify as having expensive taste have named it as their favorite department store. The store is a large-scale general one-stop store, carrying everything from electronics to books to kitchenware and home decor. The company also ramped up ecommerce in 2010, growing it to $3.51 billion by the end of October 2020, marking 153.9% up from the same quarter in 2019, according to Digital Commerce 360. Definitely, it's a smart choice to study if you are looking for items that are trending in the United States.
Peek at Walmart

A recognized retail name worldwide, Walmart has 11,510 stores in 27 countries, according to its public financial documents. Walmart is also arguably the largest retailer in the world, with $523,964 million in sales in 2020, according to Fortune, and one of the largest retail chains in the United States. Originally a brick-and-mortar chain always at the helm with Target for consumer loyalty and sales, Walmart really vamped up its ecommerce game via a series of acquisitions starting in August 2016. Since then, the company has grown a lot, with Geek Wire reporting more than $10 billion in sales in July 2020.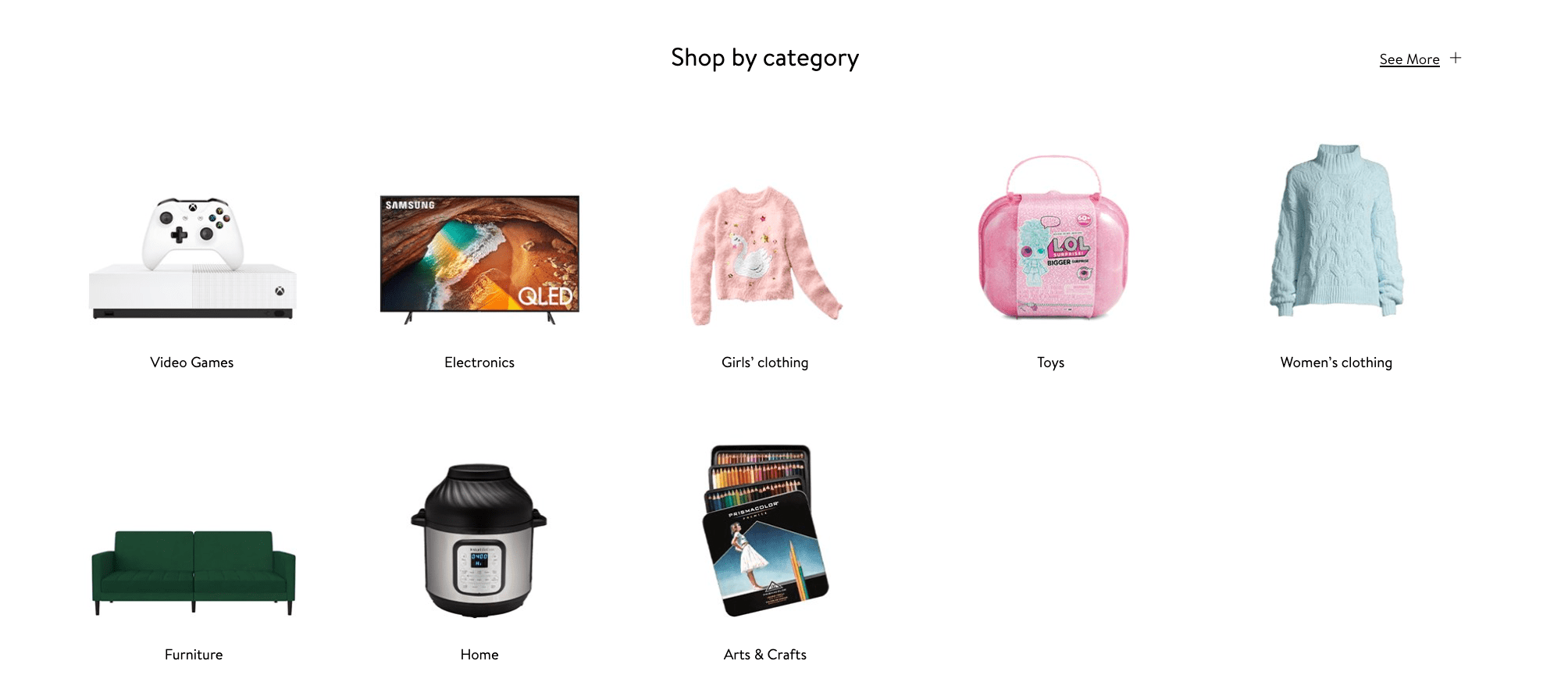 What this tells you is that aside from Amazon and Target, Walmart is definitely a place to scope out if you want to know how to find what's trending for online sales in the US. Categories upon categories of items at this superstore let you see reviews, questions, and product details to see what is hot and favored by online shoppers.
SUMMARY: Thinking of landing in the US for your ecommerce venture? You're absolutely in the right place because the US is one of the largest markets for ecommerce! Besides, you have a plethora of analytical and hot online retail giants in the country to look to for trends and to find out trending products to sell online to your US-based customers.