Do you like to keep up with the latest trends in the ever-changing world of technology? Have you ever thought about having your own store centred around technology? If you answered "yes" to even one of these questions, then we have something special for you. Are you ready to find out how to set up an ecommerce business in the gadget niche?
The gadget and electronics industry is definitely one of the most booming industries out there. And it shouldn't be a surprise, as, in recent years, the world of gadgets has drastically evolved. A new generation of smart home systems, smartwatches, smartphones, tablets, and many other innovative gadgets has completely taken over the whole world.
There's a visible trend of consumers shifting from offline towards online shopping. This factor is the key driving force behind the consumer electronics ecommerce market. All over the world, almost 53% of the global population has an Internet connection. Nearly all of them go online using smart devices. This Internet freedom has presented an opportunity for hassle-free shopping – any time, any place. The overall accessibility of the Internet, mobile technology, and various digital innovations are changing consumers' shopping habits. Thus the value of the electronics ecommerce market is expected to only rise and not slow down any time soon.
Why the gadget niche is so promising
At this point, it's no secret that starting a business focusing on something you're generally interested in is by far more beneficial than starting one you have no knowledge of. So, if you're into various electronics, gadgets, and other techy stuff, starting an online business specializing in this niche can be a very profitable idea. Here's why.
For example, let's see what Google Trends shows.
As we can see, from the results of Google Trends, the topic is extremely popular. Surprised? Well, you shouldn't be.
Simply looking at the gadget and electronics market, we can notice an overwhelming amount of different items for various different needs. There are products and instruments that can help stay productive, ones that can brighten up the pastime and help with entertainment, ones that help improve the surroundings and so on and so forth.
Furthermore, according to recent market research of consumer electronics, the revenue from the ecommerce consumer electronics market in the United States stood at 123.8 billion U.S. dollars in 2021. This was an increase of around $8 billion since 2020. This showcases that the demand for various electronics isn't going to die down any time soon, with the market constantly growing and evolving.
So, as you can tell, starting an ecommerce business centered around gadgets is definitely a promising idea. However, what exactly should you start with while setting up your business?
How to set up an ecommerce business: starting an online store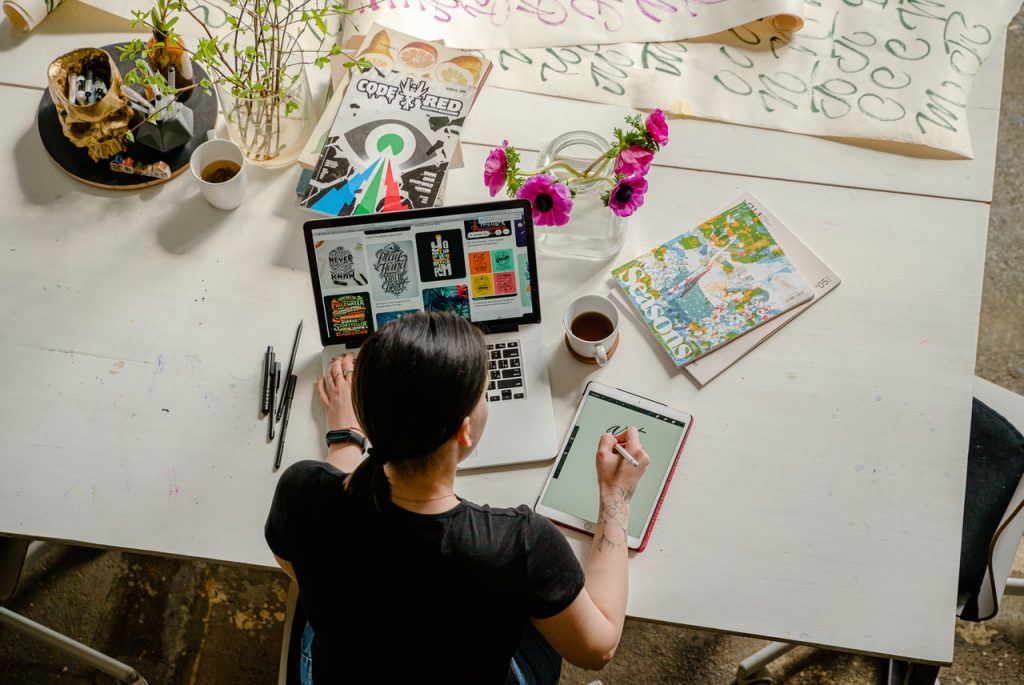 The online space is growing and flourishing in front of our very eyes. That's why creating an online business is one of the best and most effective ways to build a stable source of income.
In order to establish the most efficient ecommerce business, there are certain aspects you need to thoroughly research and understand. From setting up your product range, choosing your suppliers and building a brand, to building a marketing strategy and optimizing your sales performance, and so on.
However, one thing you need to focus on is a platform where your consumers will find the products, choose what they like and purchase it. So, in essence, you need an online store.
Even though before you would require to learn and master many specific skills to build an online store, all of that is in the past.
The Sellvia Ecommerce Ecosystem offers both, aspiring ecommerce entrepreneurs and those with experience, to start an ecommerce business or grow their existing one.
So, if you're a beginner, and know absolutely nothing about the ecommerce industry or all the peculiarities of constructing an ecommerce store, Sellvia has got you covered. You will get a turnkey business organized by specialists with years of experience in the ecommerce industry.
You will receive the perfect custom store made with your preferences in mind that will work on autopilot and bring you significant profits for years to come. Furthermore, you will have direct access to the Sellvia catalog of best-selling products. This gives you the ability to import any product in the catalog straight to your online store, in just a few clicks!
How to set up an ecommerce business: picking out the products
Once you're done with the setup of your online store, you should arrange the product assortment.
Do keep in mind that this is perhaps one of the most important steps to take, as your product range will predetermine your path to success. In order to pick the products, you'll need to carefully assess the market and search for the latest trends and the demand of the market.
When you're choosing what to sell in your online store, you have 2 broad options.
You can sell everything at once: in this case, you'll have a so-called general store. However, for many reasons, it can be very challenging for you to run and promote this ecommerce business.
This is why entrepreneurs are more willing to make niche stores. All of the products in these stores are related to some specific idea (a hobby, an activity, a purpose, etc.) It gives the business owner lots of advantages:
Lower competition levels
Higher buyers' engagement
Well-targeted marketing strategy
So, let's see what actual products you can import from the Sellvia catalog to your online store!
Car accessories
The car accessories market is one of the most booming niche markets. Being a car owner, you want to drive around with comfort and you're not always provided with the much-needed accessories.
These products can prove to be beneficial simply because of the low prices, broad variety, and they generally find use in the hands of car enthusiasts.
Domestic electronics
Home accessories are one of those markets that will no doubt be demanded among online consumers. Most of these products have low initial prices, are very useful in the household, and can generate impulse purchases.
Sounds very promising, doesn't it?
Gaming electronics
In recent years the gaming industry has grown dramatically and the fun thing is that there are no signs of slowing down. That's why gaming products will be in demand for the foreseeable future. Moreover, almost every household, nowadays, has a personal computer, and computer owners might want to upgrade their devices to something more fancy and affordable. And that's where gaming electronics come in. Some items simply have a great design that's appealing to the customer's eye and can generate impulse purchases for your online store.
That's just a small sample of what you can find in the catalog! Take a look for yourself to see what products you like and want to add to your online store.
And, we feel it is important to mention that all the products are stored in a fulfillment center located in Irvine, California. This allows all the products to be delivered to your US customers within 1-3 business days.
In the world of same-day shipping, delivering the orders to your customers as quickly as possible is a key advantage. This will boost customer loyalty and satisfaction, opening the opportunity for online consumers to return to your online store for future purchases.
How to set up an ecommerce business: online store promotion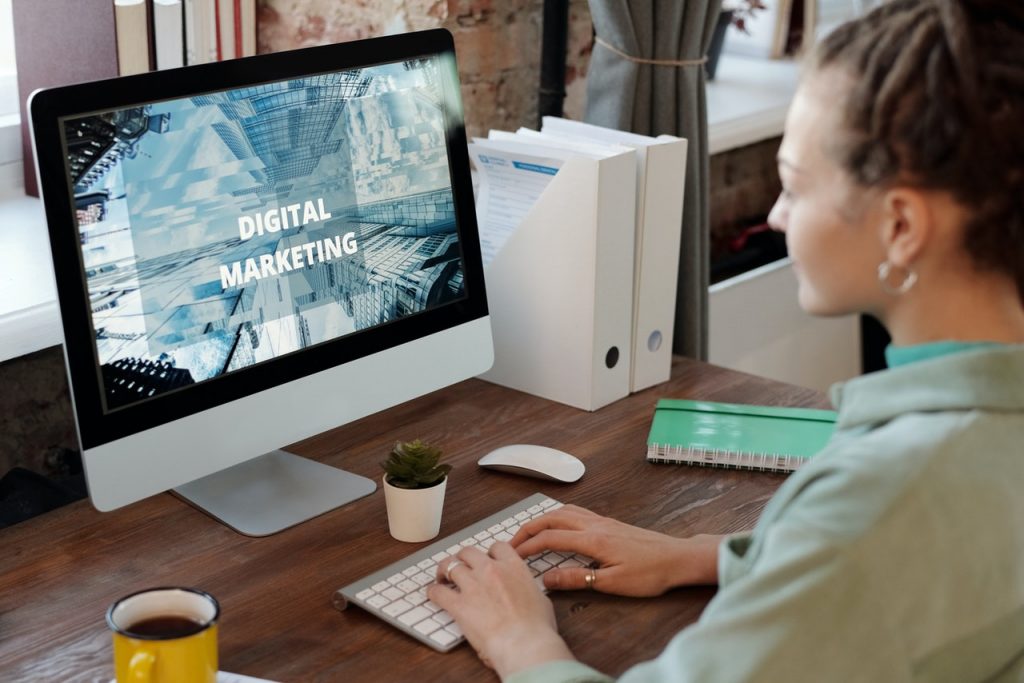 Find your target audience
Before you get head deep into marketing and start sorting out your marketing channels, creating promo messages, or spending your money on paid advertising, you have to consider your buyers.
It's essential to understand who your customers are, i.e. who might visit your store and what type of consumer is most likely to purchase your products. Identifying your potential customers heavily influences many aspects of your marketing campaigns, such as:
The social media networks, forums, and various Internet platforms where you will advertise your products
The voice and message of your advertisements that will persuade your customers to purchase
The changes to your product range, when you choose to update new trending products or delete outdated offers
In other words, finding out who your potential customers are helps you better understand how exactly to sell your products to them, how to communicate with them and work out long-term relationships, and how to manage your ecommerce business in general.
Establish a social media presence and develop a social media strategy
In today's world, it's very difficult to find a brand or business that doesn't have some kind of online presence. Social media allows you to build trust with your audience as well as provide you with an opportunity to demonstrate your products and encourage potential customers to purchase from you. Not only does it allow you to increase sales but the lifetime value of your customers as well.
When choosing a platform to use, carefully think about where your potential customers spend most of their time. Luckily, there are a plethora of social media platforms to choose from, for various purposes and reasons.
For example, Instagram is mostly a platform that uses imagery, so it will work great for products that can be demonstrated visually. YouTube is the world's second-largest search engine and works great for showcasing videos. Facebook is amazing for updating and interacting with customers.
And those are just a few examples. There are many other platforms with wonderful features that can help connect with your customers, promote your products or grow your business as a whole.
For any online business, it is essential to manage their search engine optimization. By covering all the essential aspects of SEO, your online business can majorly benefit from it.
First of all, it makes your online business visible.
The main reason for ecommerce entrepreneurs to develop an SEO-friendly website is to make it visible to potential customers on the Internet. That's what SEO is all about, making sure to adapt your online store to the search engine's requirements.
Let's take a look at Google for example. By researching the most popular search queries and integrating them across your website, you increase users' chances to stumble upon your store. In turn, positively influences the number of orders and the volume of profit you get.
Secondly, it is a long-term investment.
Don't think that by applying SEO all across your website you will instantly improve your ranking in the search engines. SEO mostly has a cumulative effect: the more you work on it, the greater result you get in several months. The more you pay attention to SEO at every point of building your online store, the more you benefit in a long-term period.
But best of all, despite it taking some time to have a full-on effect on your online business, SEO is free. All it requires is some of your time, however, the end result will definitely be worth it.
How to set up an ecommerce business in the gadget niche with Sellvia
Now, you might be looking at all of this and wondering to yourself that you don't have the necessary knowledge or skills to set everything up.
But do not worry! By partnering up with Sellvia, you will have everything ready to go. What do we mean by this?
All you have to do is click on the button to get FREE access to Sellvia and you will get all of the benefits instantly (for a limited time of course).
Anyone can do it, from absolutely any corner of the world, as long as there is an Internet connection. This one-of-a-kind ecosystem includes everything you need to start, manage, and grow your business. You'll have access to an ecommerce platform, marketing features and customer service.
You just specify your preferences, and we'll provide you with a top-notch online store with trending products and ready-to-go marketing campaigns. You don't even have to test anything, just import it, run the promotions, and prepare yourself for the incoming orders.
Thus, you can get a ready business in just a few clicks. It is the perfect opportunity to set yourself up with an additional income source and change your life for the better. Even if you already have a steady source of income, you can establish a secondary one. It can never hurt, right? Especially one that you only have to manage a few hours a day. Over time, it can grow into something much bigger. Something that can completely replace your current income and provide you with the much sought-after financial independence.
How To Set Up An Ecommerce Business: Conclusion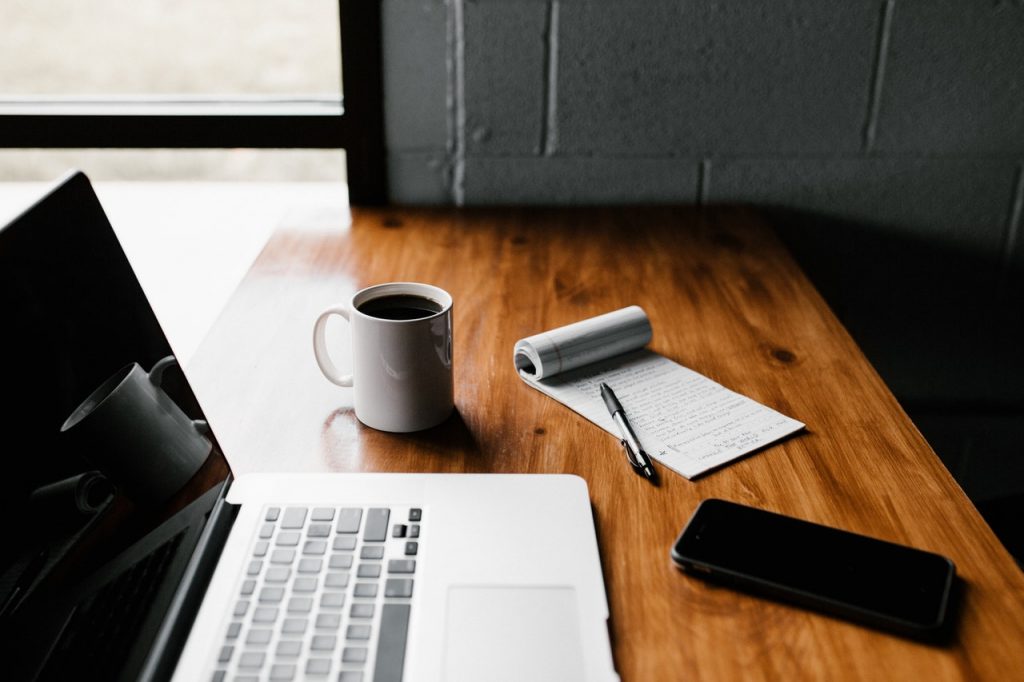 What's there left to say? It's up to you if you want to create a path towards financial freedom and independence. You can start doing what you love every day and enjoy the incoming benefits.
From what you can see, starting an ecommerce business centered around gadgets and electronics can present itself as a profitable business idea. By partnering with Sellvia, there's no need for large investments, any specific skills, or knowledge, all it takes is a little effort.
If this is what you're looking for, it's time to set up your own ecommerce business. For a smooth start and minimum investments, Sellvia is the way to go!