Looking for a niche idea to start an online business? The kids and babies niche can be a wonderful business opportunity for both aspiring and experienced ecommerce entrepreneurs!
To live a truly fulfilling life, you must create more than one stream of income. You might have a regular 9-to-5 job, but is that truly enough? Even though there are a lot of ways in the modern world to create a secondary income source, starting your own online business is one that can lay the foundation towards financial independence and success. Thus, if you're looking for a way to launch your online business without much experience with minimal investments and risks – we recommend you to start an online store selling kids and babies products.
If you want to instantly win over the hearts and minds of thousands of potential customers, you need to connect to them on an emotional level. And what better way to connect with them than through cute baby and kids products!
Get selling tips and ecommerce inspiration right in your inbox!
Sign up today to not miss a single post:
How to start an online business: is it profitable to sell kids & babies products?
In order for you to get a complete understanding of the potential this niche has, let's take a look at the charts below.
From these charts, we can easily notice the clear seasonality trend for baby products. However, what we also see is that baby products have been consistently highly demanded over the last 5 years all over the globe and in the US particularly.
The baby and kids niche is broad with its product offering, so you can maneuver however you like and choose whatever direction you think will bring you a higher profit.
Now, according to the statistics, the current kids and babies toys segment is estimated to be worth over $69,214m in 2022 worldwide. Furthermore, the market CAGR is expected to grow by 6.68% annually through 2026.
In the US, the market is amounts to $7,333m and is expected to grow by 4.49% in 2022 – 2026.
What's more, the revenue in the children's apparel industry amounts to $52,055 million in 2022. The market is expected to grow annually by 1.72%. The most revenue is generated in the United States, with $52,055 million in 2022.
It lets us safely assume that in this particular country, the financial prospects of this niche are incredible.
Why do we prefer to stick to the online space and recommend you do the same? Well, online shopping is clearly gaining popularity among regular consumers. But parents are also joining in on the trend.
According to a recent survey, parents spend two-thirds more money and three-quarters more time shopping online than their childless counterparts. On top of that, today, about 20% of baby products sales take place online—more than any other consumer packaged goods category.
How to start an online business: the specifications to know before you launch a kids & babies online store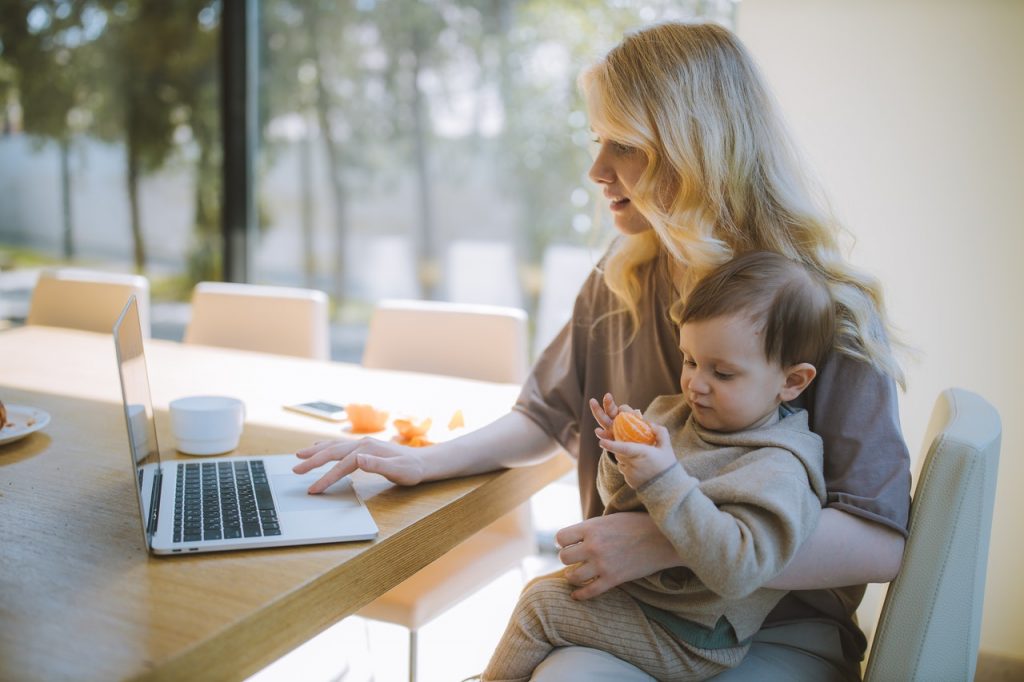 Even though at first sight the kids and babies market might seem easy to understand, one can find a lot of peculiarities that are essential for this type of business to succeed. So, what are the need-to-know specific that can help you rise on top?
There are many things to consider while designing and creating your online store. First and foremost, you need to think about the concept of your online store.
Luckily, if you choose to start an online business with Sellvia, you don't have to worry about that since you'll get a fully functional online store made by professionals with years of experience in the ecommerce industry. So, just tell us your preferences and we'll take care of the rest!
Nevertheless, if you want to build a proper successful business online, you need to be a specialist in your line of work. That means understanding your potential customer audience.
The target audience
The key in establishing your kids and babies online business is to match everything in your store with mothers or parents' state of mind and winning them in terms of your customers.
Your target market is practically anyone who is expecting a baby, already has a child or knows somebody with children. Keep in mind that your main target audiences are mothers. This customer demographic has the following characteristics:
Interested in shopping online, as it is difficult to go offline shopping with children;
Very active on forums and social networks, which can be great advertising platforms;
Prefer cheap baby product stores online, but are also willing to spend significant money on baby items within the family budget.
Nevertheless, don't limit yourself with these characteristics, try to create the most detailed customer profile you can. For instance:
Woman, 25-40 years old;
One or two children, the eldest is going to school soon;
Married;
Average income level;
Works full/part-time;
A kids and babies online store can have multiple target audiences. However, it is crucial to write out a description for each of them to better understand what product categories they are interested in and the type of advertisements that will work best for them.
The product range
A business' success heavily depends on the product range. You can choose one of the following strategies:
Focus on a specific segment of products
Combine several categories of products in your catalog
For the first option, you are going to experience fewer expenses as it is going to be easier to set up your advertising campaigns. However, some product sales are going to depend on various factors such as seasonality for example.
The second strategy will depend less on these trends, however, you'll be required to spend much more on your marketing campaigns, since you'll have a much broader product offering.
Nevertheless, by opening up an online store with Sellvia, you won't have to worry much about these factors. You are open to run your business however you like. If you want to focus on a limited product range – you are free to do that. If you want to win over the market with a large product offering – you can do that as well. There are no limitations to your business development in this regard. Moreover, Sellvia products come with ready-to-go marketing campaigns. Thus, launching marketing campaigns shouldn't be a problem!
The store type
You can run your online store in two ways.
Direct purchases from a supplier and sales to a client
Dropshipping (when the seller does not purchase the product in advance and instead transfers the buyer's information to the supplier to fulfill the order. The supplier delivers the order on behalf of the online store)
Both these business processes have their benefits and drawbacks. And in any instance, you should choose your supplier carefully.
However, when you choose to start an online business with Sellvia, you are automatically going to start a dropshipping business. Don't let that scare you, it should be quite the opposite actually. Dropshipping is still going strong even in 2022!
How to start an online business: dropshipping kids & babies products
Let's quickly introduce you to the dropshipping business model, if you are not familiar with it.
Dropshipping is a business model that lets you resell products online without dealing with them physically. This means you don't buy items in bulk, keep them in stock, rent a storage unit, hire staff, do delivery, and so on. Your supplier does it all for you.
So, in the end, you don't risk losing your money and don't waste your time on product issues.
Here are some benefits of the dropshipping model:
Doesn't require any experience
If you have never previously dealt with anything related to ecommerce – it's not a problem. You will get a ready made online store that can bring your sales in no time.
Minimal risks and investments
The perks of the dropshipping model is that it has far less risks compared to regular business models. The only time you're going to have to pay for anything is when you get an order placement on your online store to order the product from the supplier. And the fact that you don't need to order and store products in advance means that you carry far less risks!
Choose your working hours
Since it's going to be your online store – you're going to be the one responsible for the direction in which you take your business. In addition, you'll basically become your own boss, so you can choose your own working hours and work whenever you have the time.
Almost no limits to grow your business
The dropshipping business model allows you to expand your business, once your initial online store gets going. You can expand your product range or start a completely new online store selling other products!
Multiple promotional opportunities
The online space provides many promotional opportunities to advertise your business. Social media (Facebook, Instagram, Twitter, YouTube, TikTok), forums, online groups, and much more.
Basically, with the dropshipping business model – the sky's the limit for your ecommerce venture!
How to start an online business: create your kids and babies online store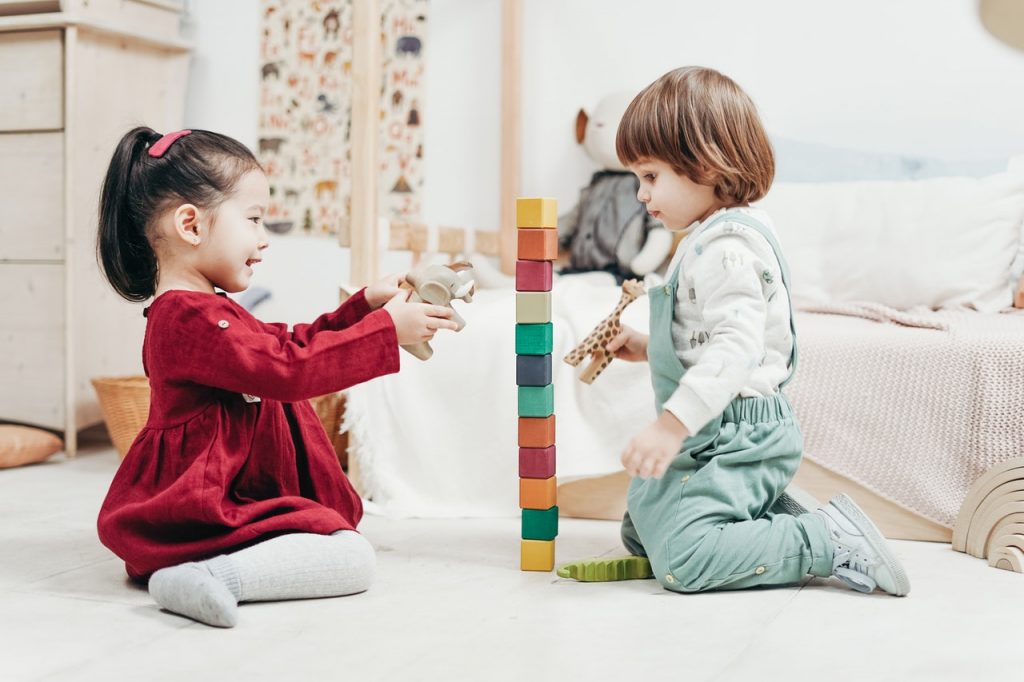 Creating an online store is an essential part of starting your online business. And, nowadays, there's no need to fear this component. Like we stated numerous times before, with Sellvia, you can get an online store tailored to your preferences! It will have everything a modern online store needs, from the product gallery, to the checkout page, cart and everything else.
Starting an online business has become far more accessible than it ever has been!
Furthermore, by joining Sellvia, your business will have many competitive advantages no other dropshipping business has.
You will be able to access a catalog of best selling online products and import them to your online store in just a few clicks. All the products are stored in a warehouse located in Irvin, California. This allows the Sellvia team to deliver all your ordered products to your US customers in a matter of 1-3 business days.
All in all, Sellvia provides any ecommerce entrepreneur with the chance to skip a vast amount of challenges you'd have to face setting up an online store by yourself.
Simply push the "Get my store for free" button, fill out a short survey, sit back and relax, and get your dream online store in no time.
You will have access to all the Sellvia features that allow you to start your online business quickly and easily. Keep in mind that the Free trial is available for 14 days and you can cancel it at any time.
How to start an online business: what products to add to your store
The awesome thing about starting an online business selling kids and babies products is that there's a great variety of products to choose from. Let's see what items you can add to your online store.
Looking for kids' accessories such as watches, knee pads, or sleeping bags? You can find lots of different kids' accessories in this category.
Children are very active in their younger years, so you need to find a way to keep them entertained. Here you will find lots of products that will create an excellent pastime for your little ones.
Looking for useful products that can make baby feeding even more easy and even fun? This product category is filled with these kinds of products.
Looking for the most efficient and comfortable way for children to travel by car with you? Here are the products that can easily allow you to do so.
This product category is filled with items that will allow you to take care of your children's hygiene needs as easily as ever!
In this product category you can find the things that are perhaps the most important for children – lots and lots of toys!
Furthermore, there's a vast range of baby clothes you can add to your online store!
How to start an online business selling kids & babies products: Final thoughts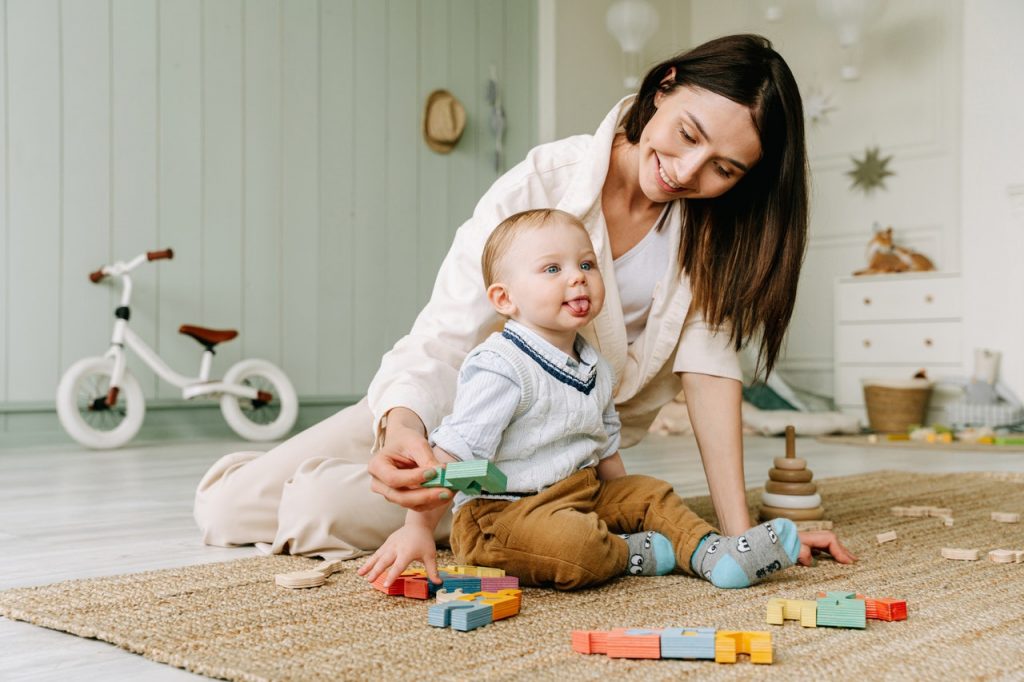 The baby & kids market is growing quickly. As long as parents continue to have babies, your online baby store will carry on to grow & flourish. Since people will always have babies, there is always room in the market for a fresh look at baby stores. Your commitment to style, price, service, and selection will determine your future success in this business. With Sellvia, you have everything you need to start and grow a successful online business.
Hopefully, now you have a much clearer idea on how to start an online kids and babies business! If this niche inspires you, look no further and launch your unbeatable online store today!