Not feeling like going to the gym? You don't have to. As we all know, the pandemic made at-home indoor workouts incredibly popular, with a recorded $2.7 billion in sales for workout equipment for most of the 2020 year. And the growth will only continue, with Fortune Business Insights projecting the market to be at $10.73 billion in 2021, and growing to $14.47 billion by 2028.
If you run an online home-goods store or have one specializing in fitness or sports equipment, you'll really benefit from having a share of the fitness market (even if gyms reopen), as a study found 82% of people polled in the U.S. and U.K. who worked out at-home during the pandemic would continue to due so.
Focus on user protection and comfort — for anything from yoga to basketball and dance — with 10 new fitness arrivals on Sellvia!
Stimulate blood flow, knead away tight knots, and relieve trigger points with this dynamic massager stick. Designed with a steel rod and ABS plastic, this tool features nine wheels with acupressure-targeting points to provide much-needed relief. We love the ultra flexibility to focus on glutes, the neck, back, and more.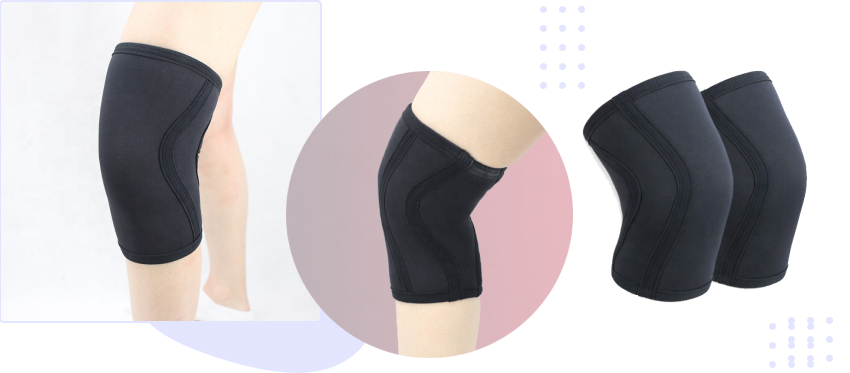 Say hello to stretchy, elastic neoprene material that provides essential knee support and protection for everything from weightlifting to high-intensity training. We love the unisex fit of these knee pads and the compression and fit they deliver.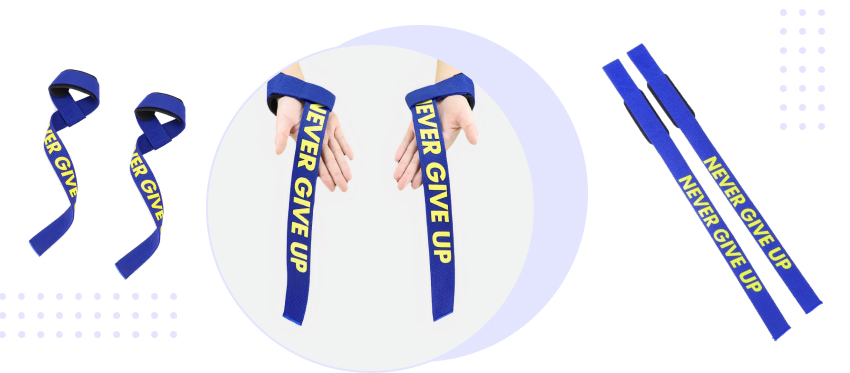 Make weightlifting and safer (and more comfortable) for your hands with these bright-blue nylon, velcro-laden straps. Boldened with the phrase "Never Give Up" on both straps, power through any challenge from your indoor workouts (or sessions at the gym). A highlight our team loves? The atypical non-glove design that allows for an ergonomic grip.

Make exercising or moving easier with this sturdy accessory, designed with three adjustable metal springs that help support your body weight. This stabilizer is great for those with arthritis or joint pain or those on the mend from an injury (we advise checking with a doctor for the latter just to be safe though).

Let 12 acupressure roller pins knead and press away at sore muscles and aches. This roller measures 16.5" long for easy hold and use, and stores nicely into any workout bag or duffel. From arms to neck to legs, work out (discomfort, that is) after you work out.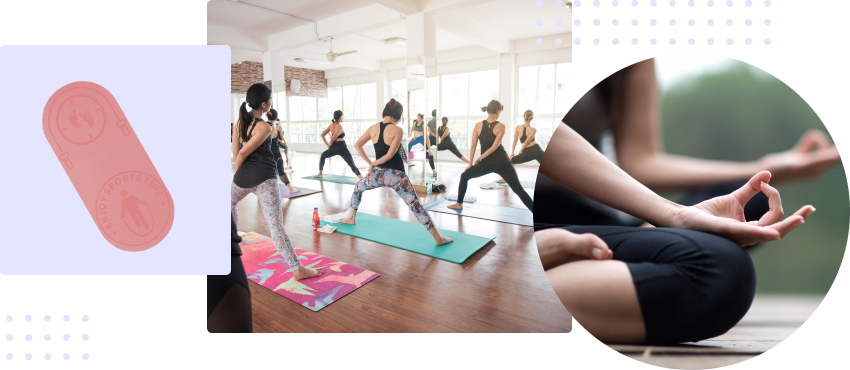 No squeaks or thuds here. Don't disturb the peace when you (and others) are finding inner balance. This yoga mat is crafted from a blend of materials like TPE, rubber, PU, and microfiber suede for high performance. No matter what pose you are in, this one reduces noise and isolates any sound.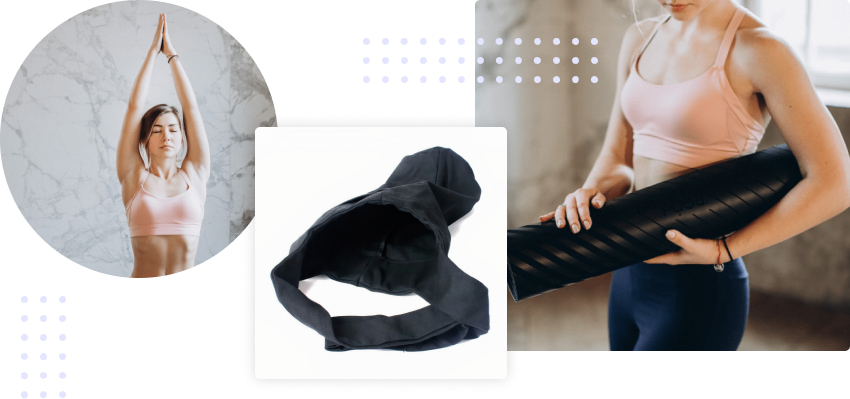 And with a great yoga mat, there comes a need for a great yoga bag. And this canvas-material one is just it. We love the side and small zipper pockets, which are so convenient for holding car keys, wallets, and a phone during your workout. Carry less (and stress less) with this ultra-sleek and simple bag. (It weighs just 6.7 ounces too).
Aching and hurting? Try this tape loved by kinesiologists and sports therapists all over. Designed with heat-sensitive glue that decompresses, kinesio tape helps facilitate lymphatic drainage by lifting the skin — in turn encouraging a reduction in inflammation. All you gotta do is rip off enough to cover an affected area, apply, rub to activate the glue, and leave on for at least an hour. The best part? You can still work out or move with the tape on.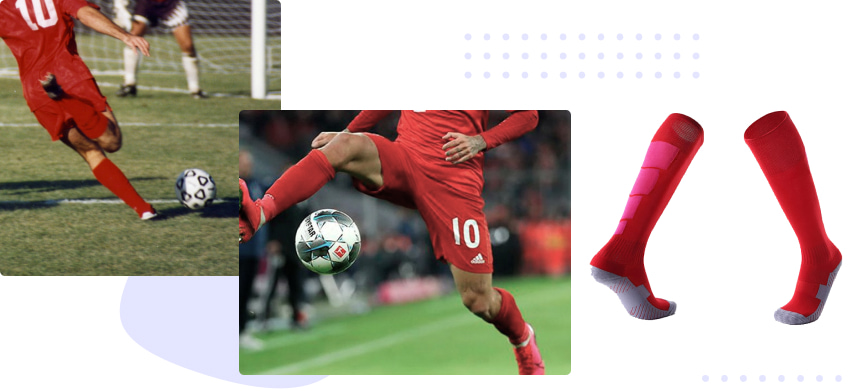 When you're out on the field, you'll wanna keep your legs and feet protected. Improve blood circulation with the compression of these fiery-red, all-star socks. Designed with dri-fit technology and breathable nylon, sweat less and experience breathable wear game after game. The Sellvia team loves the ribbed calf, ankle, and foot support (details matter, always) — and the fact that these are a unisex fit.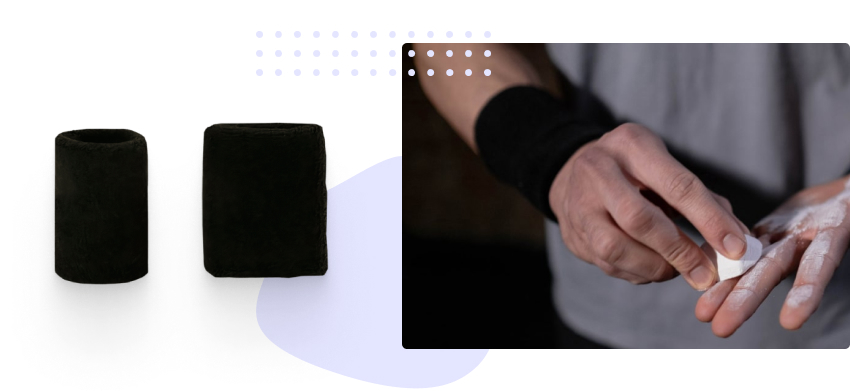 Sweating? Don't sweat it — these workout must-haves will help you dab and move without a worry. Say goodbye to sweat dripping down your face with this pair of soft, terry-cotton wristbands. Comfy and ultra-absorbent, stress less about sweat — and get moving — from biking to dance class. We love the black color (for zero nasty stains) and unisex appeal.
If fitness is your focus and passion, don't miss out on passing along these top picks from us to your customers and store visitors. Because everyone loves an indoor, at-home workout made simpler and less fussy. Remember that all items are exclusive to our Sellvia subscription, so make sure you are subscribed today.SUMMARY: Indoor workouts, especially those from home, are here to stay post-pandemic. Take the opportunity to cater to this niche by offering comfort- and safety-first accessories on your online store, courtesy of the Sellvia subscription.