In the ecommerce world, the shopping season is an excellent time to boost your store's sales numbers and attract new customers! So, let's discover what Cyber Monday 2022 is all about and how you can prepare your online store for this period.
The shopping season is the best time to boost your store's performance. It's a time when consumers everywhere are on the lookout for all the hottest deals and the best prices. During this period there are a few special occasions you have to prepare your store for if you're into ecommerce.
So, first and foremost, what is Cyber Monday?
What is Cyber Monday
Cyber Monday is referred to as the first Monday after the Thanksgiving holiday in the United States.
Cyber Monday 2022 is on the 28th of November
It was originally created by ecommerce businesses to motivate people to complete their shopping online. Nowadays, it's an extension of one of the most popular shopping events of the year – Black Friday.
Since the two shopping events are so close to each other, the logical question is which one is better?
Cyber Monday or Black Friday?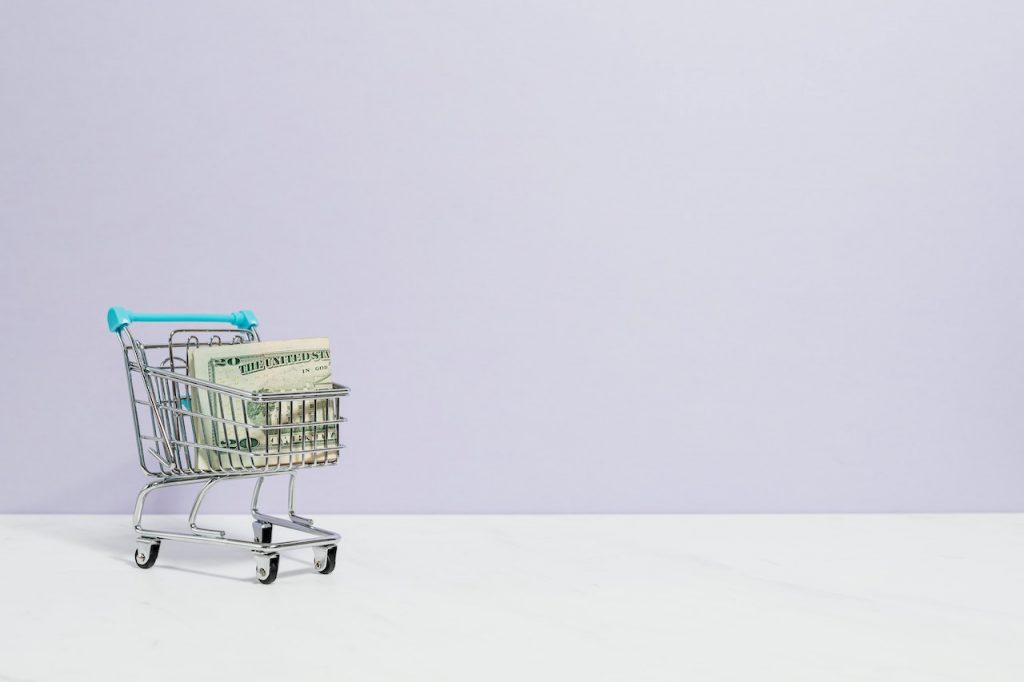 Cyber Monday is a shopping event that represents a massive opportunity for ecommerce enthusiasts.
However, nowadays, shoppers tend to look out for online offers whereas Black Friday is traditionally considered an in-store event. Nonetheless, over the years, the concept of Black Friday has evolved. Now, the period between Black Friday to Cyber Monday is referred to as Cyber Weekend.
It's a great chance for stores to clear their stock and collect some helpful information before the next shopping event.
Moreover, many experienced entrepreneurs take advantage of Black Friday sales to figure out what deals and promotions are working and use that information to optimize their Cyber Monday campaigns.
The line between the two shopping events is significantly thinner, with many sellers offering the same deals throughout the whole Cyber Weekend.
Key Cyber Monday 2022 statistics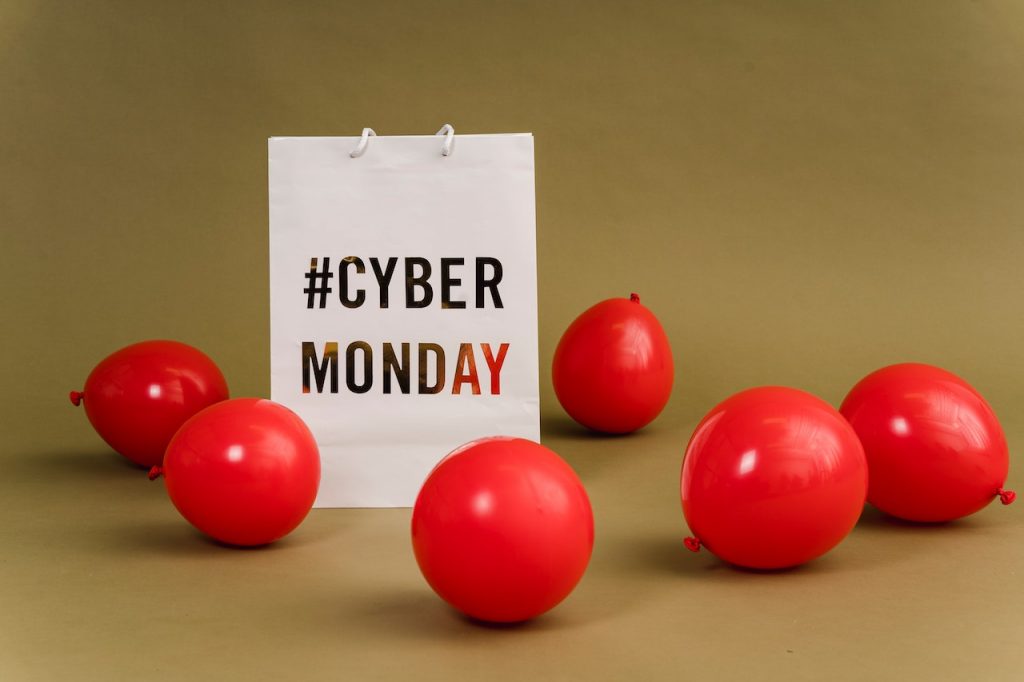 Why is Cyber Monday such a big event? You may already know it, but here are some statistics that will show you exactly how big this occasion really is.
Sales during the Cyber Monday shopping event have increased by 12%. The key is to adapt to meet the wants and needs of the online customer and maintain a competitive advantage.
#1. 62.8 million plan to shop on Cyber Monday 2022
Although Cyber Monday and Black Friday go hand-in-hand with one another, the first is still a relatively new addition to the Black Friday weekend.
For online shoppers, Cyber Monday is a date that they mark on the calendar and wait for to make their online purchases. According to Statista, approximately 62 million US shoppers minted to make online purchases during Cyber Monday.
#2. Mobile devices account for 37% of Cyber Monday sales
To make the most of your Cyber Monday experience, be sure to have your online store optimized for mobile devices.
According to Forbes, during Cyber Monday, about 37% of sales are made from a mobile device. Thus, it's important to make life as easy as possible for your customers, so that they complete their purchases efficiently.
#3. Cyber Monday revenue reached $10.8 billion in 2020
Despite Black Friday being slightly popular, Cyber Monday is still a major event for businesses in terms of revenue. For instance, in 2020 the total revenue generated by Cyber Monday sales was about $10.8 billion.
This was the highest revenue number that the world has seen to date, with more people shopping online than ever before.
#4. 94% of consumers shop entirely or partially online
During Cyber Weekend online only consumers make up the bulk of customers, with 56%, while 38% of shoppers experience both online and in-store shopping.
Where are shoppers going to look for online deals?
Social media – 25%
Google – 36%
Directly on a company's website – 19%
Other – 21%
#5. 49% of shoppers want to see better deals and ads ahead of sale events
According to a survey conducted by Deloitte, shoppers were asked how sellers can enhance the shopping experience. Around half of the respondents said that they would like to see lower prices, better deals, and more ads ahead of Cyber Monday events.
With that said, to attract more shoppers before and during Cyber Monday, it may be a good idea to boost your advertising campaigns ahead of time to let shoppers know about the good desks and low prices.
Did you know that about 56% of online shoppers state that they look forward to Amazon deals the most? Well, you have a unique opportunity to start an Amazon business, and sell your own unique products with Sellvia's Premium Products service! Choose the appropriate Premium Product package and our team will create an account for you and upload your unique products.
How to prepare your online store for Cyber Monday 2022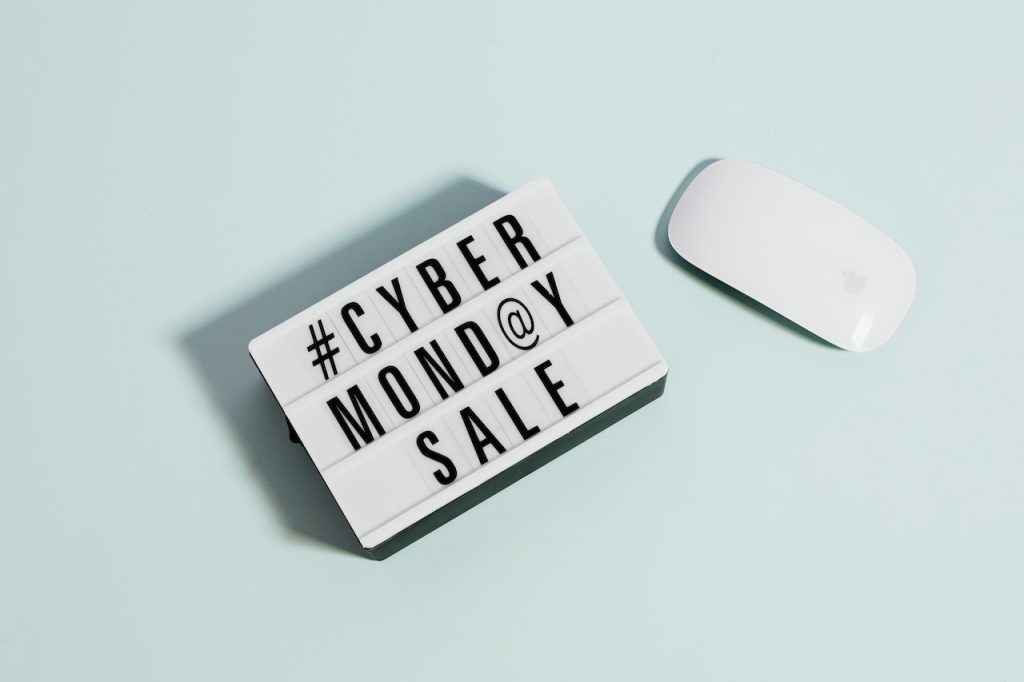 A lot of work goes into properly preparing your online store for a major shopping event. That's exactly why we've prepared a short checklist that will help you get everything sorted.
Optimize for mobile devices
As we stated before, a good third of consumers like to shop online using their mobile devices. And that touches upon both Black Friday and Cyber Monday.
Thus, ensuring your website looks and performs seamlessly across all devices is a crucial aspect that will allow you to get a hold of a great sare of online consumers.
Make sure your store handles the demand
Regardless of your business model, you have to make sure that you handle the demand. Get an estimation of how your store will perform in the shopping sales spike and try to avoid selling out faster than you wanted.
Create a buzz and suspense
During these major shopping events, if you want to prepare your potential customers, you have to create a sense of excitement and suspense.
Therefore, you have to put in a lot of effort through sneak peeks, email marketing campaigns, social media promotions, and gorgeous visuals on your site and throughout your social media.
Building up momentum will help increase your sales once the deals are available for your customers.
Cyber Monday is undoubtedly a huge shopping event where customers intentionally delay their shopping until the day of the event to get the best deals possible.
A great deal of Cyber Monday sales is generated through paid search ads, as consumers are searching with the intention of purchasing, rather than just browsing.
For this strategy to succeed, you'll need to perform a thorough keyword analysis to find and attract the right customers.
Don't forget about free delivery and returns
A constant concern for online shoppers are delivery and returns, especially during big shopping events.
Remember, online consumers can't return their products as easily as they would in-store. Thus, it's important to let customers know about your refund and returns policies.
Prepare for Cyber Monday 2022: Conclusion
In conclusion, Cyber Monday 2022 is the ideal time for sellers to draw in more customers to your brand and introduce your products.
In previous years, this event resulted in the largest single-day sales from online shopping in the US making $10.8 billion, while attracting around 186 million shoppers.
While the experience from previous years shows the potential this shopping event can produce, it's important to understand how to get the most out of it.
With Sellvia, you will receive everything you need to successfully prepare for Cyber Monday and win over the hearts and minds of online shoppers. You will be able to sell wherever you want and however you want. Even on Amazon – the platform where consumers are looking out for the most beneficial shopping deals.
Be sure to promote your online store and discount deals before Cyber Weekend, so that you can generate a buzz and gain traction with your potential customers. This will allow you to not get overshadowed by the competition and other ecommerce businesses.
If you wish to find out more about how to benefit from one of the world's most popular shopping events or start a winning online business with awesome unique products – book a free call with our business advisors to get all the ins and outs of ecommerce!