Do you know absolutely nothing about ecommerce? Great! Because we're here to teach you everything you need to know to dive into ecommerce — let's go through the 6 ways to start on online store for total newbies.
Launching an online store is an exciting journey of its own kind. However, for total newbies, the ecommerce world may appear a bit complicated. Fear not! With our guide featuring top-notch ecommerce platforms and the exact steps to starting a profitable business, we'll help transform your dreams of success into a real success story.
You're 5 steps away from your online store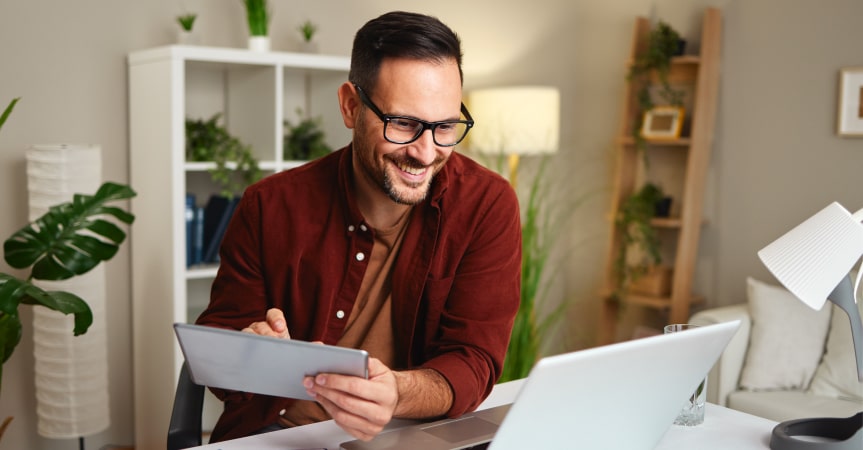 1. Choose an ecommerce platform
An ecommerce platform is a software application that allows you to create, manage, and run your own online store. Choosing an ecommerce platform is important because it affects how easy it is for you to operate your business daily, and the experience of your customers.
2. Choose a business model
When you start an online store, you can choose between producing your own products and selling them online, or just dropshipping. If you choose the latter, you will be able to offer a large variety of products without having to invest into production, storage, or fulfillment. With dropshipping, you don't have to worry about any risks involved and have a much wider degree of creative freedom. Dropshipping allows you to start your business with next to no financial investments or knowledge of logistics management and production processes. If you want to choose the most successful products with the highest margin, consider looking at Sellvia's catalog!
3. Design your site
It may be surprising, but you don't need to have any computer knowledge for it! With services like Sellvia, you can get your own personalized online store without doing anything yourself. And just look at how expensive website creation is on other platforms!
4. Connect a payment gateway
It allows you to accept different payment methods, such as credit cards, debit cards, PayPal, etc. You need to choose a payment gateway that is secure, reliable, and compatible with your ecommerce platform. If you don't know which one to choose, don't worry Sellvia offers you personal guidance for payment gateways, which you get immediately after starting a free trial.
5. Finally, you need to promote your store
You need to attract and retain customers for your ecommerce store. You can use various marketing strategies, some of which are free, and others – not so much.
6. Start getting sales and be happy
What can be better than starting your own profitable business and achieving full financial freedom with no risks involved? You know what they say – the method of trial and error is not the way to go ahead. The wise man learns from the mistakes of others.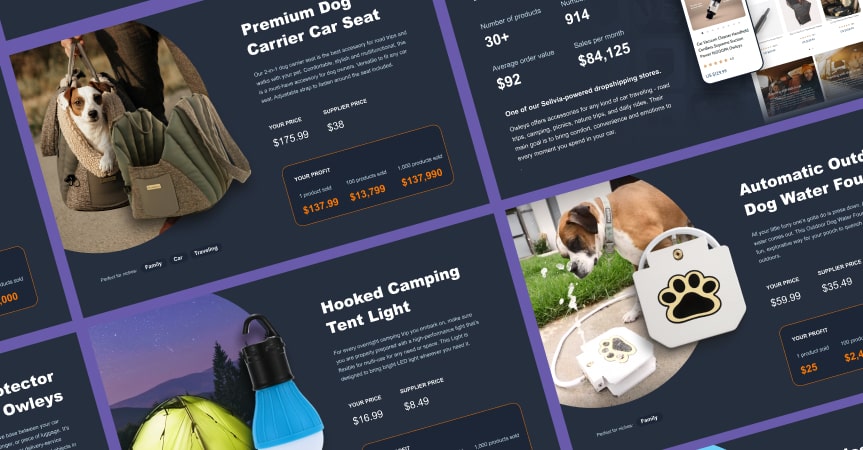 Top ecommerce platforms to consider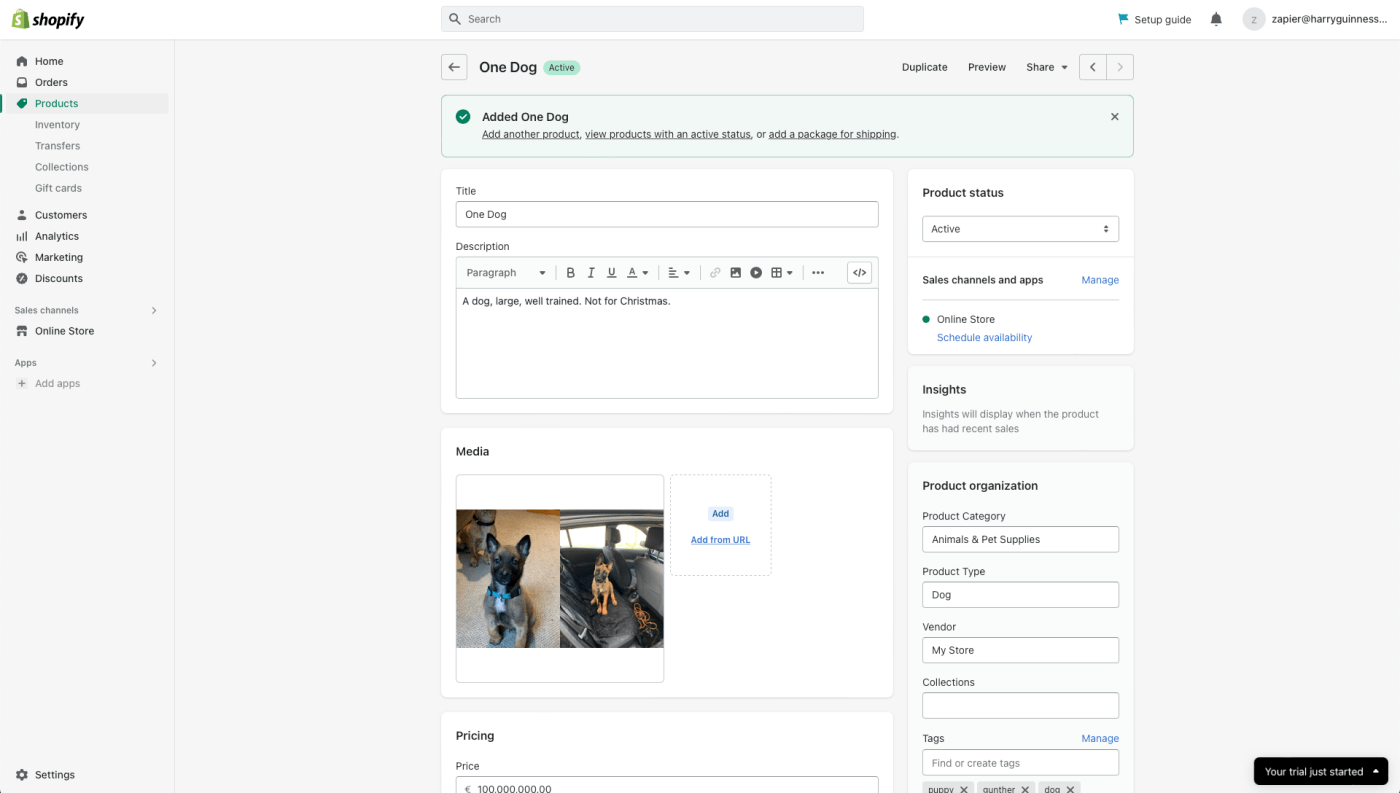 Shopify is a popular name in the ecommerce industry. With its wide array of customizable templates, extensive app integrations, and 24/7 customer support, Shopify has many features that a budding entrepreneur might find useful when they start an online store. However, Shopify also has some drawbacks that might make it less suitable for starting a new business, especially in the US market. Some of these are:
A complex interface with unclear instructions that can make setting up your store challenging.
Its limited selection of themes and plugins that can make your store look similar to others.
Square is a platform that offers a comprehensive toolkit for online store owners. It can integrate with various services to suit different business needs. It also helps you manage your stock and keep your products in stock for your customers. However, Square also has some disadvantages, such as:
Square charges a transaction fee for every sale, which can add up over time.
It doesn't support some payment methods or currencies that your customers prefer.
This service may not have all the features or customization options that you need for your online store.
Square is a convenient and easy-to-use solution, but it may not be the best fit for everyone.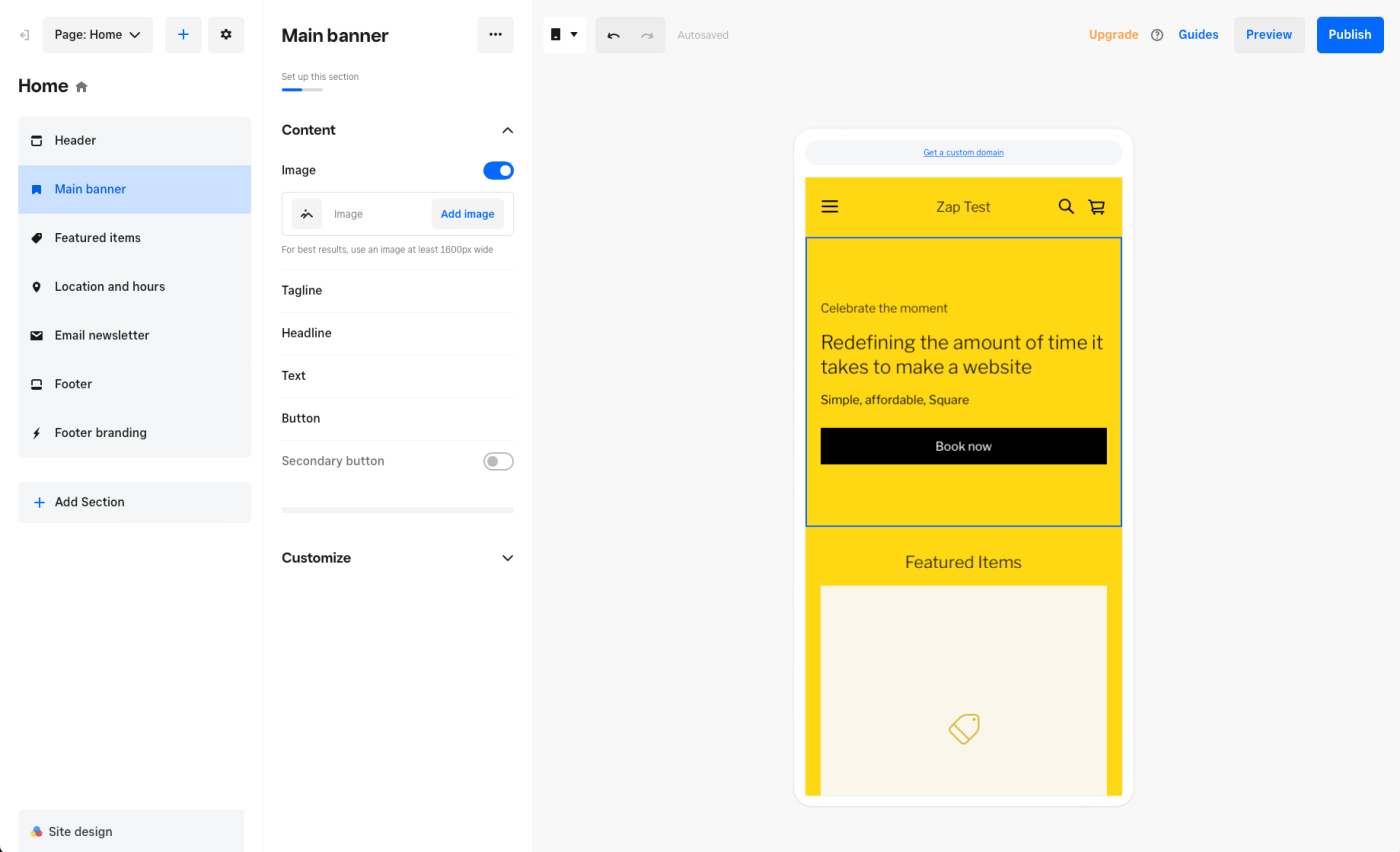 Ecwid by Lightspeed is an ecommerce platform that allows you to start an online store and sell your products on any website or social media platform. It is designed to be easy to use, flexible, and scalable for small businesses.
Advantages:
It integrates with popular platforms such as WordPress, Wix, Squarespace, Facebook, Instagram, Amazon, and Google Shopping.
Supports multiple languages, currencies, payment methods, and shipping options.
Provides a mobile app to manage your store on the go.
Has a large app market with over 300 apps to extend the functionality of your store.
Disadvantages:
Does NOT offer a built-in blog or email marketing tool. You will need to use third-party apps or services for these features.
Charges transaction fees on top of payment gateway fees for some plans.
It has limited customization options for the storefront design. You will need to use CSS or HTML code to modify the appearance of your store.
May not be suitable for large or complex stores that require more advanced features or integrations.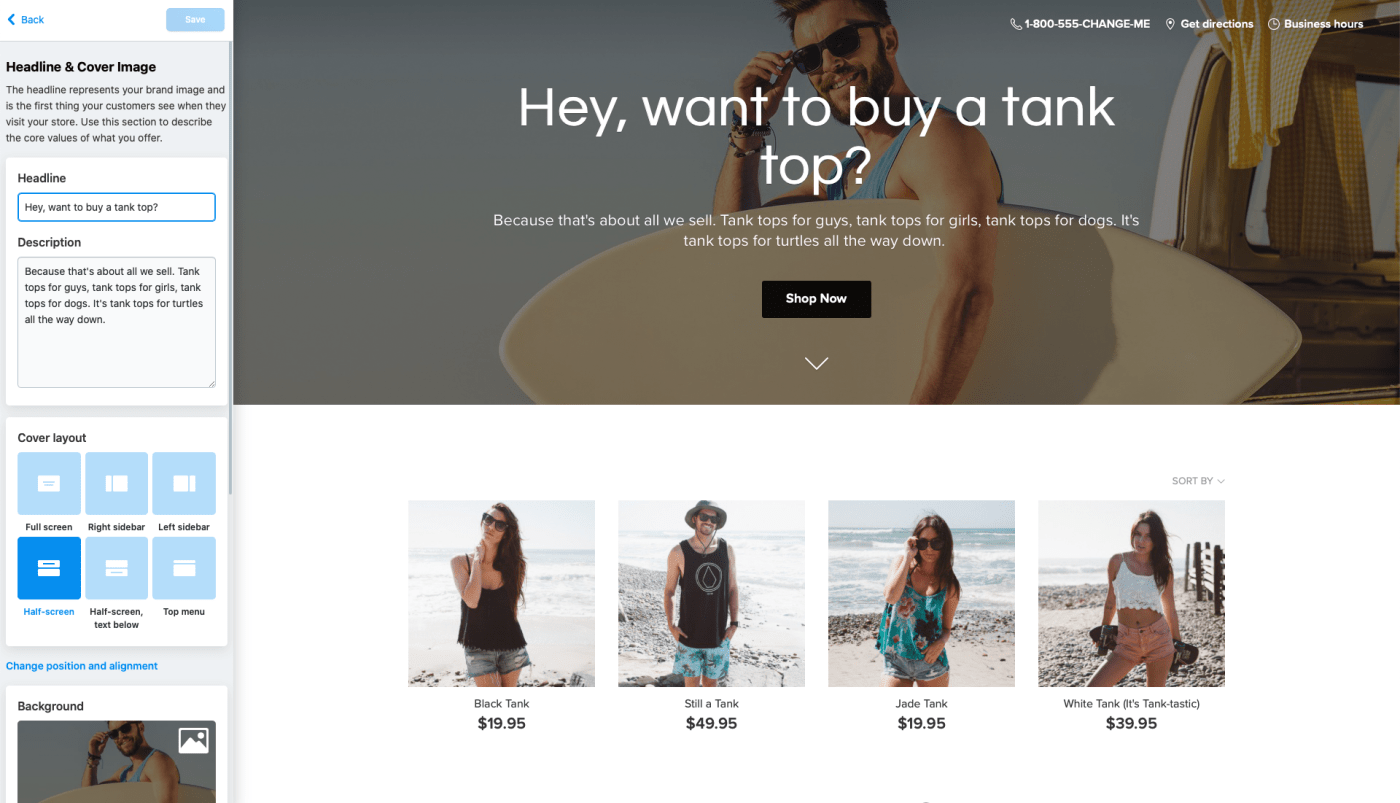 BigCommerce is an ecommerce solution that provides you with a range of features and tools to build and grow your online business. It can help you design your storefront, configure your products, manage your payments, generate traffic, and optimize your conversion.
Advantages:
It is an all-in-one ecommerce platform that includes hosting, security, analytics, marketing, and more.
BigCommerce doesn't charge any transaction fees on any of its plans, unlike some of its competitors.
Excellent customer support via phone, chat, and email, as well as a comprehensive knowledge base and community forum.
You can create multiple storefronts using one subscription, which is useful for merchants who run multiple stores or serve different segments.
Supports multi-currency and multi-language features, which can help you reach a global audience and increase your sales.
Disadvantages:
It has higher pricing than some of its competitors, especially for larger stores that need more features and bandwidth.
Bandwidth limits on all of its plans, which means you may have to pay extra fees if your store gets too much traffic.
Limited third-party integrations compared to some of its competitors, which may limit your functionality and flexibility.
The drag-and-drop editor is not very user-friendly or intuitive, which may make it harder to design your store the way you want.
It has a basic blogging feature that is not very sophisticated or SEO-friendly, which may affect your content marketing and ranking.
Wix is a cloud-based service that offers you a series of tools and features to create your own website in a quick and easy way. Whether you want to showcase your portfolio, sell your products or services, or start a blog, Wix can help you achieve your online goals with minimal hassle and cost.
Advantages:
Drag-and-drop interface that allows you to customize your website without any coding skills. You can also use HTML and CSS if you want more control over your design.
It includes hosting, security, analytics, and domain for free for one year. You don't have to worry about finding a separate web host or registering a domain name.
Freemium model that lets you access basic web development services for free. You can upgrade to a paid plan if you need more features and functionality.
Disadvantages:
Does not support multi-currency and multi-language features. Your customers may get confused or frustrated if they see prices in a different currency or content in a different language than their own.
Wix has bandwidth limits on all of its plans, which means you may have to pay extra fees if your website gets too much traffic. Your website may also load slowly or crash if it exceeds the bandwidth limit.
It doesn't allow you to change your template once your website goes live. If you want to redesign your website, you have to create a new one from scratch, which can be time-consuming and costly.
Their basic blogging feature is not very sophisticated or SEO-friendly. Your blog posts may not rank well on search engines or attract enough readers.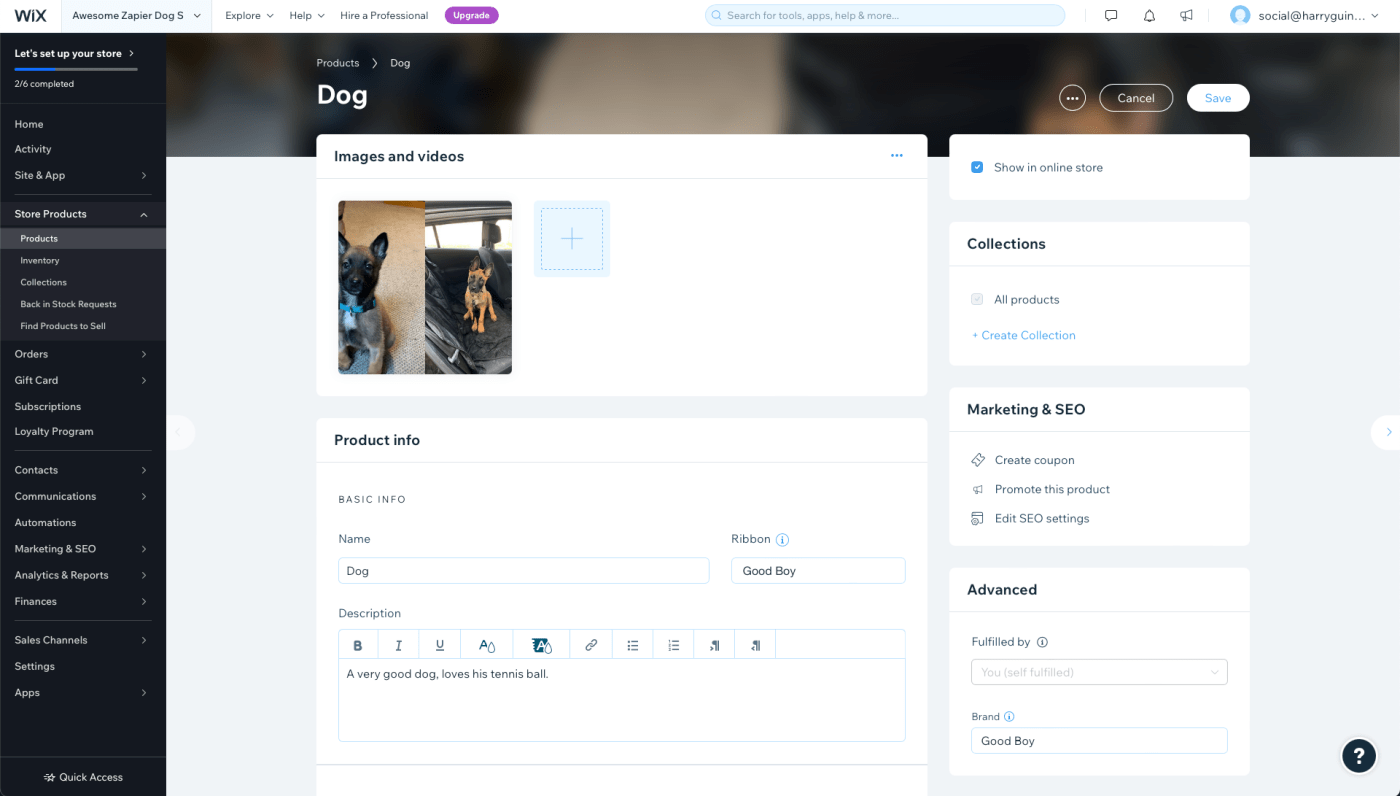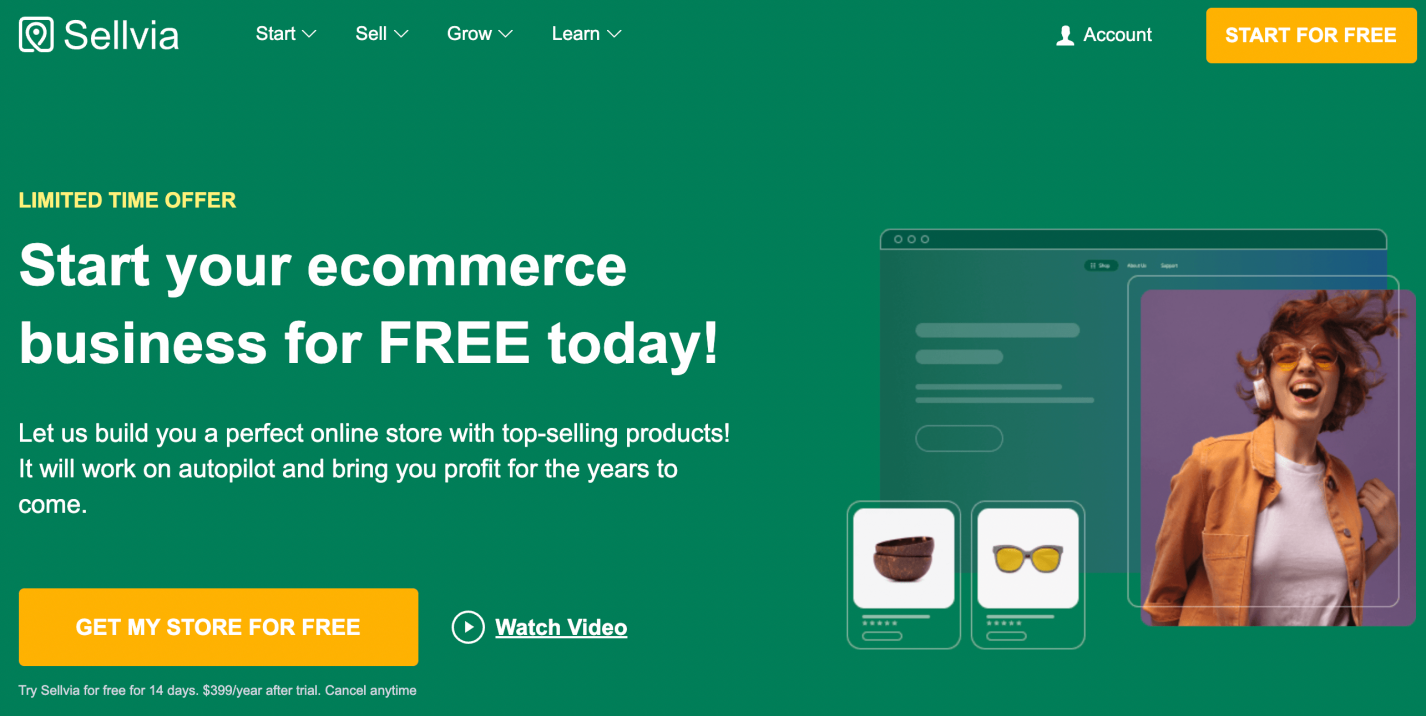 When compared to its competitors, Sellvia always comes out on top.
We make it easy for even total newbies to start an online store with no investments or experience, thanks to our 14-day free trial and consultations with Forbes-level experts.

Sellvia offers a quick and effortless process to set up your website, ensuring it's not just functional but also aesthetically pleasing. While competitors may provide similar services, Sellvia's streamlined setup is designed with user experience in mind, making it a preferred choice for many.

You can bulk import and update your catalog with our latest offerings. Sellvia's importation process is faster and more efficient than other platforms, saving you time and effort.
We provide extensive tutorials, 14-day free trial, and 24/7 support to help you start and grow your ecommerce business. You get the freedom to set your own prices for your products, enabling you to formulate competitive pricing strategies to maximize your profits.
All in all, user-friendly store creation, unmatched pricing flexibility, fair customer service and efficient product importation are the reasons Sellvia stands out among its competitors. Choosing Sellvia is choosing a platform committed to helping you thrive in the ecommerce landscape.
Not convinced yet? Start your online store today with Sellvia's 14-day FREE trial and experience the advantages first-hand.