Have you ever dreamed of starting your own online business but felt overwhelmed by the technical aspects, sourcing products, and the idea of marketing? Worry no more! Sellvia has got you covered with their turnkey Amazon business solution.
Even if you have zero experience in ecommerce, Sellvia will make your dream a reality, providing an all-in-one solution that will take your business to new heights. And the best part? With the help of modern AI technology, ChatGPT-powered solutions will handle everything for you – from email campaigns to SEO optimization.
Get selling tips and ecommerce inspiration right in your inbox!
Sign up today to not miss a single post:
What is Sellvia?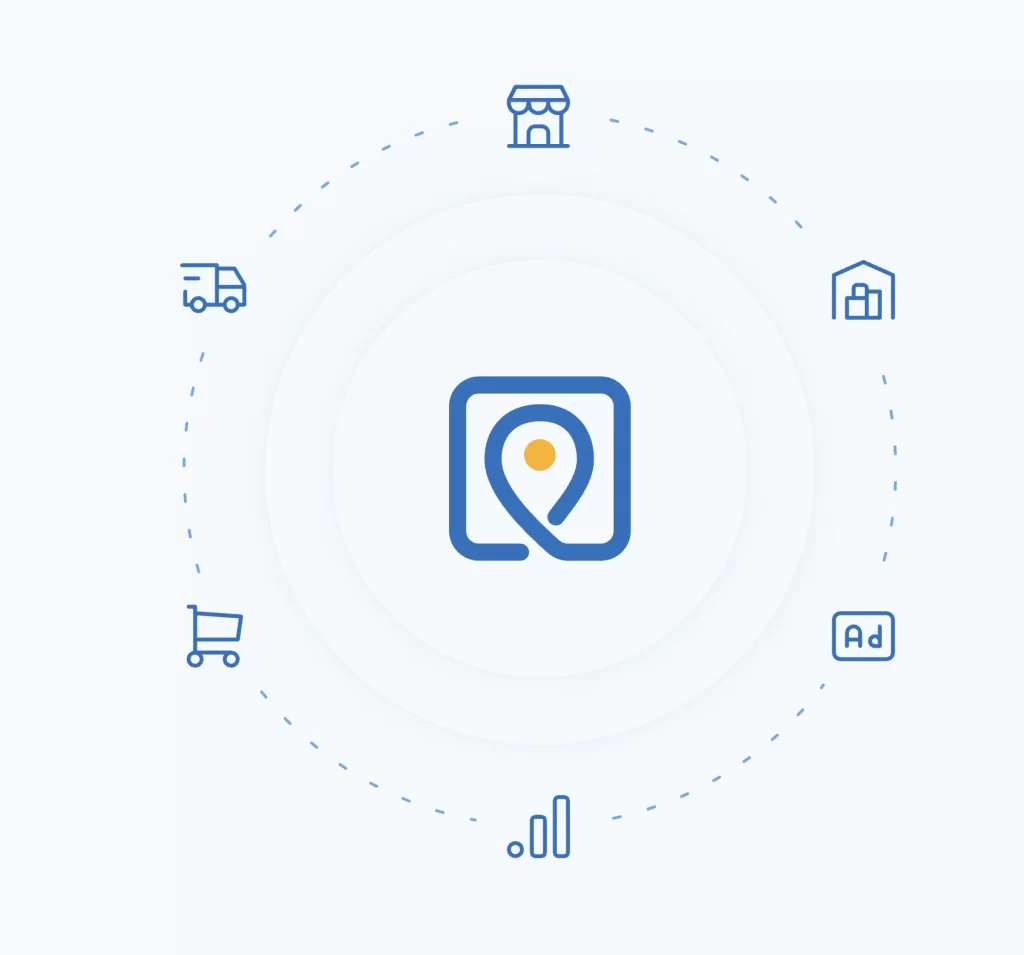 Sellvia is an ecommerce ecosystem designed to help people from all walks of life start and run their own online businesses, regardless of their background or experience. They offer a wide range of services that make it easy for anyone to start selling online. With Sellvia's help, you can have a ready-to-go online store with all the necessary tech systems in place, a catalog of products to sell, and the ability to develop unique branded items called Premium Products.
Want to boost your endeavour with a ChatGPT-powered business? Find out more right now!
Why Choose Sellvia?
Sellvia has quickly become a game-changer in the ecommerce industry. They provide a unique, turnkey Amazon business solution that makes starting and growing an online store easier than ever before. Let's take a closer look at what makes Sellvia stand out:
Sellvia offers an extensive catalog of products for you to sell in your online store. They've done all the hard work for you, sourcing top-quality items that are in high demand. You won't have to worry about finding the perfect products to sell – Sellvia has already done it for you! Plus, they're always adding new products to their catalog, so your store will stay fresh and up-to-date with the latest trends.
Premium Products – The Ultimate Game-Changer
In addition to their extensive catalog, Sellvia offers Premium Products – unique branded items that give you a competitive edge in the crowded Amazon marketplace. These signature products feature exclusive designs printed on items like smartphone cases, denim jackets, baby onesies, t-shirts, hoodies, and more. By offering these one-of-a-kind items, you'll stand out from the competition and attract more customers.
Turnkey Amazon Solution: Your Path to Success
With Sellvia's turnkey Amazon business solution, you'll get a fully-functional, ready-to-go Amazon store stocked with hot, unique products. But that's not all – this store will work on autopilot, generating profits for years to come.
Sellvia leverages the power of modern AI technology, using ChatGPT-powered solutions to handle everything from email campaigns and content marketing to social media management and SEO optimization.
The Sellvia Advantage: A Turnkey Business Solution Powered by AI
Starting an online business can be daunting, but Sellvia's turnkey Amazon solution simplifies the process, making it accessible to everyone. Let's explore how Sellvia's AI-powered services can help you succeed:
1. Email Campaigns
Email marketing is crucial for engaging with customers and driving sales. With Sellvia's turnkey business solution, you don't have to worry about crafting the perfect email campaign. ChatGPT-powered technology will create and manage your email campaigns, ensuring that your message reaches the right audience at the right time.
2. Content Marketing
Creating high-quality content is essential for attracting and retaining customers. Sellvia's turnkey business solution takes care of content marketing for you. The ChatGPT-powered technology generates compelling content that captures your audience's attention, ensuring that your online store stays relevant and engaging.
3. Social Media Management
A strong social media presence is crucial for any ecommerce business. Sellvia's AI-driven solution takes the guesswork out of social media management. ChatGPT-powered technology will create and post engaging content on your behalf, allowing you to build a loyal following and drive traffic to your store without lifting a finger.
4. SEO Optimization
Ranking high in search engine results is essential for driving organic traffic to your store. However, SEO can be complex and time-consuming. With Sellvia's AI-powered turnkey solution, you won't have to worry about optimizing your store for search engines. The ChatGPT technology will ensure that your store ranks high for relevant keywords, driving more traffic and increasing sales.
Want to find out ways to use AI and ChatGPT in particular to make money and enhance your business performance? A ChatGPT-powered business is just a click away!
Learn More About Sellvia's Turnkey Amazon Solution
Sellvia's blog is packed with helpful resources and articles that will guide you through the process of starting and growing your turnkey Amazon business. Explore topics like what to sell on Amazon, how to dropship on Amazon, how to sell t-shirts on Amazon, and more. By leveraging these valuable insights, you'll be well on your way to success in the world of ecommerce.
Why Trust Sellvia?
Sellvia has earned the trust of the ecommerce community through its commitment to quality and innovation. They are recognized as a member of the Forbes Communications Council, and Inc. ranked them 1818th in its list of the 5000 fastest-growing US companies. With endorsements from reputable sources like Forbes, Entrepreneur, Wired, Bloomberg, and Harvard Business Review, you can trust Sellvia to provide a top-notch turnkey Amazon business solution.
In Conclusion: Embrace the Future of Ecommerce with Sellvia's Turnkey Business Solution
Starting and running an online business has never been easier, thanks to Sellvia's turnkey Amazon business solution.
With the help of cutting-edge AI technology, ChatGPT-powered solutions will handle everything from email campaigns to SEO optimization, allowing you to focus on what matters most – growing your business and enjoying the profits.
Don't let the fear of the unknown hold you back any longer. Embrace the future of ecommerce with Sellvia's turnkey business solution, and start your journey towards online success today. With our expert product sourcing, unique Premium Products, and AI-powered services, you'll have everything you need to thrive in the competitive world of Amazon ecommerce. It's time to transform your dreams into reality and achieve ecommerce mastery.