Welcome to the fascinating world of artificial intelligence (AI)! If you're curious about how AI can help you generate income, you've come to the right place. AI is revolutionizing countless industries, and it has the potential to open up new and exciting opportunities for people from all walks of life. With the rapid advancements in AI technology, there has never been a better time to jump on board and explore the many ways AI can help you make money online.
AI technology has opened up a wide range of opportunities for individuals looking to earn additional income. With the continued growth of the AI industry, there are more and more tools and resources available to help people capitalize on this trend.
One of the most exciting things about making money with AI is that the possibilities are virtually endless. As technology continues to evolve and more businesses and industries adopt AI, there will be even more opportunities for individuals to capitalize on this trend. However, it's important to keep in mind that AI is a rapidly evolving field, and it's important to stay up to date with the latest developments and trends in order to remain competitive.
Want to boost your business with a ChatGPT-powered business? Find out more right now!
In this article, we'll introduce you to innovative ways you can leverage AI to earn income, even if you're a complete beginner to ecommerce and AI. We'll also delve into Sellvia, that offers a hassle-free opportunity to kickstart your online business.
So, buckle up and get ready to embark on an exciting journey that could change your financial future!
Get selling tips and ecommerce inspiration right in your inbox!
Sign up today to not miss a single post:
Easy Ways to Make Money with AI Tools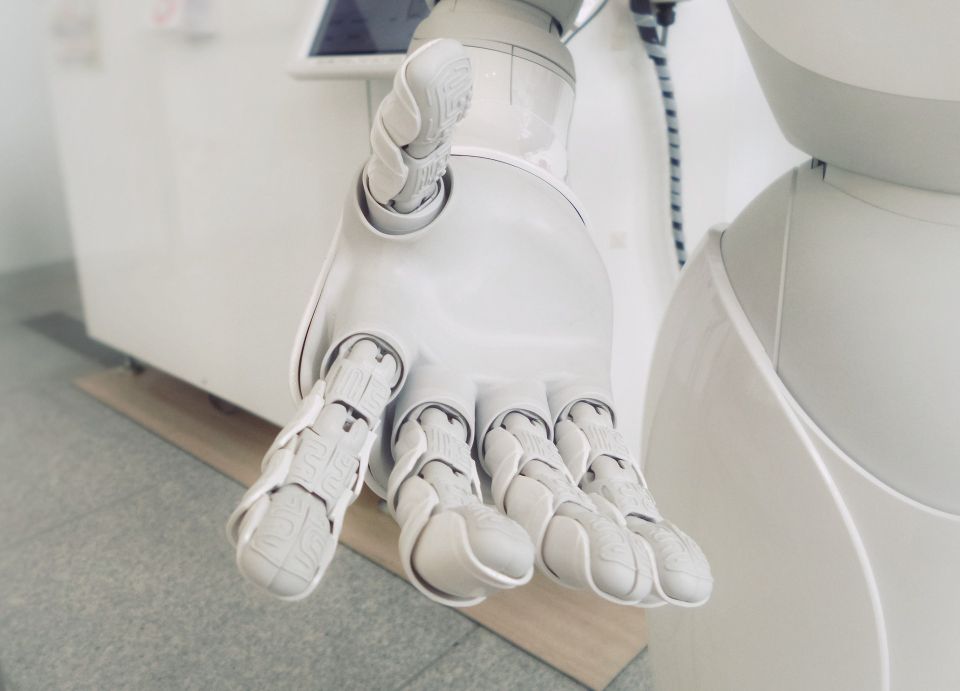 Write Sales Copy For Other Businesses
Every business in the world needs customers to survive and make money. To make this happen, the most important skill is copywriting; the art of persuading visitors into becoming customers. Professional copywriters can make thousands of dollars for each job, and every business needs their service. You can utilize AI writers to generate sales copies for other businesses without being an expert.
AI tools such as Jasper.ai allow you to create high-converting sales copies in a matter of minutes. You don't need to spend hours perfecting the sales copy when using AI software.
Here's how to get started:
Find small businesses in your area who has a website, run ads, or create content to attract new customers.
Make a plan to help them improve their online presence and point out flaws in their marketing.
Reach out and pitch your service. Tell them how you can fix their problems and create better sales copy for their business.
Generate customized sales copy with Jasper.ai.
You can generate sales copy for emails, landing pages, advertisements, sales pages, websites, and more. There are plenty of opportunities to make money with copywriting, and with the help of AI, anyone can do it.
Whether you run a business or have a personal brand, everyone needs an eye-catching logo. You can take advantage of this demand by creating and selling logos with AI. You do not need to be a professional graphic designer to do this. With the AI tool Logoai you can easily create professional-looking logos without any experience.
To make money creating logos for businesses you need to join marketplaces such as Fiverr or 48hourslogo, and offer to design logos. The price per logo can range from $10 to hundreds of dollars. To make some additional income you can offer to make social media content for the business as an add-on option. Create pricing packages to increase your sales.
Logoai allows you to create the following graphics:
Logos
Business cards
Posters/Flyers
Facebook covers
Twitter headers
Instagram stories
And more…
Creating logos has never been easier, and you need to take advantage of that.
One of the best online side hustles is freelance writing. This is something you can do from anywhere in the world. You can earn from $20 up to hundreds of dollars per content piece. Writing articles as a freelance writer is a great way to make money online and with the help of AI, you're able to speed up the process.
Using a tool like Jasper.ai enables you to create articles faster and helps overcome writer's block. With Copysmith you're able to create:
Website content.
Email newsletters.
Social media content.
SEO Articles
Product descriptions.
To start as a freelance writer, you can sign up for marketplaces such as Fiverr, Upwork, iWriter, or Freelancer.com. This will allow you to post gigs and get jobs as a writer. The better you get, the more money you can make.
You can make money online selling AI-generated art without being a professional graphic designer. PromptBase allows you to make money on AI-generated art. It is a marketplace created for DALL-E, GTP-3, Stable Diffusion, and Midjourney prompts. But what is a prompt? A prompt is a set of instructions given to an AI to create images. You can give the program a very basic prompt such as a color or object, and it will create art based on your input. The more detailed your prompt is, the better your art will become.
With AI systems such as DALL-E, Stable Diffusion, and Midjourney, you are able to create these prompts and generate images. What PromptBase allows you to do is to list and sell these prompts. You can also find or create prompts on the platform.
For every prompt you sell, you keep 80% of the revenue. The prompts start at $1.99. When selling your prompts, you are basically sharing your "recipe" to create that specific image with AI.
To get started making money with digital art, you can create your account on PromptBase, and start selling prompts on the platform.
Create Ads With AI For Other Businesses
There are a lot of businesses struggling to make digital ads. With AI, this has become easier than ever, but many don't know how to use it. AdCreative.ai is a platform that allows you to create ads and social creatives with artificial intelligence. You can utilize this AI tool to create ads and social campaigns for businesses to make money online.
With AdCreative.ai, you can:
Create ads for Facebook, Instagram, Google, LinkedIn, Twitter, Pinterest, and more.
Generate hundreds of creatives in seconds without any design skills.
Render different versions and sizes of your ads in seconds to match all your marketing channels.
Write sales copy such as text and headlines with the in-built AI writing tool.
Get your ads rated by AI.
If you learn how to use an AI tool such as AdCreative.ai, you're able to create ads much faster than the average marketer. This allows you to take on more clients and make more money. Creating ads for other businesses is a very lucrative way of making money online since everyone needs to promote their products or services.
To get started, find a couple of small local businesses in your area and check if they need ads to promote their products. Then create the ads and social posts with AdCreative.ai.
Behind Google, YouTube is the second most visited website in the world. Why not use it to make money online? With AI tools, you can create videos without showing your face and without expensive video equipment.
YouTube is the best platform for video marketing and growing your audience. You can use this platform to make money from ads or sell products. If you don't have a product or service to promote, you can offer high-paying affiliate products to your audience.
How to get started:
Find your niche and create a YouTube channel where you can post videos.
Use AI tools like Synthetic Voices to generate voice-overs for your videos. This will save you time and money on recording equipment and voice actors.
Use video editing software like Descript to put together your videos using stock footage, graphics, and AI-generated voice-overs.
Optimize your video titles, descriptions, and tags for SEO to rank higher in search results.
Consistently create and upload high-quality videos to grow your audience.
As your channel grows, you can monetize it with YouTube ads, sponsored videos, and by selling your own products or promoting affiliate products. With the help of AI tools, you can create engaging content that will attract viewers and generate income.
Offer AI-Powered Social Media Management
Social media management is a time-consuming task for businesses. Many businesses don't have the time or resources to effectively manage their social media presence. With the help of AI tools, you can provide social media management services to these businesses.
Tools like Buffer and Hootsuite can help you automate and manage social media posting, while AI-powered tools like Lately can generate social media content ideas and copy for your clients. By combining these tools, you can offer a comprehensive social media management service that saves businesses time and increases their online presence.
To get started, create a list of potential clients who could benefit from your services, and reach out to them with a proposal detailing how you can improve their social media presence. As you gain more clients, you can increase your rates and expand your services.
Develop Chatbots for Businesses
Chatbots are becoming an essential tool for businesses to handle customer inquiries and support requests. Developing chatbots for businesses can be a profitable side hustle or full-time job. With AI-powered platforms like Chatfuel and Tars, you can create chatbots without any coding knowledge.
These chatbots can handle customer inquiries, schedule appointments, answer frequently asked questions, and more. Offering chatbot development services to businesses can help them save time and resources on customer support while providing a better customer experience.
To get started, learn how to use a chatbot development platform and create a few sample chatbots to showcase your skills. Then, reach out to businesses that could benefit from a chatbot and offer your services.
Offer AI-Powered SEO Services
Search engine optimization (SEO) is crucial for businesses looking to improve their online visibility and increase website traffic. AI-powered SEO tools like MarketMuse and Clearscope can help you optimize content for search engines, making it easier for potential customers to find your clients' websites.
You can offer AI-powered SEO services, including keyword research, content optimization, and on-page SEO improvements. By using these tools, you can save time and provide more accurate and effective SEO recommendations for your clients.
To get started, familiarize yourself with AI-powered SEO tools and reach out to potential clients who need help improving their search engine rankings.
Create an AI-Driven Niche Website
AI can help you create content for a niche website, which can generate passive income through advertising, affiliate marketing, or selling digital products. Use tools like Jasper.ai to generate content for your website and MarketMuse to optimize it for SEO.
Select a niche that you're passionate about or have expertise in and start creating valuable content for your target audience. Consistently add new articles and optimize them for search engines to attract organic traffic. As your website grows, you can monetize it with display ads, sponsored content, affiliate marketing, or by selling your own digital products or services.
To get started, follow these steps:
Choose a niche that has a good balance of interest, demand, and competition.
Register a domain name and set up a website using a platform like WordPress.
Use AI-powered tools likeai to create high-quality, informative content for your target audience.
Optimize your content for SEO using AI tools like MarketMuse.
Promote your content on social media and through email marketing.
Monetize your website using display ads, affiliate marketing, or by selling digital products or services.
By leveraging AI tools, you can create a profitable niche website with less time and effort than traditional methods. As your website gains traffic and authority, your income potential will grow.
Sellvia: The Ultimate Ecommerce Solution
If you're looking for a solution that incorporates the power of AI to help you start and grow your ecommerce business, Sellvia has got you covered. Our AI-boosted business solution takes the hassle out of boosting and promoting an online store and requires minimal investment.
Sellvia provides aspiring entrepreneurs with a powerful ecommerce ecosystem that simplifies the process of starting and running an online business. With Sellvia, the opportunities for growth and success are truly limitless. So why wait? Start your ecommerce journey with Sellvia today, and turn your dreams into reality.
Start an Online Business with Zero Effort and Skill
Sellvia is a handy solution to start an online business hassle-free, even if you have no prior experience in ecommerce or AI.
Our comprehensive platform takes care of everything from store setup, product sourcing, and marketing to customer support, allowing you to focus on other aspects of your life.
Sellvia's Premium Products
Sellvia's Premium Products service is a game-changer when it comes to selling highly competitive Amazon products.
Our specialists handpick unique and high-demand items, allowing you to offer something different from the competition and attract more customers.
AI-Powered Business by Sellvia
Sellvia's AI-powered business solution helps you boost and grow your business through AI-generated content creation and SEO optimization. This enhanced online presence will set you apart from competitors and drive more sales.
Want to find out ways to use AI and ChatGPT in particular to make money and enhance your business performance? A ChatGPT-powered business is just a click away!
Final Thoughts
AI tools offer a wide range of opportunities for making money online. From copywriting and logo design to freelance writing and social media management, AI can help you build a profitable side hustle or even a full-time career. By exploring these 10 ways to make money with AI, you can find the perfect opportunity that aligns with your skills and interests.
The key to success in this rapidly evolving field is to stay informed about the latest AI developments and trends, continually honing your skills and adapting to new opportunities. Embrace the power of AI, and you'll be well on your way to building a profitable side hustle or even a full-time career in the digital realm. So go ahead, take that leap of faith, and let AI guide you to new heights of financial success! Book a call with our business advisors to find out how to start an online business hassle-free and boost it with the power of AI. Good luck and happy selling!