Are you ready to transform your passion for cars into a profitable venture? Dive into the lucrative world of car accessories dropshipping! We've analyzed the market to bring you the best car accessories to dropship for profit. Gear up for a journey that combines your love for automobiles with unparalleled business opportunities.
Dropshipping car accessories: hot or not?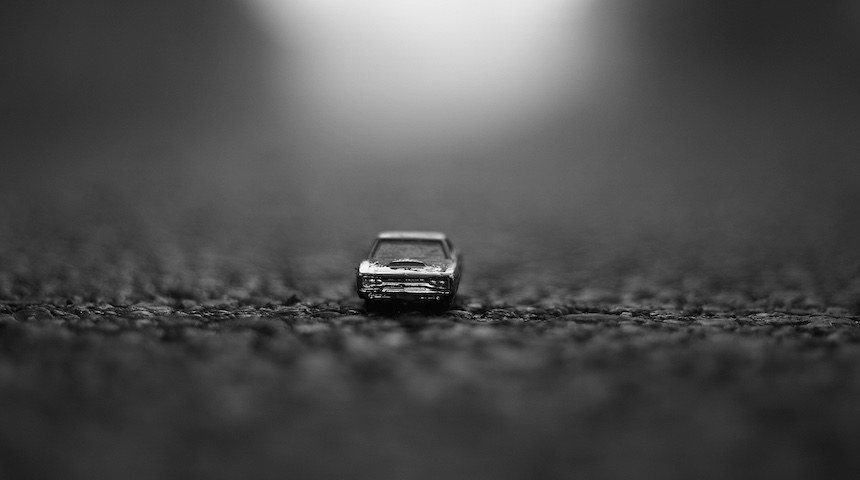 The car accessories market is not just a niche; it's a goldmine for entrepreneurs.
With the global automotive aftermarket industry projected to reach $722.8 billion by 2025, the potential for growth in car accessories is immense.
This surge is driven by the increasing number of vehicles on the road and the growing demand for vehicle customization.
Why start a car accessories business? [Solved]
High demand and diversity
Can you imagine how wide this niche is? Car accessories encompass a wide range of products, ensuring there's something for every car owner. From practical items like air compressors and seat covers to aesthetic enhancements like fur seat covers and custom decals, the diversity ensures a broad market reach.
Are you a car lover? Then, this business is a dream come true. You get to explore, use, and sell products you're genuinely passionate about. This enthusiasm translates into better product knowledge, more authentic marketing, and ultimately, greater sales.
Repeat customers and up-sell opportunities
Do you wish to make a difference? With car accessories, this is as easy as ever before. Car owners frequently update and maintain their vehicles, leading to repeat purchases. What does it mean? You'll build a group of loyal customers around your store and get recognition. The niche also offers numerous opportunities for up-selling and cross-selling, increasing the average order value.
What do you think about that? Actually, this doesn't really matter if you're a true car enthusiast. Why? Beyond making money, etc., it's a chance for you to discover your full potential and do what you love, gaining profit out of that.
Best car accessories to dropship: ultimate list of 20 car products to sell online
Experienced entrepreneurs know – you're what you sell. So how to dropship car accessories and gain the maximum benefit from that? You need to know what products to sell!
We've analyzed the market, customers' behavior, recent trends, etc., to craft a list of 20 best car accessories to dropship this year. Here it comes!
1. Microfiber Cleaning Cloth: Ultimate Cleaning Efficiency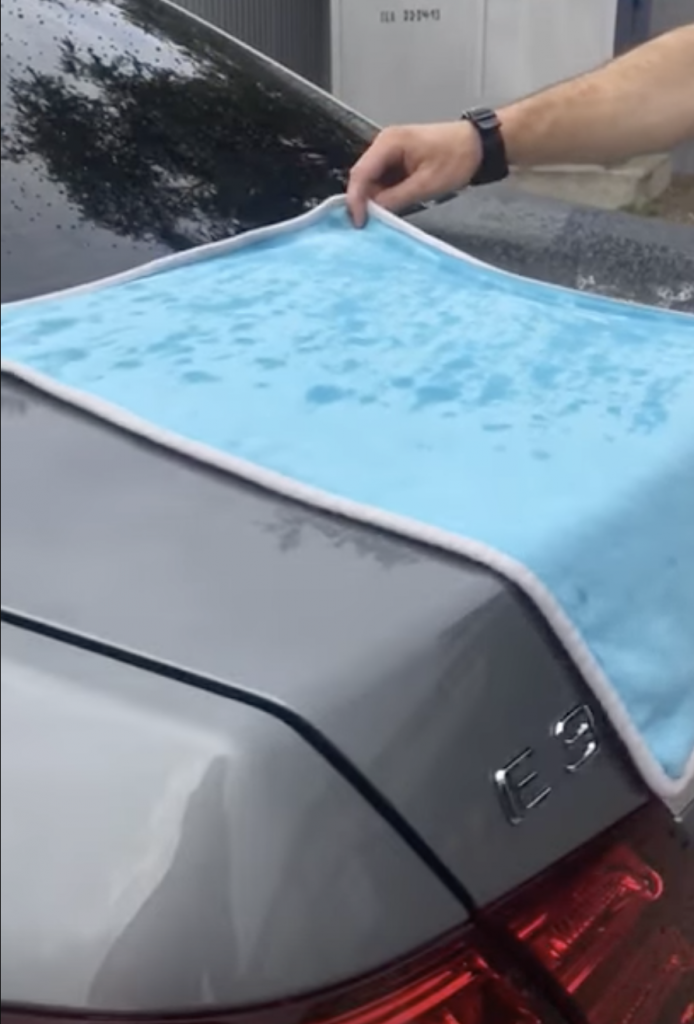 Experience the magic of our Microfiber Cleaning Cloth – a best-seller for a reason. Effortlessly removes dirt and grime with just one wipe, leaving your car spotless. Its ultra-absorbent nature means no more annoying streaks or drops, making it a favorite among car owners.
2. Car Interior Gel Cleaner: Innovative Deep Clean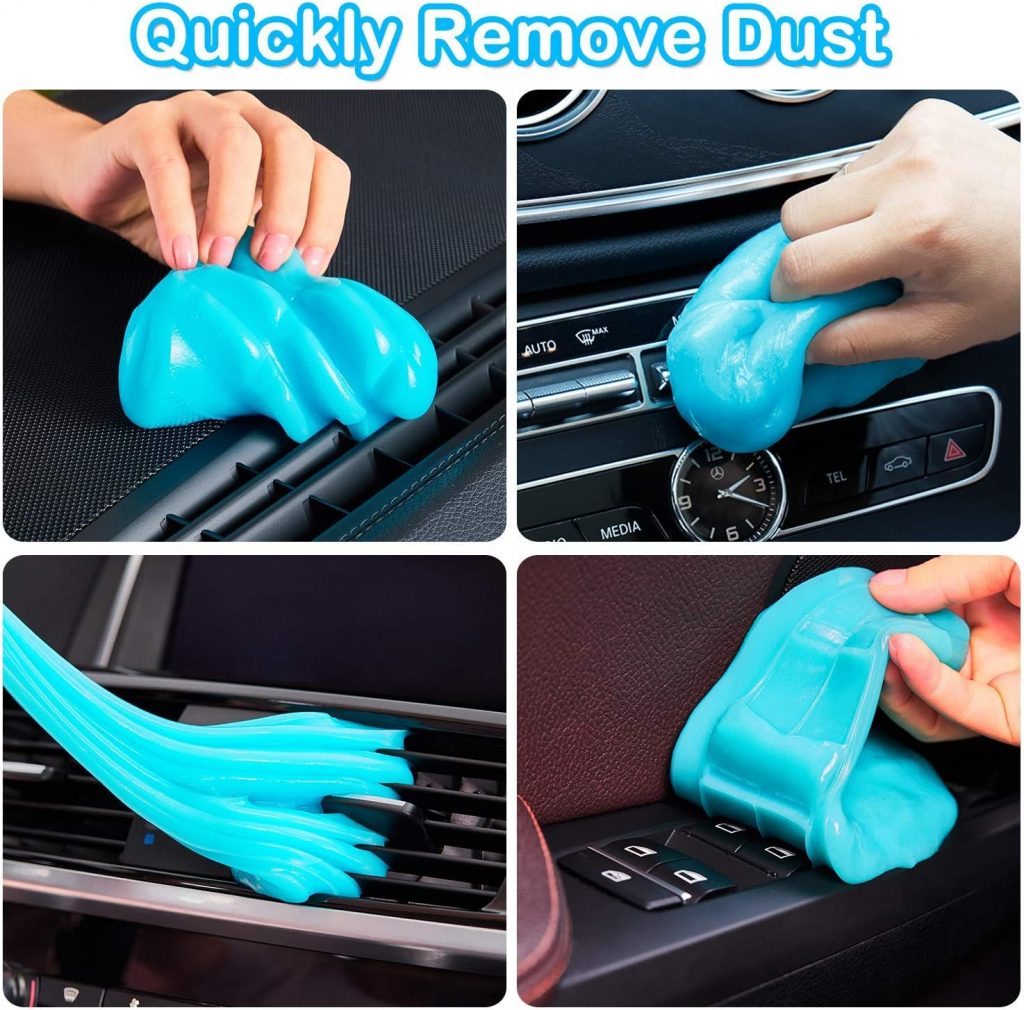 Discover the deep-cleaning power of our Car Interior Gel Cleaner. This innovative gel sponge is designed to reach the toughest spots, making it a must-have for maintaining a pristine interior. Its popularity stems from its effectiveness in those hard-to-reach areas.
3. Car Air Compressor: Essential Roadside Companion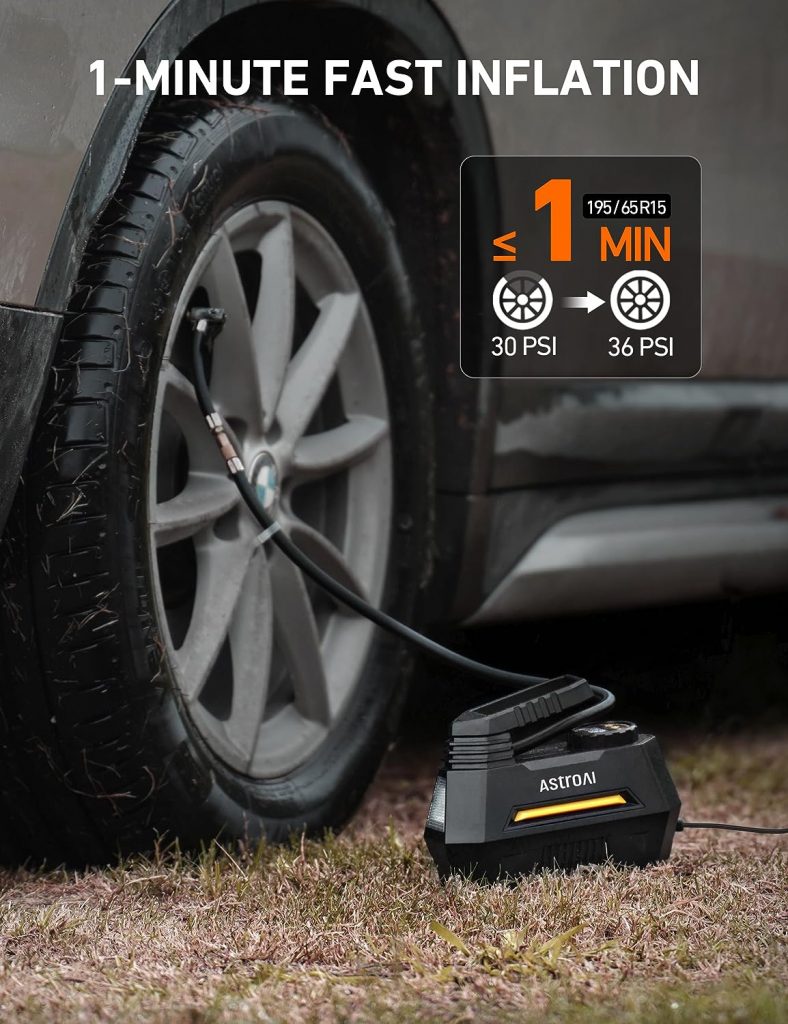 Never be stranded with a flat tire again with our Car Air Compressor, a best-selling essential. Compact and reliable, it's a lifesaver for unexpected roadside emergencies, making it a top choice for drivers everywhere.
4. Car Air Freshener: A Breath of Fresh Air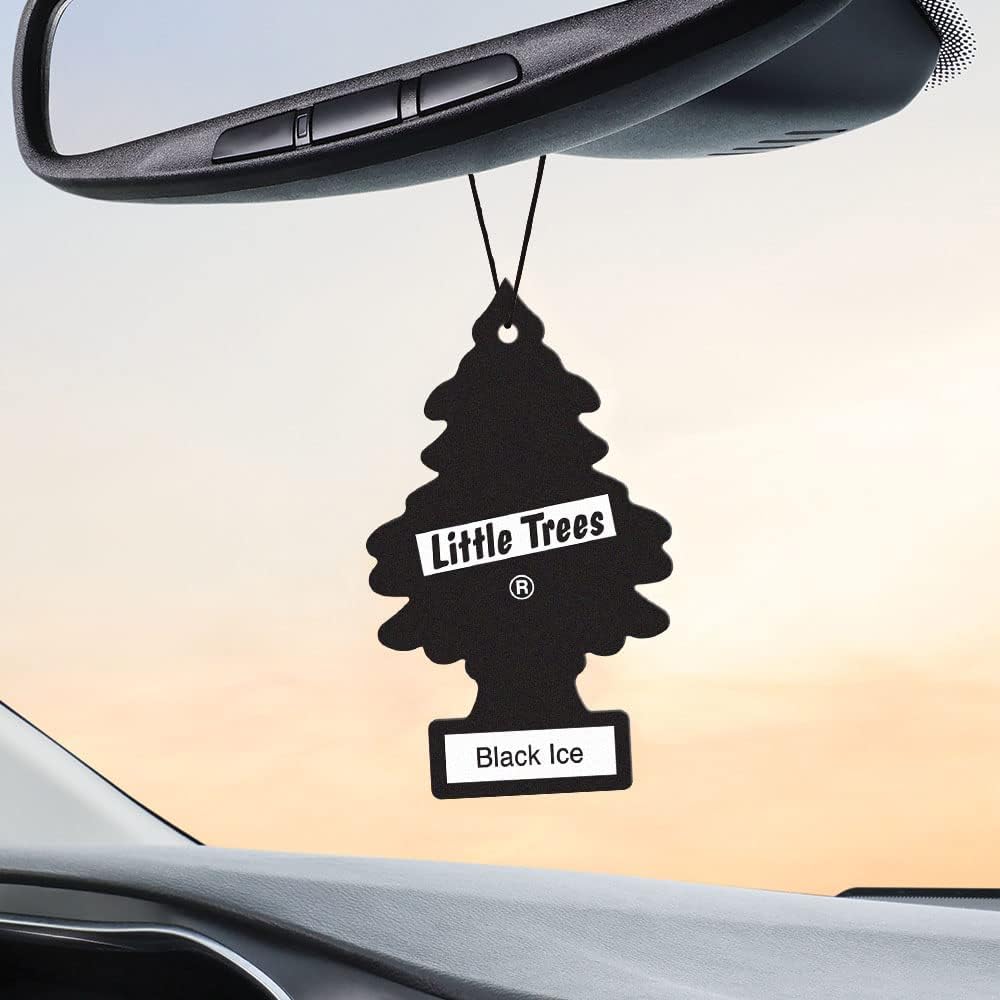 Transform your car's atmosphere with our Hanging Tree Car Air Freshener. Its long-lasting scent is a hit among drivers who appreciate a fresh and inviting vehicle interior, making every journey more enjoyable.
5. Pink Car Cleaning Kit: Stylish and Effective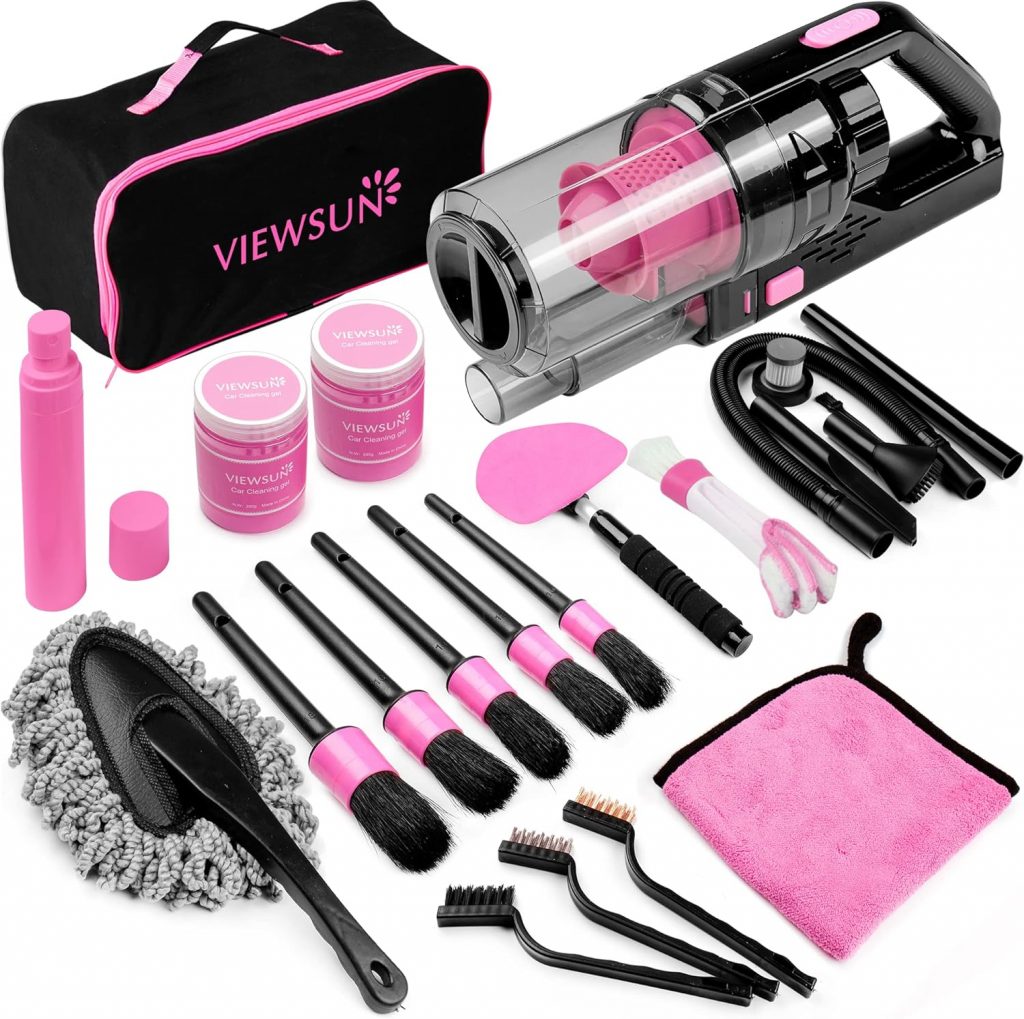 Stand out with our Pink Car Cleaning Kit, a best-seller for its stylish appeal and effective cleaning tools. This kit is not just about looks; it delivers a thorough clean, making it a hit among car owners who prioritize both style and substance.
6. Windshield Wipers: Clarity in Every Season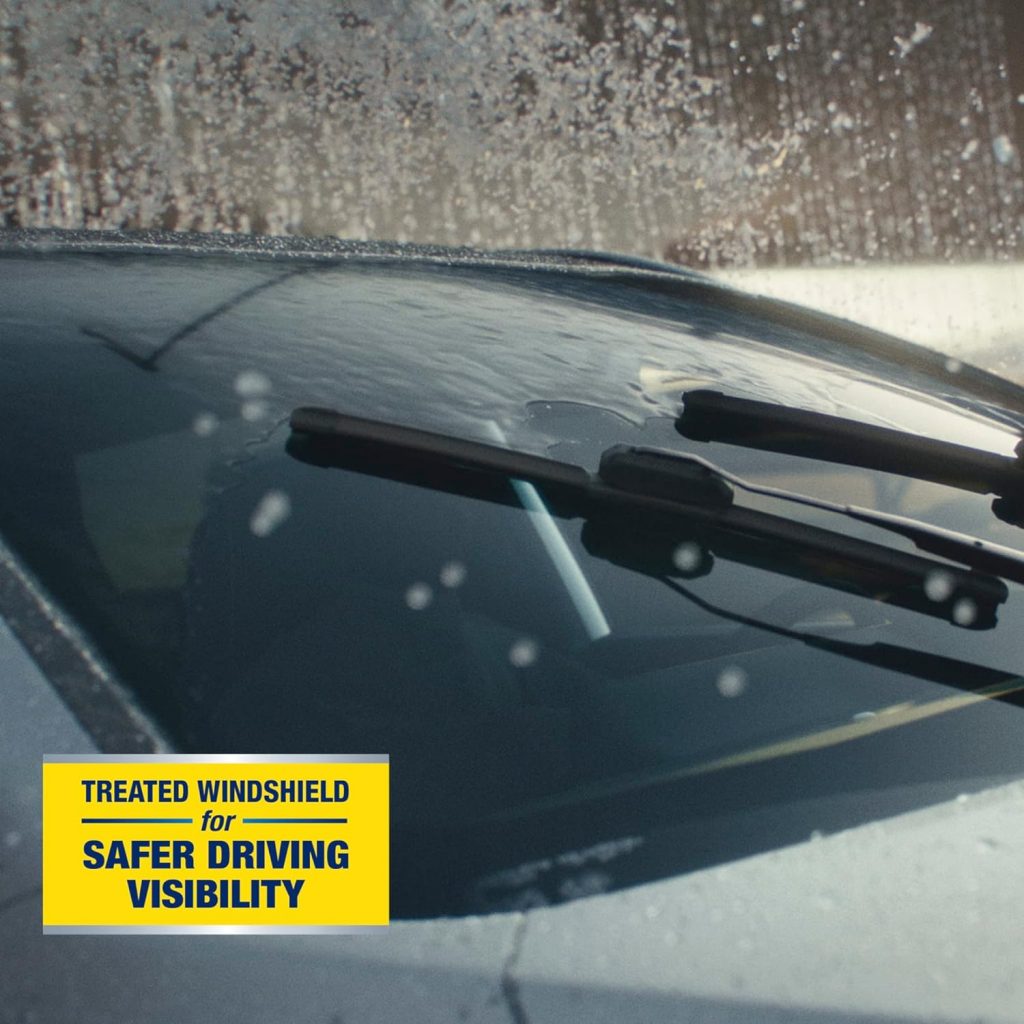 Ensure clear visibility in all weather conditions with our top-rated Windshield Wipers. Their durability and effectiveness in rain and snow make them a best-selling item for drivers focused on safety and convenience.
7. Wireless Phone Charger: Hassle-Free Charging On-the-Go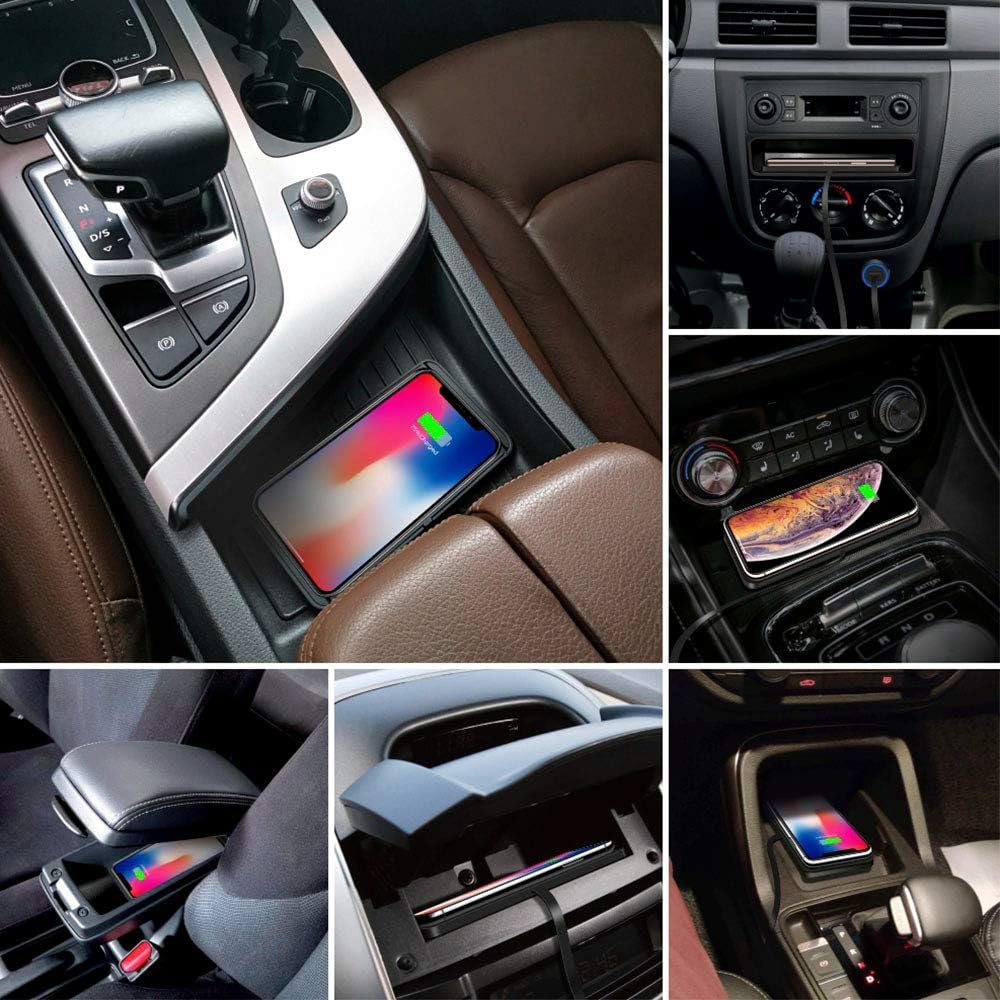 Upgrade your ride with our Wireless Phone Charger, a top seller on Amazon. It offers a convenient and cable-free way to keep your devices charged while driving. Its ease of use and compatibility with most smartphones make it a must-have for tech-savvy drivers.
8. Car Back Seat Cover for Kids: Keep Your Car Clean and Stylish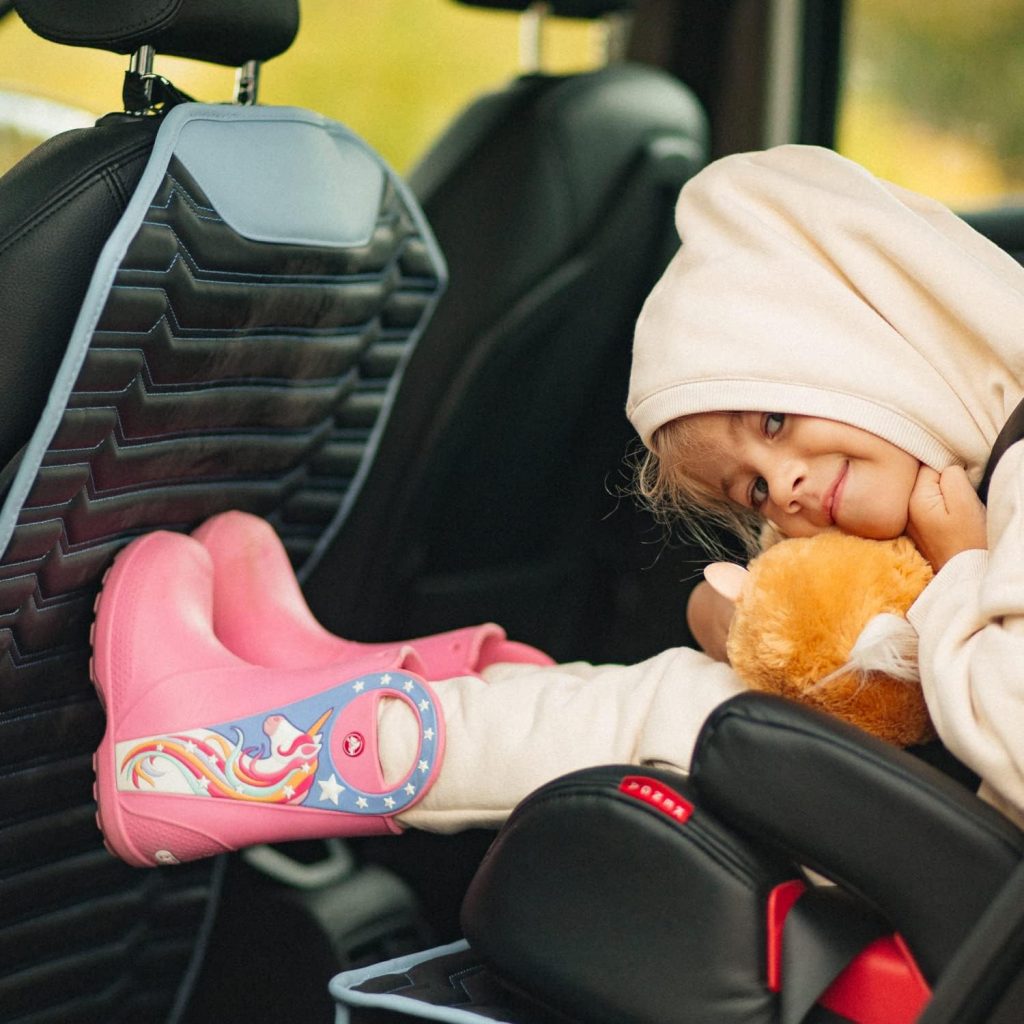 Protect your car's interior with our Car Back Seat Cover for Kids. It's a best-seller among parents for its durable, easy-to-clean material that shields from spills and stains, ensuring your car stays neat even on the messiest days.
9. Car Wireless Vacuum Cleaner: Effortless Cleaning Anytime
Maintain a spotless car interior with our Car Wireless Vacuum Cleaner. Compact and powerful, it's popular for its ability to quickly clean up crumbs and dirt, making it an essential tool for keeping your vehicle tidy on the go.
10. Gear Shift Cover: Stylish Protection for Your Car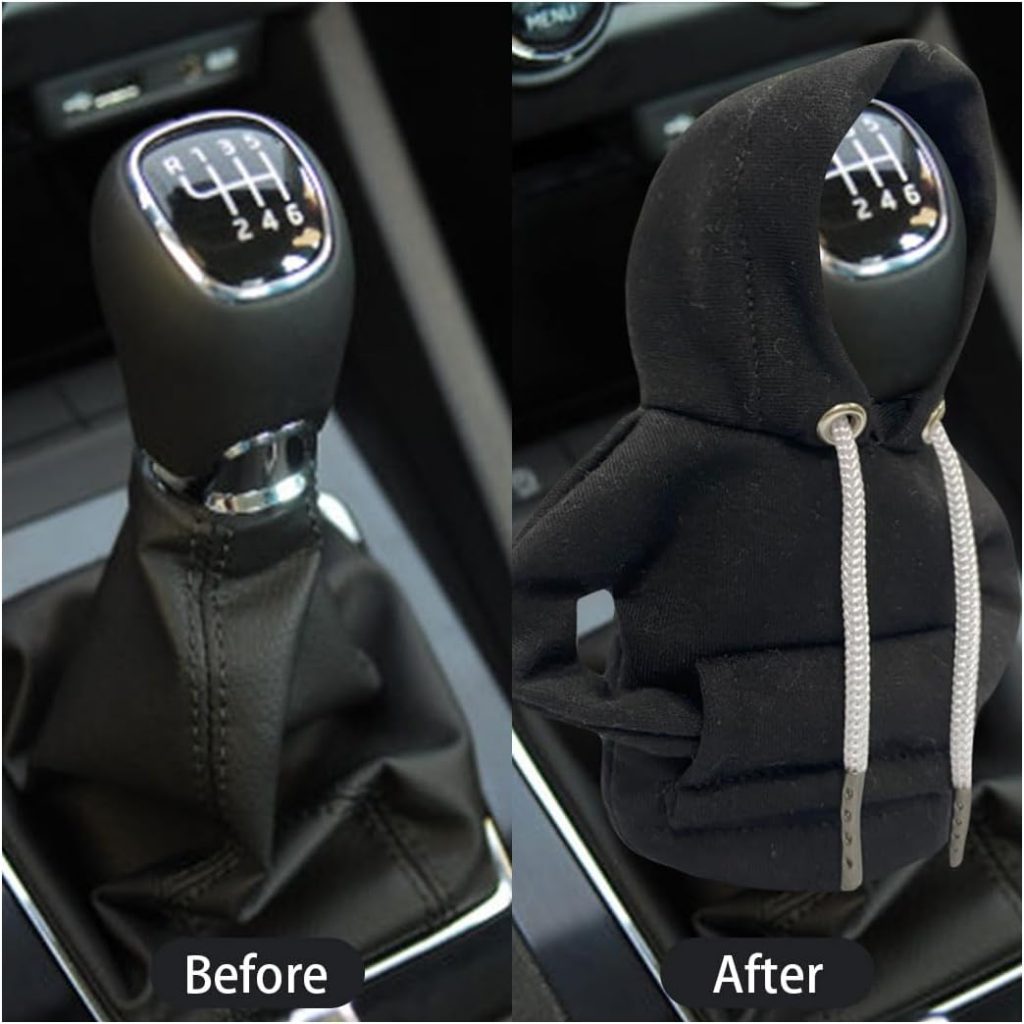 Enhance your car's interior with our stylish Gear Shift Cover. Chosen for its sleek design and protective function, it not only adds a touch of elegance but also guards against wear and tear, a favorite among car enthusiasts.
11. Car Seat Cover for Baby Seat: Safety and Cleanliness Combined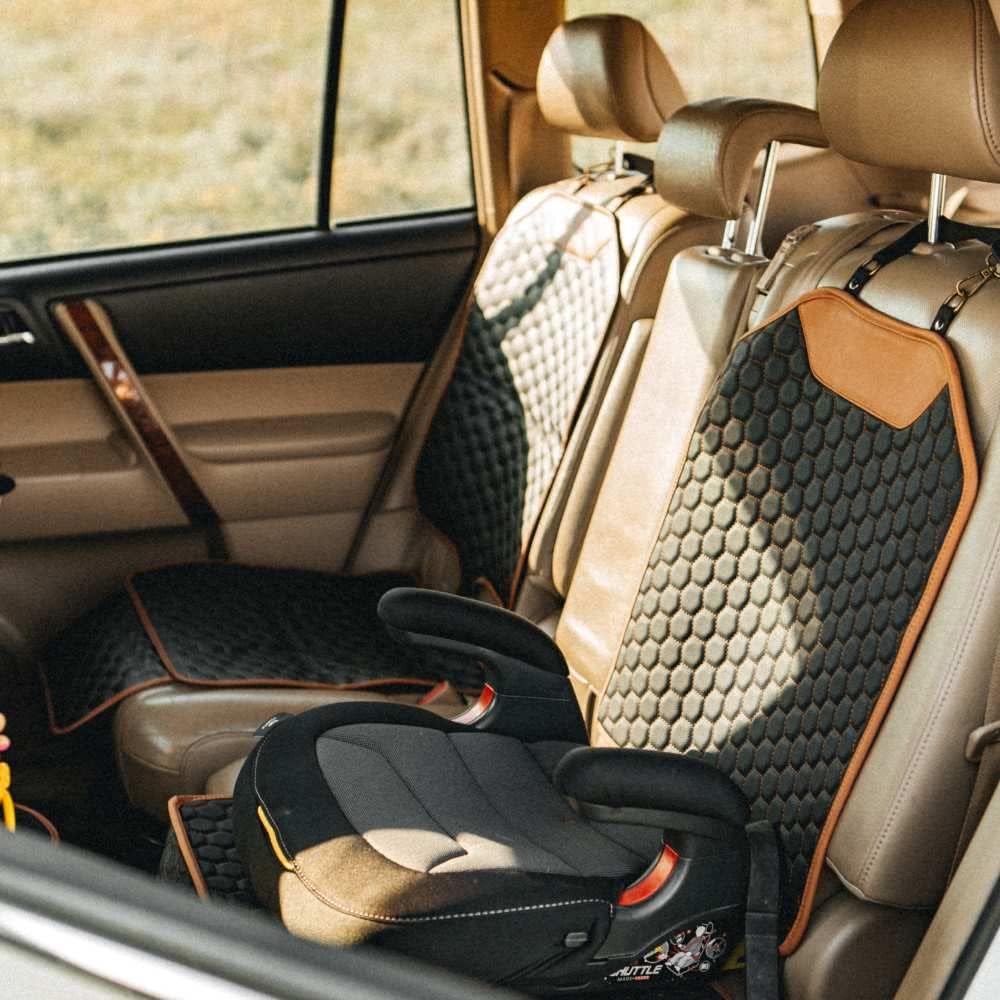 Ensure your little one's ride is safe and clean with our Car Seat Cover for Baby Seat. A best-seller for its ability to safeguard your car's upholstery while providing extra comfort for your child, it's a top choice for family vehicles.
12. Car Trunk Organizer: Maximize Your Storage Space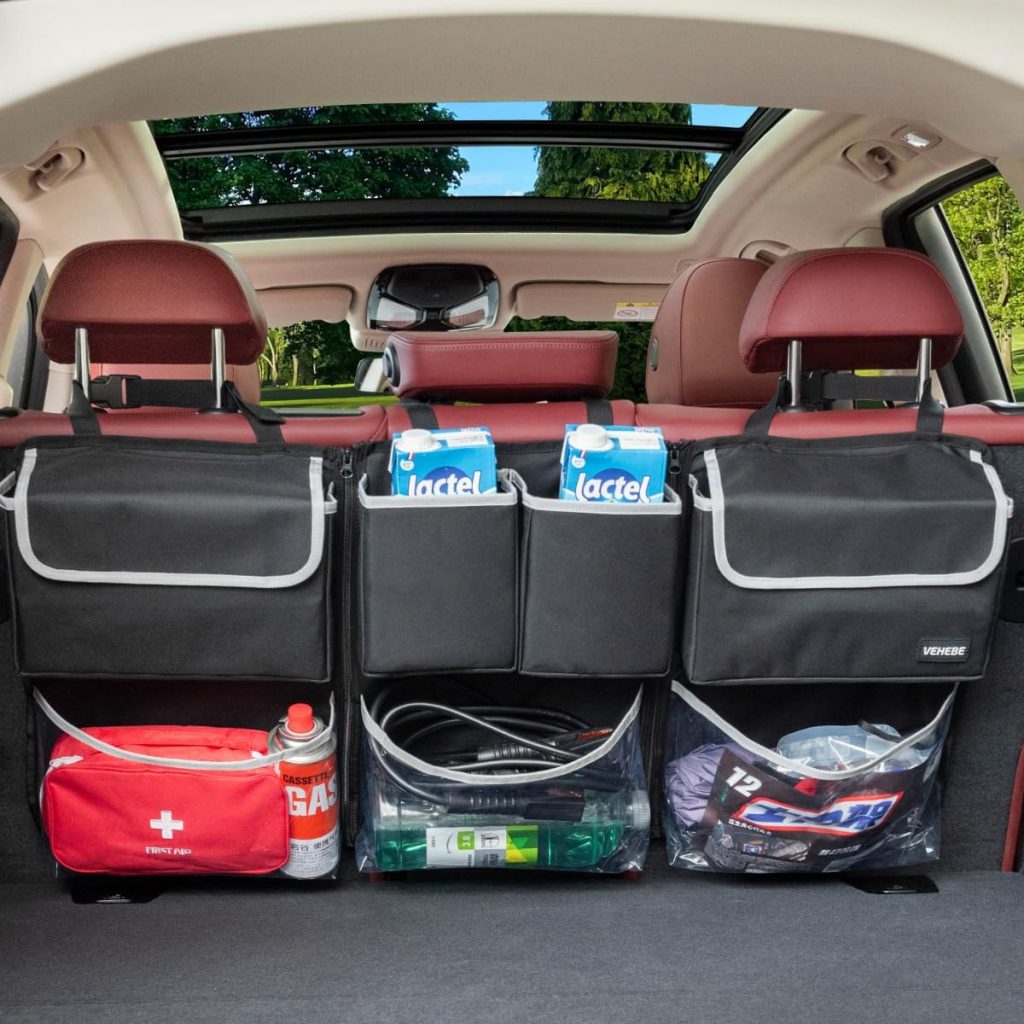 Keep your trunk tidy and organized with our Car Trunk Organizer. Its popularity lies in its ability to efficiently store and arrange items, making it a must-have for drivers who love a well-organized and clutter-free vehicle.
13. Fur Seat Covers: Ultimate Comfort and Luxury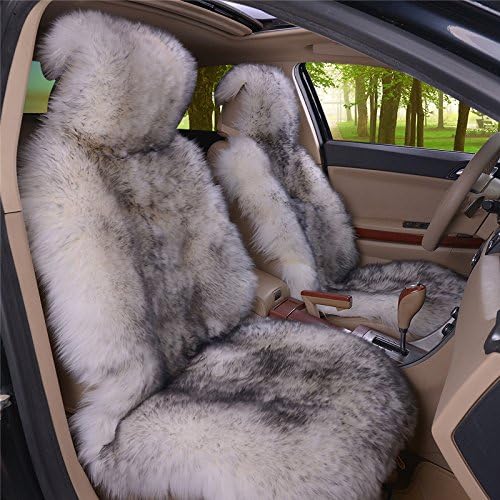 Drive in comfort and style with our Fur Seat Covers. Their plush texture and luxurious feel make them a hit, offering both comfort and a premium look that appeals to drivers seeking an upgrade for their car's interior.
14. Leather Floor Mats: Elegant and Durable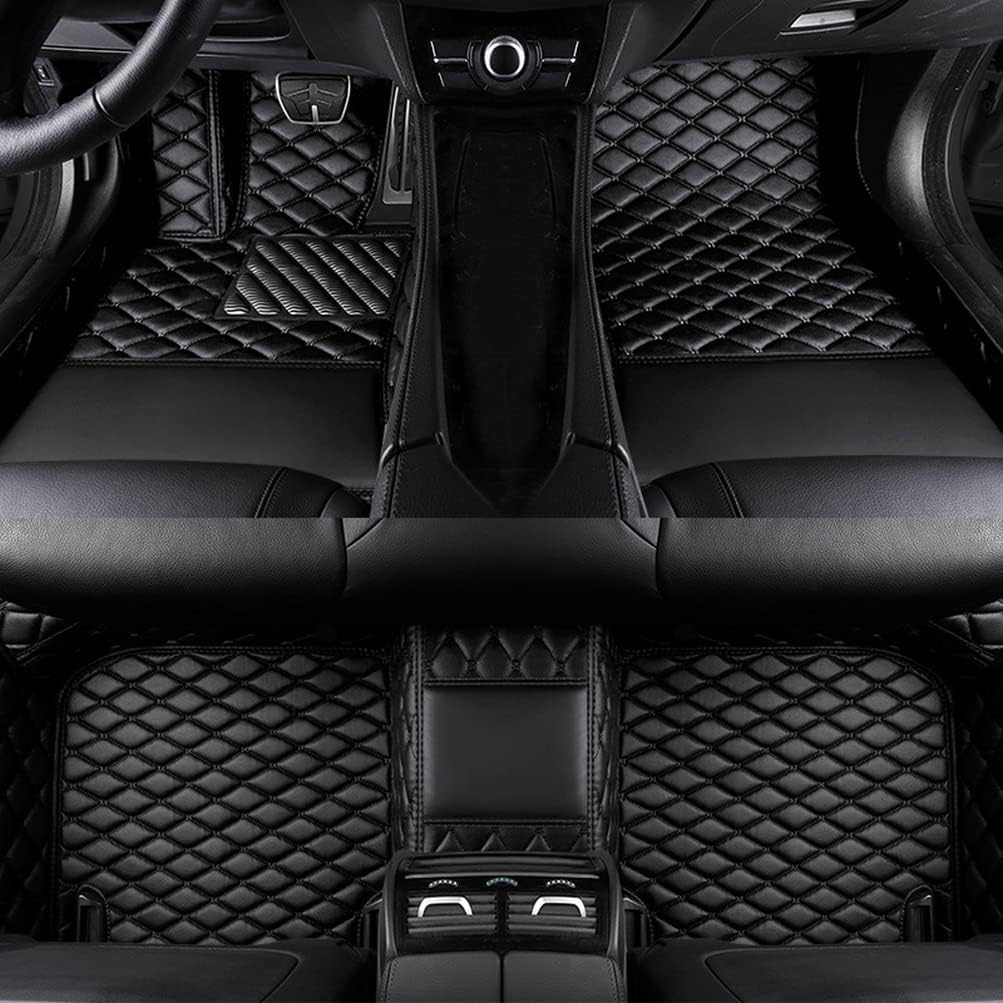 Protect your car's flooring with our Leather Floor Mats, a favorite for their sophisticated look and durability. Easy to clean and designed to last, they're a practical and stylish addition to any vehicle, appealing to those who value both form and function.
15. Car Trash Bin: Keep Your Car Neat and Tidy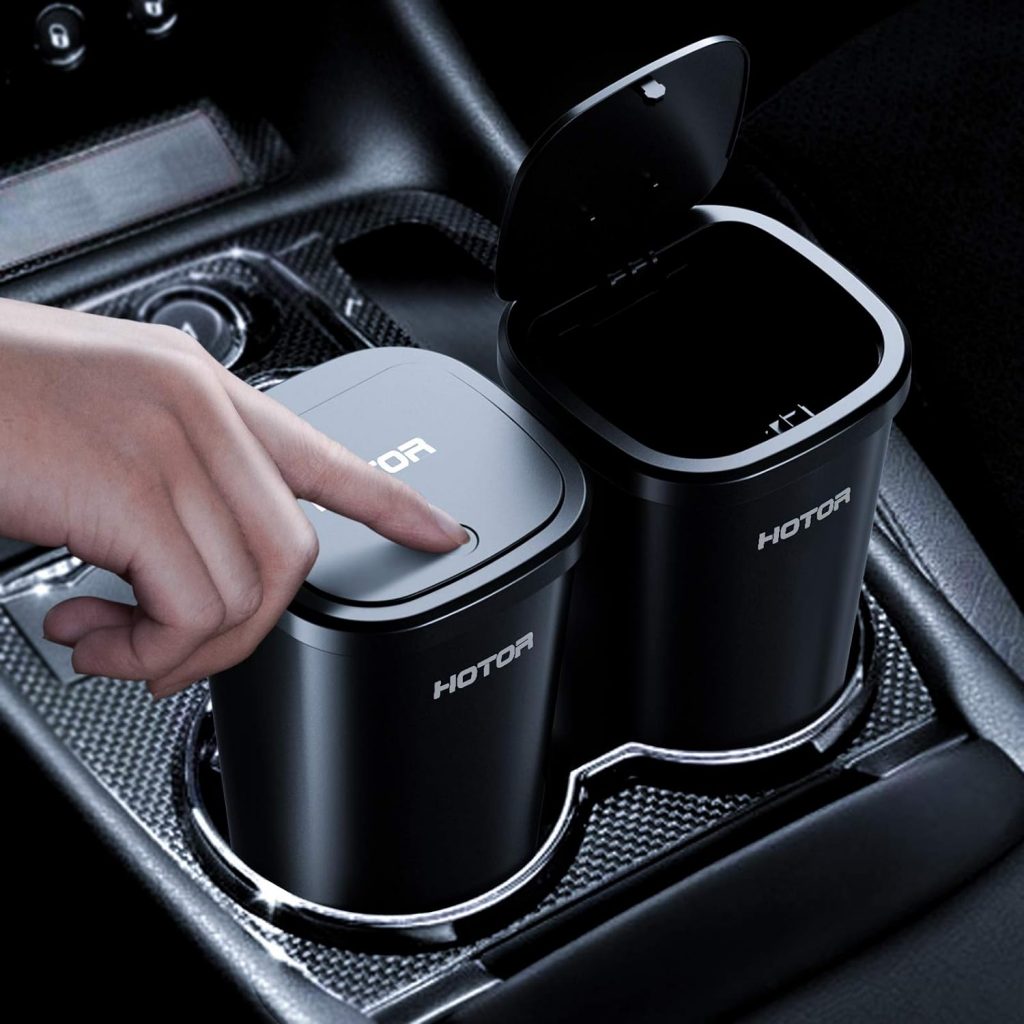 Maintain the cleanliness of your car with our convenient Car Trash Bin. A best-seller for its compact design and practicality, it's an essential accessory for anyone who wants to keep their car free from litter and clutter.
16. Headlight Restoration Kit: Crystal Clear Visibility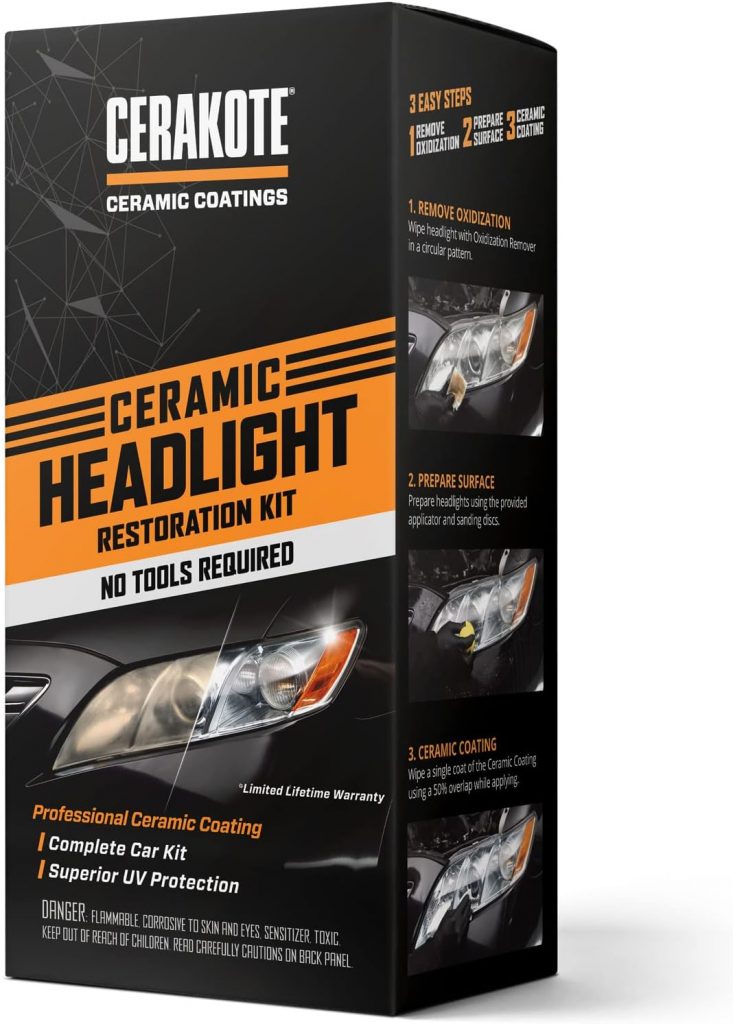 Revitalize your car's headlights with our Headlight Restoration Kit. Its effectiveness in restoring clarity to cloudy headlights makes it a best-seller, ensuring safer driving conditions and enhancing your vehicle's appearance.
17. Tyre Covers: Ultimate Protection for Your Wheels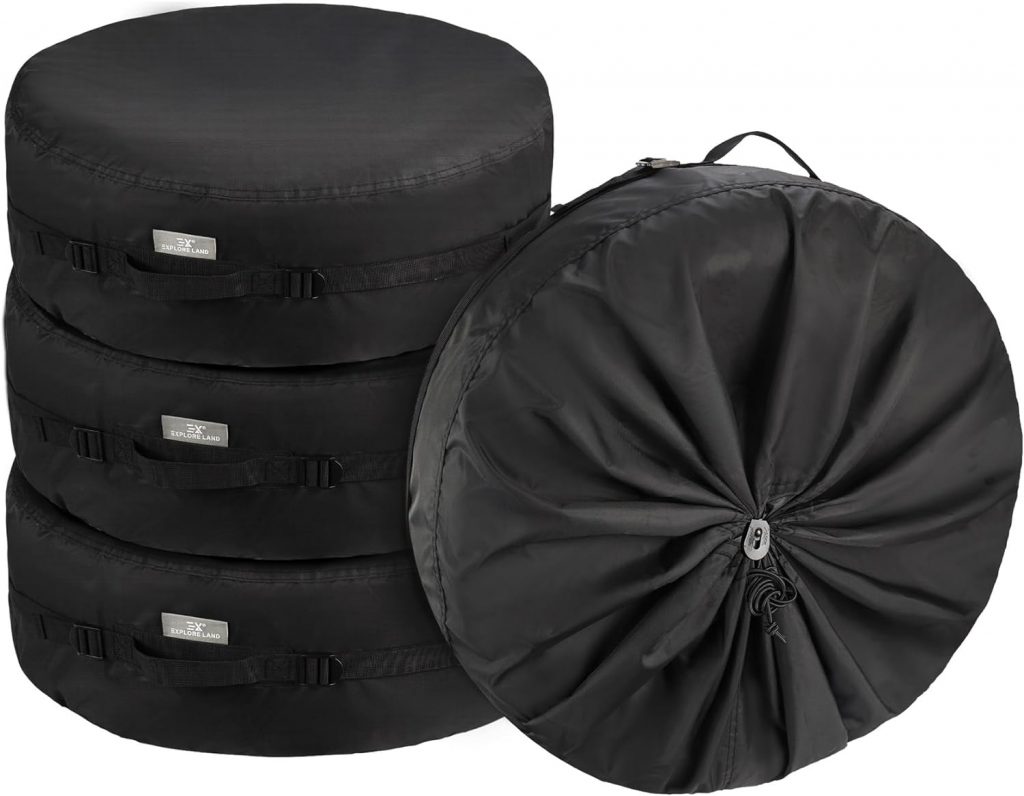 Shield your tires from the elements with our durable Tyre Covers. Chosen for their robust material, these covers are essential for maintaining tyre longevity and performance, especially for vehicles parked outdoors.
18. Extendable Ice Scraper & Snow Brush: Your Winter Essentials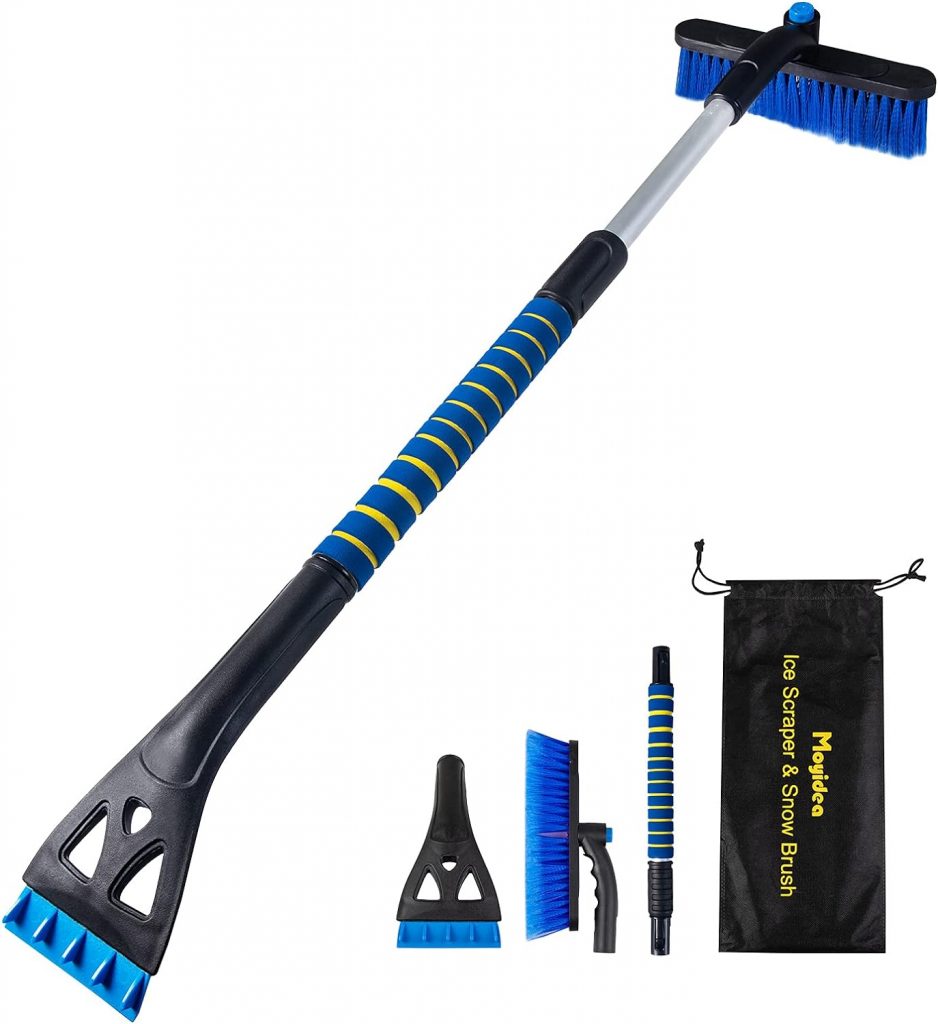 Tackle winter's challenges with our Extendable Ice Scraper & Snow Brush. Its popularity soars during colder months for its dual functionality, making it easy to remove snow and ice, and ensuring clear visibility in harsh weather.
19. Car Jump Booster: The Lifesaving Accessory Every Driver Needs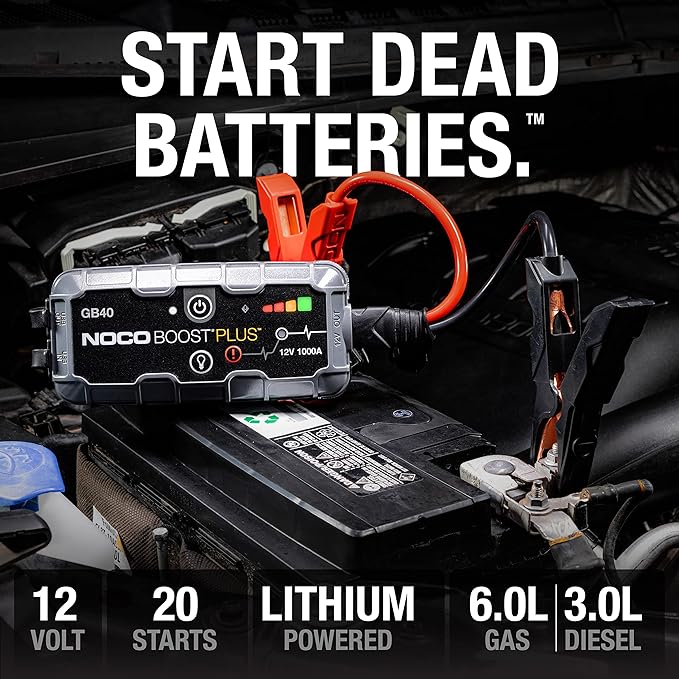 Never get stranded with a dead battery again with our Car Jump Booster. This powerful, portable device is a must-have for all drivers, offering peace of mind and reliability in emergency situations. Its compact design and ease of use make it a best-seller, ensuring you're always prepared on the road.
20. Car Rear View Camera: Park with Confidence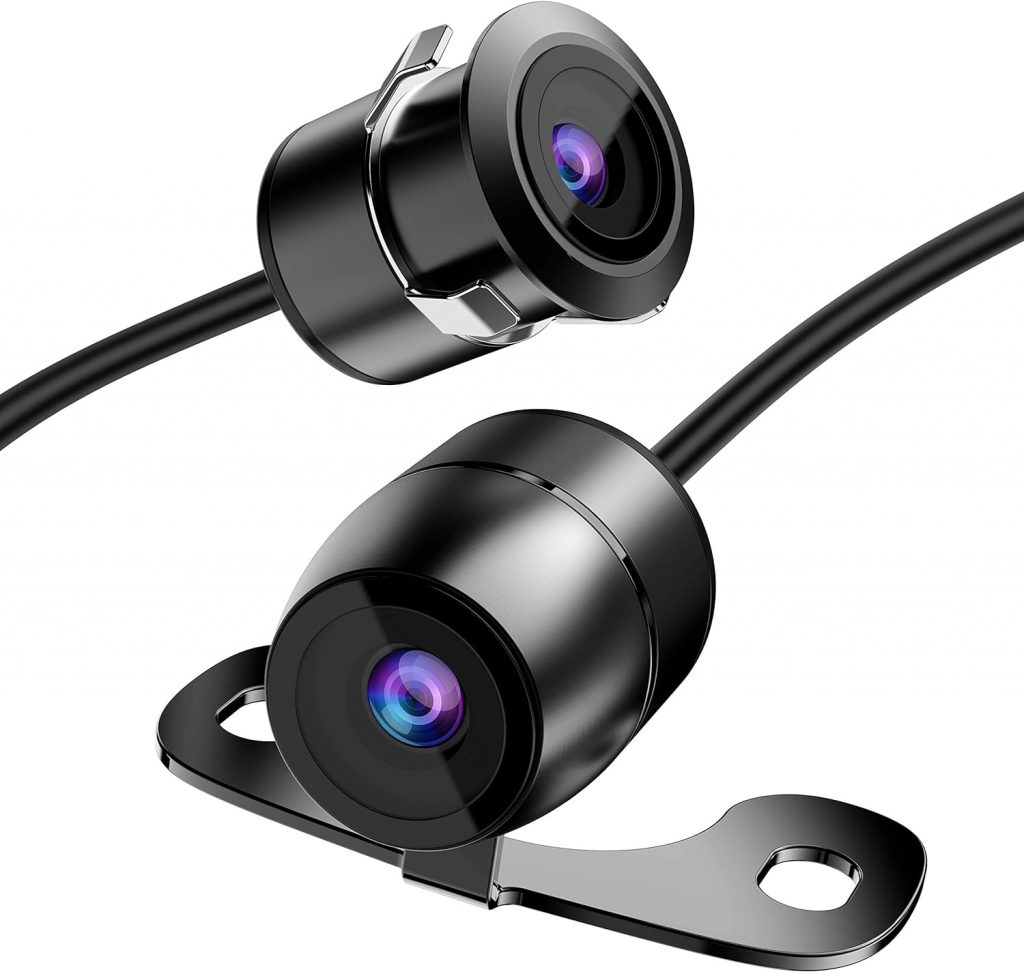 Upgrade your parking experience with our Car Rear View Camera. A hit among drivers, this camera offers enhanced rear visibility, making parking safer and easier. Its popularity stems from its ability to prevent accidents and ease parking in tight spaces.
With these products in your catalog, you're a couple of steps away from success. It remains for you only to decide to dive in!
How to start a car accessories business in a couple of clicks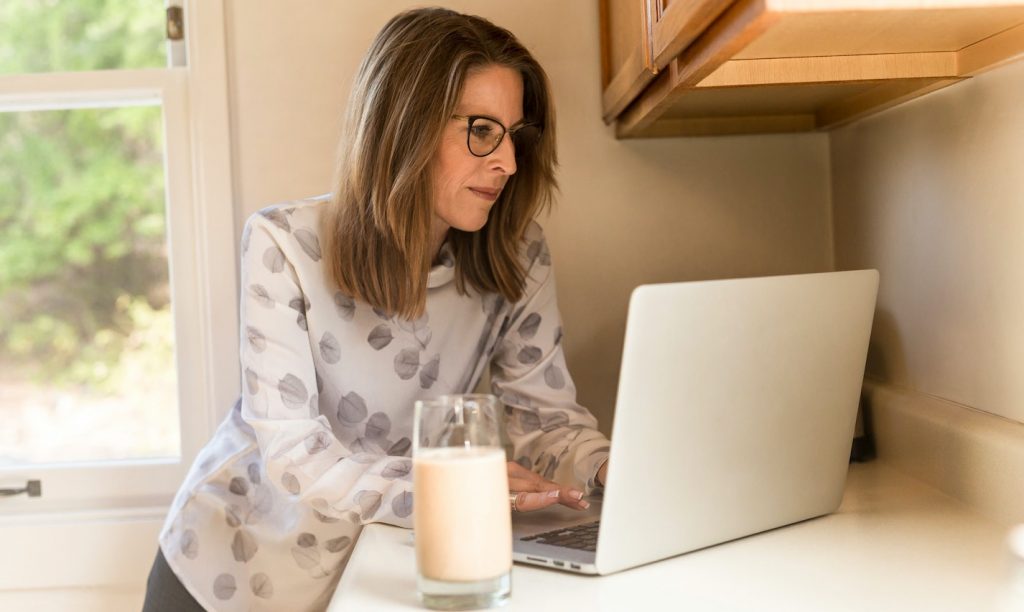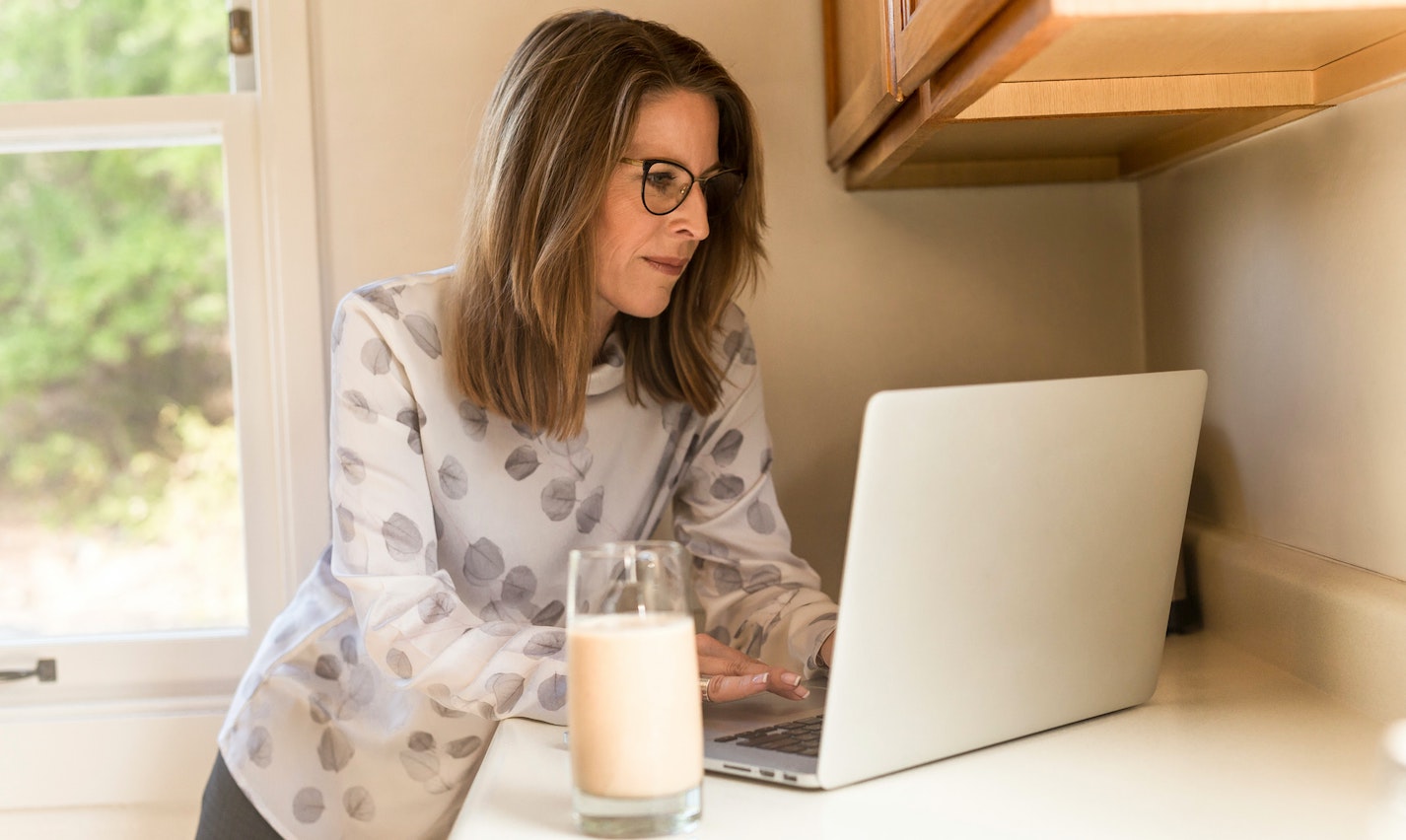 Embarking on your car accessories dropshipping business is a breeze with Sellvia. Our platform is designed to set you up for success.
Start your business journey without financial worries. Sellvia offers turnkey ecommerce stores for free, eliminating initial investment concerns.
From a selection of best-selling car accessories to fast shipping within the USA, Sellvia provides everything you need to establish and grow your online store.
No experience? No problem! Our platform is easy to navigate, and with access to the Sellvia Marketing Academy, you'll learn everything about ecommerce in no time.
Our dedicated customer support team is always available to help you choose the right products and craft effective marketing strategies.
Conclusion: best car accessories to dropship
Now's the time to capitalize on the booming car accessories market. With Sellvia, you have a risk-free, investment-free path to launching a successful dropshipping business.
Whether you're a seasoned entrepreneur or a newbie, our platform is equipped to help you every step of the way. Don't just dream about success; drive towards it with Sellvia.
Start a car accessories business today and pave your way to an exciting and profitable ecommerce journey with the best car accessories to dropship!