There's an idea behind any business. Hopefully, a dropshipping business allows you not only to make money, but also do something more important. If you believe that you're meant for something special, you have a chance to share your own vision through your products and build a loyal community around your business. How do you achieve this? This is branded dropshipping that is your solution!
Get selling tips and ecommerce inspiration right in your inbox!
Sign up today to not miss a single post:
In pursuit of a happiness: dropshipping business model
A good business is the one that doesn't make you put everything at stake.
This is what dropshipping is based on. This business model doesn't require you to invest money at the start and bear any risks along your business journey.
Dropshipping is a business model allowing you to resell products without the necessity to keep them in stock.
If you run a dropshipping business, you'll enjoy the following benefits.
No need to keep a warehouse
Dropshipping means that you don't need to rent a warehouse. This is your supplier who takes all the responsibilities for goods storage, packaging and things like that.
You're the only person who makes decisions about your business. You don't need to deal with product storage, packaging, etc., so you can easily run your business on your own.
Free of any investments & risks
Dropshipping is perfect for those who wish to try their hands at starting a business. It doesn't require you to make large investments at the start and risk anything because you only process orders, but your suppliers and shipping companies will do their best to provide your customers with high-quality products in time.
Newcomer-friendly solution
Most business models require you to have some specific skills to start and run a business. Speaking about dropshipping, anyone worldwide can start a dropshipping business with ease, absolutely free!
Our team is happy to provide you with a dropshipping business made for you personally & absolutely free-of-charge! It doesn't matter where you live and what skills you have: you'll get a ready-to-go solution you can start selling with from day one.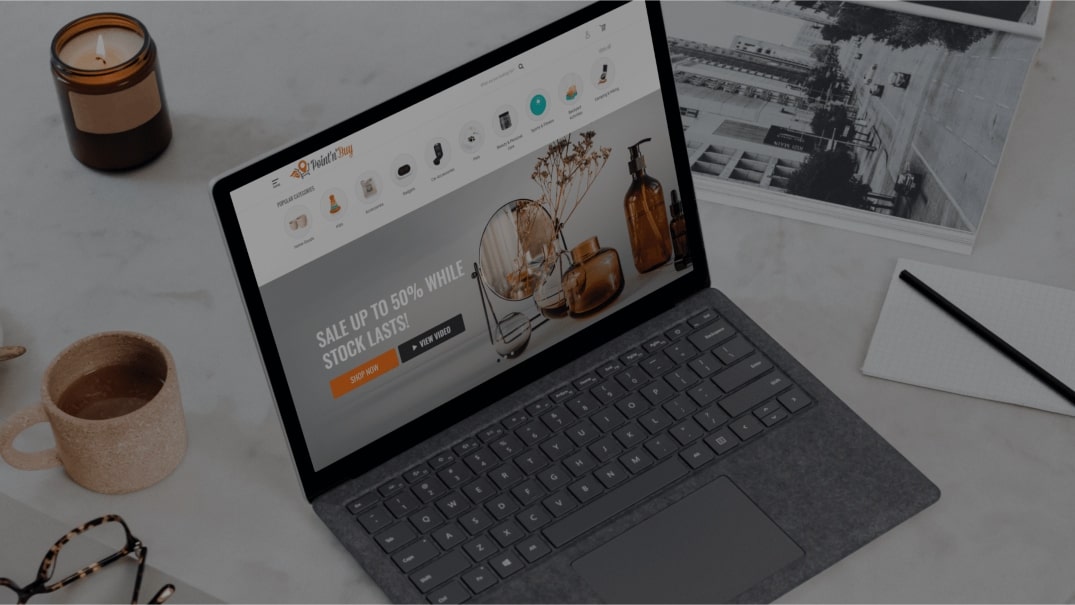 Money matters. Yet if you want not only to make money with your business, but to make a difference, branded dropshipping is exactly what you need!
Branded dropshipping as a way to make a difference
This is important to win your customers. But it's of bigger importance to make your mark on the market.
Customers have their own needs. If you want to build your business on mutually beneficial relationships, you need to help them solve their issues. This is the very way to be recognized quickly. To let them always remember the one who makes their lifes a bit more comfortable, branded dropshipping is the perfect solution.
Branded dropshipping means selling products labeled with your own brand name.
Happy customers = happy business owner
Branded dropshipping has lots of advantages over regular dropshipping. If you want to start a business you'll be proud of tomorrow, branding dropshipping is a real must-have for you.
Businesses trive on trust. Your brand will help you make your customers remember the quality of goods you provide, the way you deal with packaging, the way you provide customer support, etc.
First, you work for your brand. Then, your brand works for you. Make your customers happy with your products, making their lifes easier & brighter, and they will come back to your store again and again and push their friends and relatives to buy from you.
Get an edge over competitors
Take your business to the next level. People always prefer branded products to regular ones. This means, if you've started a brand, you get an edge over your closest competitors with non-branded items.
Beyond this, starting a brand is not only a marketing tool and things like that. Branded dropshipping gives a way to share your vision with customers worldwide.
Amaze people with your own vision
Distinctiveness is what matters nowadays. People wish to stand out of the crowd, and these are branded products that can help them with that.
Would you like to spread your own vision with the world? Why not! This is highly likely to resonate with your potential customers and bring you worldwide fame. It remains for you only to find branded dropshipping suppliers with high-quality products to make your dream come true.
How to start branded dropshipping: branded dropshipping suppliers as your wish-fulfillers
Are you eager to have your own products created to spread them worldwide? Actually, there's nothing challenging about it because your branded dropshipping supplier will do everything for you.
Branded dropshipping suppliers are the person/companies who make it easier for you to resell branded goods.
As a rule, suppliers force you to buy products in advance and label them by yourself. This is the way to lose all the benefits a dropshipping business model ensures.
Sellvia is happy to serve you as a branded dropshipping supplier you'll appreciate. Beyond this, our team will create your own, unique brand for you with all the necessary tools, if you wish.
Unique product design creation
Do you have an idea regarding your branded products? We'll turn it into a premium product that leaves a long-lasting impression: we create one-of-a-kind products that will be loved by your customers and address specific needs in your market.
Photos, videos, description
We'll do everything for you. It will remain for you only to promote your products. Yet, we'll provide you with everything necessary to launch your profitable ad campaigns: every item we develop for you will come with stellar visuals and compelling texts showing the product at its best.
Your customers not only expect to receive a high-quality branded item, they expect to receive them within several days. With Sellvia, this is not a reason to worry: all products will be printed by us upon your request and under your brand and shipped within 1-3 business days over the USA.
People wish you to solve their issues and make their lives a bit more comfortable. In turn, they're glad to give you their loyalty. With branded dropshipping and high-quality products from Sellvia, this is not a big deal to start a top-level brand and spread your own vision through your products. Our team will create a unique business for you from scratch free-of-charge and launch your brand to let you make a difference. Are you interested in living your best life and allowing others to do the same? Book a free call with our business advisors, and your doubts will be dispelled!