There's a really stupid and harmful idea floating around, that ecommerce is complicated and difficult. But this idea can't be further from the truth. In fact, there's a guy out there who built his own electronics dropshipping store from scratch in just one day!
Meet Logan, a young man with a fascinating story of success and challenges in the world of social media and entrepreneurship. Have you ever wondered how some people seemingly make money out of nothing? Well, let's dive into Logan's story and see for ourselves.
Logan's career on social media
The head start on YouTube
It all began when Logan was just eleven years old. He was passionate about action sports like snowboarding and skateboarding and started sharing videos of his tricks on social media. Can you imagine an eleven-year-old getting brand deals? Well, Logan did! Some might say he got these deals due to his skills, others might think it was his growing followers. Logan himself believed he was good at what he did, though he knew friends who were even better but didn't earn as much. Because in today's world, your social media influence may be as important as your actual skills, so you gotta master social media if you want to achieve success.
Logan's YouTube journey wasn't instantly successful. Initially, he had a modest following. However, when he tried TikTok in 2019, despite finding it cringey at first, everything changed. His YouTube channel saw remarkable growth, and he started earning from brand deals. But remember, even small earnings like $25 can be exciting beginnings. Sometimes, small starts can lead to bigger things.
Venturing into TikTok
Logan's rise on TikTok was impressive, but then he faced a huge setback: his TikTok account was banned! But Logan had a strong comeback spirit. He famously retorted he made more money than them that year. After his unban, Logan committed to posting daily on TikTok. Despite the odds, he quickly regained his followers. But this was during the COVID-19 lockdown. Losing his regular job turned out to be a blessing, giving him more time for self-improvement and to rethink his YouTube strategy. He switched to reaction content, not his favorite, but it paid off. Did you know that sometimes what we don't like doing can bring us great success?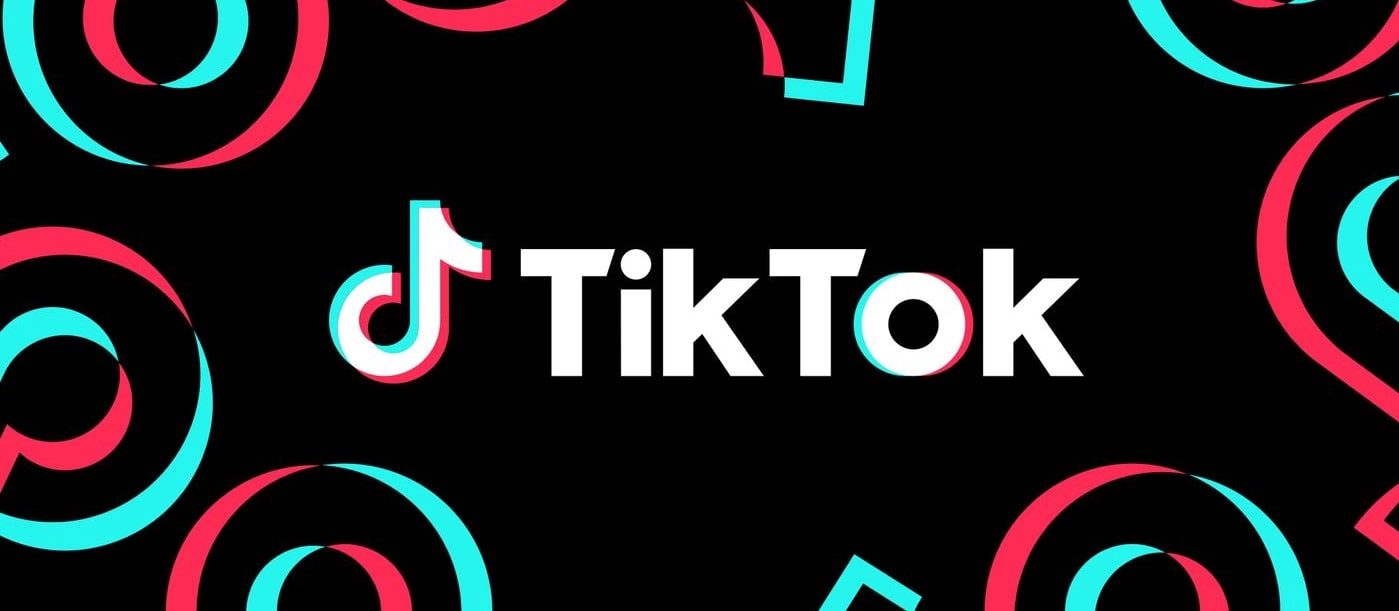 Logan then ventured into pranks, inspired by other creators. However, he soon realized it wasn't for him. This highlights an important lesson: just because you enjoy watching something doesn't mean you should make it yourself.
Finally, Logan entered the world of finance TikTok. Despite initial bans, he quickly gained traction. He slowed down on other ventures to focus on finance, learning to moderate his energetic presentation style. The end of 2021 saw him working hard without much financial gain, but rich in learning experiences.
Logan's story is a rollercoaster of ups and downs, successes, and learning moments. It's a testimony to the importance of resilience, adaptability, and the willingness to learn from every experience. What do you think about Logan's journey? Does it inspire you to chase your dreams and adapt to changes along the way?
Logan's journey into ecommerce
But Logan isn't just an Internet celebrity, he's also an experienced entrepreneur! On the business side, Logan explored different models. He tried dropshipping with "sunfolds" sunglasses.
Although it turned to be profitable for him, he learned valuable lessons. Then, he found huge success with a Snapchat agency, taking advantage of the platform's spotlight fund. But as the fund dwindled, so did this income stream. Have you ever thought about how adapting to changes is crucial in business?
Balancing TikTok, Snapchat, and ecommerce was challenging. Logan wondered what could have been if he focused on just one. Yet, by diversifying, he avoided burnout. Diversification can sometimes be the key to sustained energy and enthusiasm, don't you think? So, Logan went all in on ecommerce. The results? They were not long in coming.
The 24-hour dropshipping challenge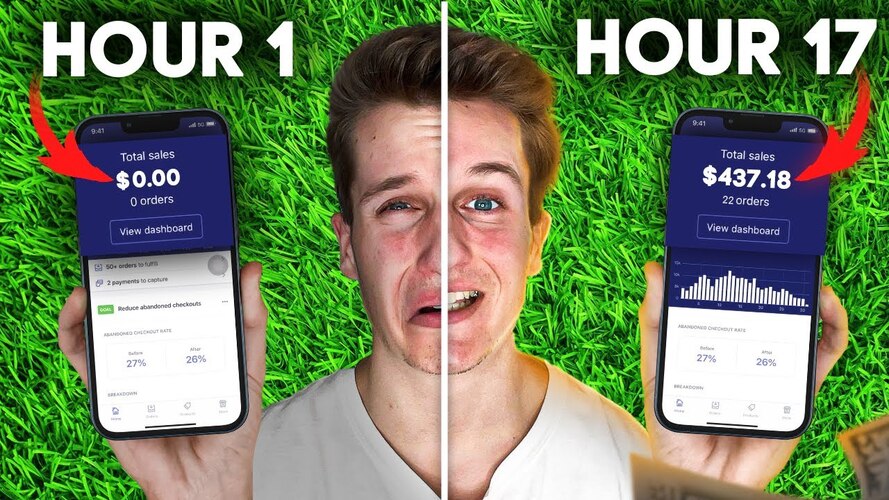 In a daring experiment, Logan set out to conquer the world of dropshipping in just 24 hours. Facing the difficult task of finding a profitable product, creating an electronics dropshipping store, and making sales, he understood that failure was not an option. The stakes were high, as the consequence of failure was the shaving off of eyebrows. With adrenaline pumping through his veins, he embarked on this thrilling adventure. Instead of relying on the usual online trends, Logan opted for some real-life consumer research. Seeking advice from a neighbor known for his trendy purchases, he was presented with a picture of a captivating lamp.
Building the store
Seizing the opportunity, he borrowed the lamp for temporary use. Time was of the essence, and he had to swiftly come up with a name for the store. Embracing the power of alliteration, he brainstormed for an appropriate name that would resonate with his product. The result? Lucid Lamp.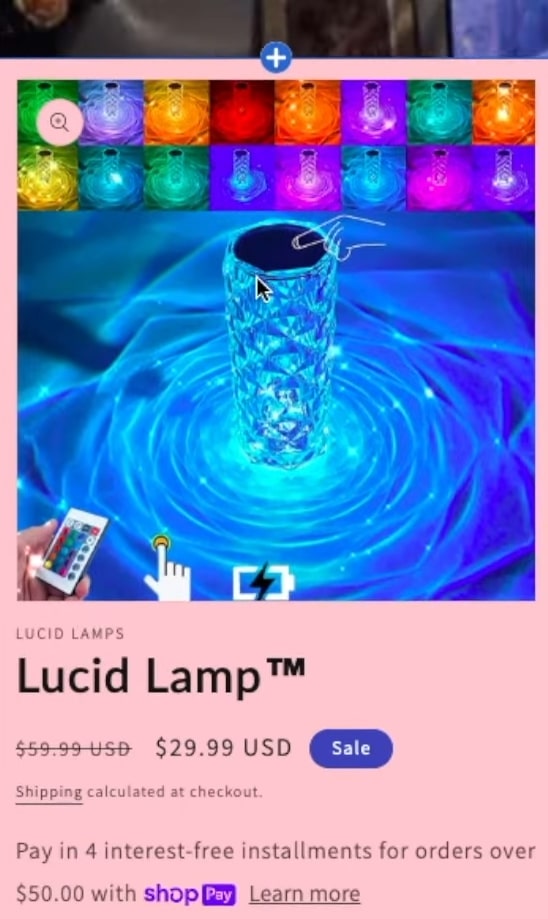 Unfortunately, the desired domain name for his new electronics dropshipping store was already taken, but he settled for lucidlampco.com, which had a certain ring to it. With the domain secured, the journey to building the store and making money began. To save time, a basic Shopify store with a free theme was initially created. This allowed them to focus on crafting compelling ads and promos. The plan was to refine the store later, after the ads and organic videos were up and running. The store boasted all the essential elements, including a countdown timer, a 50% off sale, and eye-catching gifts.
Logan used the Tidio support chat bot on his website, which added a touch of convenience and credibility. The store's crowning glory came in the form of glowing customer reviews, which served as a testament to the quality of the product. With the store structure in place, the next crucial step was to set up the TikTok ads and organic content. However, the challenge of getting the ad account approved loomed overhead.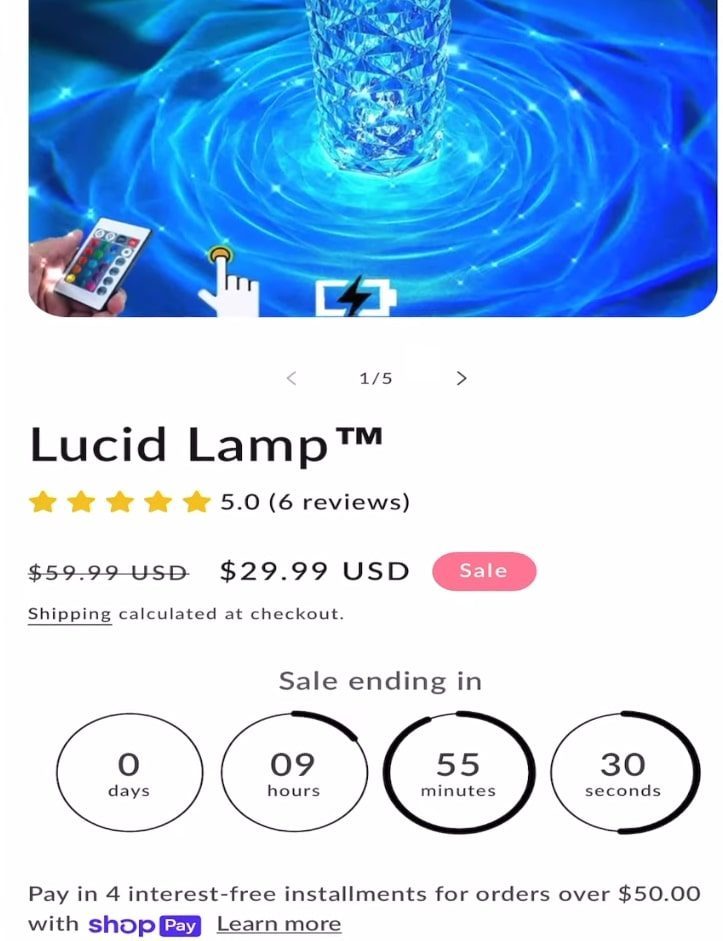 Quick marketing
Time was running out, and the approval process could take minutes or even days. Undeterred, he scripted, filmed, and edited a captivating ad for the Lucid Lamp. The ad account approval hung in the balance as the clock ticked. The ad was a great success, accompanied by a song that perfectly complemented the visuals. However, the suspense remained. Would the ad account be approved in time? To hedge his bets, he began filming numerous organic TikTok promos. The hope was that, by the time he completed a solid number of these videos, the ads account would be up and running.
Finally, the moment arrived. The ad account was approved, and excitement filled the air. The TikTok ads were set to go live, and the game plan for the rest of the day was set. As the day progressed, sales started trickling in. The TikTok and YouTube shorts had garnered a combined 5,000 views, and the challenge had a mere five hours left. Determined to maximize his efforts, he filmed a few more TikToks, before the day ended.
The results
The 24-hour dropshipping challenge had come to an end. The results were in, and they were impressive. Logan's electronics dropshipping store secured its first sale in only a few hours of working, thanks to clever marketing and the assistance of the automated chat bot from Tidio. The use of automated messages to promptly address customer queries played a pivotal role in boosting sales. In terms of financials, the expenses for the challenge totaled $109.44. While the initial profit stood at a negative $49, the potential for future profitability was evident. With some adjustments and fine-tuning, the store had the potential to grow and generate substantial revenue.
Start your own online store in 24 hours!
You may think that starting an online store is complicated and difficult, but as we've shown, it can be done in just one day. And with Sellvia, it can be done cost-free, too! Just get your own custom-made ecommerce store with FREE trial, import our high-margin products of your own choosing, set your prices and begin getting sales right away, with no risks or investments!
Start your own electronics dropshipping store in one day! With Sellvia's FREE Turnkey store, you can build your own business from scratch and start dropshipping right away!