Have you ever wanted to start an Amazon business but didn't know where to start? Well, right now is as good a time as ever to begin your journey into the world of ecommerce. Even in 2023, an Amazon dropshipping business is a wonderful way to launch a profitable venture and start living a financially independent life.
An experienced ecommerce entrepreneur will tell you that there is no better way to get started selling products online without having to invest a lot of money than dropshipping is the way to go.
And if you realize this idea through one of the most recognized brands out there – success is only a matter of time.
Thus, in this article, you will find out how to start an Amazon dropshipping business in the easiest and most efficient way possible – with Sellvia!
Get selling tips and ecommerce inspiration right in your inbox!
Sign up today to not miss a single post:
What is dropshipping?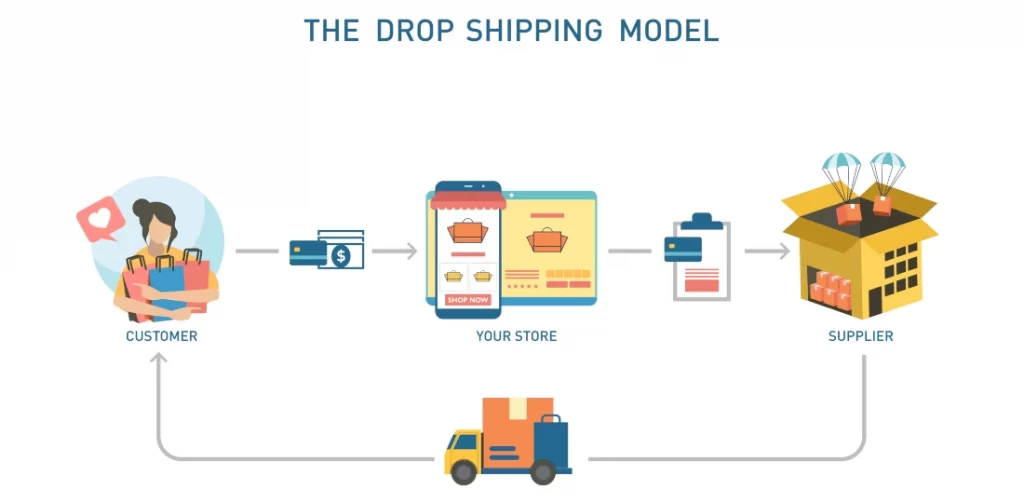 Before we find out all the peculiarities of an Amazon dropshipping business, here's a quick reminder of what's dropshipping and it works.
The dropshipping business model allows you to sell products online without having to physically deal with the products. Essentially, this means you don't have to purchase products in advance, keep stock, or ship out the orders to your customers, instead, this is the responsibility of your dropshipping supplier.
Your responsibility is to maintain an online store where you handle everything customer-related, from managing orders to customer service and promotion.
What is Amazon?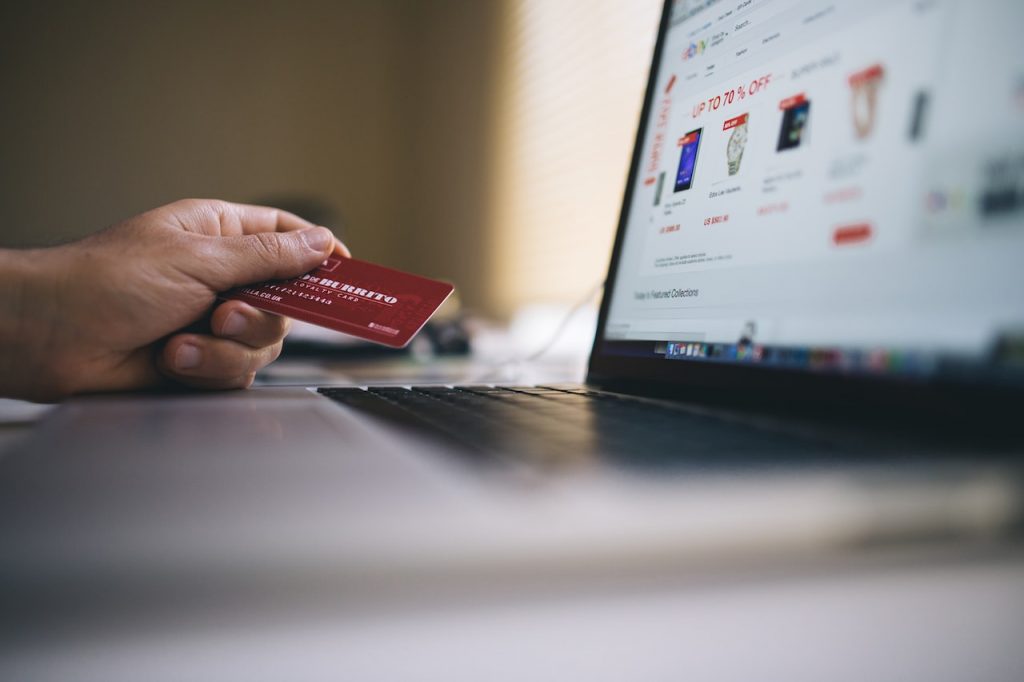 Amazon is one of the biggest ecommerce marketplaces in the world. What makes it so popular is that it allows retailers to sell their products on the platform. It serves as an additional sales channel for brands and other businesses.
All you have to do is get approval for an Amazon seller account. Just be aware that not all products get approved for sale.
However, this is also a place where you also can sell your products to a wide customer audience, with a large selection of products of both everyday essentials and hard-to-find items, at affordable prices.
Moreover, Amazon offers speedy delivery and returns, which creates a hassle-free shopping experience for customers.
As of right now, there are an estimated 310 million active Amazon users worldwide. That's a 52% increase from 2020, as reported by Amazon.
Most importantly, Amazon is well known for its stellar customer service, where shoppers can always expect fair and respectful treatment.
Advantages of shopping on Amazon
Amazon has revolutionized our everyday shopping experience. And it's no surprise, as it provides so many benefits for online shoppers.
Over 126 million unique mobile visitors in the U.S. visit Amazon stores each month
One of the major advantages of Amazon is that you can find almost anything you're looking for. Whether it's a t-shirt with a print of your favorite pop-culture reference or some kind of accessory, you'll likely find it on Amazon. If you can't find it there, it might just not exist at all.
Another Amazon advantage for the customers is the competitive price of their products. Especially if you're a Prime member, as you'll be able to take advantage of many various exclusive offers.
However, even if you're not a Prime member, you can still find great deals on Amazon.
A convenient shopping experience
With Amazon, online consumers can conveniently shop from anywhere they like. Orders can be delivered right to your doorstep, without having to leave your home. And if you're not happy with what you bought, Amazon provides you with a return policy that allows you to return your purchased items within 30 days.
Amazon Prime members benefit from free 2-day shipping on most items sold by Amazon. And if customers want their items delivered even faster, they can pay extra for one-day or two-hour delivery.
Nonetheless, Amazon users can rest assured knowing that their orders will be delivered quickly.
As we stated before, Amazon provides a great returns policy that allows customers to return their products within 30 days for a refund or exchange.
What's more, if the item arrives damaged or defective, customers can get a free replacement at no additional cost.
Responsive customer service
If customers experience any issues with their purchases, Amazon's customer service is always there to help.
Customer service is always easily accessible by phone or chat, where the specialists will happily do their best to resolve any issues promptly.
A secure shopping experience
Customers shopping on Amazon can rest assured that their personal information is safe and secure thanks to modern security measures.
Customers can shop with confidence knowing that their information will be protected against any form of identity theft and other fraudulent activities.
How to start an Amazon dropshipping business in 2023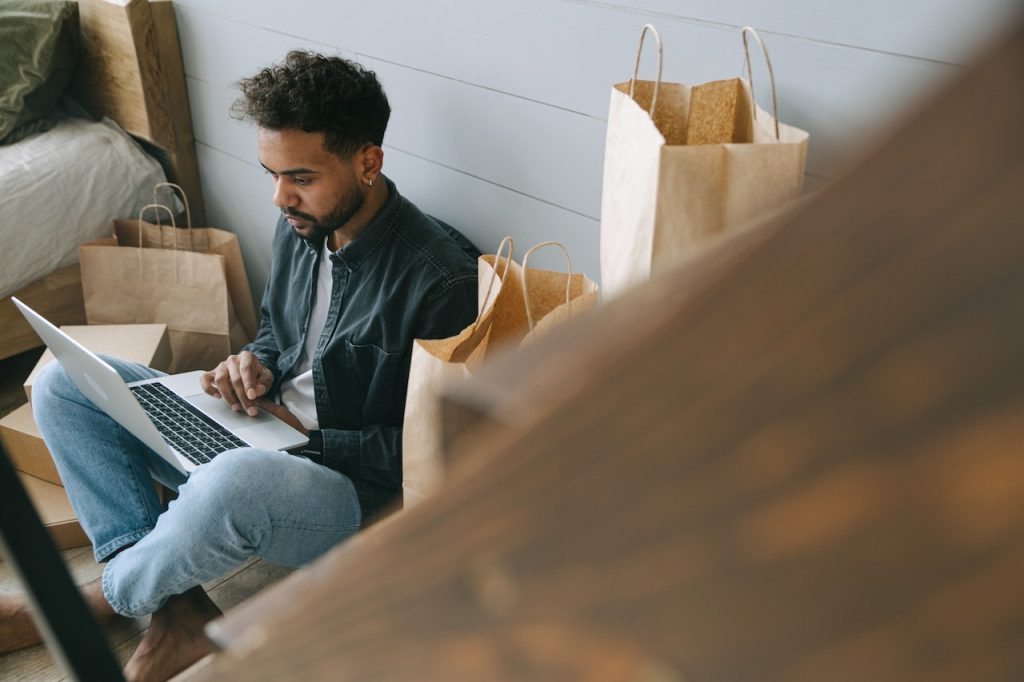 Regardless if you're completely new to ecommerce, or a veteran entrepreneur, an Amazon dropshipping business is a proven way to build a booming online business. Here's a quick guide on how you can start an Amazon dropshipping business.
Come up with a plan for your online business
Even though setting up an Amazon dropshipping business is relatively simple and hassle-free, having a thorough plan is necessary to consider all the minor details of the business.
This will be essential to your success, as an entrepreneur.
Besides the basic aspects like your brand name and logo, you have to carefully consider what products you're going to sell, your supplier, your potential target audience, and marketing strategies.
Create an Amazon seller account
Selling products on Amazon requires you to start an Amazon seller account. That's because the individual selling plan costs $0.99 per item sold and can take a large chunk out of your margins.
A professional seller account has a monthly fee, as well as other additional fees.
To register, go to sellercentral.amazon.com. Enter the required details like your identity, email, and password. You'll also be asked to provide your business details, including address and tax information.
Receive approval for your products
Fashion, jewelry, and groceries are a few examples of product categories that require approval. For niche products like electronics, video games, and books, you can open an online store without waiting for Amazon's approval.
Keep in mind that there are also restricted products that you're not allowed to sell on Amazon. These include alcohol, dietary supplements, and laser products.
Promote your Amazon store
Amazon is a competitive marketplace. To make sure you stand out from the crowd, you have to invest in paid promotions. Amazon allows you to run ads to draw in new customers. And don't forget about various social media promotions to even further propel your sales.
Nearly 2 million small- and medium-sized businesses are Amazon third-party selling partners
Benefits of Amazon dropshipping for entrepreneurs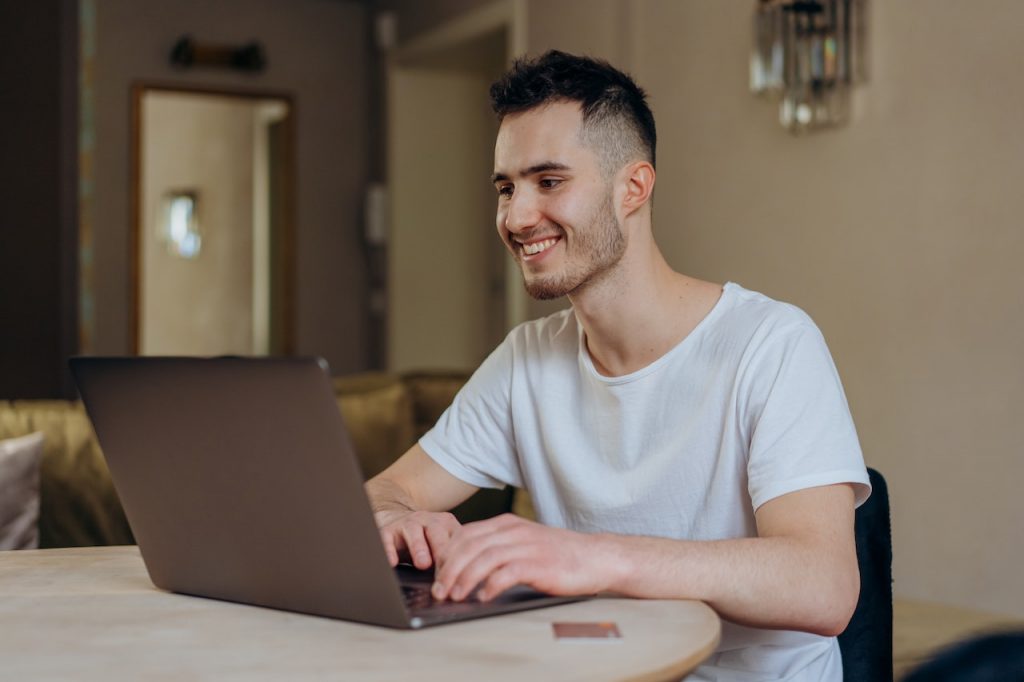 What kind of benefits can ecommerce entrepreneurs enjoy by starting an Amazon dropshipping business? Let's find out right now!
One of the most beneficial aspects of an Amazon dropshipping business is that you as the business owner don't have to worry about keeping stock or warehousing the products.
Many Amazon sellers utilize the services of the platform and make their products available with FBA ((Fulfilled by Amazon). FBA allows sellers to ship their items to an Amazon warehouse, where they will later be sent by Amazon on behalf of the seller.
An enormous audience to sell to
As we said previously, Amazon has 300 million active users. This makes Amazon a great sales channel with a potentially high return rate. If you carefully create the right product offering at the right price, finding new customers won't be a problem.
An Amazon dropshipping business allows you to easily reach new customers you wouldn't have reached.
Many various categories of products
Amazon has over 30 categories of products you can choose from.
So, whatever products you want to start selling, you can definitely find a category that will suit your and your customer's needs.
Start an Amazon dropshipping business with Sellvia!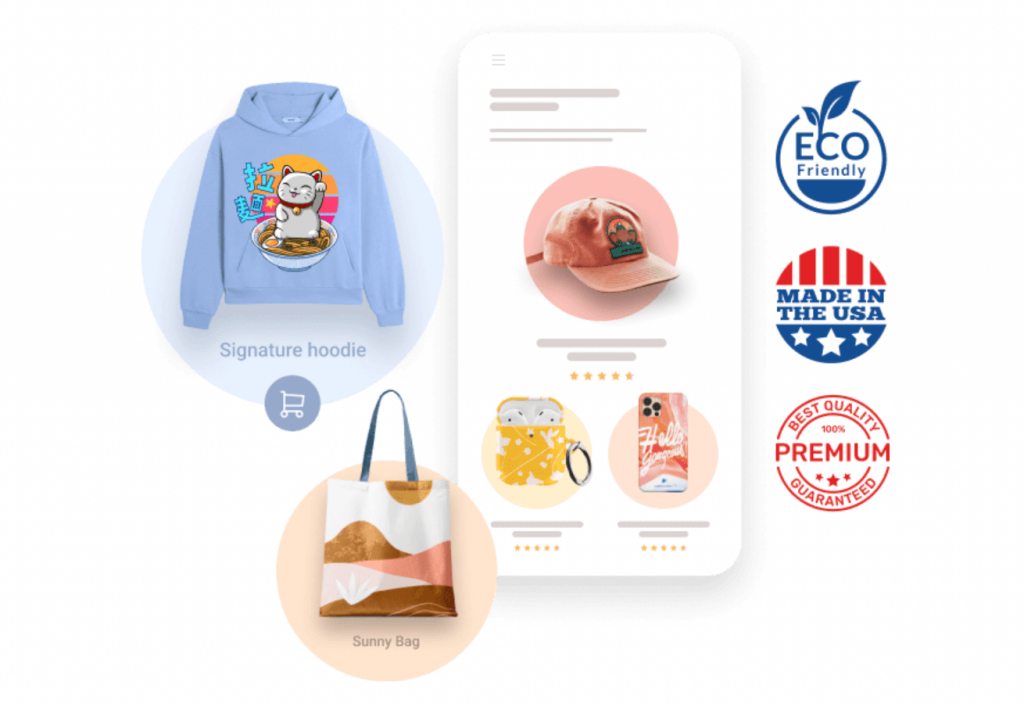 Want to enjoy all the benefits of Amazon completely hassle-free?
Try out our Premium Products service! You'll have a chance to start an Amazon dropshipping business and sell your own unique products!
We'll turn your idea into unique products that win your customers' hearts!
All we ask is that you clarify your preferences and interests to our specialists so that they will create a product range according to your needs. Thus, you will be selling the most promising products that cater to the customer's demand.
We'll help you create an Amazon Seller account and upload products to its catalog!
While our team of professionals handles the technical aspects like manufacturing and shipping the products, you can effortlessly grow and promote your Amazon dropshipping business.
Keeping it simple, this is how the process looks like:
You specify your interests and passions ✅
Our team researches what exactly people look for but nobody's selling yet, according to your specific needs ✅
Our designers create fantastic prints for you and your customers to enjoy ✅
You get orders and delegate all the technicalities to us ✅
Sell unique products ✅
Your unique vision mixed without help will be the exact thing that will bring something fresh to the market for your potential customers to enjoy.
Launching this kind of business can take some significant time and effort. Not to mention you'll need some substantial investments. However, now, you have a unique opportunity to start with all the difficult parts delegated to a team of experts. With Sellvia's Premium Products, you can effortlessly start an Amazon dropshipping business and sell unique products that will provide you with an income for years to come!