Do you love children? That's the way to go! These are exactly children who make our lives even happier, so it's our duty to pay them off. The founders of OliveLovesApple found out how to do that right: they started a kids clothing store with unique baby stuff to bring joy to the world and let kids and babies look classy. Now it's clear that they've managed to move beyond that — they already made $12M+ out of their love for children. Are you eager to repeat their success? Actually, this is real now!
Get selling tips and ecommerce inspiration right in your inbox!
Sign up today to not miss a single post:
Share your love for children with the world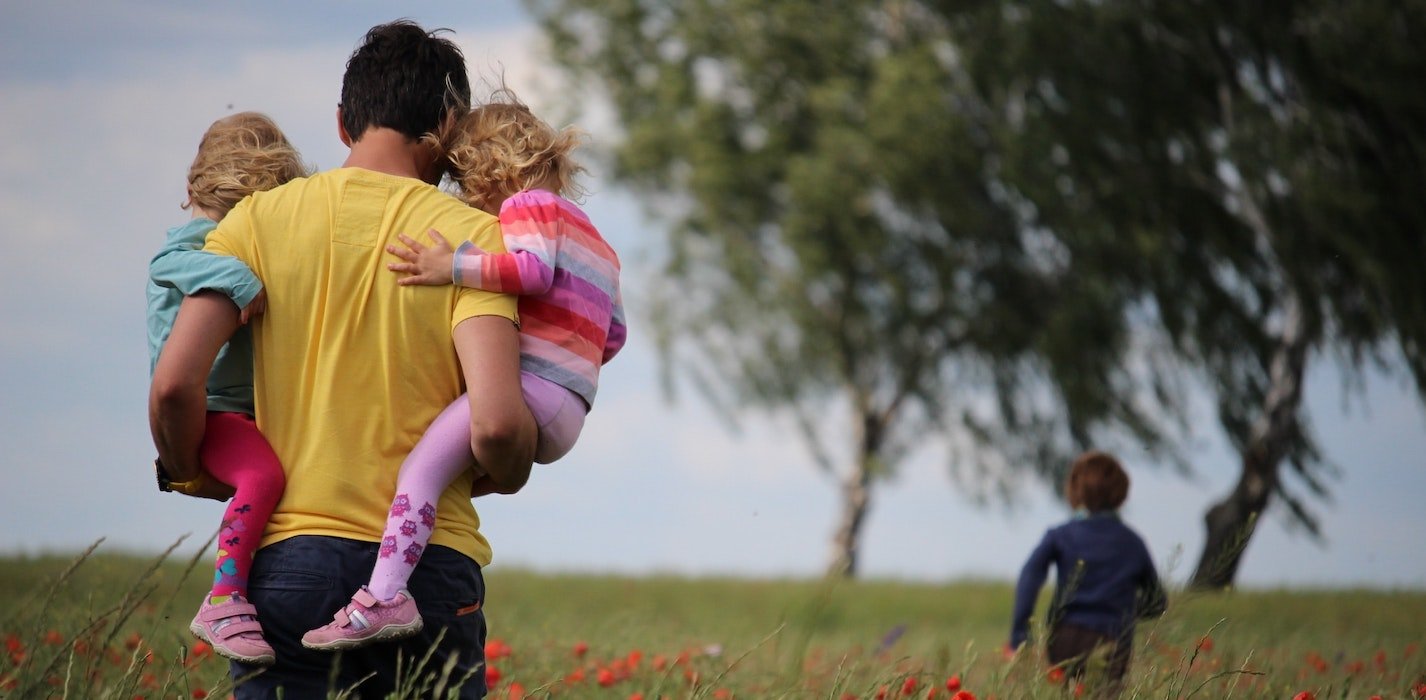 Life is always about discovering your full potential. The point is, some people start their business to make money only. Others wish to both do what they love and do good in the world above all.
Do you love children? Great! Children are pure happiness. They fill our lives with meaning and joy. Now is our turn to pay them off.
How to spread your love to all children and bring joy to the whole world? Actually, no big deal now — start your kids clothing store and make a fortune!
Turn your calling into a kids clothing store
What's the perfect way to show your love for children? Try to turn it into something tangible. This is exactly what the founders of OliveLovesApple did.
They put their unique classy clothing for children to sell in their kids clothing store and win customers' hearts.
Their product assortment is really rich. We are now speaking about 500+ items for kids. These are mostly t-shirts, onesies, and family-look sets for kids and their moms with absolutely different & amazing prints.
The fact is, all these kids stuff is designed with the idea to let children look stylish in mind. Meantime, these are parents who are to pay for that, so the kids clothing store founders focused on making prints that parents themselves will definitely adore.
How did that work out? You judge. The store founders, in their turn, managed to make over $12.5M. And this is only due to selling kids clothing on amazon!
Beyond that, they don't stop reaching out — they also make the most of other ecommerce platforms with crowds of eager buyers willing to purchase only cool, unique items — it's all about Etsy and Pinterest!
This is your desire that matters. Would you also like to share your love for children with others and be always proud of what you're doing?
No big deal now — now you can easily repeat their success or even surpass it with your kids clothing store and unique kids stuff nobody else sells! Fortunately, it doesn't make you put everything at stake to give it a try.
Bring kids clothing allowing to look really classy
Have you always dreamed of starting your own business, but something has always stopped you? True story. There's a stereotype that starting a business makes you deal with lots of issues on your own and risk everything you have. Fortunately, this is all different now!
You can easily enter the market with your unique kids stuff with no manufacturing or else issues — it's all on us!
Starting a business with zero competition
It's important not only to start a business, but also to make it stand out from the crowd and get your piece of cake. Sounds difficult? No way! Now you can start a business with no competition at all!
Our team monitors the market on a daily basis to detect so-called empty niches — the ones with products buyers already look for, but nobody offers yet. This is your opportunity to get your business started avoiding any competition!
From the idea up to evocation
You're what you sell. To succeed, you need to bring to the market products that you potential customers will adore. Don't you have any experience in product designing and things like that? No worries — you don't actually need to have some skills to achieve your goals.
We'll design winning products for you from scratch to let you enter the market with something unique & amazing to give customers what they wish to find!
No manufacturing and other issues
To bring your own, unique products to the market, you need to support the whole production line and not only. Do you still think this is how it works? Never!
Now you don't need to hire staff, rent premises, buy equipment, etc. — we'll take care of that! We'll manufacture products for you allowing you to avoid any burning issues and risks that can damage your business. It's time to enjoy running your own business and no other way!
Crowds of eager buyers waiting for you
Even the most uncompromising products sometimes go unnoticed. How to bring your winning products to the market properly and get them in the spotlight? Make the most of top ecommerce platforms with crowds of eager buyers!
Selling your products through your online store is classic. There is a way to go beyond that and get access to millions of online shoppers searching for something unique and not only — we can provide an Amazon business setup for your products on request.
We'll create for you an account on Amazon and upload your products there to let you enjoy the platform most Americans shop online.
How to get even more potential customers who wish to buy only cool & unique stuff? This is a perfect idea to start selling through Etsy!
In theory, it sounds great. But what's in practice? Well, take a look at examples of products we create for our clients every day to let them enter the market with what customers wish and win their hearts!
Onesies
T-shirts
Hoodies
Baby bibs
Do you like them and you wish to bring some amazing & ground-breaking products to the market with no effort? Or are there any questions left? You always have a chance to get a free call from our business advisors willing to give you the details at any time convenient!
There is always something we can easily share with others. Do you love children like no other? Great! Then, this is a great idea to embody it in unique kids stuff and sell it in your kids clothing store and on Amazon. Luckily, this is no big deal now — we'll design and manufacture unique products for you from scratch to let you enter the market and win customers' hearts!