Do you love to look good? So does the rest of the world! We do this all the time. However, there are always some circumstances why we can hardly do that. Sounds familiar, doesn't it? Now one can easily turn this situation work for you — start your own business and sell clothes to help customers get access to the products they deserve!
People wish to look good
How often do you buy clothes online? As for me, I do this all the time. This is probably my permanent state: something has finally worn out, some outfits can't reflect my inner state, etc.
This is the reason why we're likely to buy some clothes even if we're not going to do that. Especially, this is true if we're speaking about products that definitely allow us to shout out our identities — bargain!
Can't you give up products you fall in love with? Me too. This is why the demand for clothes is always through the roof!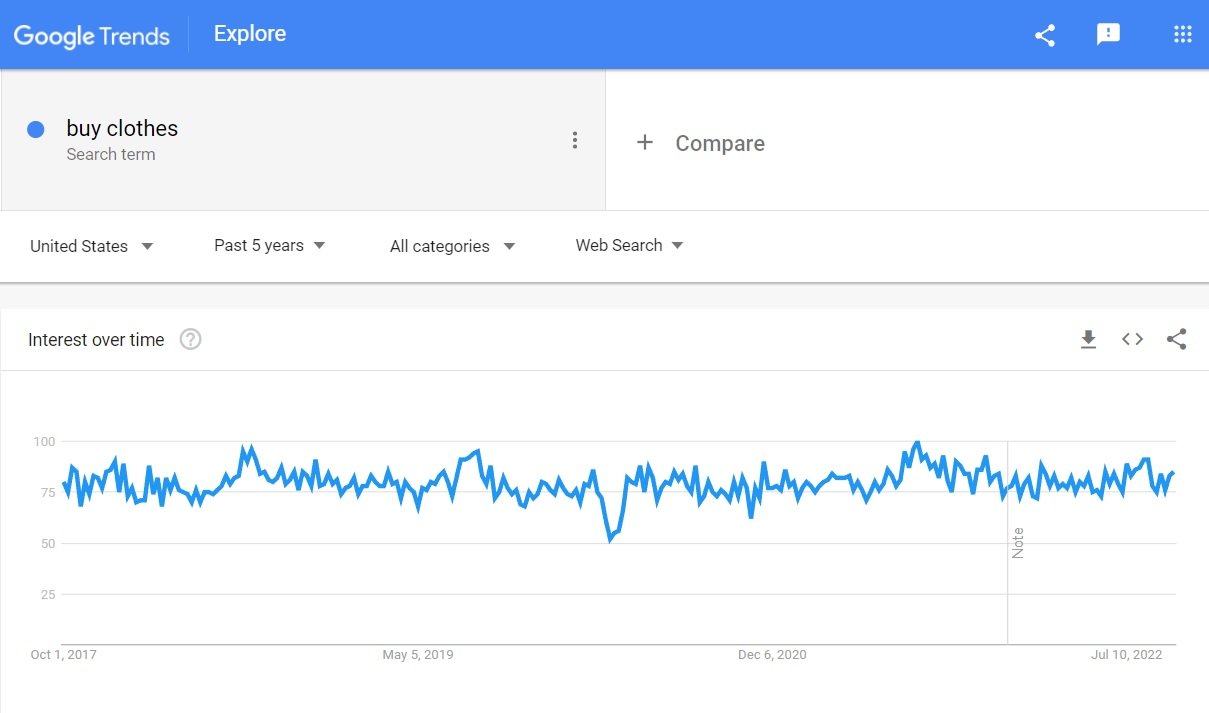 Looks impressive, doesn't it? Actually, despite the fact that millions of online shoppers buy clothes every day, adult apparel is probably one of the most controversial niche for end users — there are lots of products offered, but it's always challenging to find something that is worth your attention. That's a real pity, but now you can easily make this situation work for you!
Companies are unwilling to meet customers' needs
How often are you ready to give up this all because no outfits suit you? As for me, this happens to me all the time. Why so? Large companies refuse to adapt their businesses to customers' needs.
What's the result? Customers who wish to shout out their identities can hardly get access to the products they deserve. Stop that — probably this is the idea behind several businesses started.
The founders of Ann Arbor T-shirt Company decided to enter the market with their own, unique products to sell and meet customers' needs.
What exactly did they do? Okay, they started an online store that offers absolutely unique t-shirts, hoodies, and other pieces of clothing to the customers. Why are they unique? Is this all about unique designs? Not only, they provided their buyers with a chance to fully express themselves, their interests, etc. — this is what large companies don't often allow us to do.
In the catalog of Ann Arbor, you will find lots of unique products to shout out your identity, whether you're a lover of horror, pet owner, car lover, etc.
How have the store owners benefited from such customer-oriented product policy? It's you who judge. Yet, the Ann Arbor store owners have easily moved from 0 to $56,320,968.00 in no time!
Sounds inspiring, doesn't it? Hopefully, now you can repeat or even surpass their success — there are lots of empty niches to provide customers with unique products and start a business with zero competition!
Sell clothes nobody else sells
Have you ever googled anything in vain? Actually, this happens all the time whatever we're speaking about! Sounds like a pity? Not necessarily — this is a perfect chance for you to start a business with no competition!
There are empty niches where people are actively looking for products they wish, but nobody sells them yet. It remains for you only to provide customers with what they seek in vain!
Sounds easy, but how to move from words to actions? Not a big deal! We'll help you start selling your unique products from A to Z!
We are happy to design unique products for you that customers seek, but nobody sells yet, allowing you to win your customers' hearts with the products they deserve.
Beyond that, all the technicalities regarding product manufacturing, packaging, shipping (1-3 business days) are on us. This will let you run your profitable business with no worries.
Finally, we can create an account on Amazon for you on request and upload your products there, so you will be able to enjoy all the benefits of selling through Amazon, the world's most popular trading floor — feel free to add Amazon business setup to your Premium Products.
As we all know, customers love with their eyes. Let us show you some of the mockups our designers are glad to create for our clients to let them make a fortune & make a difference!
This is just a small number of products our team designs and manufactures for you to let you enter the market with what people look for and win customers' hearts. Have you always thought that you're meant for something special? Say no more! This is a chance for you to both sell clothes they lack and build your venture you'll always be proud of — let us create for you your own unique products to sell and win the market!