Make home life more beautiful with touches of wood elements for a feel of nature! North to South Designs, one of Sellvia suppliers, brings that wonder into any space and place from indoors to outdoors.
As one of the "Made in USA" brands on Sellvia, North to South Designs stands out due to everything it makes being handmade. The small-business brand makes everything from spoons and plant labels to decorative ornaments with love and perfection.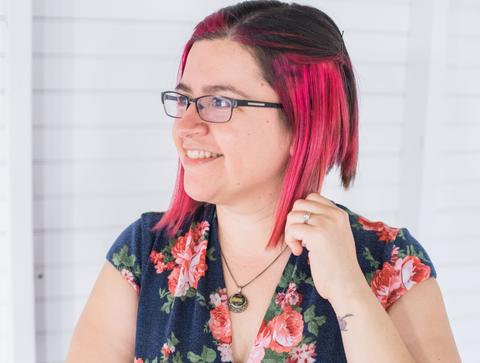 North to South Designs Founder Magen Bain. (Credit: North to South Designs)
North to South Designs: the story behind the brand
Founded in 2014, North to South Designs started as a side hobby for then-Vancouver-based Magen Bain, who got into woodwork as a fun and creative hobby. She was able to latch onto a niche of home items — and create items that stood out due to everything being made from wood, and being sketched, drawn, and designed by herself.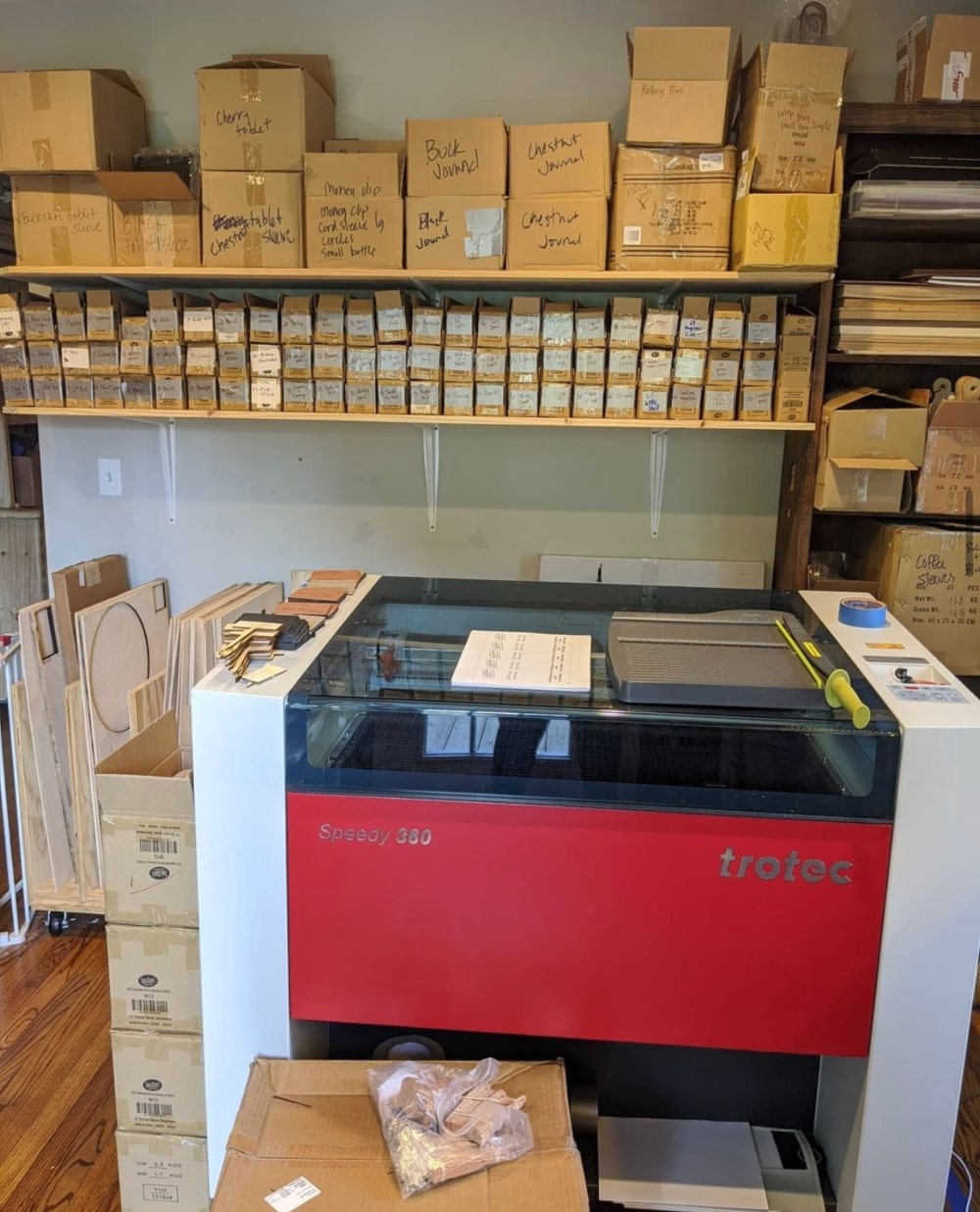 A machine used for designs. (Credit: Instagram)
Bain states in a 2021 "Made With Love" interview that since she had a degree in architecture, designing wasn't exactly foreign to her — but she had to learn digital graphics and laser work from scratch. It was a lot of learning and work (and even investing in a pricey laser machine for at-home use). But it was a necessary (and smart) move — Bain claims she went from a sole Etsy shop that made a cool $15,000 a month to what she says is about "300% [in growth]" in 2020 alone with her own website. The now-Texas-based entrepreneur said she went from selling just wooden wedding signs on one platform to jumping into stuff like bookmarks and plant markers — with her biggest move being going the wholesale route to make bigger dollar amounts.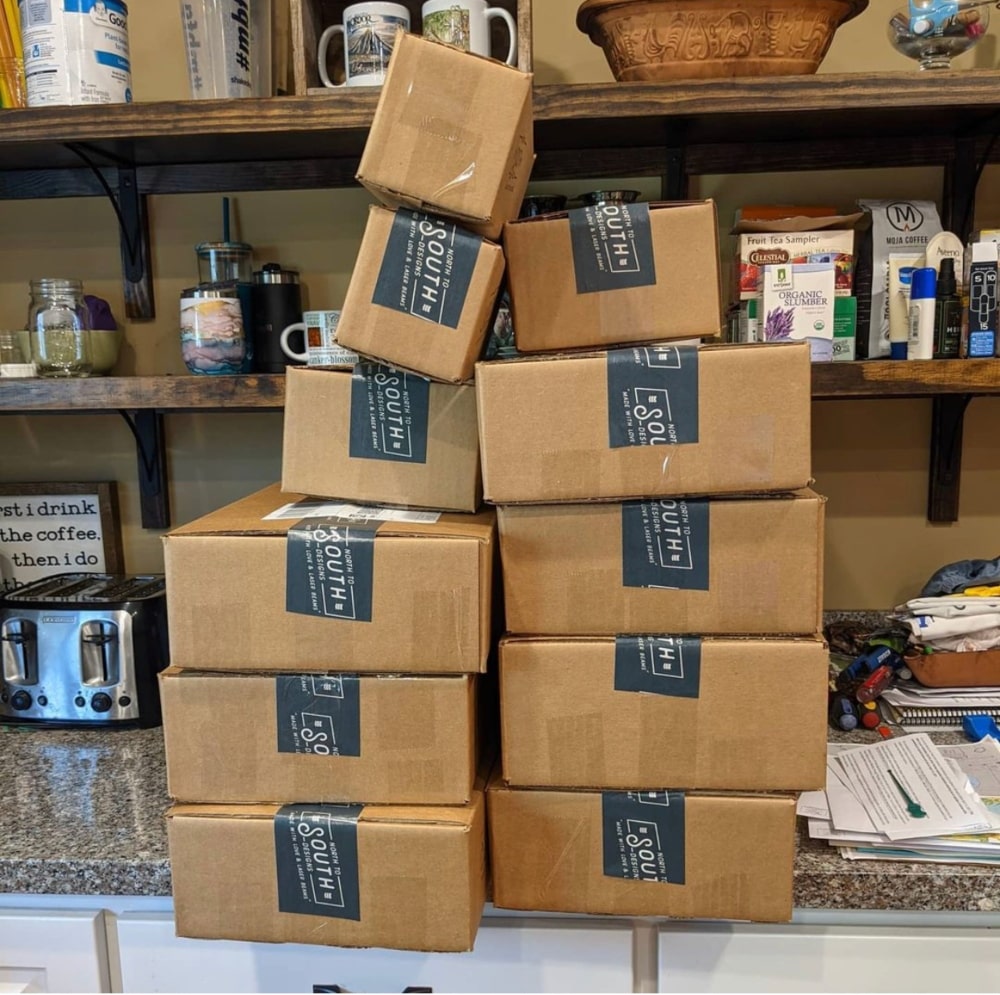 Orders, ready to go at North & South Designs. (Credit: Instagram)
And we're proud to have Bain's North to South Designs as one of Sellvia suppliers! Because empowering and supporting small businesses is something we believe in (and it's better than giving your money to big corporations all the time).
North to South Designs offering on Sellvia
We carry some of the brand's most popular sellers. Take a look at what we have!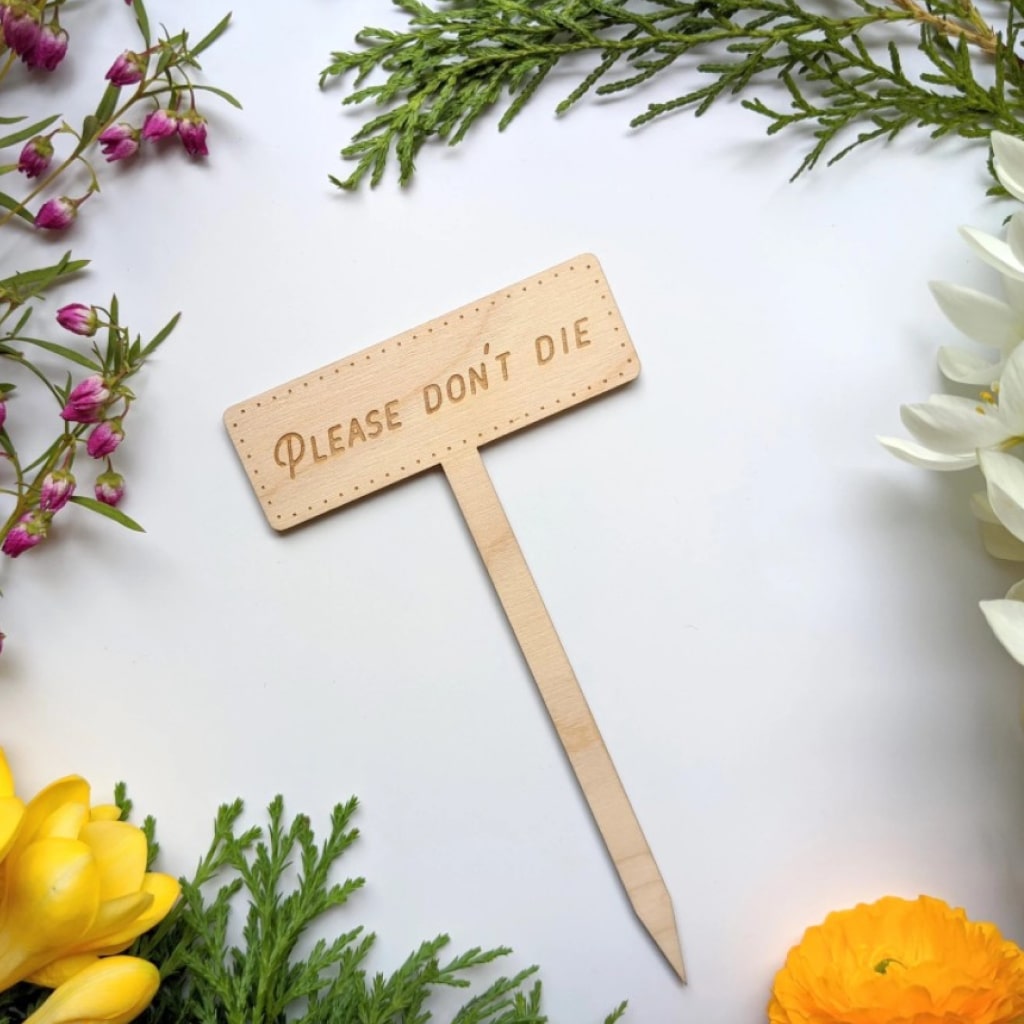 Yep. No matter how diligently you water 'em, plants always seem to find a sneaky way to scare or disappoint you and tap out. So say a prayer and stick in this wooden marker (it can act like a good luck charm), and here's to hoping your plant obeys and thrives and blossoms beautifully.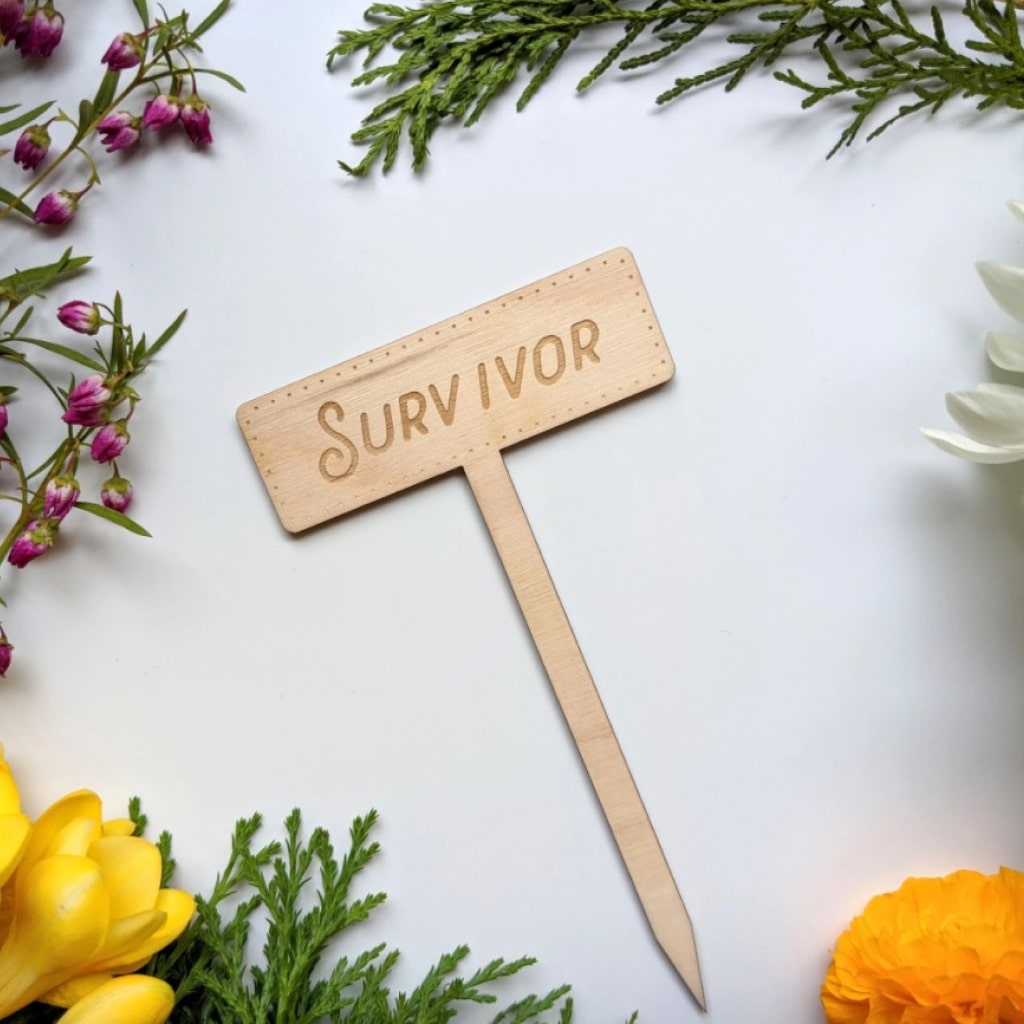 Once your plant has made it through a tough rainstorm or brutal lashing of snow, celebrate its strength, endurance, and victory with this fun "Survivor" stake marker.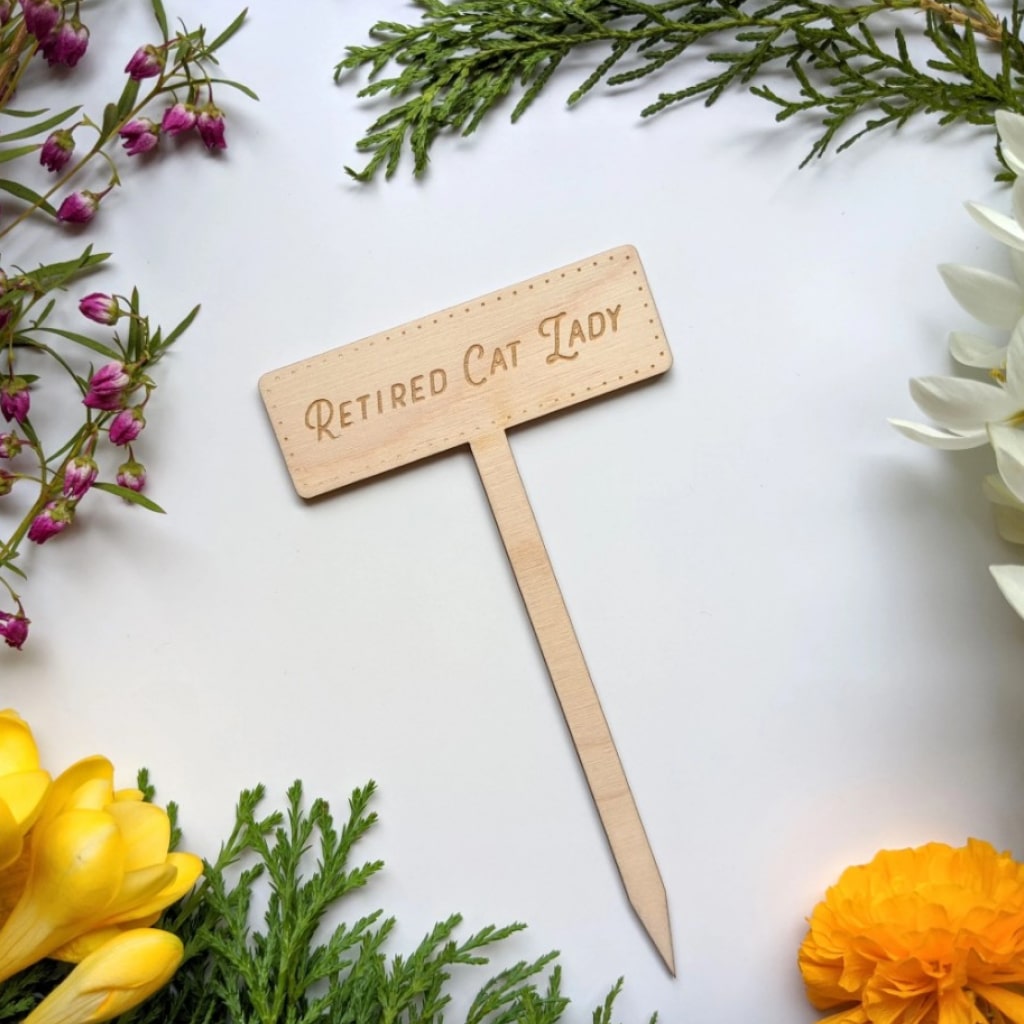 Feeling old and like it's just you, your cats, and your plants? Hey — join the club (there are so many people with major greenthumb). But make your little green children feel welcome with this affectionate, well-crafted little sign to show your love.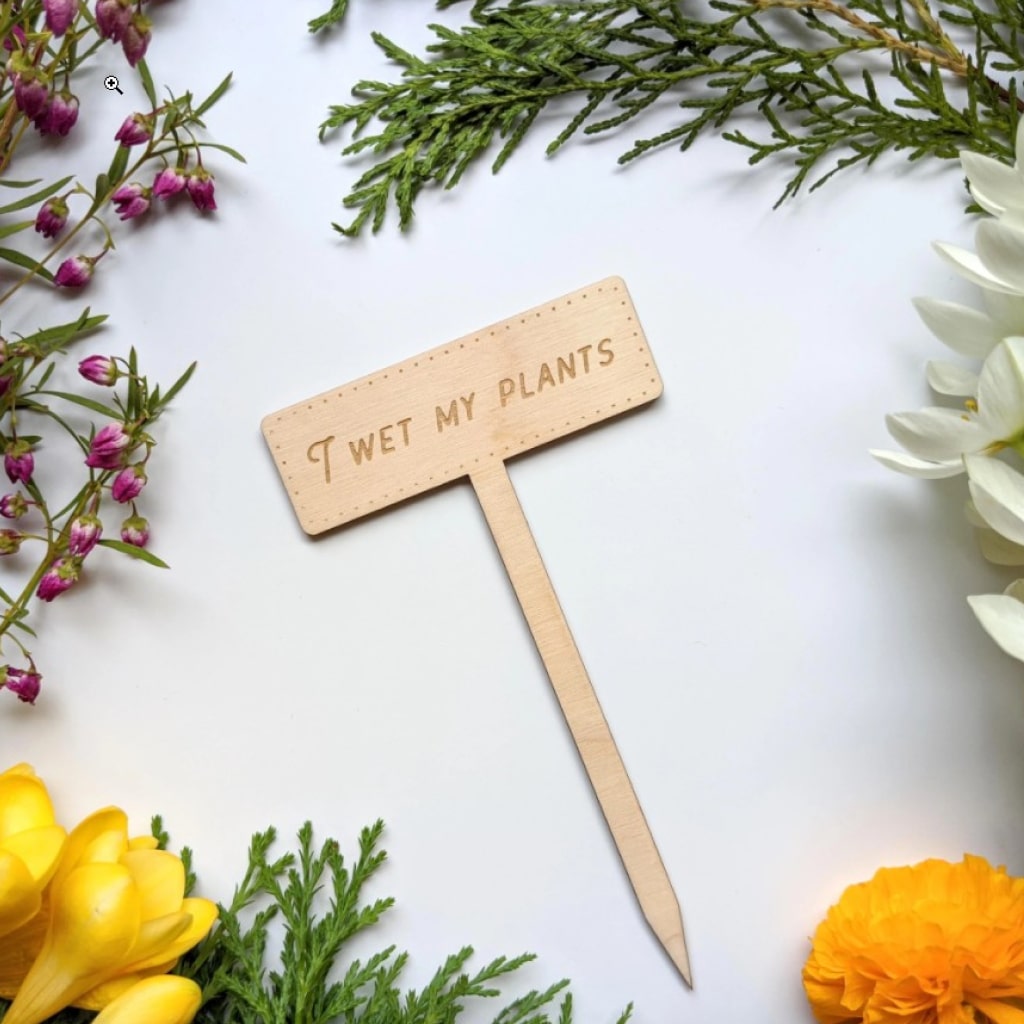 It's cheeky and not crude — because it's true, right? Water is the essence of life, and your plants need that H2O almost every day to stay alive and well. This daring plant marker makes for a great gift for any plant lover you know (including yourself) for a little plant accessory that adds flair and fun.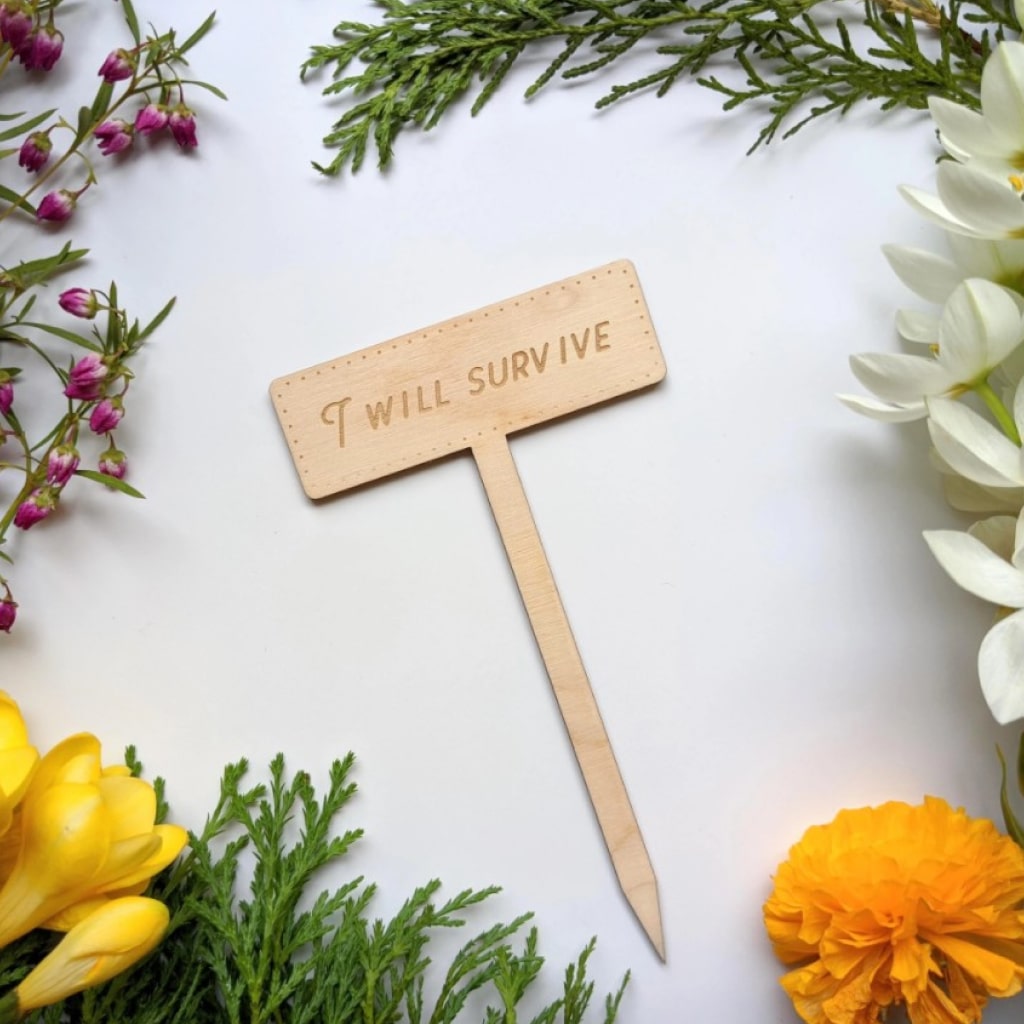 Sometimes, maintaining a fern or succulent takes more than just water and sunshine. Send positive vibes and words of encouragement to your little green companion with this funny (yet oh-so-serious) sign. Whether it's just for day-to-day uplifting, or good prayers as the weather gets cold and the hours of daylight in a day shorten, add a little snazz to any desktop or floor plant with this wooden marker.
These quality wooden markers are great for anyone with plants inside or out — and they integrate seamlessly into gardens too. By using no plastic, these markers are also eco-friendly and reusable. Gift them all (or just pick some) for friends and family alike.
Remember that supporting small businesses is more important than ever as we continue to move through a pandemic. Most small businesses are affected more negatively than large businesses, so show your support for talent and art from everyday people just like you. North to South designs, one of prominent Sellvia suppliers, is a great choice to start with!