With an average of 50 million domestic travelers every year, Thanksgiving is one of the biggest holidays of the year. After all, it is the first holiday, aside from Christmas, to focus on togetherness of family and friends — and amazing food. With Turkey Day on the horizon, some may already start planning for what to have on the big day. So from food prep to entertaining, allow us to give you some hot recommendations on what Thanksgiving products you can add to your store in advance of the holiday shopping season.
In 2022, Thanksgiving Day is on Thursday, November 24.
Entertainment
Whether it's the traditional Thanksgiving football game or playing a round of video games, November 24th is about having fun with loved ones. And fun isn't complete without some of these amazing hot-sellers from Sellvia: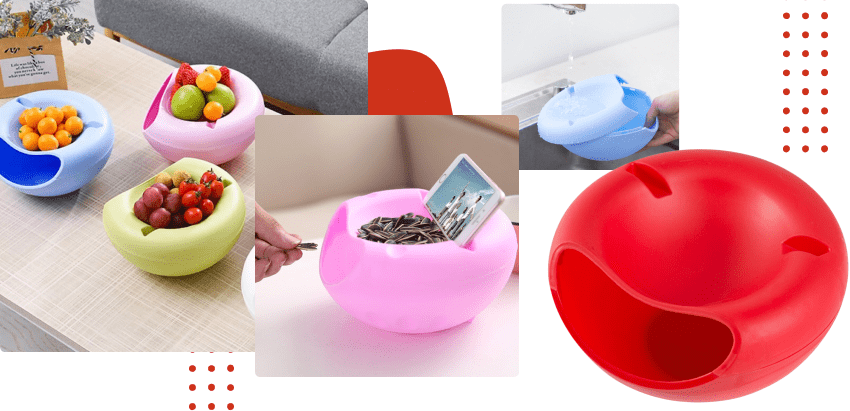 Great for snacking in front of the big screen (or just your phone if you're keeping to yourself)! Curb any afternoon hunger as dinner cooks up with this fun snack bowl made from food-grade plastic. The dual-tier design allows for easy disposal of seeds or shells from nuts, seeds, and fruit alike — and the bowl is easy to wash. Available in four colors.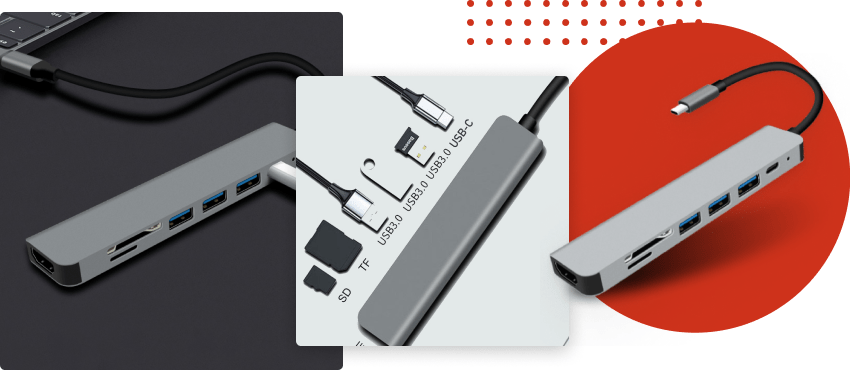 Get Netflix, Hulu, or the big game up on the TV screen with the handy media powerhouse fit for Mac laptops. This powerhouse adapter features three USB slots, slots for TF and SD cards, an HD TV plug, and a power plug. There's everything for all your media needs. So let's gather 'round on the couch!
Gemstone Planter Trio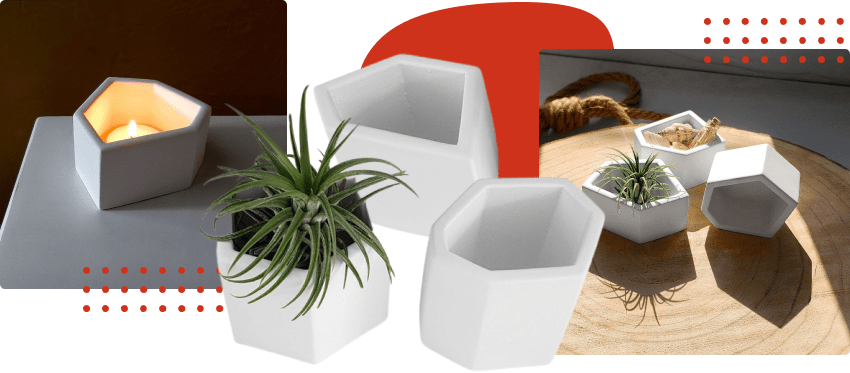 Coffee table for hallway tables looking kind of bare? Don't fret — this geometric trio of ceramic-stone adds just the right decorative flair anywhere. Add small cacti or succulents to boost room score or add in tealight candles for a warm ambience. Guests and family alike will enjoy the homey touch.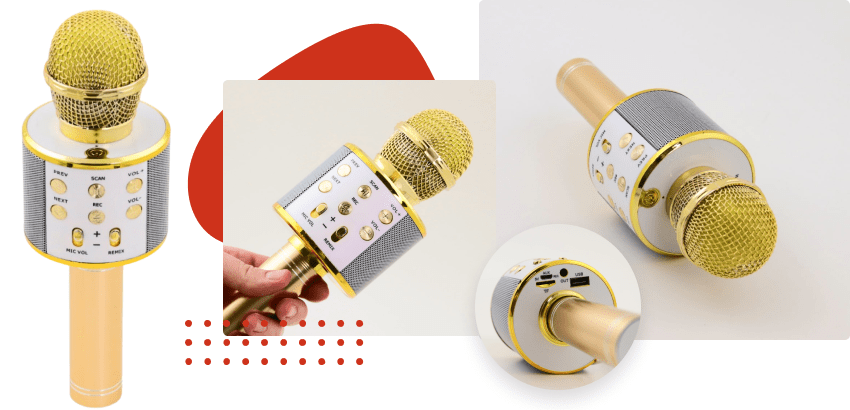 Because nothing says "party" quite like some loud singing, right? Gather loved ones around and pass around this Bluetooth-connected microphone for fun sing-alongs as the leaves fall outside and the turkey cooks in the oven. Sync to your phone or speakers alike for at-home concerts. USB-rechargeable and convenient to use.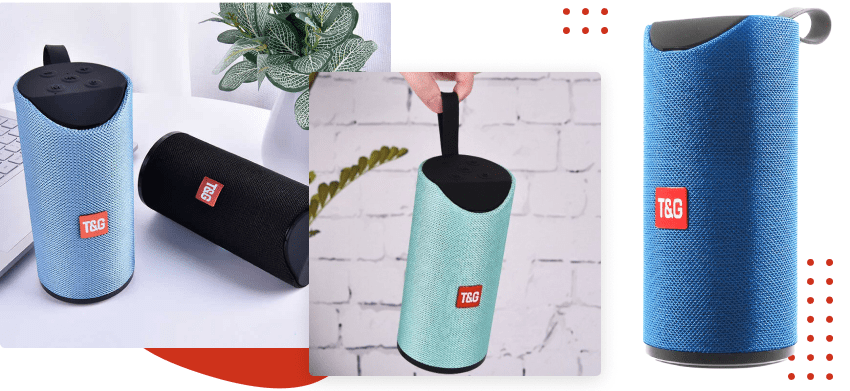 We couldn't mention fun and a karaoke mic without a high-performing speaker, right? Take this one that provides up to three hours of sound on a full charge. A host of features such as FM radio, an AUX port, and support for micro SD cards and USBs allows for versatile entertainment from game time to dinner time.
Dining + Food Prep
Ok, so once the fun is out of the way, we get to the heart of Thanksgiving: FOOD. We all know Turkey Day requires hours of food preparation. From mixing stuffing to rolling out pie crust and getting potatoes peeled and ready, there's a lot to do. Let's take a look at some highly demanded Thanksgiving products falling in the kitchen essentials category!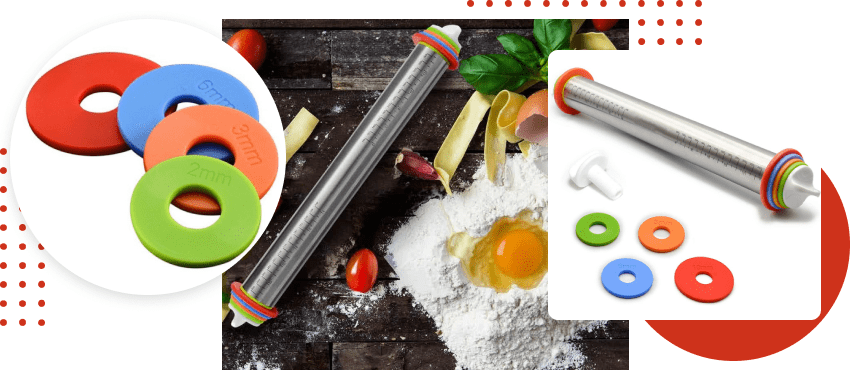 From tarts to pies and cakes, get rolling (quick, quick — there's no time to waste) on Thanksgiving Day with this big-time helper. This must-have tool is crafted from food-grade 304 stainless steel. It features four adjustment rings to help you measure out your dough circumference. Meanwhile, built-in measurements on the pin give an extended helping hand for length.
It's simply perfect for salads, stir-fries, and casseroles! Take quick action and up the ante on laborious vegetable chopping with this vegetable cutter. Slice and dice away on everything from potatoes to tomatoes with seven stainless steel blades to help get you on your way to cooking and baking.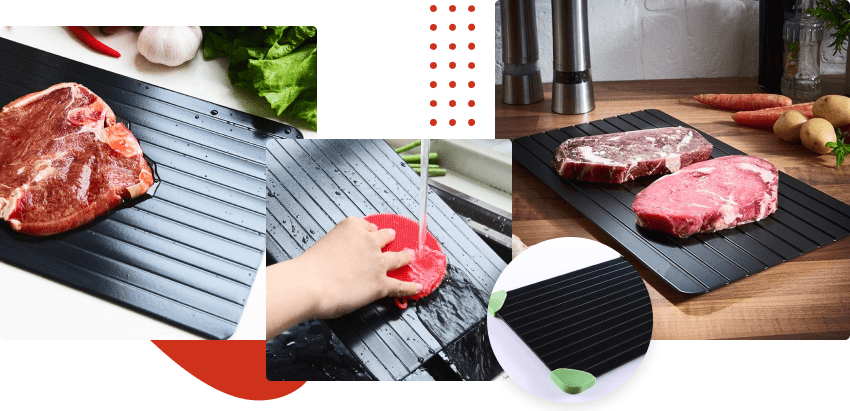 In similar fashion as the vegetable cutter, time is of the essence when it comes to Thanksgiving dinner. Whether you're having turkey or not (or subbing out for steaks or seafood instead), make dinner prep a less stressful affair by defrosting stuff stat. This genius tray stands out with its heat-conducting aluminum and thermal alloy build. This translates to defrosting of food in as little as 20 minutes!
Round Serving Tray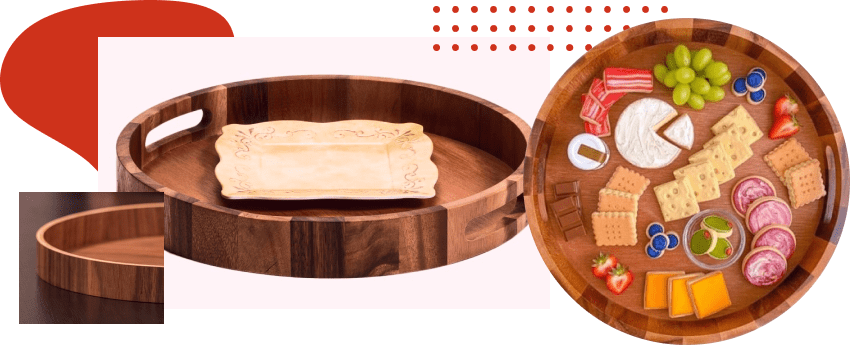 Luxe Acacia wood and loving craftsmanship bring to life this Thanksgiving must-have for serving appetizers, drinks, and desserts to guests. Sturdy handle cut-outs allow for easy handling while natural multi-colored finish of the wood (which is environment-friendly and biodegradable, by the way) lend a classy touch.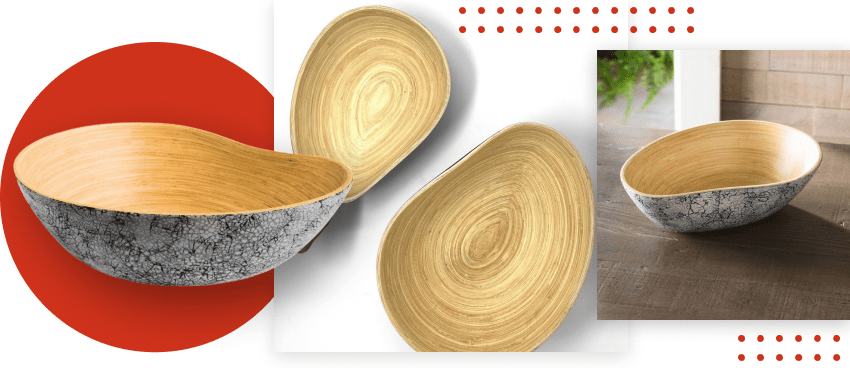 From a starter salad to mashed potatoes, make your serve-up game a bit more green with this stylish bowl crafted from 100% bamboo. Light, durable, fitting for hot and cold food, it makes passing food around the dinner table easy for every guest.
As November 24th approaches, make sure your online store is stocked with these home-good essentials (if these Thanksgiving products fit your store market and niche). Because dining and entertaining guests is a huge task for millions of Americans, it's important to offer convenience-first solutions to help alleviate that holiday stress.
Remember — all items are available only via the Sellvia subscription. You can add these Thanksgiving products to your store to sell to your store visitors — or you can buy for yourself by shopping our site.
How to make the most of Thanksgiving marketing? Start selling unique Thanksgiving products!
This is all clear about thanksgiving products to sell for profit. Would you like to be one step ahead of your competitors? Not a big deal — it's time for you to start selling your own, unique products. Aren't you sure you'll easily start it? It's all on us!
We'll take design unique products for you that customers actively look for online, but nobody offers yet. This will allow you to enter the market with something unique and win your customers' hearts.
Plus, we'll look after all the technicalities relating to product manufacturing, packaging, shipping (1-3 business days), etc. to let you run your profitable business effortlessly.
Would you like to make the most of your business? We're happy to create an account on Amazon for you on request and upload your products there. Add Amazon business setup to your Premium Products to fully enjoy all the benefits of selling through Amazon, the website the majority of Americans shop online. Feel free to check the examples of the mockups our team creates for our clients everyday!
Less words, more actions. Check the examples of the mockups our team is happy to create for you to let you beat the competition and win customers' hearts!
Baby products & adult apparel
Kitchen stuff
Home & living
Pet products
SUMMARY: Playing host or hostess to friends and/or family for Thanksgiving is no easy feat. Dinner prep is high-level in terms of prep work and time, and guests have to be entertained at the same time. We hope our top picks for this Thanksgiving holiday can help cut burden and stress while adding flair and excitement into every (and any) home. Do you wish to make the most of your Thanksgiving marketing campaign? Let us create unique Thanksgiving products from scratch to let you win the customers' hearts!